GITEX Global 2023: Everything You Need to Know about the Venue, Dates, Passes, Exhibitor List and Speakers
Dubai is preparing to host GITEX Global 2023, the world largest technology exhibition, and the most influential tech event outside of the Western hemisphere.
If you're planning to visit the event this year, this comprehensive guide will assist you with everything you need to know to make the most out of your visit.
Register here, or visit this page regularly for complementary informations on GITEX 2023 once speakers and programs will be communicated.
In this guide, we will cover:
Introduction to GITEX Global 2023: An overview of the event, its significance, and why attend Gitex Dubai. Information about the dates, venue, schedule, key speakers, exhibitors, and highlights of the event around the motto "Imagine Artificial Intelligence in Everything".
How to Register: Step-by-step guide on the registration process, deadlines, and types of passes available. You can in particular already get free passes to Gitex Expand North Star if you register now.
Planning your Journey: Tips and suggestions on when to book, recommended airlines, and flight routes to Dubai.
Finding the Right Accommodation: Recommendations for hotels near the event venue, catering to various budgets and preferences, including sustainability considerations.
Getting Around in Dubai: Information on public transportation, taxi services, car rentals, and the city's connectivity.
Exploring the Event Venue: A detailed guide to the event venue, including exhibit halls, conference spaces, dining options, and facilities.
Additional Business Activities: Suggestions for other business-related activities, meetings, or places in Dubai that can be combined with the GITEX visit.
Top Restaurants and Dining Experiences in Dubai: Highlighting local culinary delights, famous restaurants.
Shopping in Dubai: Information on the best shopping options while in Dubai
Must-Visit Attractions in Dubai: Recommendations for sightseeing, cultural experiences, shopping, and entertainment in Dubai.
Etiquette and Local Customs: Advice on cultural norms, dressing, and social etiquette in Dubai.
Pre-Departure Checklist: A final summary of essential things to remember, from travel documents to packing tips, ensuring a smooth trip to GITEX Global 2023.
With these sections, this guide is designed to prepare you to best benefit from your trip to GITEX 2023, with business, learning, culture, and leisure experiences.
1. Introduction to GITEX Global 2023
GITEX Global, previously known as GITEX Technology Week, is an annual event in Dubai, United Arab Emirates, hosted at the Dubai World Trade Center.
With more than 170,000 visitors, the event has grown to become the leading undisputed tech event and exhibition for technological growth and innovation, where visionaries, tech pioneers, and industry leaders convene from all over the globe.
Over the years, GITEX has etched its name as a significant event, unveiling groundbreaking innovations, fostering powerful connections between tech experts, business leaders, startups, investors and governments, and providing comprehensive insights into the latest industry trends and technologies.
Why Attend Gitex Dubai 2023?

If you wonder, why attend GITEX Global 2023 in Dubai, check our detailed article, or the below summary:
· A showcase of emerging technology
· Networking opportunities
· Knowledge Sharing through Conferences and Workshops
· Discover New Business Opportunities in the Middle East and Beyond
· Discover Innovative Global Startups at GITEX Expand North Star
· Connect with Government Authorities
· Meet Tech Celebrities
· Participate in Hackathons and Competitions at GLOBAL DEVSLAM
· Experience Dubai Beyond GITEX
Earlier this year, GITEX has launched for the first time outside of Dubai with GITEX Africa, becoming from its first edition the largest tech event in Africa.
In 2023, GITEX Global in Dubai is once again set to welcome leaders of the technology world, around the motto "Imagine AI in Everything". Its 43rd edition aims to foster the latest innovation and global tech collaborations that drive transformative digital disruptions across various sectors.
The event will as well serve as an international stage for more than 1,500 start-ups at Expand North Star to showcase their innovations to global and Middle East investors, tech giants and enterprises to unveil their groundbreaking solutions for the digital economy, and for tech enthusiasts to quench their curiosity. The connections and conversations that take place here could well dictate the direction of the global tech industry for the coming years.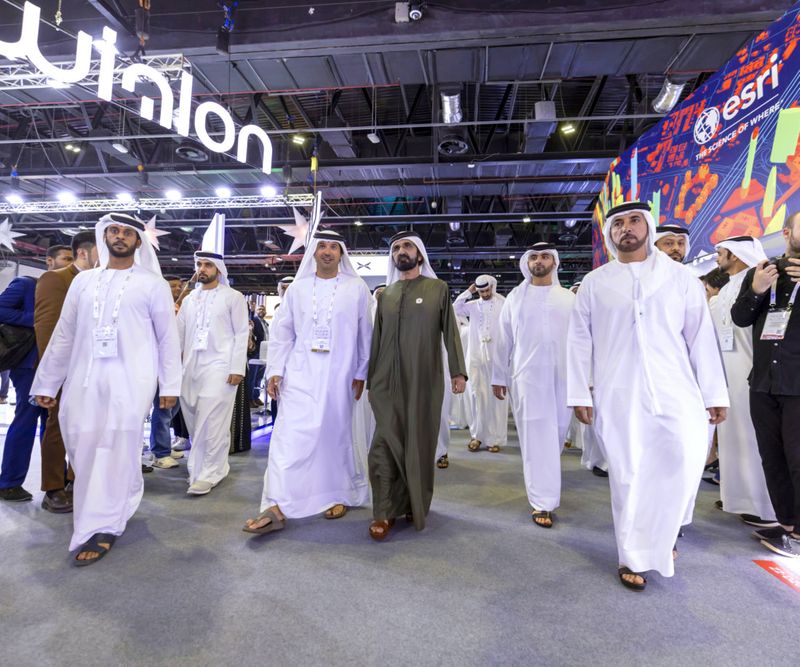 GITEX Global is also hosting thousands of government officials around the world, there to source technology or get inspired. Among the yearly visitors, the ruler of Dubai Sheikh Mohammed was joined in 2022 by Sheikh Ahmed bin Saeed, president of Dubai Civil Aviation Authority, chairman of Dubai Airports and chairman and chief executive of Emirates Airline and Group; Omar Al Olama, Minister of State for Artificial Intelligence, Digital Economy and Remote Work Applications, and a number of senior officials from the Dubai government.
Event Details
GITEX Global 2023 will run for five days from October 16th to 20th. The event will take place at the Dubai World Trade Centre (DWTC), the state-of-the-art venue known for hosting large-scale international conferences and exhibitions in Dubai all year round.
The event features a packed schedule that includes keynote speeches from influential tech figures, panel discussions, product launches, interactive workshops, and ample opportunities for networking. Over 4,500 exhibitors from various tech domains will put their innovations on display in front of an expected crowd of over 180,000 visitors hailing from 140+ countries.
GITEX Global 2023 will be divided into various sectors such as Artificial Intelligence, Cloud Computing, Future Blockchain Summit, 5G, Big Data, Sustainable Tech, developers event Global DevSlam, startups event Expand North Star, Cyber Security and the Future Mobility.
This allows attendees to navigate the event according to their specific interests and the latest trends in the digital economy. Each sector will feature technology innovation, live demonstrations, product launches, and conference sessions.
Apart from the tech-centric activities, attendees can look forward to a range of social events and entertainment, making GITEX not just an opportunity to gain business insights, but also a unique experience for the business community visiting Dubai.
GITEX Program Overview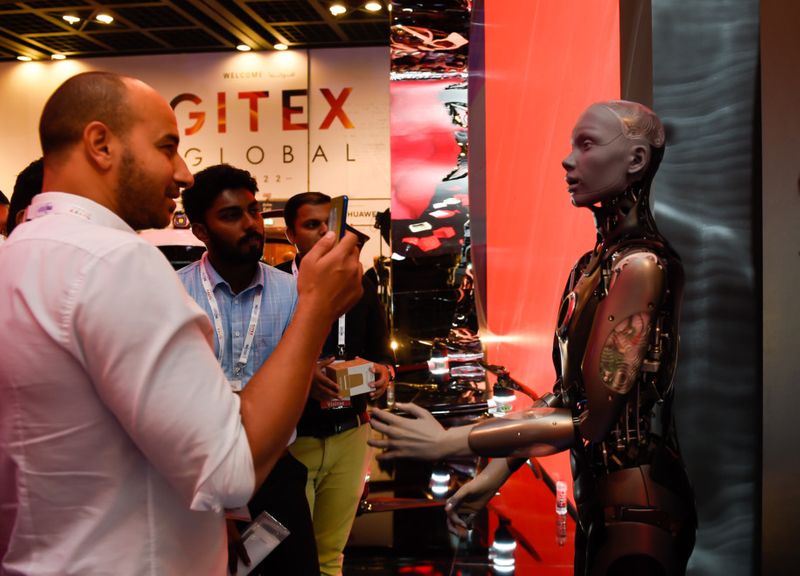 GITEX Global 2023 promises an extensive program of events and activities designed to educate, inspire, and entertain attendees around the best of innovation. These include:
Keynote Speeches: Hear from some of the world's leading tech visionaries as they discuss the future of technology and its impact on various sectors.
Tech Talks: Engage in stimulating discussions on topics like AI, blockchain, 5G, and more with top-tier experts in the field.
Product Launches: Experience the unveiling of cutting-edge tech solutions by established companies and innovative start-ups.
Networking Events: Take advantage of opportunities to build connections with business leaders, tech enthusiasts, and industry peers from around the world.
Workshops: Participate in hands-on sessions to get a closer look at emerging technologies and gain practical insights.
The GITEX Global 2023 program will be available on the official website and on this page, closer to the event, with an app allowing attendees to create their personalized schedules based on their interests.
2. How to Register for GITEX 2023?
Registration for GITEX Global 2023 is straightforward and can be done online through the official GITEX website. Visitors can choose from several ticket options according to their needs - ranging from one-day passes to full event passes.
For FREE passes, check regularly this page or register to receive an update when promo codes are issued. In the meantime, you can already get free passes to Gitex Expand North Star if you register now on this link.
Check as well our dedicated article: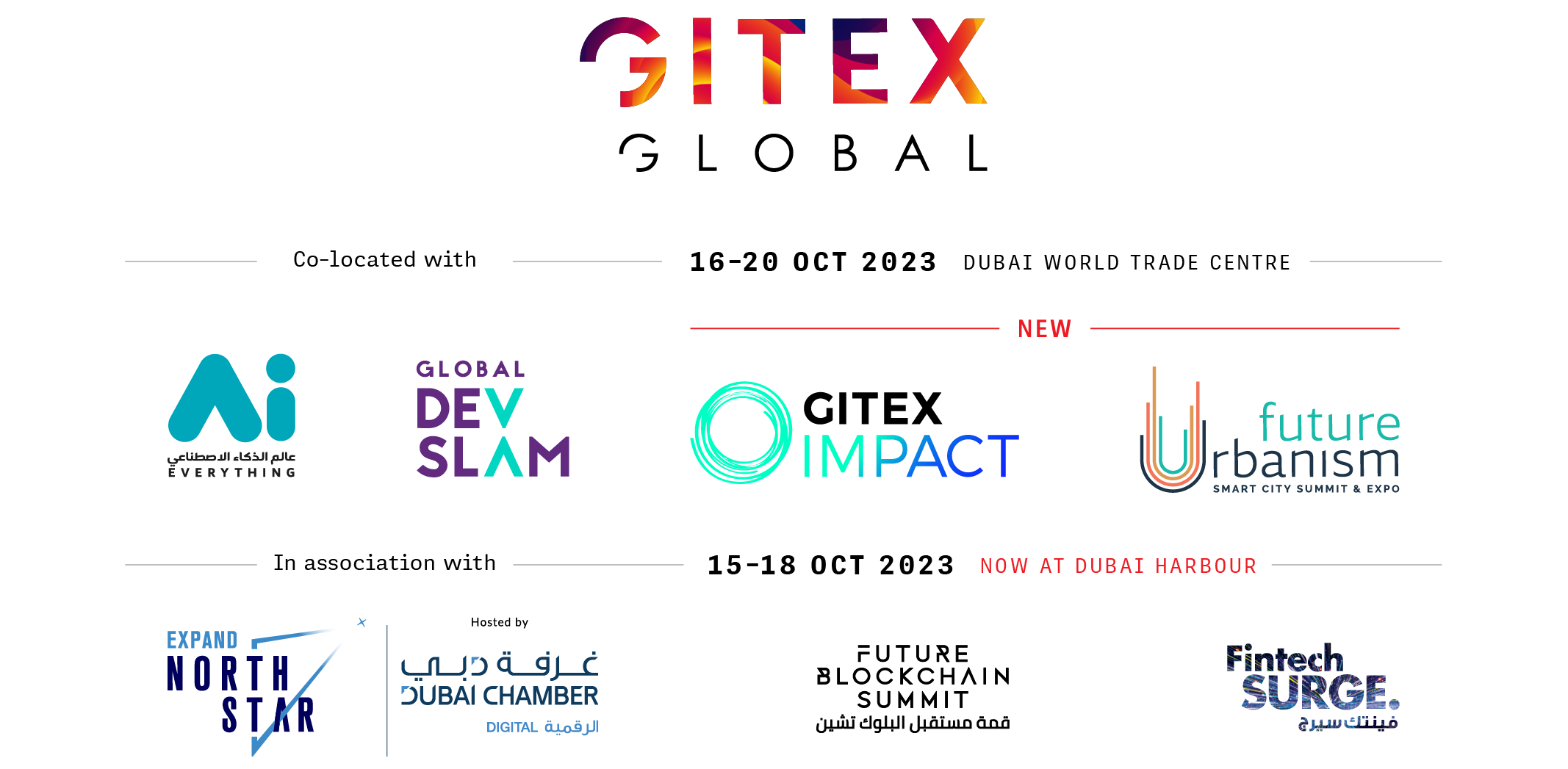 There are also options for VIP tickets that offer exclusive benefits such as VIP lounge access and priority seating at keynote speeches. These are especially important if you do not have a space at the event, and are looking at meeting key decision makers among buyers, government officials and investors.
Early bird discounts are available, making it beneficial for attendees to register as soon as possible. Upon successful registration, attendees will receive their e-tickets, which they should print and bring along to the event. It's also possible to register on-site, but pre-registration is encouraged to avoid queues and get the best prices.
Securing your attendance for GITEX Global 2023 involves a simple online registration process. Here's a step-by-step guide to help you register:
Visit the GITEX Global 2023 official website: The site contains all information about the event, and a prominent 'Register Now' button on the homepage.
Choose your pass: There are multiple types of passes available, including Visitor, Conference, VIP, and Student passes. Each pass comes with different levels of access to the event's various activities. Select the pass that best aligns with your objectives for attending the event.
Fill in your details: After selecting the appropriate pass, you will be asked to provide personal and professional information. This will include your name, contact details, professional title, and organization. Ensure you enter all details correctly as this information will be printed on your pass.
Payment: After filling in your details, you will be guided to the payment page. You can pay using a variety of methods including credit card and bank transfers.
Confirmation: Upon successful payment, you will receive an email confirmation containing your e-ticket. Please keep this safe, as you will need to present this at the event to receive your official badge.
3. Traveling to Dubai for GITEX
Dubai is easily accessible from most parts of the world, thanks to its strategic location and excellent aviation infrastructure. Dubai International Airport (DXB) is one of the world's busiest airports with direct flights from most major cities worldwide.
Other alternatives are Dubai Al Maktoum International Airport (DWC), which also hosts numerous international flights and is located closer to the Expo site, or the Abu Dhabi International Airport (AUH), which is located at around 1h30 from the Dubai World Trade Centre.
Passengers of Emirates Airlines, one of the official airlines for GITEX Global 2023, can avail of special discounts on flights to Dubai during the event. The airline boasts a wide network of flights, a modern fleet, and world-class services, making it a popular choice among travelers.
Visa policies in the UAE are friendly to a large number of nationalities, with visa on arrival and e-visa facilities available to many countries. Visitors are advised to check visa requirements on Emirates Airlines visa portal, as it s always up-to-date and easy to access. It's recommended to process your visas well in advance to avoid any last-minute complications if you need one.
4. Finding the Right Accommodation near GITEX
Accommodation in Dubai ranges from luxury to budget options, catering to the different needs of the GITEX attendees. Numerous hotels are located in proximity to the Dubai World Trade Centre (DWTC), providing convenient access to the venue. We list here the best hotels for GITEX attendees.
Attendees can also consider hotels in areas such as Downtown Dubai, Business Bay, and Sheikh Zayed Road, which offer excellent connectivity to DWTC and other attractions in the city.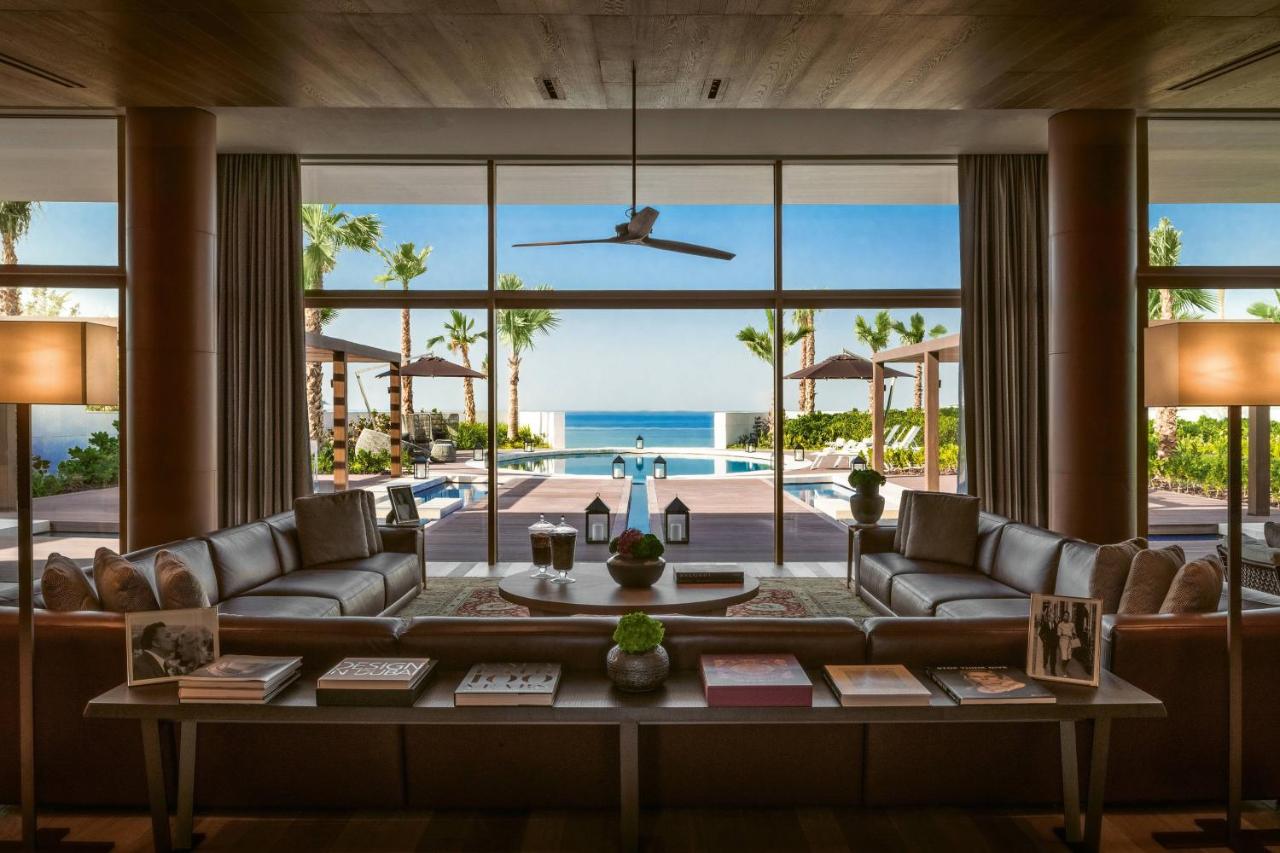 This comprehensive article presents 15 of the best affordable hotels in Dubai next to Dubai World Trade Centre, for those attending GITEX 2023.
GITEX Global 2023 also has partnerships with several hotels to offer discounted rates to attendees. Information about these partner hotels can be found on the GITEX official website. Given the influx of visitors during GITEX, it is advisable to book your accommodation well in advance.
5. Getting Around in Dubai during GITEX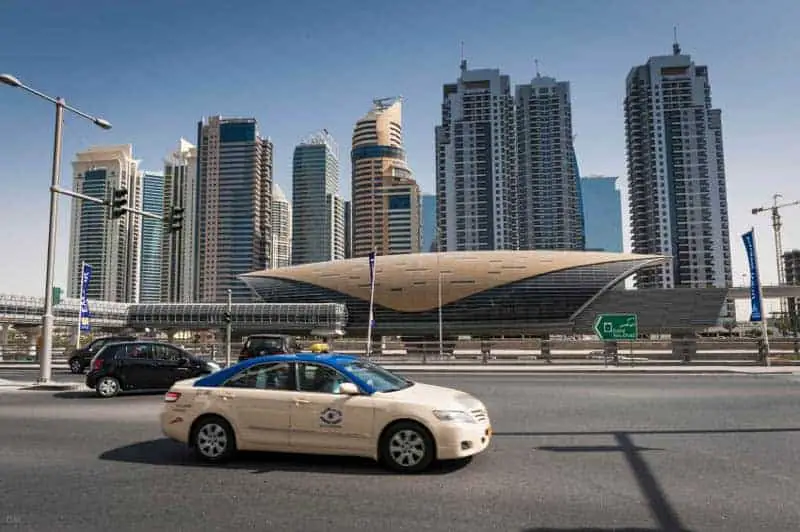 Dubai boasts an efficient public transportation system that includes metro, trams, buses, and water taxis. The Dubai Metro, with its two lines (Red and Green), is a popular choice among visitors as it connects major tourist and business locations.
The Dubai World Trade Centre has its metro station, making it convenient for GITEX attendees. Considering the heavy traffic during the event, you may come early to GITEX and park at the Dubai World Trade Centre, or park at the Dubai Mall and use the metro to reach GITEX. Expect then an extra 20 min from the moment you park to reaching the venue.
You can read more here about the best way to get around Dubai transport system during GITEX Global and other events.
Taxis are readily available throughout the city and can be hailed on the street or booked via mobile apps. Attendees can also opt for ride-sharing services like Uber or Careem.
6. Exploring the Event Venue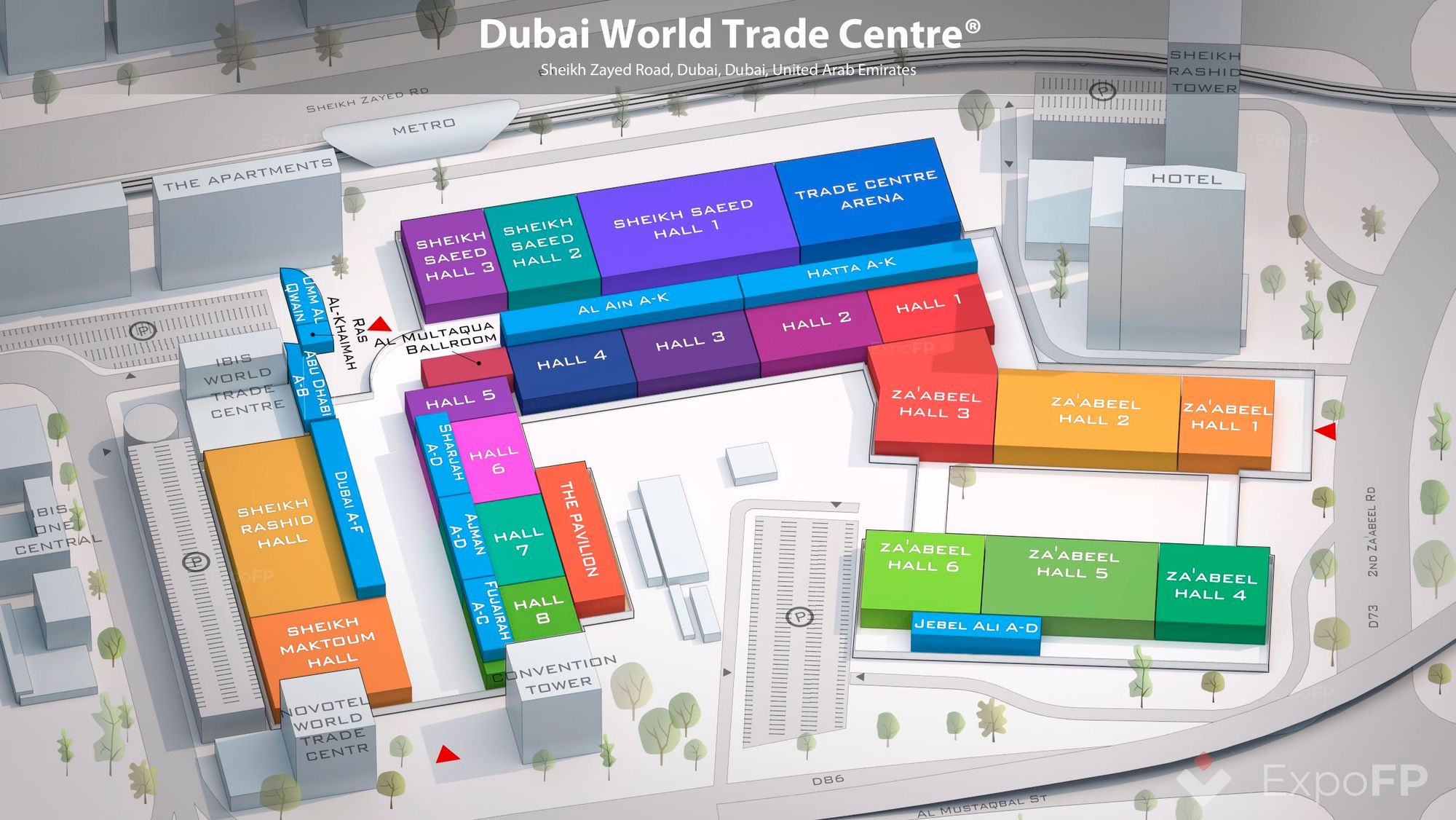 Dubai World Trade Centre (DWTC), sometimes named Dubai International Convention & Exhibition Centre (DICEC), is located in the heart of Dubai's business district. It is the most prestigious and largest event venue in the Middle East.
With over 1.3 million square feet of covered exhibition and event space, including 21 halls and 40 meeting rooms, DWTC hosts hundreds of events annually, attracting visitors from more than 170 nationalities.
Access to GITEX is possible through either the Metro Station Dubai World Trade Centre, or at the Convention Gate on the other side, with closer access to parking spaces. In any case, expect traffic jams around the venue during the event.
7. Exploring Dubai's Business Scene
One of the key aspects of GITEX Global 2023 is the networking opportunities it offers, with stakeholders form the public and private sectors from around the world. With more than 180,000 attendees expected from across the globe, GITEX is a fantastic platform to connect with like-minded professionals, potential clients, and industry leaders.
For many unfamiliar with the Middle East and the United Arab Emirates, it is also the opportunity to discover one of the world fastest growing economies and its business scene. The following guide (here) will help you learn more about Dubai city and its economy.
Many formal and informal networking events are possible throughout the conference, including roundtables, meetups, and after-hours parties. GITEX also features a dedicated networking GITEX app to facilitate easier connections among attendees. This app allows visitors to schedule meetings, engage in discussions, and exchange digital business cards with just a few taps on their smartphones.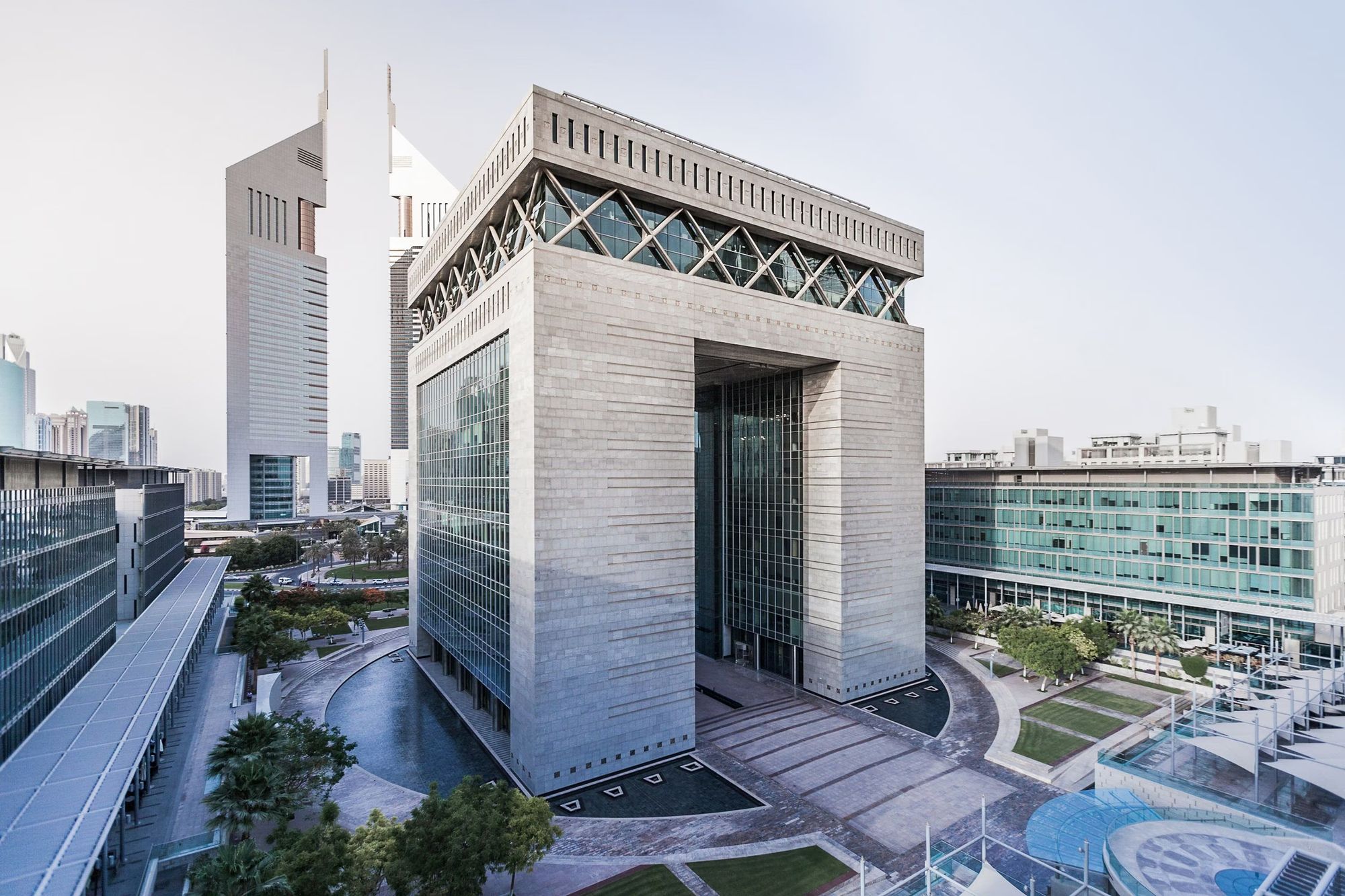 In addition to attending GITEX, business travelers can take the opportunity to explore Dubai's dynamic business scene. The emirate is home to several free zones that cater to different industries, offering tax benefits and administrative ease for business setup in Dubai. Visitors could arrange for meetings with potential business partners or take a tour of these zones to understand more about the opportunities they offer.
Notably, Dubai Internet City (DIC) and Dubai Silicon Oasis are home to many tech companies and startups, and visiting these areas could provide invaluable insights into the local tech scene. Free zones like the Dubai International Financial Centre (DIFC) and the Abu Dhabi Global Market (ADGM) could be of interest to those in the financial and legal sectors.
8. Top Restaurants and Dining Experiences in Dubai for GITEX Attendees
Dubai is a culinary paradise offering a wide array of international dining options. Attendees can try local Emirati cuisine, sample dishes from around the globe, or enjoy a meal at one of Dubai's many celebrity-chef-led restaurants.
When visiting Dubai for a business trip or attending an event at the Dubai World Trade Centre, your experience will not be complete without indulging in its gastronomic scene. Dubai, as one of the world's premier culinary destinations, is home to a multitude of amazing fine dining and hidden gems restaurants that cater to diverse culinary preferences.
From Michelin's second Dubai guide edition in 2023, I've handpicked in this article the top Michelin Guide restaurants you should consider visiting during your stay.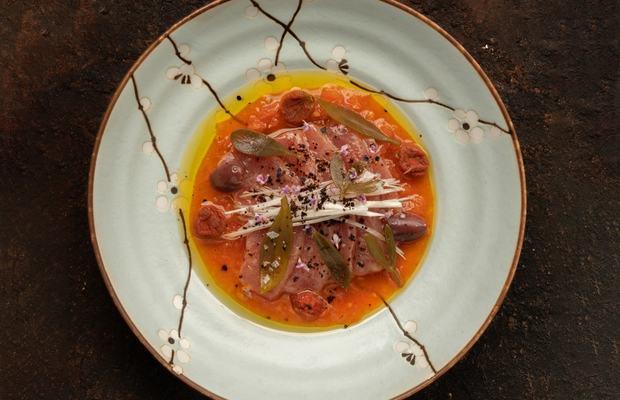 9. Shopping in Dubai
For leisure, shopping in Dubai is a must-do activity. The city is known for its luxurious shopping malls like The Dubai Mall and Mall of the Emirates, where one can find a mix of high-street and luxury brands. For those interested in local crafts and souvenirs, the traditional souks in Old Dubai are worth a visit.
Electronics enthusiasts attending GITEX would find Al Fahidi Street, known for its electronic shops, quite interesting. The city also hosts several shopping festivals throughout the year, providing great deals and offers on a wide range of products.
10. Must-Visit Attractions in Dubai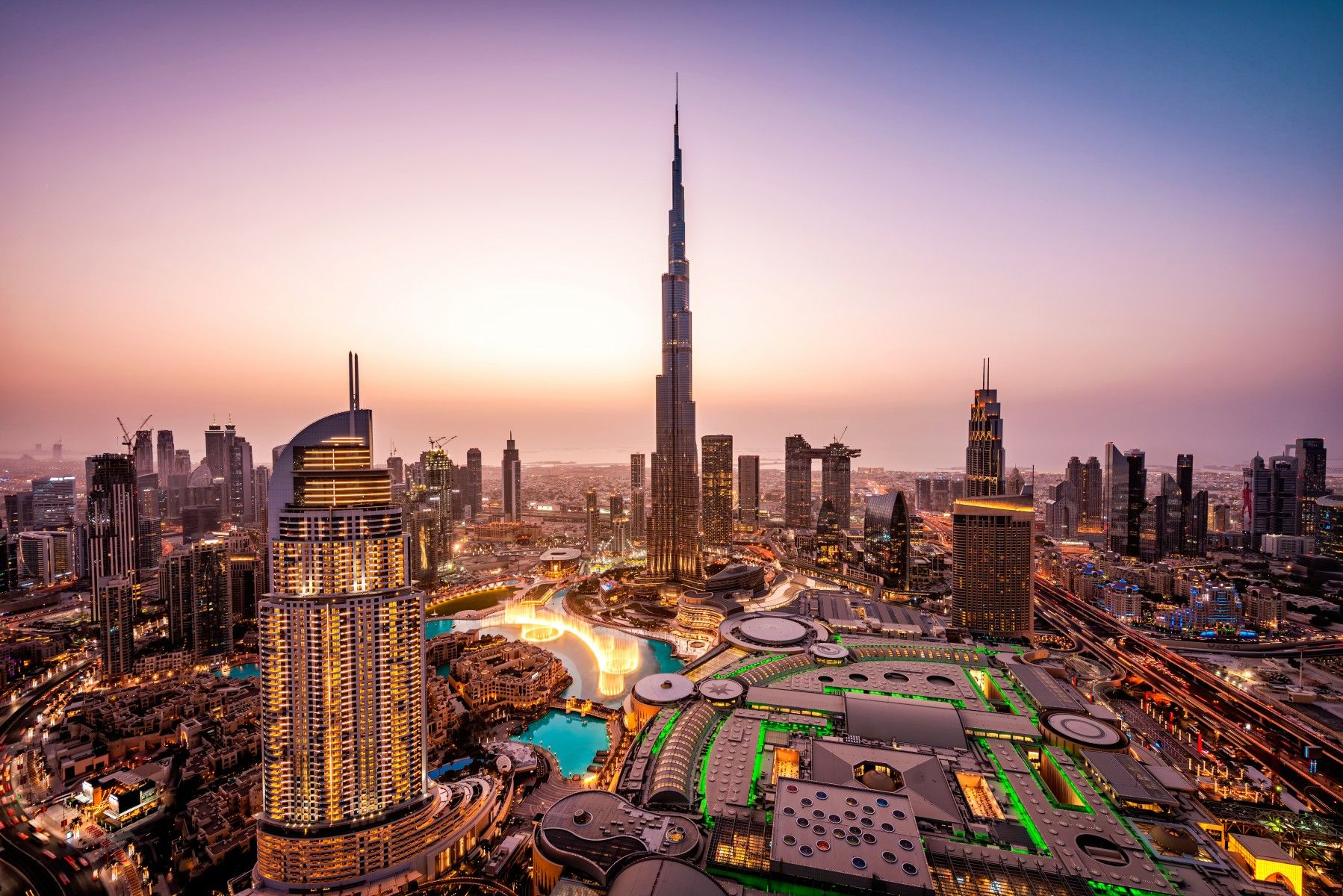 While you're in Dubai for GITEX, ensure to take some time out to explore the city's famous landmarks. Start with the awe-inspiring Burj Khalifa, the tallest building in the world, and enjoy the panoramic views from its observation decks. Then, visit the Palm Jumeirah, a man-made island housing luxurious hotels and residences.
For art and culture enthusiasts, a visit to the Dubai Opera and the Alserkal Avenue arts district is highly recommended. Lastly, take a desert safari for a quintessential Emirati experience, complete with camel rides, dune bashing, and a traditional Arabian dinner.
11. Etiquette and Local Customs
As with any international travel, understanding the UAE law, local customs and etiquette can make your business interactions and trip smoother, and more successful.
I have often been disappointed by the online articles I could find about rules in Dubai or Abu Dhabi, its neighbor city and the capital of the UAE. They are either incomplete, wrong, or not adapted to a business audience.
This article explores some critical aspects of cultural etiquette in Dubai and Abu Dhabi that every business traveler should know.
12. Post-GITEX Activities
After a week of intense networking, learning, and exploring at GITEX Global 2023, you might want to unwind and relax. Consider a visit Abu Dhabi, the capital of the UAE, just an hour away from Dubai. You can explore the grand Sheikh Zayed Mosque, visit the Louvre Abu Dhabi, or spend a day at the thrilling Ferrari World.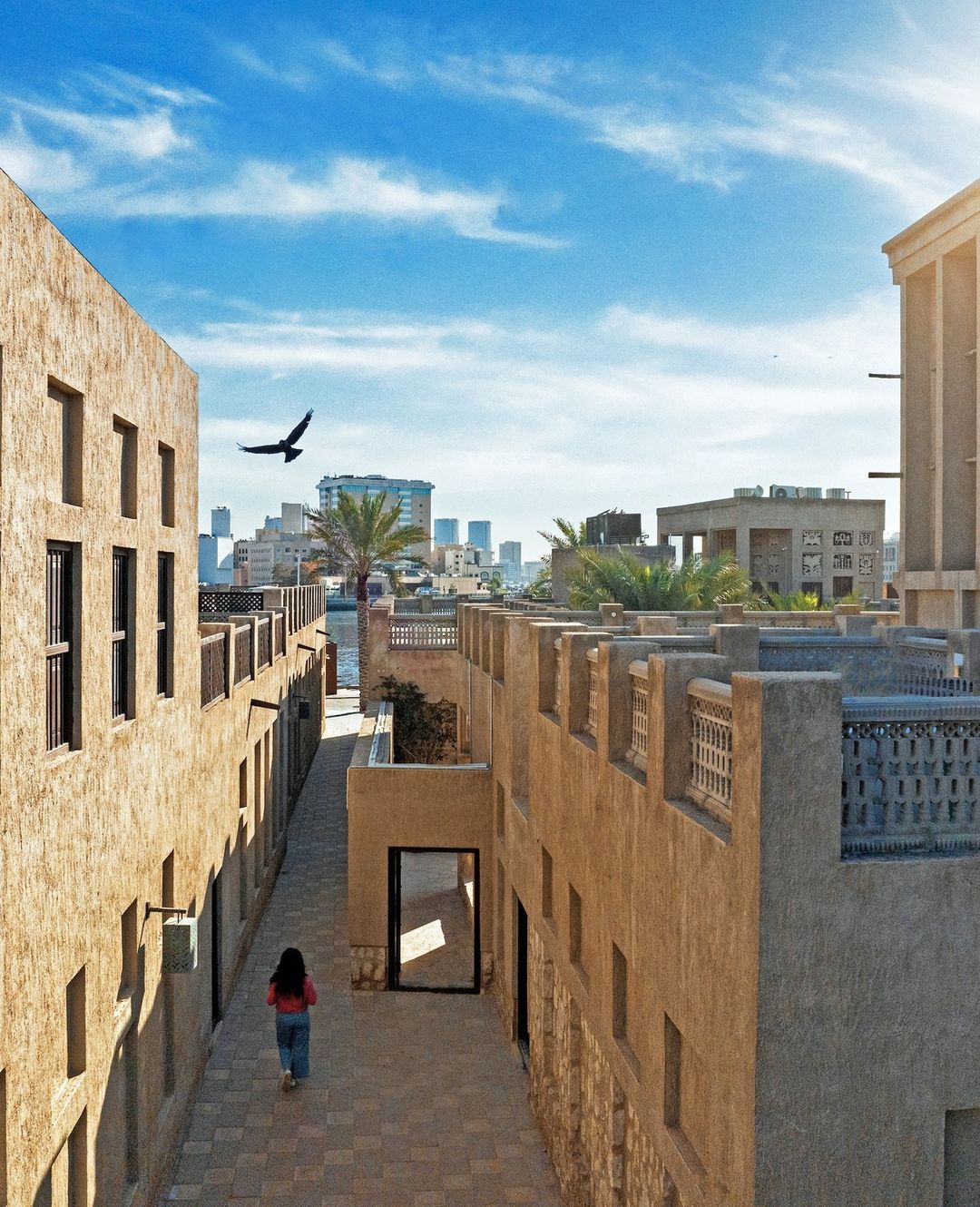 Another great option is a day trip to the tranquil emirate of Ras Al Khaimah, where you can indulge in water sports or simply relax by the beach. If you're up for more adventure, go for a hot air balloon ride over the desert at sunrise.
The end of GITEX doesn't mean the end of your journey. Stay back, explore more of what the UAE has to offer and return home with a suitcase full of memories and experiences.
Conclusion
Dubai is not just a smart city; it's a holistic experience, a blend of tradition and futuristic innovation. GITEX Global 2023 serves as a platform that brings the global tech community together, providing opportunities to network, learn, and explore the future of technological innovation.
This guide has aimed to provide you with a comprehensive overview of everything you need to plan your trip effectively. From registration to accommodation, dining to transport, and business culture to leisure activities, we hope it helps you make the most out of your Dubai GITEX Global 2023 experience.
While GITEX might be the main event, remember that Dubai has so much more to offer. Whether you're seeking thrilling adventures, serene landscapes, rich culture, or culinary delights, you will find it here. So, plan your journey, embrace the experience, and bring back a piece of Dubai with you when you return home.
In this other comprehensive guide, we offer you smart business travel tips tailored specifically for Dubai and its Dubai World Trade Centre. By focusing on everything from cultural etiquette and visa regulations to Dubai hotels and transportation, we aim to equip you with all the necessary information to turn your trip into a success.