Your Guide to Dubai Airport DXB
Dubai Airport Guide (DXB): a Comprehensive Guide for International Travelers
Dubai, often referred to as the "City of Gold," is not just a hub for luxury, innovation, and architectural marvels. It's also home to the Dubai International Airport (DXB Airport), a gateway that welcomes millions of international passenger traffic each year, and one of the busiest airport. For those considering a layover or just passing through, this guide delves deep into the wonders of DXB and Dubai.
This article will answer some basic but important questions if you pass by Dubai International Airport:
Does Dubai have 2 airports?
How far is Dubai airport from the city?
How can I spend 8 hours in Dubai Airport on a layover?
Can I take a shower at Dubai Airport?
Can I sleep in Dubai airport for free?
How can I get Dubai airport lounge for cheap?
---
What are the two Dubai airports?
Indeed, Dubai is serviced by two major airports: Dubai International Airport (DXB) and Al Maktoum International Airport (DWC).
DXB, located in the heart of the city, is the primary hub and one of the busiest airports globally. It consists of three terminals, with Terminal 3 being the largest airport terminal in the world. On the other hand, DWC, situated in the Dubai South district, is still expanding and is expected to become the world's largest airport upon completion.
Be careful and check your ticket, as the two airport are at opposite sides of the city, and it can take 1h30 to reach the other by car or taxi.
You can as well reach Dubai city through the Abu Dhabi airport (AUH airport), located at one hour and a half from Dubai downtown.
Dubai International Airport (DXB)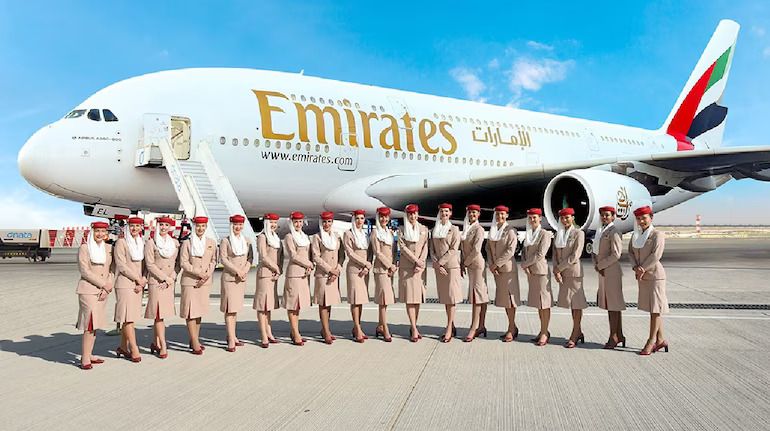 Emirates Airline: The flag carrier of the United Arab Emirates and the largest airline operating out of DXB airport, Emirates is synonymous with luxury and world-class service. With its fleet of state-of-the-art aircraft, including the iconic Airbus A380, Emirates connects Dubai to over 150 destinations worldwide. From its award-winning in-flight entertainment system to its renowned business class, Emirates sets the gold standard in aviation.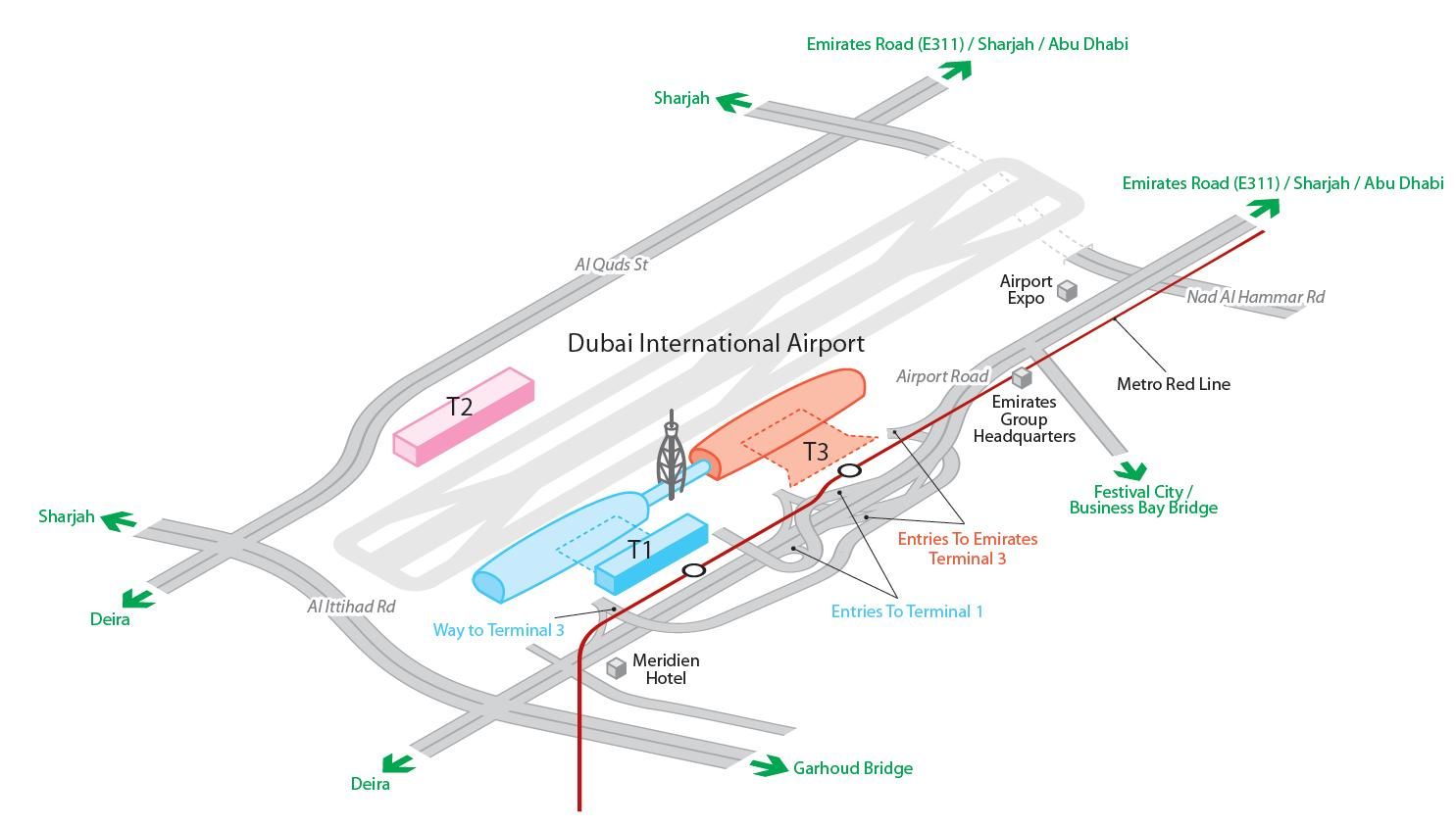 While Emirates has the exclusivity of Dubai Terminal 3 at the DXB airport, low cost airlines fly mostly from Terminal 2, and international airlines from T1. Among these airline carriers:
Flydubai: Established as Dubai's low-cost airline, Flydubai has quickly expanded its network across the Middle East, Africa, Asia, and Europe. While it offers affordable fares, Flydubai doesn't compromise on comfort or service. Its modern fleet and innovative approach to travel make it a favorite among budget-conscious travelers.
Other International Carriers: DXB is a global hub, with numerous international airlines operating from its terminals. These include major carriers like Qatar Airways, British Airways, Qantas, Air India, Cathay Pacific, and Lufthansa, to name a few. Whether you're flying to the bustling streets of New York, the historic lanes of Rome, or the serene beaches of Bali, there's likely a direct flight from DXB.
Al Maktoum International Airport, Dubai World Central (DWC)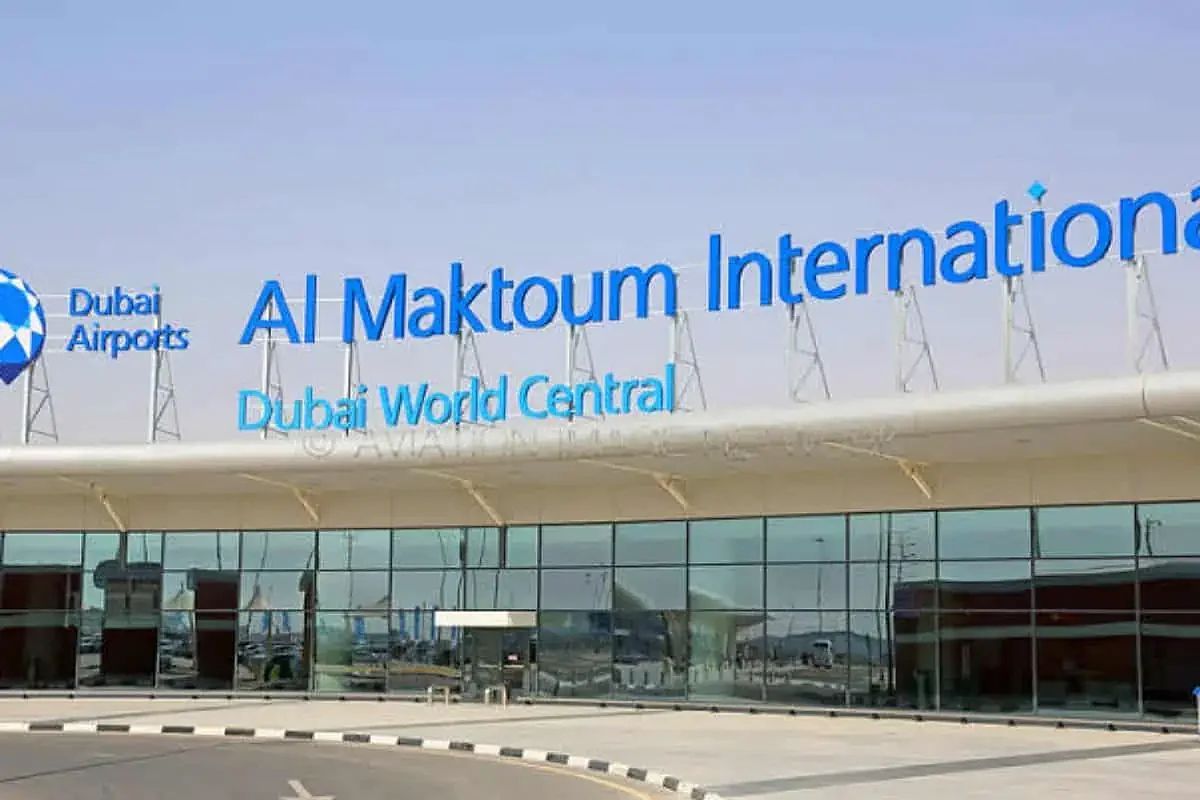 While DWC, Dubai World Central, is still in its growth phase, it's gradually increasing its footprint in the aviation world. Designed to be the world's largest airport upon completion, DWC currently caters to both passenger and cargo flights.
Wizz Air: This Hungarian low-cost airline has established a significant presence at DWC. Known for its affordable fares across Europe and parts of Asia, Wizz Air's expansion into Dubai has provided travelers with cost-effective options to explore new destinations.
Azerbaijan Airlines: Connecting Dubai to the heart of the Caucasus, Azerbaijan Airlines operates regular flights between DWC and Baku. This route has become increasingly popular, given the growing tourism and business ties between the UAE and Azerbaijan.
Cargo Carriers: DWC's strategic location and state-of-the-art infrastructure make it a preferred choice for cargo carriers. Major freight operators like FedEx, UPS, and DHL have operations here, ensuring goods move seamlessly across continents.
Charter and Private Flights: Both DXB and DWC cater to private and charter flights. Companies like Jetex and DC Aviation provide luxury private jet services, offering the elite traveler a bespoke flying experience.
---
How far is Dubai airport from the city?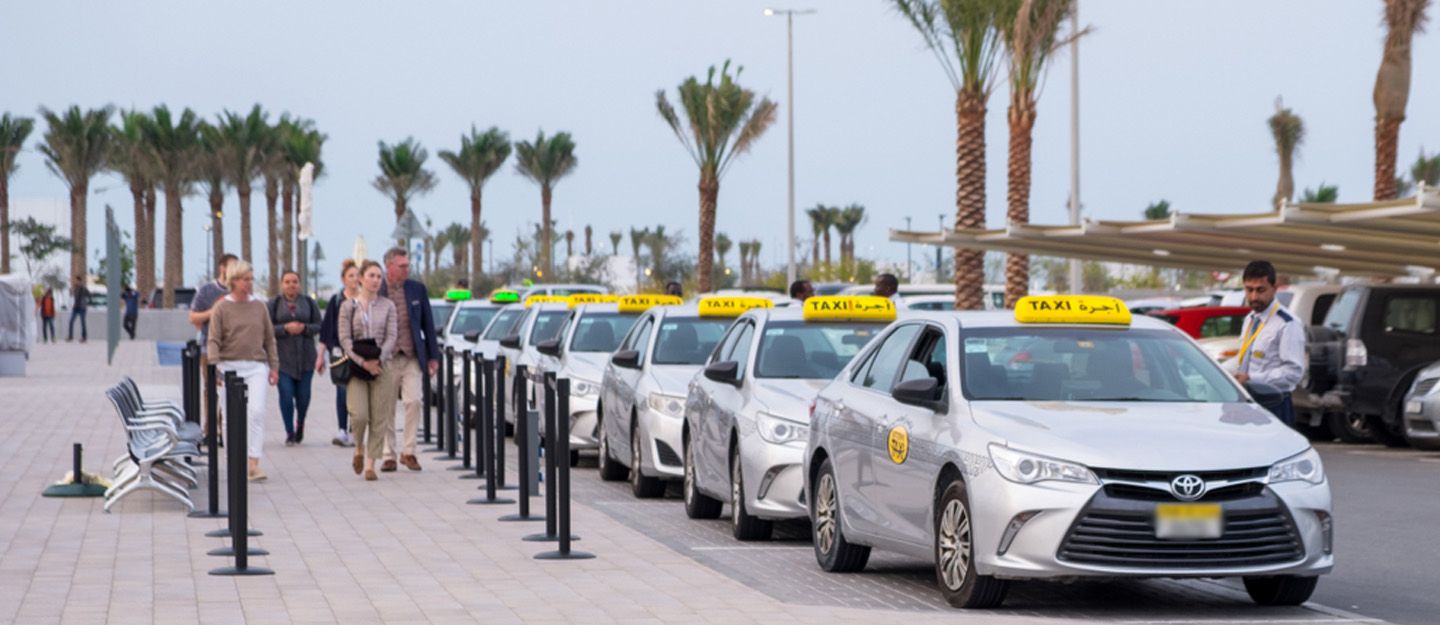 Strategically positioned, Dubai International Airport is a mere 5 kilometers (3 miles) east of the bustling city center. This proximity means that within a 15-minute taxi ride, travelers can find themselves gazing up at the towering Burj Khalifa or wandering the historic lanes of Al Fahidi district.
For those inclined towards public transport, the Dubai Metro's Red Line directly connects to both Terminal 1 and Terminal 3. It's not only cost-effective but also a scenic way to get a glimpse of the city's skyline. The metro operates from 5 am to midnight (5:30 am to midnight on Fridays), ensuring ample flexibility for arrivals.
---
How can I spend 8 hours in Dubai Airport on a layover?
Making the Most of Your Time
Dubai International Airport (DXB) isn't just a transit hub; it's a destination in its own right. With an 8-hour layover, you have ample time to experience a slice of Dubai's luxury and hospitality without even stepping outside the Dubai airport terminal. Here's a suggested itinerary to ensure you make the most of your layover:
Hour 1-2: Refresh and Rejuvenate
Shower and Spa: Start your layover by freshening up. Head to the G-Force Health Club in Terminal 3, where you can take a revitalizing shower. If you're in the mood for some pampering, consider indulging in a massage or spa treatment. The Timeless Spa, also located in Terminal 3, offers a range of treatments designed to combat travel fatigue.
Hour 2-3: Nap Time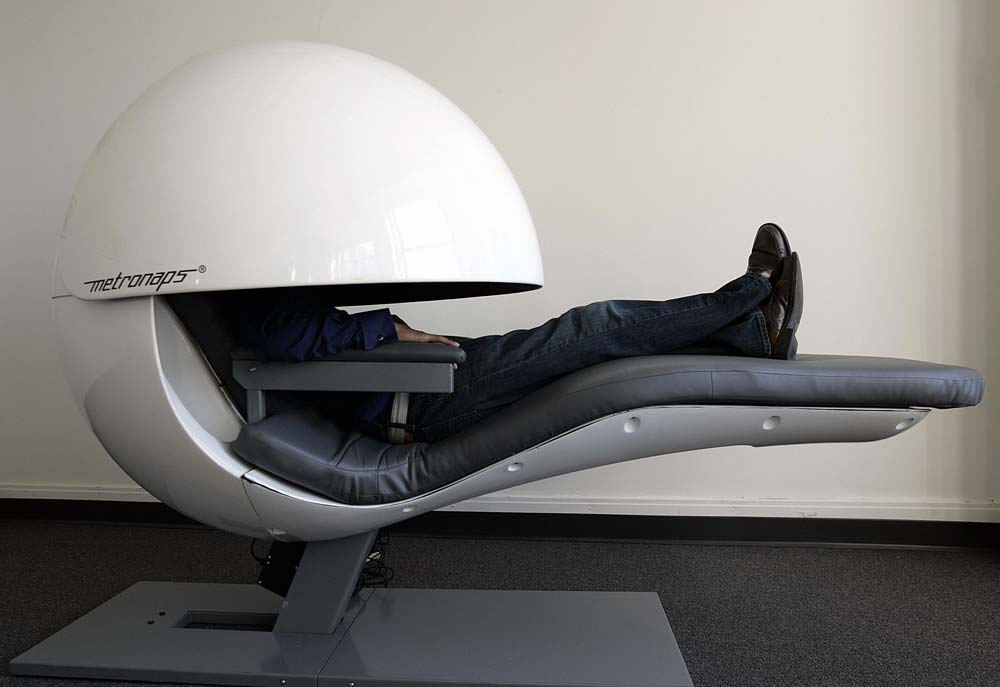 Rest Zones and Sleep Pods: After freshening up, it's time for a power nap. DXB offers designated rest zones with comfortable reclining chairs, perfect for a short snooze. If you prefer more privacy, consider renting a "SnoozeCube" in Terminal 1 or a sleeping pod at the "Sleep 'n Fly" lounge in Terminal 3. These offer a quiet and cozy environment to catch up on some much-needed rest.
Hour 3-4: Entertainment
Cinema: Did you know DXB has its own cinema? Located in Terminal 3, the cinema showcases the latest blockbusters. Grab some popcorn and immerse yourself in a movie, providing a perfect escape from the hustle and bustle of the airport.
Hour 4-5: Retail Therapy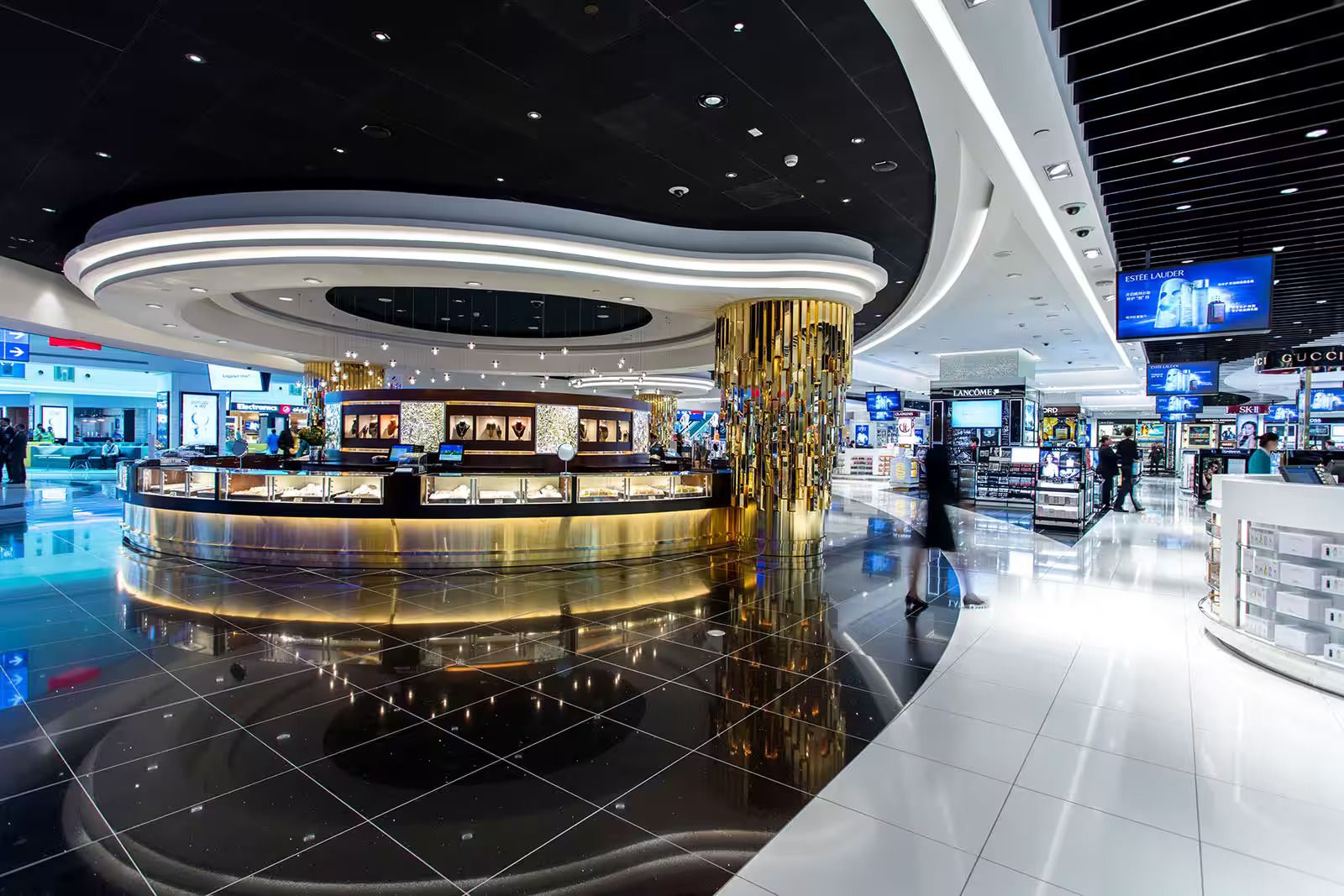 Shopping: Dubai Duty Free is a shopper's paradise. From high-end brands like Chanel and Gucci in the Fashion Avenue section of Terminal 3 to local treasures in the Arabian Souk section, there's something for everyone. Don't forget to check out the Dubai Duty Free, where you can snag deals on electronics, perfumes, and, of course, gold.
Hour 5-6: Culinary Delights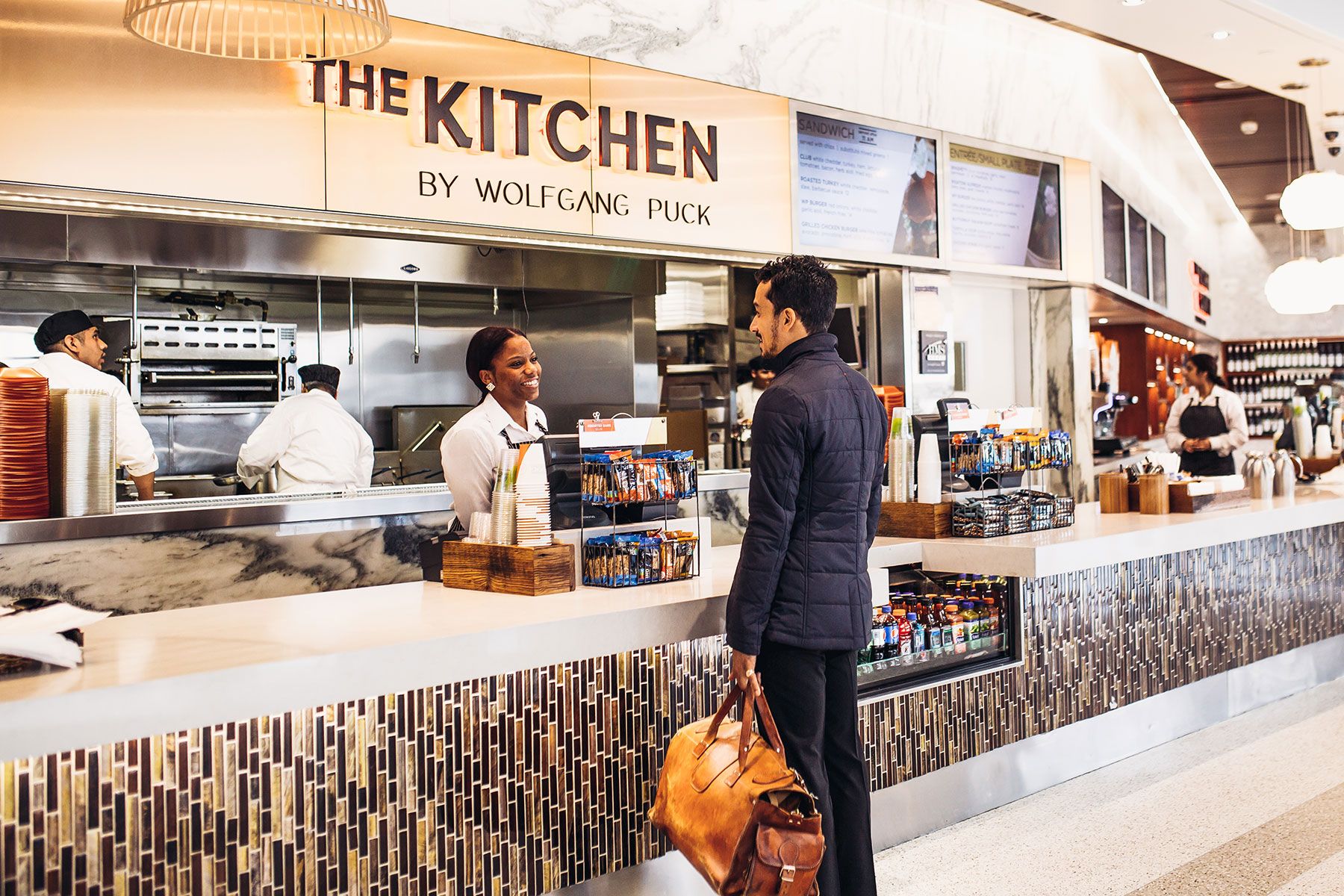 Dining: By now, you're probably feeling peckish. DXB boasts a plethora of dining options. For gourmet meals, head to Wolfgang Puck's The Kitchen. If you're in the mood for local flavors, Al Hallab Restaurant offers delicious Lebanese cuisine. For a quick bite, outlets like McDonald's, Subway, and Costa Coffee are scattered throughout the terminals.
Hour 6-7: Explore and Engage
Art and Culture: Wander through the terminals and discover the various art installations and exhibitions that DXB hosts. These pieces, often reflecting Emirati culture and heritage, offer a cultural immersion experience.
Kids' Zone: If you're traveling with children, let them burn off some energy at the dedicated play areas. Terminal 3's 'Kids Zone' near Gate B7 is equipped with games and activities to keep the little ones entertained.
Hour 7-8: Relax and Prepare for Departure
Lounge Access: If you have access to one of the many lounges at Dubai Airport terminal, this is the perfect time to visit. Enjoy a beverage, catch up on news, or simply relax in a tranquil environment. If you don't have complimentary access, consider purchasing a day pass for one of the lounges – it's worth the experience.
Final Preparations: As your layover comes to an end, make your way to your departure gate. On the way, you might want to pick up some last-minute souvenirs or snacks for your onward journey.
In essence, an 8-hour layover at DXB can be a delightful experience, filled with relaxation, entertainment, and a touch of luxury. With its world-class amenities and services, DXB ensures that even a layover feels like a mini-vacation.
---
Can I take a shower at Dubai Airport?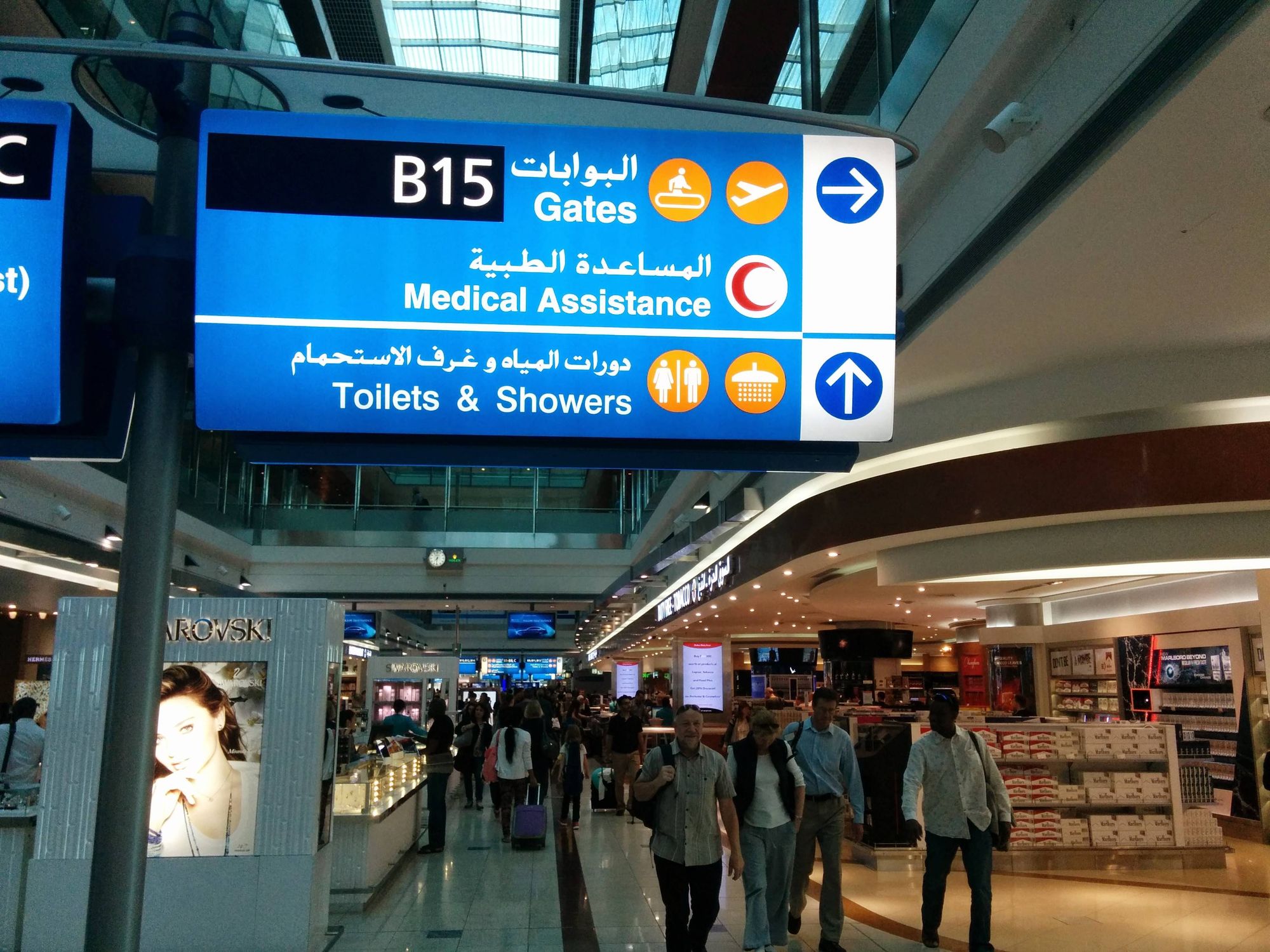 Freshening up after a long flight is a breeze at DXB. For those flying business or first class with airlines like Emirates, complimentary shower facilities are available within the lounges. However, for travelers in other classes, the G-Force Health Club in Terminal 3 offers shower facilities for a nominal fee. Always a good idea to check their website (G-Force Health Club) for rates and promotions.
---
Can I sleep in Dubai airport for free?
Rest is crucial, and DXB understands that. While "SnoozeCubes" in Terminal 1 and "Sleep 'n Fly" lounges in Terminal 3 offer private sleeping pods for a fee, there are also designated free resting zones. These zones, equipped with reclining chairs, are scattered across the terminals. Terminal 3's Concourse B is particularly popular for its quiet corners.
---
How can I get Dubai airport lounge for cheap?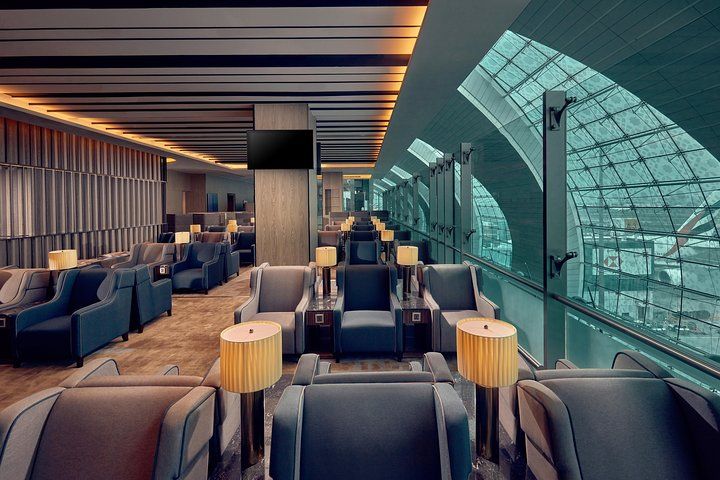 Lounge access, often seen as a luxury, can be surprisingly affordable at DXB. Many credit cards offer lounge benefits, so it's worth checking with your provider. Alternatively, platforms like LoungeBuddy allow travelers to book access at competitive rates. Some lounges also offer pay-per-use access, so always inquire at the front desk.
---
Is there free Wi-Fi at Dubai Airport?
Staying connected is easy with DXB's complimentary high-speed Wi-Fi. Simply connect to "DXB Free WiFi" and you're good to go. For faster speeds, consider the premium Wi-Fi service, which is free for Emirates Skywards members.
---
Are there any guided tours during layovers?
If your layover is between 6-24 hours, the "Dubai Connect" service by Emirates offers complimentary hotel stays, meals, and short city tours. It's a fantastic way to get a taste of Dubai without the hassle of planning. Check the Emirates website for eligibility and details.
---
What are Five Must-Visit Spots in Dubai During an 8-Hour Stopover?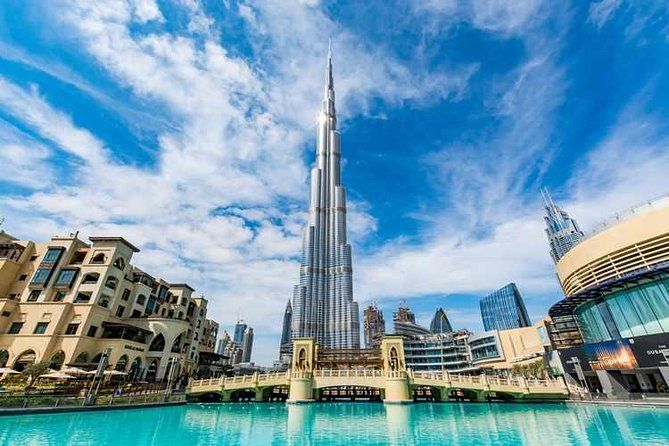 Dubai, the shimmering oasis in the desert, is a city of superlatives. With its futuristic skyline, luxurious shopping malls, and rich cultural heritage, it's no wonder that Dubai has become a global hotspot for tourists. If you find yourself with an 8-hour stopover in this Arabian jewel, here are five spots you shouldn't miss. And the best part? They're all easily accessible by metro or taxi.
1. Burj Khalifa and The Dubai Mall
Description: The Burj Khalifa is the tallest building in the world and offers breathtaking views of Downtown Dubai from its observation decks. Adjacent to it is The Dubai Mall, one of the largest shopping malls globally, boasting over 1,200 shops, an aquarium, the Dubai Fountain, and an indoor ice rink.
How to Get There:

Metro: Take the Red Line to the Burj Khalifa/Dubai Mall station. It's a 10-minute walk from the station to the entrance.
Taxi: A taxi from DXB to the Burj Khalifa takes around 15 minutes.

Time Required: Allocate 3 hours to explore both attractions.
2. Dubai Creek and Al Fahidi Historic District
Description: Experience old Dubai at the Dubai city centre, Dubai Creek, where you can take a traditional "abra" (water taxi) ride. Nearby, the Al Fahidi Historic District offers a glimpse into Dubai's past with its narrow lanes and historic buildings, some of which have been transformed into museums and art galleries.
How to Get There:

Metro: Take the Green Line to Al Fahidi station. The historic district is a short walk away.
Taxi: A taxi ride from DXB to Dubai Creek takes about 10 minutes.

Time Required: Spend 2 hours soaking in the history and culture.
3. Jumeirah Beach and Burj Al Arab
Description: Jumeirah Beach is a pristine stretch of white sand and turquoise waters. It offers a stunning view of the Burj Al Arab, the world's only seven-star hotel, known for its iconic sail-shaped design.
How to Get There:

Metro: While there's no direct metro to Jumeirah Beach, you can take the Red Line to Mall of the Emirates station and then a taxi or bus to the beach.
Taxi: A taxi from DXB to Jumeirah Beach takes around 20 minutes.

Time Required: Allocate 2 hours for relaxation and photo opportunities.
4. Dubai Marina
Description: Dubai Marina is a modern district known for its skyscrapers, restaurants, and the picturesque Marina Walk. It's a great place to stroll, dine, and witness Dubai's contemporary architectural marvels.
How to Get There:

Metro: Take the Red Line to DMCC station, which directly connects to the Marina.
Taxi: A taxi ride from DXB to Dubai Marina takes about 30 minutes.

Time Required: Spend 1 hour exploring the Marina.
5. Palm Jumeirah and Atlantis The Palm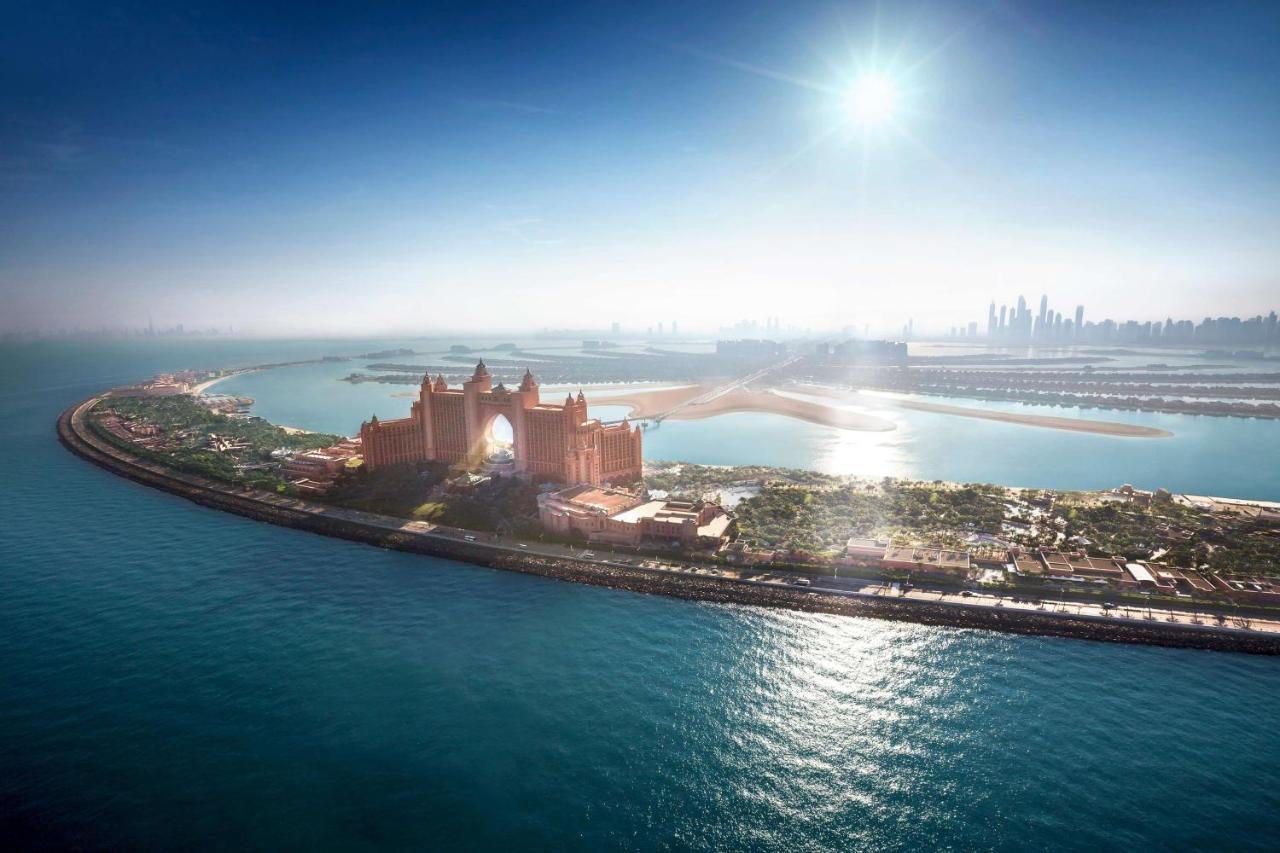 Description: The Palm Jumeirah is a man-made island shaped like a palm tree. At its apex sits the Atlantis The Palm resort, known for its underwater suites and the Aquaventure Waterpark.
How to Get There:

Metro: Take the Red Line to Nakheel station. From there, you can take the Palm Monorail to Atlantis.
Taxi: A taxi from DXB to Palm Jumeirah takes around 30 minutes.

Time Required: Allocate 2 hours, especially if you're just exploring the outer areas and not venturing into the resort.
In essence, Dubai International Airport is a reflection of the city's grandeur and hospitality. Whether you're here for a brief layover or embarking on a Dubai adventure, DXB ensures your journey is nothing short of spectacular.