15 Tips to Travel Smart to Dubai for Exhibitions and Conferences

Dubai, the bustling heart of the Middle East, has etched an unshakeable presence on the global business travel map. This dynamic city is a frequent host to numerous world-class exhibitions and conferences, attracting business travelers and professionals from all corners of the globe to the Dubai World Trade Centre (DWTC).
Whether you are attending the Arab Health, GITEX, or Gulfood events, or the hundreds of Dubai conferences or trade shows happening every year, being on business travel in Dubai can be a blend of rewarding experiences and unique challenges, especially for first-timers.
In this comprehensive guide, we offer you top-notch business travel tips tailored specifically for Dubai and its Dubai World Trade Centre. By focusing on everything from cultural etiquette and visa regulations to Dubai hotels and transportation, we aim to equip you with all the necessary information to turn your trip into a success. Let's dive into the best business travel practices for Dubai.
Planning for Business Travel in Dubai
1. Understanding Dubai's Business Culture
For a fulfilling experience when traveling for work to Dubai, an understanding of the city's business culture is vital. Though cosmopolitan, Dubai bears a unique set of business customs and etiquette that blend its rich traditions with a progressive business environment. Interactions are best kept respectful and straightforward, but feel free to engage, as business is here done with people we first and foremost trust.
2. Research Your Destination: GITEX, Arab Health, Gulfood, and More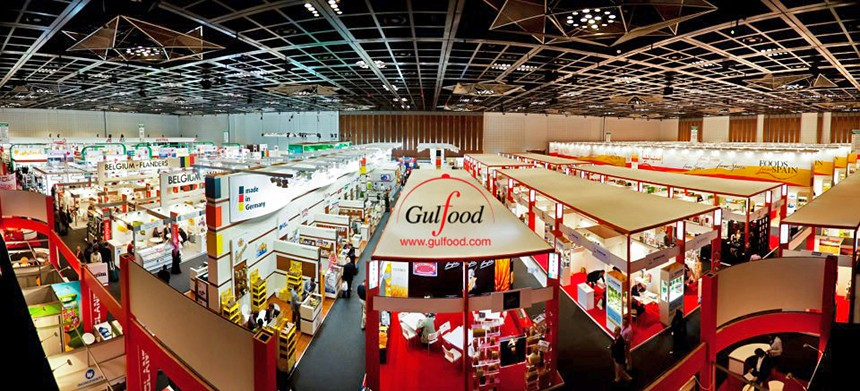 Before your feet touch Dubai city, take time to research your destination. Be it to attend an event at the Dubai World Trade Centre (DWTC), Dubai Exhibition Centre (DEC), or one of the various Dubai luxury hotels hosting business events, acquaint yourself with the city's layout, and the location of the venue.
For example, if you're attending GITEX Global, look for Dubai hotels nearby Dubai World Trade Centre for convenient commutes and more networking opportunities. Use the time to also explore Dubai transportation options, including taxis, the Dubai Metro, and ride-hailing services like Uber and Careem.
3. Check Visa Requirements
Nothing throws a spanner in the works faster than visa issues when traveling for work. Prioritize checking visa requirements for Dubai based on your country of residence. Ensure to apply well in advance to avoid any last-minute hitches.
You can refer to Dubai's official government website for the most recent information on visa regulations and processes. I like using the Emirates Airlines visa information page, always updated.
4. Hotel Dubai Booking: Stay Close to the Venue
Your choice of accommodation can significantly impact your business travel experience in Dubai. To save commuting time to the Dubai World Trade Centre or event venue and avoid traffic hassles, consider hotel Dubai booking nearby. Staying close to the action not only allows for easy commutes but also opens up ample networking opportunities.
If your event is taking place in downtown Dubai, consider booking a hotel next to the Dubai World Trade Centre. On the other hand, if you are attending an event near the Palm or the Burj Khalifa, look for hotels in those respective areas, such as hotel the Fairmont Palm Dubai or The Address Downtown hotel Dubai.
5. Plan Your Meetings and Itinerary
Nothing screams 'professional' more than an efficiently planned schedule. Start with a detailed itinerary of your trip, including all the meetings you plan to attend, and companies you project to meet at the event.
Next, reach out to your contacts and set up appointments. Proper planning ensures you maximize your business and travel time in Dubai and never miss any valuable networking opportunities.
Preparing for Your Dubai Business Trip
6. Pack Efficiently
Traveling for work to Dubai can be easy if you know how to pack efficiently. Given Dubai's hot climate, opt for lightweight, breathable clothing. A blazer or suit is ideal for business meetings, while comfortable footwear is a must for exploring the exhibition halls.
In the hot months (April - October), Dubai experiences extreme heat, with temperatures often surpassing 40°C (104°F). For work, opt for lightweight, breathable fabrics in business attire, while casual wear can include shorts and T-shirts.
Despite the high heat, Dubai's offices, malls and its Dubai World Trade Centre exhibition centre are all air-conditioned, so consider carrying a lightweight jacket or sweater for indoor comfort.
In cooler months (November - March), the weather cools down a bit, and is the most pleasant season in Dubai, with temperatures between 15°C to 25°C (59°F to 77°F). Light jackets or blazers can be worn for business meetings, while casual clothes can include jeans and sweaters.
7. Carry Essential Documents and Navigate the Airport
Ensure you have all necessary documents and identification at your disposal before you embark on your business travel to Dubai. Your passport, visa, and other essential documents should be kept secure but accessible. It's also beneficial to have digital backups saved on your phone or in your email.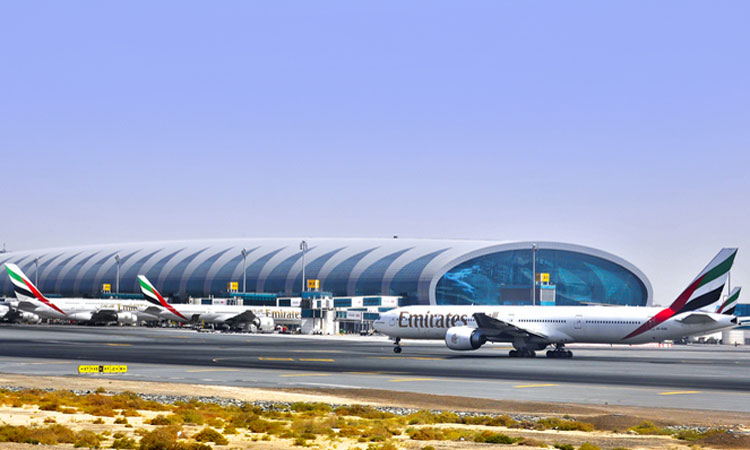 Dubai Airport
When you first land at Dubai International Airport (DXB), it isn't hard to see why it's regarded as one of the busiest airports in the world. The airport is well-equipped, bustling, and busy almost around the clock.
Navigating through DXB is surprisingly straightforward, though, it's worth noting that during peak hours, the immigration lines can stretch til 30 minutes. The fast track provided for business or first-class travelers significantly reduces the time spent at immigration and passport control. It's a much-appreciated privilege, especially after a long flight.
Once done, there's a large number of taxis available outside the terminal, making the transfer to the city quite seamless. Alternatively, you can opt for hotel-arranged transportation, which can be a bit more expensive but guarantees a high level of comfort and convenience.
8. Stay Connected
When traveling for work, it is crucial to stay connected. Remember, Dubai uses Type G power sockets, so ensure you have the appropriate adapters. You can find multiple locations inside the Dubai World Trade Centre to recharge your phone.
The DWTC is equipped with great Wifi connection, offered for free to all attendees to exhibitions and conferences. Great (and free) internet connection is as well offered across hotels and venues.
Navigating Dubai Venues
9. Pre-register to your Event
Before attending an event at the Dubai World Trade Centre or elsewhere, familiarize yourself with the event logistics. Details such as registration procedures, entry requirements, and venue floor plans are crucial. The more you know, the more efficiently you can navigate the event and make the most of your time.
10. Network and Make Connections
Take advantage of Dubai's business and travel opportunities by networking effectively at exhibitions and conferences. Be proactive in initiating conversations, exchanging business cards, and following up with new connections after the event. Networking is key to enhancing your business prospects in Dubai and beyond.
11. Engage Respectfully
In Dubai, the typical greeting is 'salaam alaikum', meaning 'peace be upon you.' The expected response is 'alaikum assalam', which means 'and upon you, peace.' It is crucial to always greet and pay your respects to the senior in the room before greeting everyone else.
Gender interaction
When it comes to interacting with the opposite gender, it's best to wait for them to initiate a handshake. When a man is being introduced to a woman, he should wait to see if she extends her hand towards him first. It is not customary for Muslim women to shake a man's hand in public settings. When a Western woman is introduced to a Muslim man, she also should respectfully wait for him to make the first move instead of extending her hand first in a greeting.
12. Use Public Transportation or Ride-Sharing Apps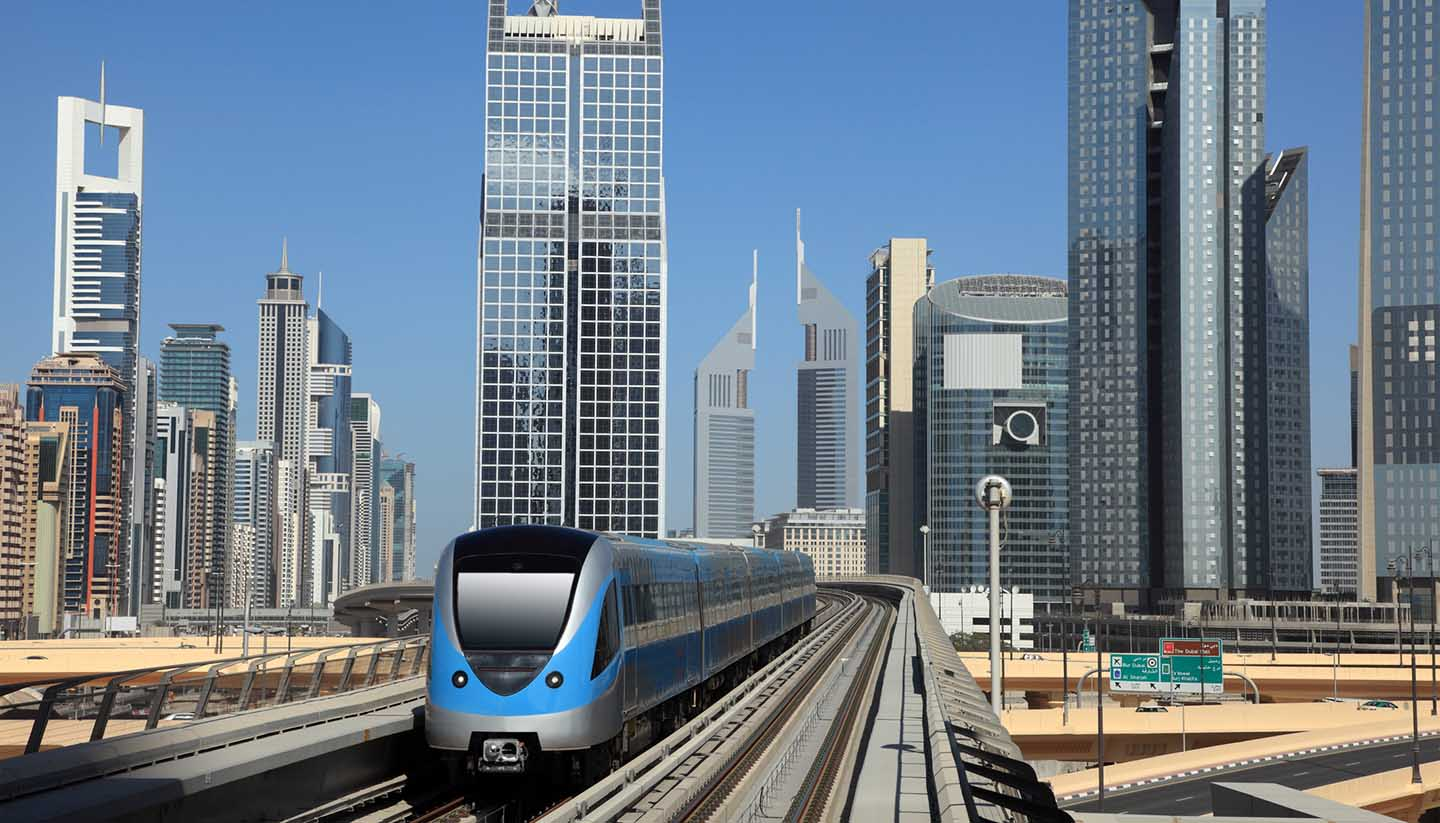 Dubai's efficient public transportation system, including the Dubai Metro station and buses, makes moving around the city a breeze. Alternatively, ride-sharing apps like Uber and Careem provide convenient transportation options at reasonable fares to the Dubai World Trade Centre.
13. Plan Your Time and Attend Relevant Sessions
Dubai World Trade Centre Exhibitions and conferences often offer a wide range of sessions and workshops. Identify those most relevant to your business objectives and ensure you attend them. These sessions can provide valuable insights and industry trends, offering opportunities to learn from experts in your field.
Make the Most of Your Trip
14. Explore Dubai's Attractions and Restaurants
Take time out of your busy schedule to explore Dubai's vibrant culture and attractions. Visit iconic landmarks such as the Burj Khalifa, Dubai Mall, and Palm Jumeirah. Enjoy some of the world's best cuisines at the Dubai Mall or other Michelin awarded restaurants. Try street food from around the world, or traditional Emirati cuisine and walk through the bustling souks for a taste of local shopping therapy.
15. Discover the local culture
Doing business is also learning more about the new territory you are exploring. Take the opportunity to discover the local culture by engaging into some cultural activities, visiting Dubai museums, mosques or attending Dubai art scene events. The city offers as well access to cultural centers giving you a unique perspective of the local culture by Emiratis.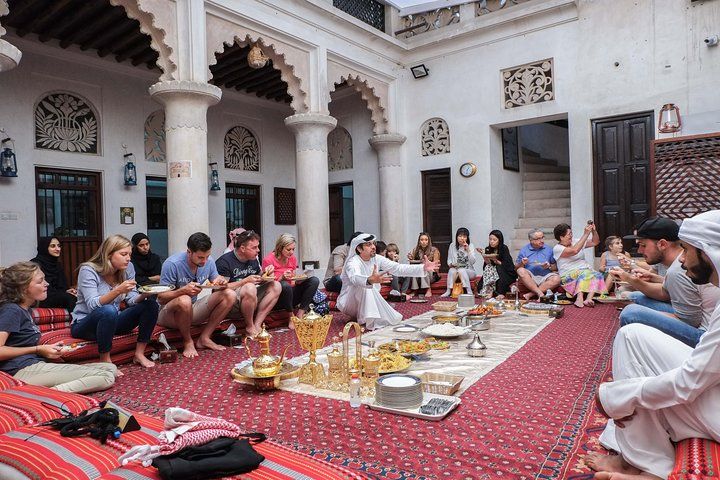 Conclusion
Business travel can be challenging, but it also offers an array of opportunities to learn, network, and grow. As you plan your business trip to Dubai and its Dubai World Trade Centre, remember these tips to make the most of your time and experience in the dynamic Emirate. With the right preparation and mindset, you can turn your Dubai business travel into a great experience.