GITEX 2023, Venue Map, Timing, (Free) Parking and Exhibitors List
GITEX Global 2023 and its startup edition EXPAND North Star are preparing to open the doors to the world's largest gathering of technology, innovation, and startup companies. This year, the events are happening in different locations of Dubai, United Arab Emirates to provide an unparalleled experience for attendees.
GITEX Global is the technology event of reference outside of the Western World, and that means a territory that covers Asia, Africa and the Middle East.
The GITEX Technology Week epitomize technological advancement and innovation, growing to become the place where companies from across the globe showcase their latest developments. GITEX isnt just an exhibition,m it is as well the place for thousands of hours of conferences with global speakers and experts, from AI to Telecom, Cybersecurity, big data, startup investment, etc.
GITEX Global:

Check our detailed GITEX 2023 Guide. The guide provides a comprehensive overview of GITEX Global 2023, detailing the event's significance, schedule, and key participants, centered around the theme "Imagine Artificial Intelligence in Everything." It offers a step-by-step registration guide, with a chance to obtain free passes for early registrants. The guide also offers travel and accommodation tips for Dubai, including recommended airlines and hotel suggestions. Additionally, it covers Dubai's transportation, top dining experiences, shopping destinations, must-visit attractions, and local customs. Lastly, it concludes with a pre-departure checklist to ensure a seamless trip to the event.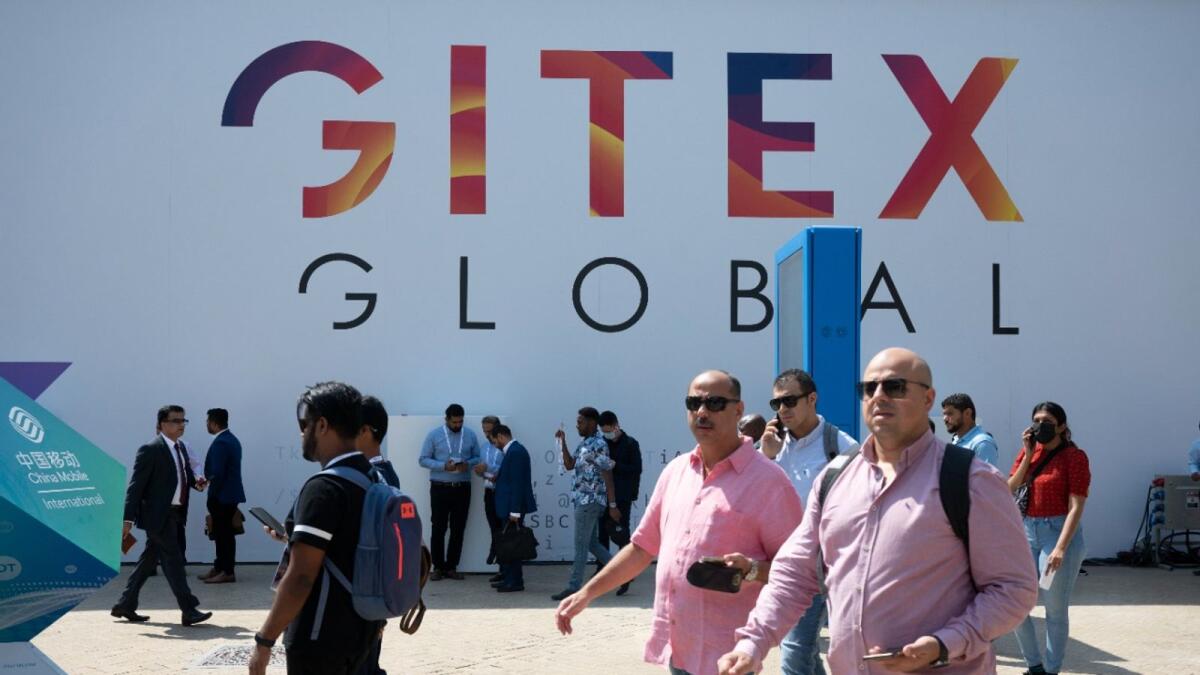 ---
Expand North Star:

Running concurrently to GITEX GLOBAL, Expand North Star focuses primarily on start-ups. This segment is a boon for budding entrepreneurs, start-up enthusiasts, and investors, offering a plethora of opportunities and a platform to discuss innovative ideas, secure investments, and explore collaborations. Expand North Star acts as a catalyst for start-ups, propelling them towards success by providing them with the exposure and the networking opportunities essential for growth.
This article delves into the significance of the event, with details on the program, and guidance on attending EXPAND North Star Dubai 2023 at the Dubai Harbour.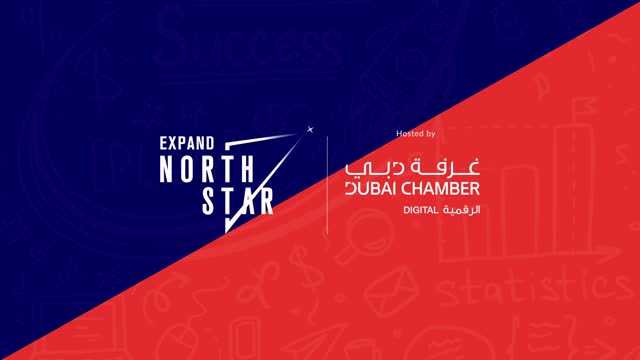 ---
Location
GITEX Global and Expand North Star are set to occur at separate locations within the city. As in prior years, GITEX Global will be hosted at the DWTC, located in the city's core, while the Expand North Star event will take place at Dubai Harbour, situated on the opposite side of the town. Attendees should be mindful of the distance between the two venues, as traveling from one to the other may take approximately 30 to 45 minutes. To facilitate easier navigation between the two locations, GITEX has arranged for buses, allowing for convenient transit for all attendees.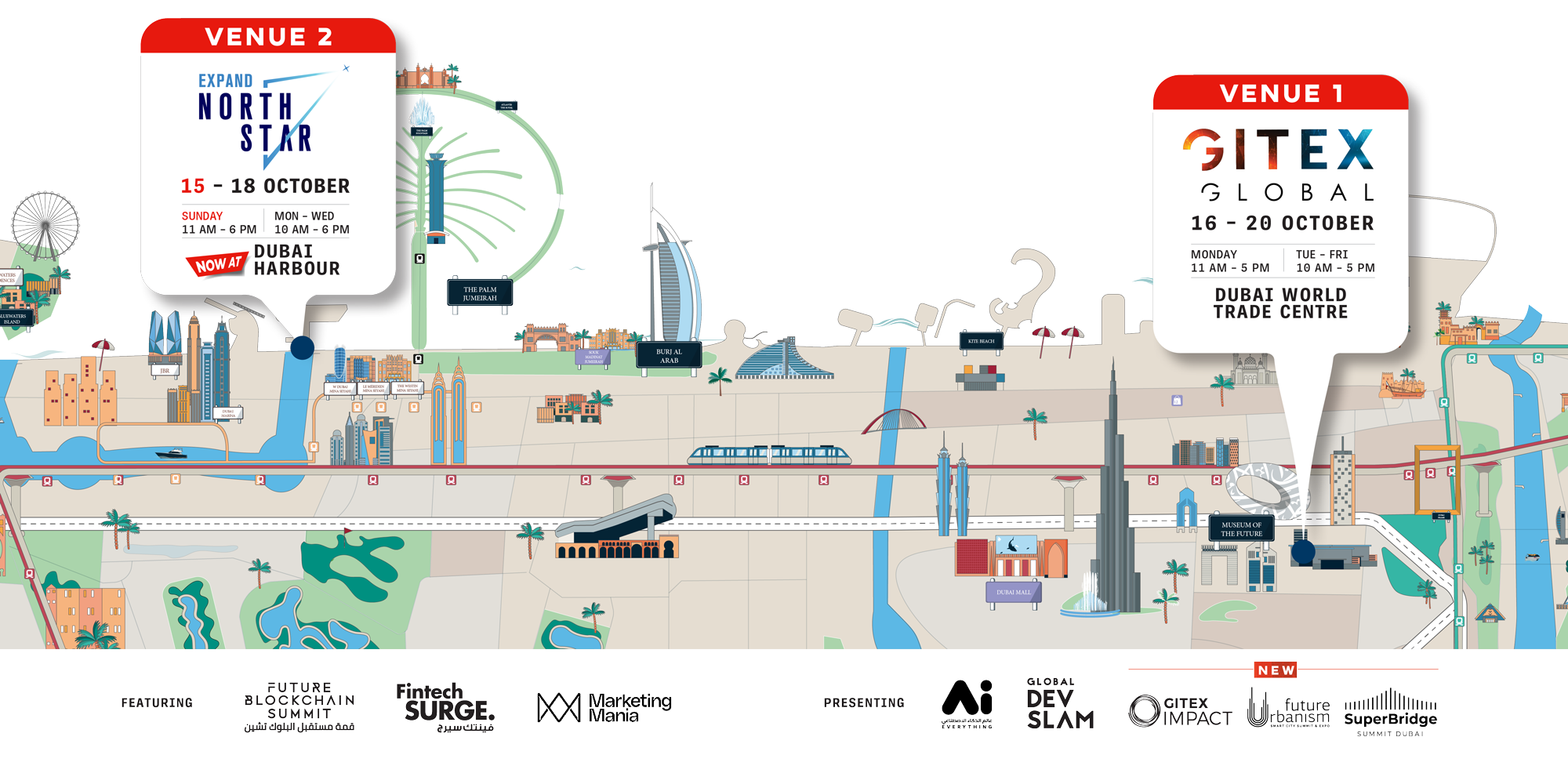 ---
Timings

GITEX Timings:
Monday 16th October 11AM – 5PM Exhibition
Tuesday 17th October 10AM – 5PM Exhibition
Wednesday 18th October 10AM – 5PM Exhibition
Thursday 19th October 10AM – 5PM Exhibition
Friday 20th October 10AM – 5PM Exhibition
EXPAND NORTH STAR Timings:
Sunday 15th October 11AM – 6PM Exhibition
Monday 16th October 10AM – 6PM Exhibition
Tuesday 17th October 10AM – 6PM Exhibition
Wednesday 18th October 10AM – 6PM Exhibition.
---
Exhibitors List

GITEX Global Exhibitors :
The full list of GITEX Global exhibitors can be found on this link. It includes government entities procuring technology, as well as large tech corporates, tech buyers as well as global experts.
To name a few, top companies like AWS, Barclays, Citibank, DHL, eBay, Intel, JP Morgan Chase, NASA, NVIDIA, Renault, and Steve Madden will be marking their presence, showcasing their latest innovations and contributions to the tech industry.
Find your way within the event thanks to this GITEX Global map.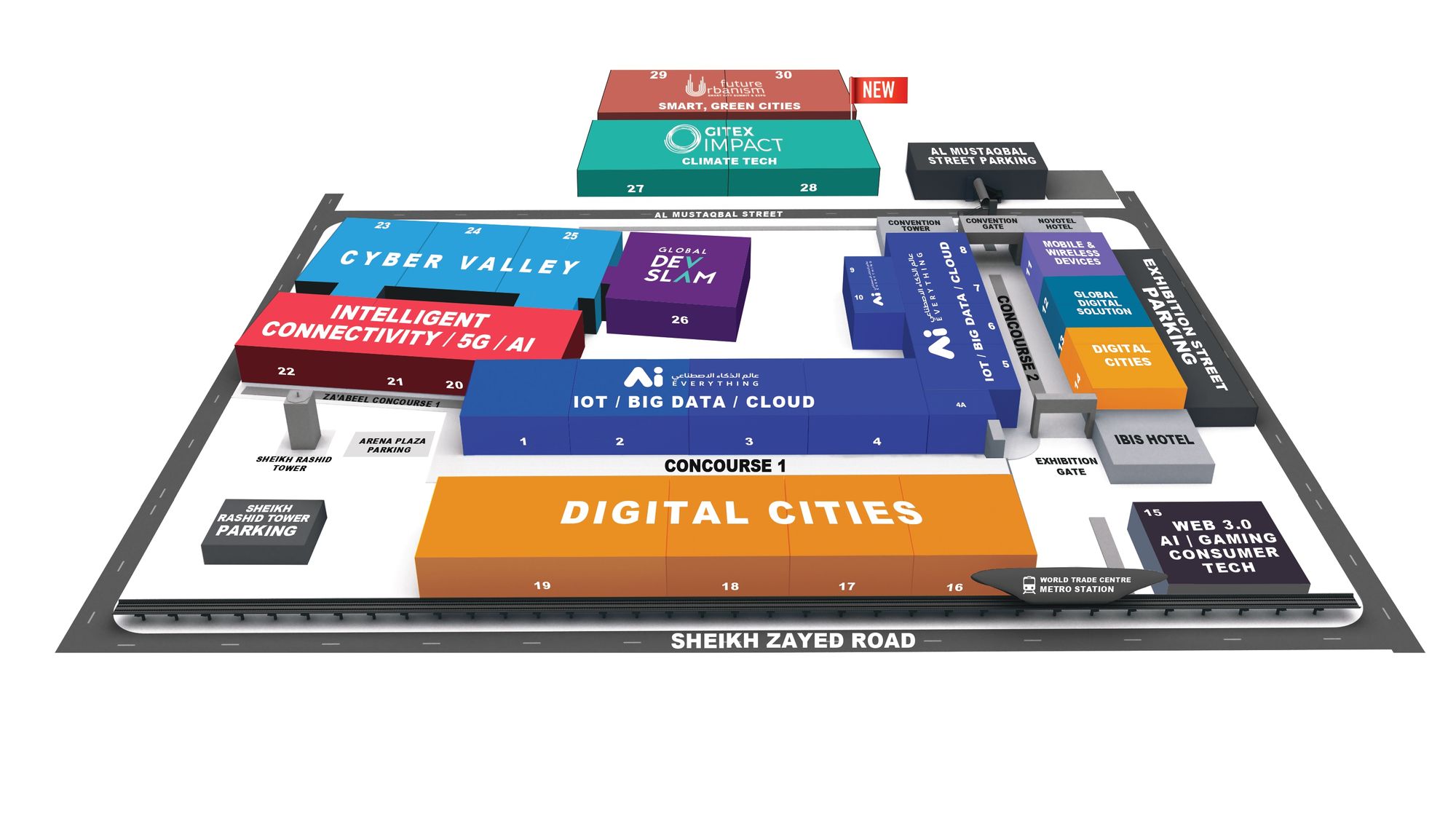 Expand NORTH STAR Exhibitors :

The extensive list of exhibitors can be accessed through the provided link, where attendees can find detailed information about each participating company, their innovations, and their scheduled presentations or workshops.
These companies, along with numerous other industry leaders, will be available for discussions, presentations, and workshops, providing insights into their work and the future of technology.
The interactions with these industry giants offer invaluable opportunities for learning, networking, and exploring potential collaborations, making GITEX a must-attend event for technology enthusiasts, professionals, and entrepreneurs.
---
Parking and Transportation next to DWTC
Check our dedicated article for details on where to park, and eventually park for free next to the Dubai World Trade Center and access GITEX Global.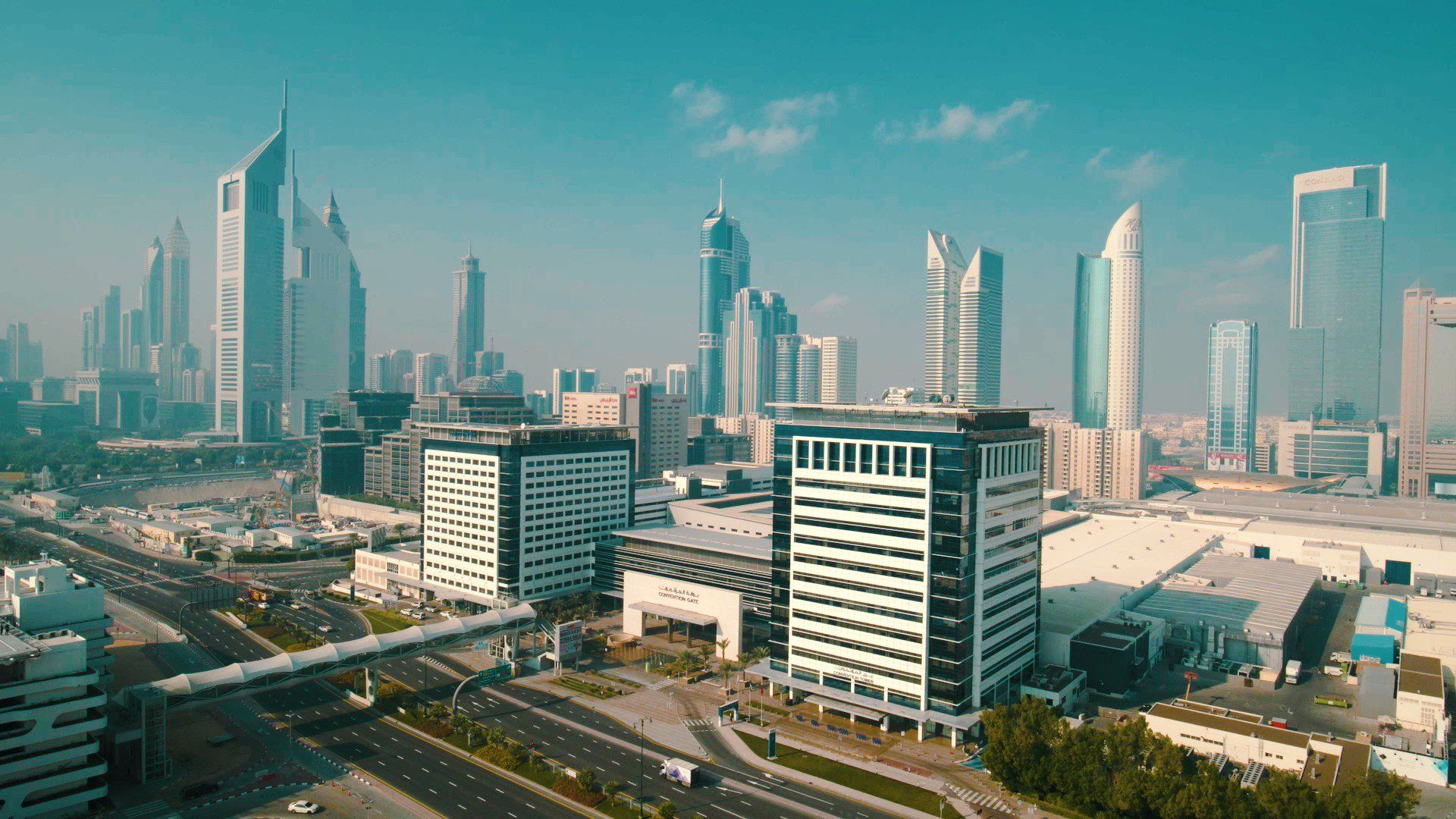 If you are just visiting Dubai, and interested in finding transportation to take you from your hotel to the event, check our article.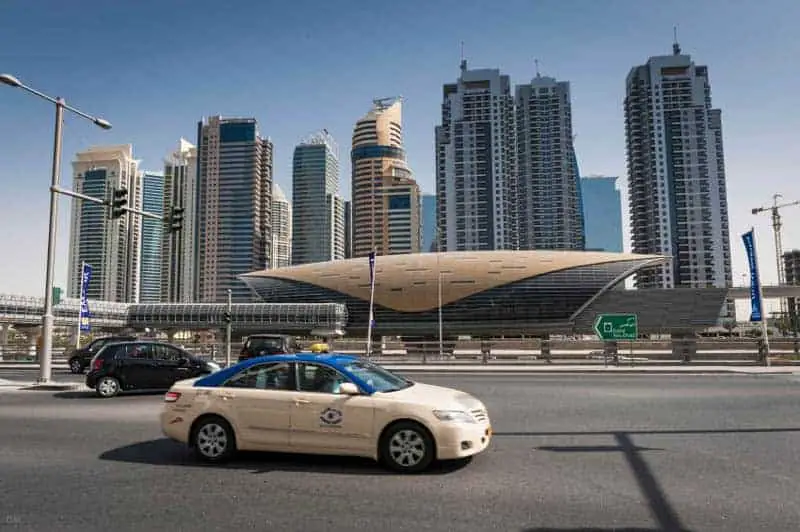 ---
GITEX Passes
Last but not least, don't forget our dedicated page to register for GITEX Global, access discount codes for the event passes and some free passes.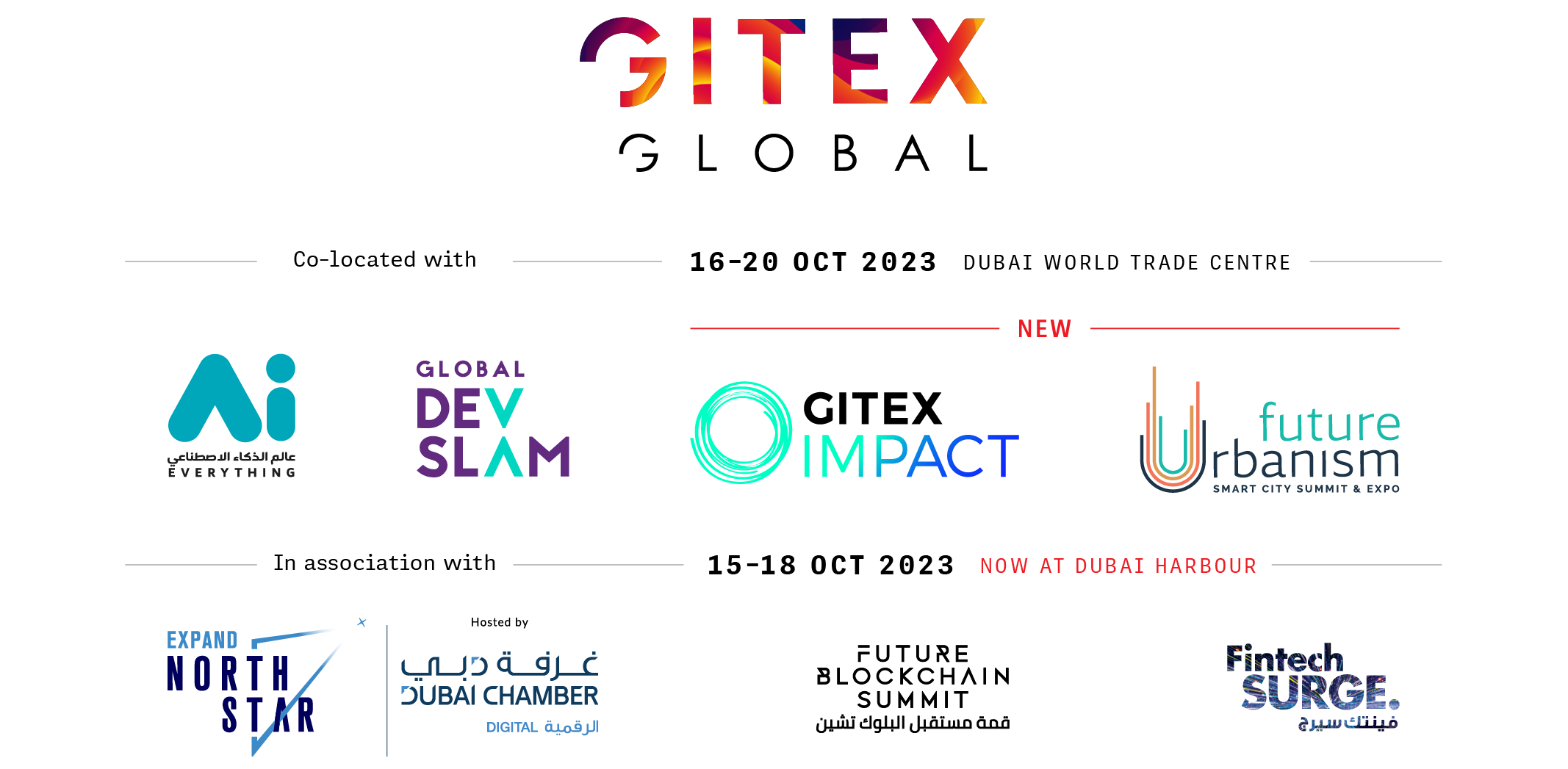 Register!
Last but not list, dont forget to register and get more information about events but also travel tips for business executives.