Getting Around Dubai for Gitex, Gulfood, Arab Health or another Dubai Conference or Exhibition
In this detailed article, we will journey through the complex ins and outs of navigating the sprawling skyscrapers of Dubai. Whether you're visiting for the Gitex Exhibition 2023, Gulfood, Arab Health or one of the hundreds of Dubai World Trade Centre exhibitions or conferences, understanding Dubai's transportation options will enhance your stay.
From driving to using public transportation or hailing a taxi, I'll share with you the best ways to commute, keeping your convenience and budget in mind.
For informations on the best hotels near the Dubai World Trade Center, or affordable hotels nearby if you are on a lower budget, you can read these articles to select hotels. If you are rather attending an event at the Dubai Exhibition Center located at Dubai Expo City, read this article on best hotels near the DEC venue.
From the Airport to the Dubai World Trade Centre Exhibition halls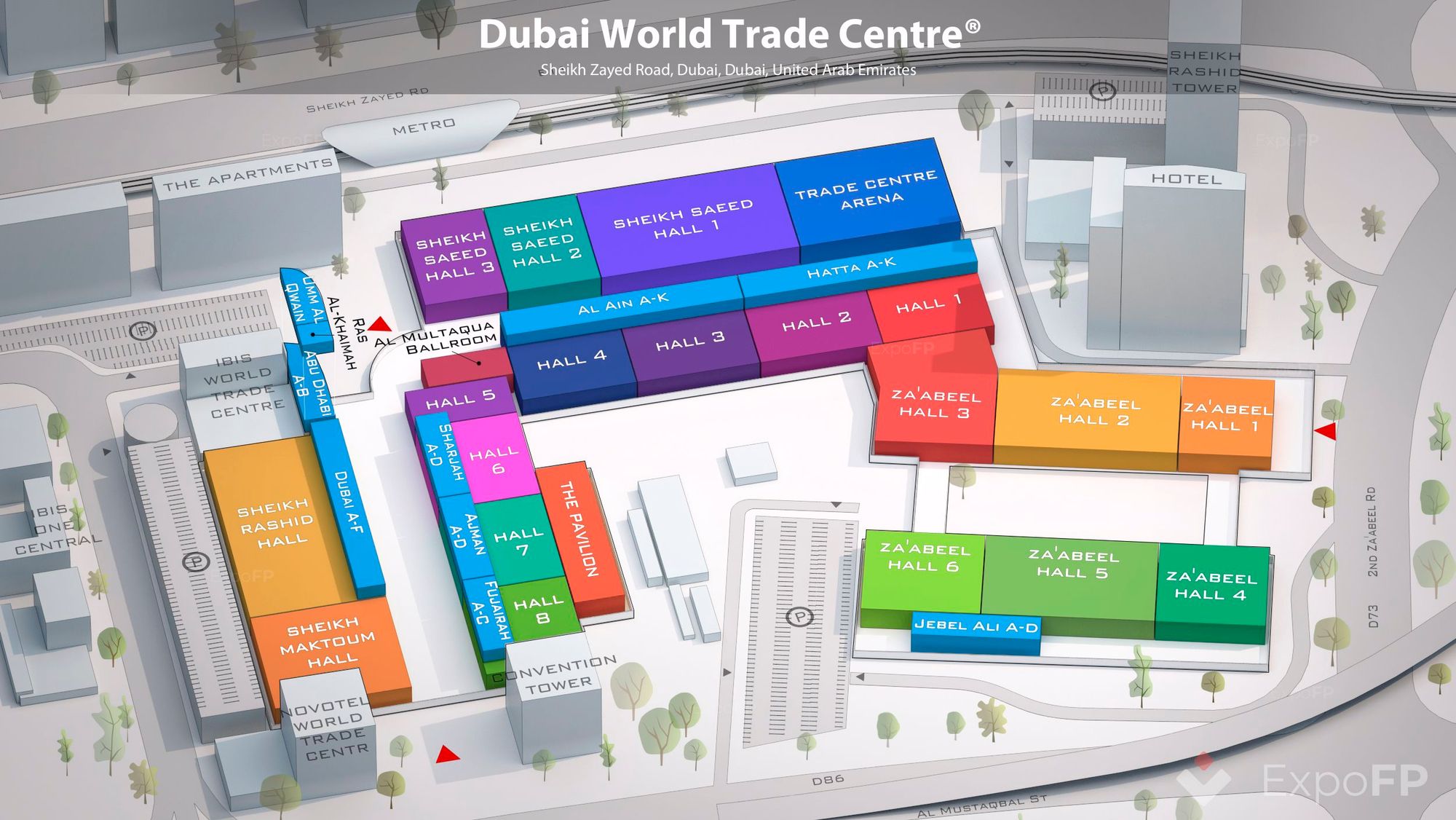 Dubai World Trade Centre (DWTC), sometimes named Dubai International Convention & Exhibition Centre (DICEC), is located in the heart of Dubai's business district, and one of the most prestigious and largest event venues in the Middle East. With over 1.3 million square feet of covered exhibition and event space, including 21 halls and 40 meeting rooms, DWTC hosts hundreds of events annually, attracting visitors from more than 170 nationalities. You can find a detailed map of the different halls at the DWTC here above .
For those traveling from the Dubai airport, there are several routes available to reach the venue.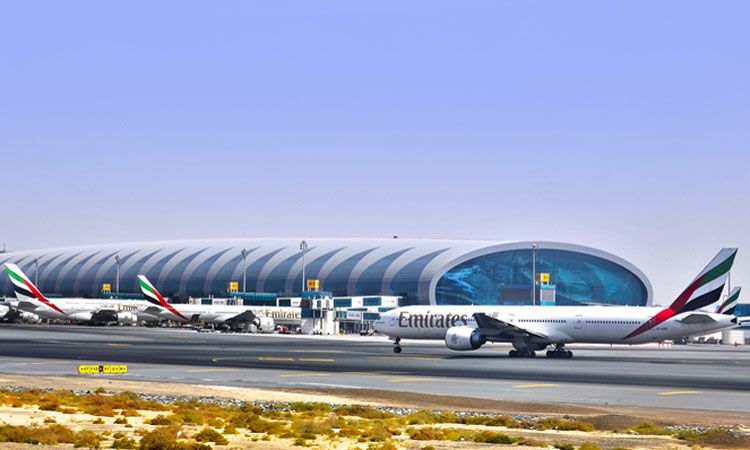 Dubai International Airport, known as DXB, is one of the world's busiest and fastest-growing airports. Serving as the hub for Emirates Airlines, DXB connects Dubai to over 270 destinations across six continents. With its advanced facilities, it is also a choice landing spot for most international airlines.
In addition to its comprehensive services, the airport is surrounded by numerous high-quality hotels, making it convenient for visitors attending events at the Dubai World Trade Centre. Hotels in the vicinity range from luxury to budget-friendly, catering to diverse needs and preferences. Some of the most popular ones include the JW Marriott, Dubai International Hotel, and the Millennium Airport Hotel, all offering comfortable accommodations and easy access to both the airport and the DWTC.
Whether you're here for a business trip, a conference, or just passing through, Dubai International Airport and its surrounding facilities provide everything needed for your Dubai trip.
Either driving or by taxi, you can choose to enter through the Convention Gate, which is a popular choice among many due to its proximity to the main exhibition halls, or you could choose to enter next to the M1 Dubai World Trade Centre metro station. The latter option is particularly beneficial for those relying on public transportation.
Dubai's roads are known to experience heavy traffic, particularly during major events and peak hours. In such scenarios, visitors often find it more convenient to park their cars at the expansive Dubai Mall parking and take the metro to DWTC. Not only does this save time, but it also provides a hassle-free experience of commuting in the city.
For those arriving via taxi, it's advisable to alight next to the Conrad Sheikh Zayed Road. This is strategically located on the other side of the traffic flow and provides a calm disembarking point. From there, you can walk through the air-conditioned Dubai metro bridge, which conveniently connects to the DWTC.
Drive Your Way Through the UAE
Hiring a car can be one of the most efficient ways to get around the UAE and to the Dubai International Convention & Exhibition Centre, especially when you're traveling with others. Rental prices are competitive in Dubai, with multiple rental car agencies at the airport or hotels, and full insurance packages starting at approximately 125€ (~140 USD) per day for a medium-sized car. Check out online booking platforms for the best deals.
Moreover, affordable fuel prices make this an attractive option. For instance, Special 95 is priced around 2.12 AED (~0.51 €/0.58 USD) per liter and Super 98 costs around 2.24 AED (~0.55 €/0.60 USD) per liter. Parking rates range from 2 -4 AED per hour, maintaining the same rates on public holidays and weekends. However, if attending one of the large exhibitions in town, you may reach early as the parking can quickly reach capacity.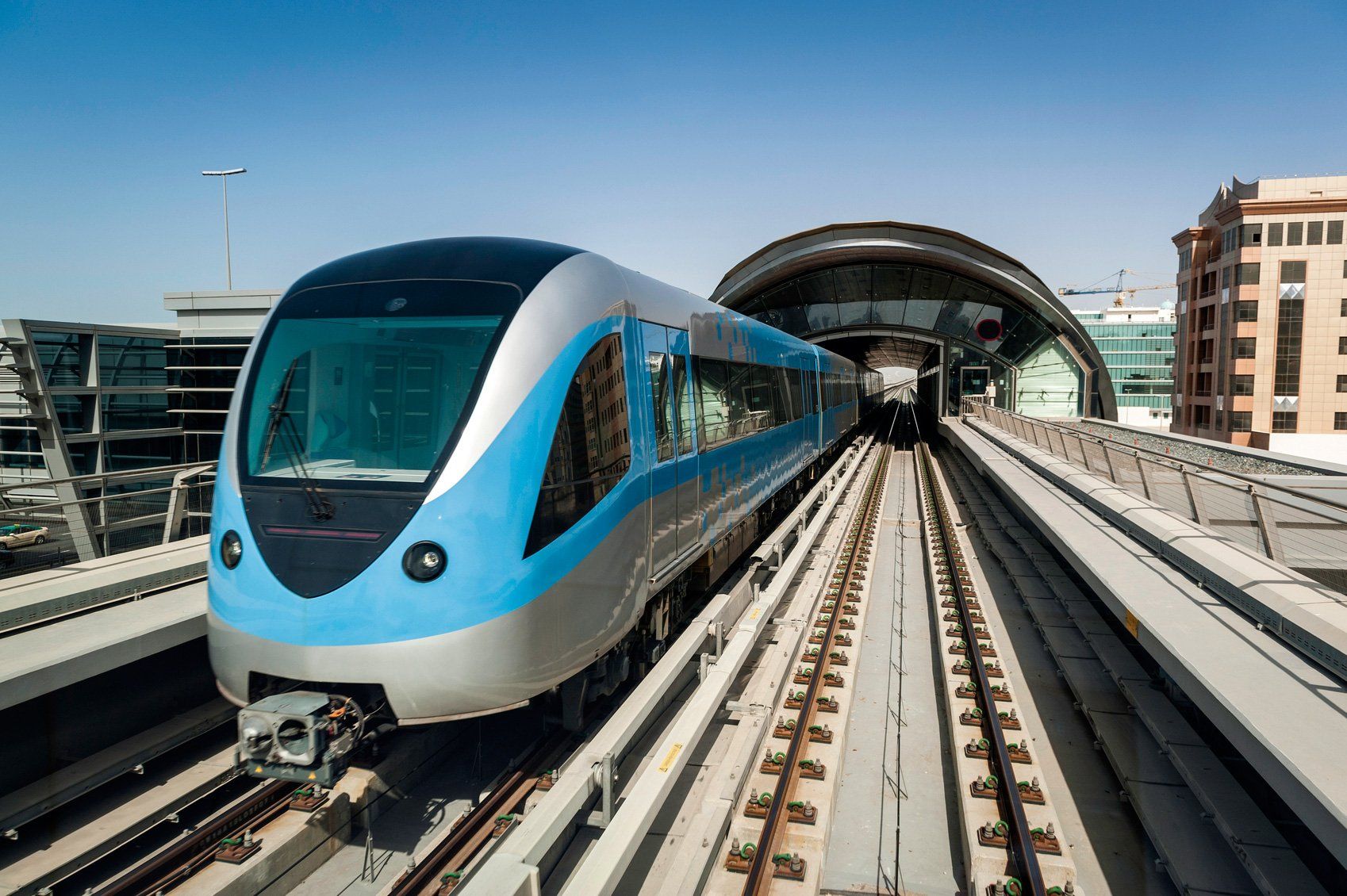 Embrace Dubai's Public Transport
Riding the Dubai Metro
A ride on the Dubai Metro promises an experience as unique as the city itself. These driverless, ultra-clean trains and metro stations offer a smooth commute and a unique view of the city. The Dubai World Trade Centre metro station is located on the M1 line.
A NOL metro Card is a must-have for every visitor wanting to explore Dubai using public transport. This rechargeable card gives you access to metros, buses, taxis, trams, museums, public park entries, and even grocery payments.
NOL Card comes in three variants: Red, Silver, and Gold. Red cards are for one-time use, and fares range from 4-8.50 AED depending on the number of zones you travel. Silver cards cost 25 AED, including a credit of 19 AED, and are the best value for regular class commuters. However, for those seeking an elevated experience, NOL Gold cards give access to Gold Class seats and cost the same as Silver cards, but fares are doubled. For reference, one US$ represents 3.67 AED.
Remember, Dubai metro is divided into seven zones, and the fare depends on the number of zones crossed during the journey. Check the location of the event you are attending and your hotel district to confirm that the metro is a good option for your commute.
Dubai Tram and Bus
Though the bus system in Dubai is extensive, it might not be the best choice for tourists due to longer travel times. Ensure you carry a sweater; the air conditioning in public space and transport can make it quite chilly!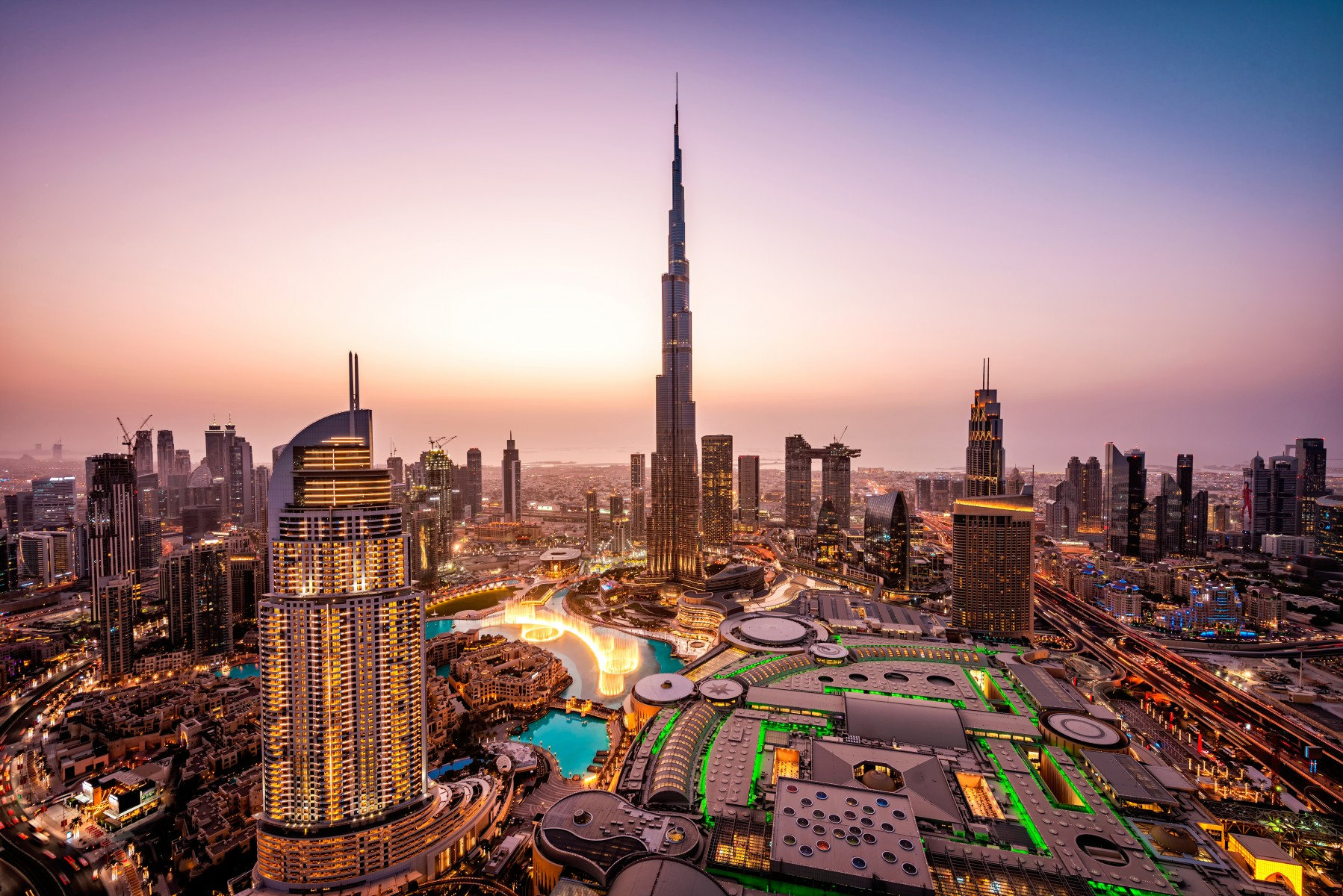 Taxis – Quick and Affordable
Taxis are readily available and affordable in Dubai. You can hail them on the street or use apps like the Uber-owned Careem to each the exhibition centre. Although these apps may charge slightly more than street taxis, they provide a convenient booking experience. You may benefit from specific discounts, related to the event you are attending, to go to the Dubai World Trade Centre arena.
For instance, a 5 km taxi ride costs around 16 AED (~4.40 USD), and a 50 km ride would cost approximately 100 AED (~27 USD). Always ensure the taxi meter is running to avoid overpaying. It's advisable to follow your route on Google Maps and stop the driver if they take a longer route. Also, while you can safely pay by credit card, you may keep change handy as drivers may not have cashback for larger notes.
Personal Transport Expenditure during GITEX Global
For better clarity, here's a breakdown of typical transport expenses you might incur over 5 days in Dubai to visit or attend one of the Dubai exhibitions event, if staying near Sheikh Zayed Road:
Metro in Dubai: ~ 70 AED (~19 USD)
Taxis in Dubai : ~ 360 AED (~100 USD)
Total expenses might round up to 420 AED (~120 USD). However, this can vary depending on your travel itinerary and preferences. Expect to double that amount if you stay near Dubai Marina or Palm Jumeirah, as these are further away from the Dubai World Trade Centre.
Enjoying Dubai beyond GITEX, GULFOOD or ARAB HEALTH
While GITEX 2023 is the highlight of your trip, remember to take some time to soak up the vibrant city that is Dubai. Whether you're intrigued by its rich history, amazed by its futuristic architecture, or seduced by its thriving culinary scene, there's always something waiting to be discovered.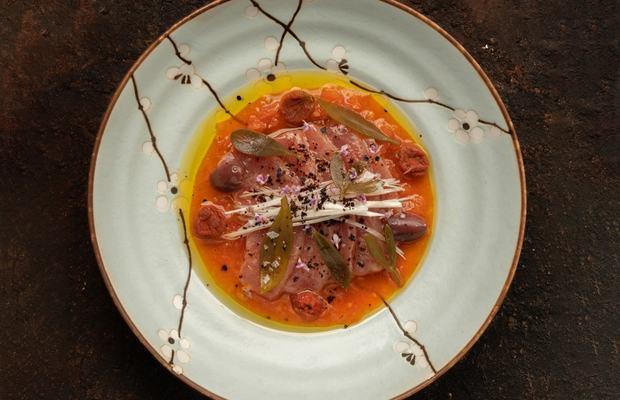 Are you familiar with the term bleisure? These bleisure travelers are often professionals who blend work and pleasure, and are typically more affluent, travel more frequently, and enjoy extended stays.
According to a survey, after the pandemic, 81% of Baby Boomers and Gen Xers have engaged in bleisure travel. The number even reaches 90% for millennials. Dubai offers visitors a wealth of leisure and entertainment options, from exploring the historical districts, shopping at the Dubai mall, dining in one of the world's most international restaurant scene, recently recognized by Michelin Guide, to unwinding in pristine beaches or desert safaris.
Conclusion
Dubai offers multiple ways to travel across the city. But remember that during Dubai World Trade Centre events such as BEAUTY WORLD MIDDLE EAST, MEDLAB, BIG5 or ARAB HEALTH, the heavy traffic next to the exhibition centre may mean extended time for you to reach the event, or leave the Dubai World Trade Center at end of day.
Don't forget, traveling to Dubai and its Dubai World Trade Centre for business, doesn't mean your trip has to be all about work. With a bit of planning and this comprehensive guide, you can transform your business trip into a memorable journey, from restaurants to Dubai mall. From exploring transportation options to navigating local culture and attractions, you now hold the keys to making the most of your Dubai experience.
Remember, travel is about finding those moments that take your breath away and inspire you. So, as you pack your business clothes for the Dubai World Trade Centre, don't forget to pack your sense of adventure, too! Dubai awaits.