ADIPEC Timing, Location and More to Plan Your Visit
ADIPEC, the Abu Dhabi International Petroleum Exhibition and Conference, is one of the most notable events in the global oil and gas industry. This year, ADIPEC 2023 is scheduled from the 2nd to the 5th of October, providing a valuable opportunity for energy professionals to connect, collaborate, and discover new business prospects.
ADIPEC Location and Venue
The event will unfold at the Abu Dhabi National Exhibition Centre (ADNEC), a state-of-the-art venue located centrally in Abu Dhabi. This location is easily accessible to attendees, positioned just 20 minutes from Abu Dhabi International Airport and approximately 1.5 hours from Dubai International Airport. The venue is well-connected by taxi or car, offering vast parking areas to accommodate attendees.
ADIPEC, the reference of Oil and Gas Exhibition
ADIPEC 2023 is more than just an exhibition; it's a global meeting point for industry leaders, policymakers, technology innovators, and professionals from across the energy spectrum, aiming to foster innovation and collaboration in the pursuit of a sustainable energy future. This year's theme, "Decarbonising. Faster. Together," underscores the event's commitment to promoting sustainable practices and accelerating collective industry action to decarbonize the energy sector.
Check our dedicated guide to know everything about ADIPEC 2023.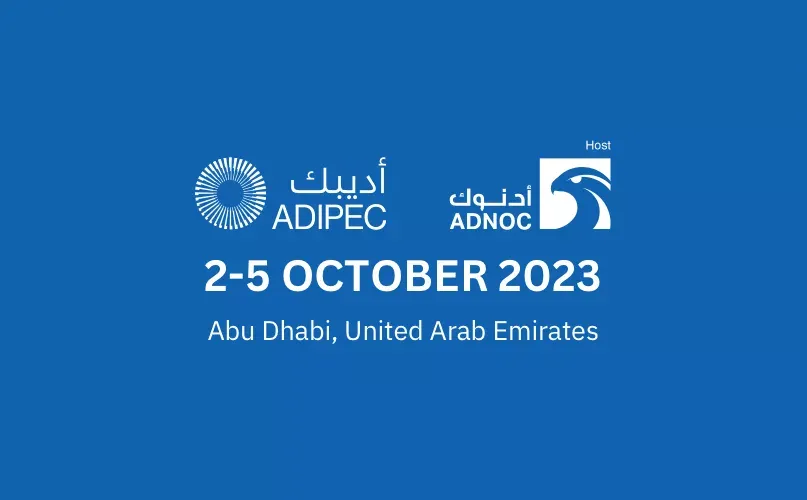 ADIPEC Timing
The event will offer a comprehensive experience that covers the latest market trends, technological solutions, and insights into the industry's future, with a detailed program available for attendees to explore. It will span four days, with the following schedule:
Monday, 2 Oct: 10 am - 6 pm
Tuesday, 3 Oct: 10 am - 6 pm
Wednesday, 4 Oct: 10 am - 6 pm
Thursday, 5 Oct: 10 am - 5 pm
ADIPEC Registration and Participation
To attend, participants are required to register and obtain a visitor pass, which is free of charge and grants access to all exhibition halls and various zones. Early registration is recommended to secure spots and gain access to all the sessions, networking opportunities, and exhibits, which can be done via the official ADIPEC website.
ADIPEC Exhibition and Exhibitors List
Over 2,200 companies, including National and International Oil Companies, will participate, presenting their latest products, services, and technological solutions. The exhibition will be organized into four zones, focusing on Decarbonisation, Offshore and Marine, Digitalisation in Energy, and Smart Manufacturing, with a special emphasis on the Decarbonisation Zone which will play a critical role in the industry's transition towards sustainable and low-carbon practices.
Accommodations near ADIPEC
A range of hotels are available near ADNEC, catering to various preferences and budgets, ensuring a comfortable and enjoyable stay for participants. Luxury options include Andaz Capital Gate Abu Dhabi and The Ritz-Carlton Abu Dhabi, Grand Canal, while budget-friendly options like Premier Inn Abu Dhabi Capital Centre and Ibis Abu Dhabi Gate also offer convenience and comfort.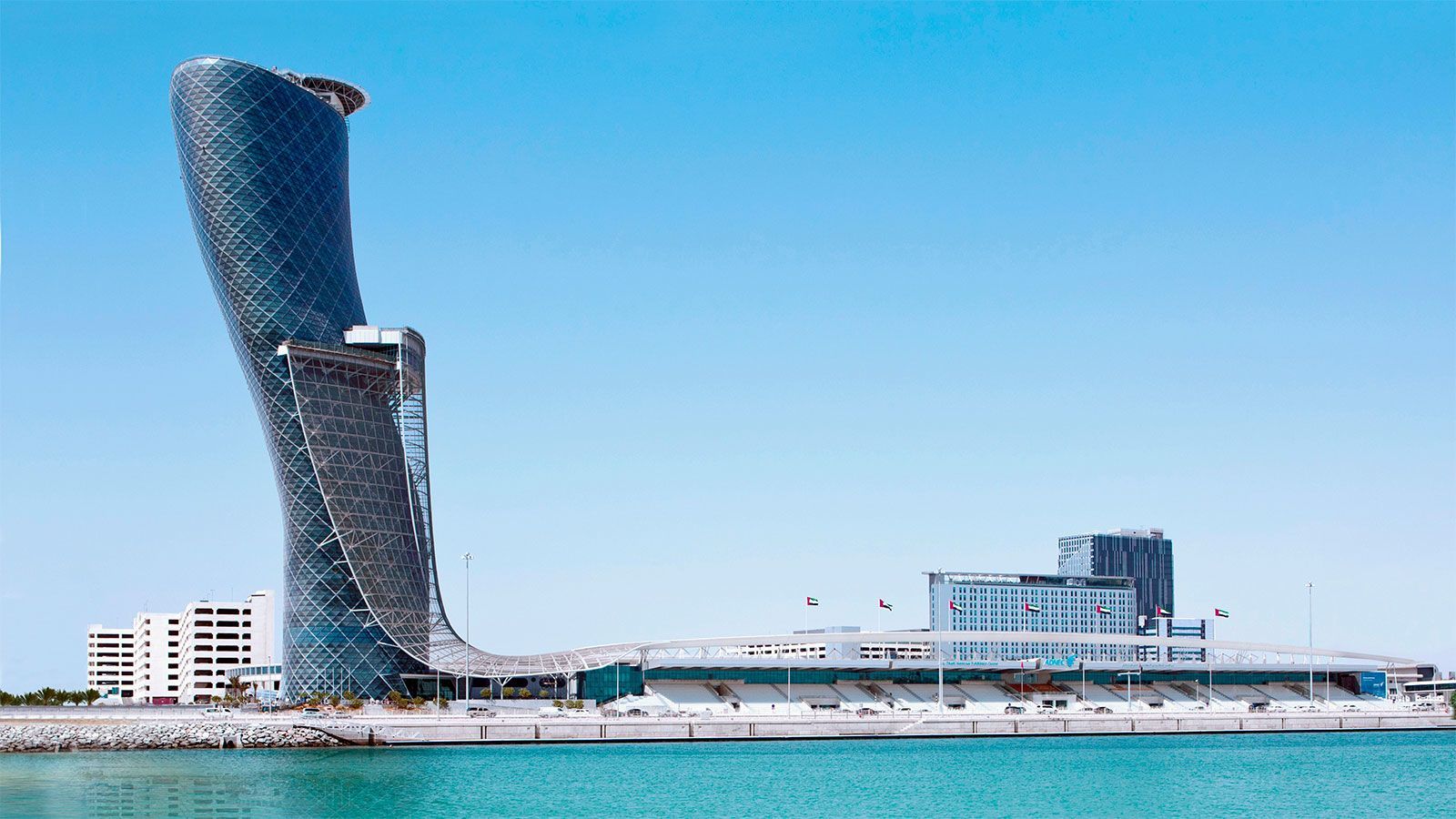 Conclusion
ADIPEC 2023 is pivotal for professionals in the oil and gas industry, providing an exceptional platform to network, explore innovative solutions, and gain insights into the future of energy. The event stands as a testament to Abu Dhabi's significant role in the global energy landscape and its commitment to leading the energy transition towards more sustainable practices.
---
You can also read more about Abu Dhabi, to make your trip more successful:
25 Common Misconceptions about Abu Dhabi
This article seeks to shed light on the real Abu Dhabi, debunking common misconceptions and offering a detailed and factual perspective on this remarkable city. Abu Dhabi emirate is not just about oil wealth, opulent hotels, and architectural wonders—it's also a city of culture, tradition, and a testament to the vision of its leaders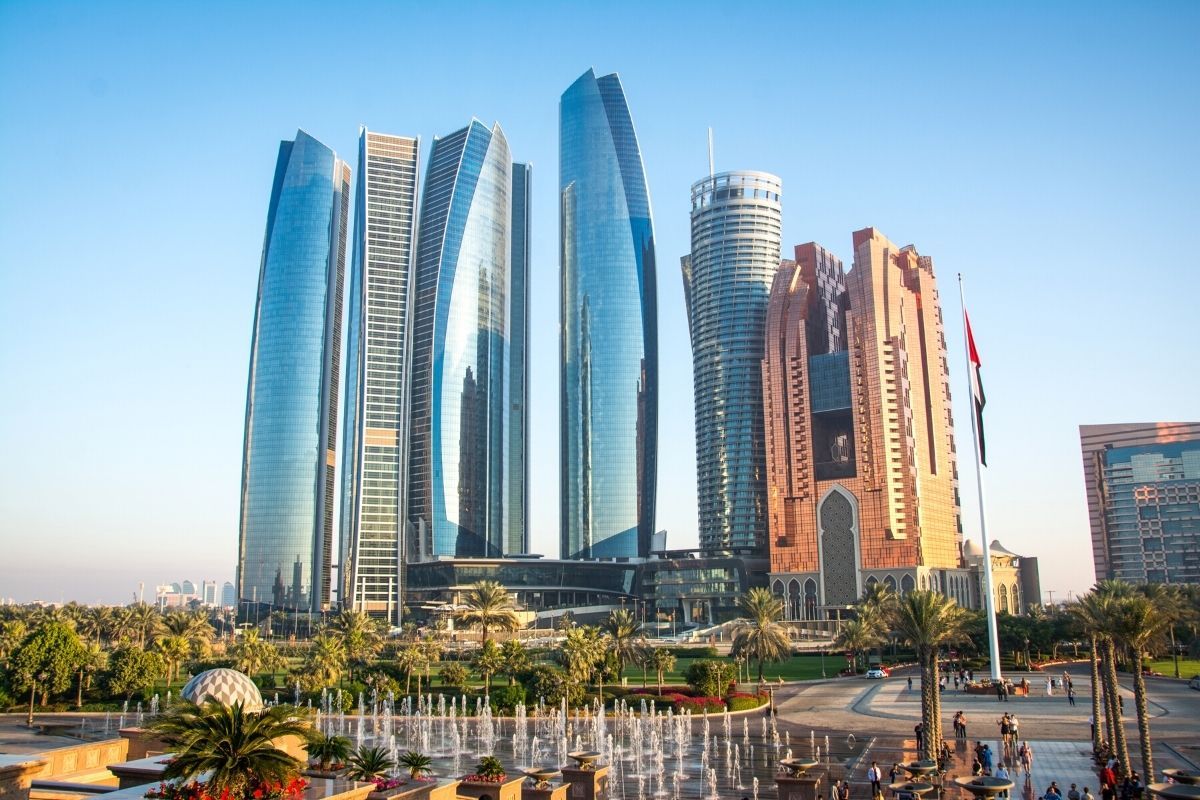 Business Etiquette in Abu Dhabi
I have often been disappointed by the online articles I could find about rules in Dubai or Abu Dhabi, its neighbor city and the capital of the UAE. They are either incomplete, wrong, or not adapted to a business audience. This article explores some critical aspects of cultural etiquette in Dubai and Abu Dhabi that every business traveler should know.