25 Common Misconceptions About Abu Dhabi
Is Abu Dhabi a Country?
Located in the Middle East, on the Arabian Peninsula's northeastern edge, Abu Dhabi, the capital of the United Arab Emirates (UAE), is a city that seamlessly blends the old with the new. It is a city of breathtaking skyscrapers and state-of-the-art infrastructure that remains firmly rooted in its rich cultural heritage and traditions.
Abu Dhabi city, as a symbol of the Gulf region's rapid development and prosperity, is surrounded by misconceptions and stereotypes, many of which couldn't be further from the truth. More discrete than its neighbour Dubai, they are however part of the same country, the United Arab Emirates.
This article seeks to shed light on the real Abu Dhabi, debunking common misconceptions and offering a detailed and factual perspective on this remarkable city. Abu Dhabi emirate is not just about oil wealth, opulent hotels, and architectural wonders—it's also a city of culture, tradition, and a testament to the vision of its leaders.
This article will take you from the city's birth to its economic prowess, international relations, and strategic location, showing you the many layers that make up Abu Dhabi's identity. It will continue by debunking 25 misconceptions about Abu Dhabi.
Unveiling Abu Dhabi, from independence to powerhouse
Abu Dhabi, situated on a T-shaped island jutting into the Arabian Gulf, is the largest and wealthiest of the seven emirates that constitute the UAE. The city is about 130 kilometers east of the Saudi Arabia border and approximately a one-hour drive from Dubai, its globally recognized sister city.
The emirate of Abu Dhabi holds 9% of the world's proven oil reserves and almost 5% of the global natural gas reserves, making it a substantial player in the energy market. However, under the visionary leadership of its rulers, Abu Dhabi has been diversifying its economy to decrease dependence on oil and gas. The city has made significant strides in sectors such as finance, real estate, tourism, and renewable energy, bolstering its economic power and sustainability.
The establishment of the Abu Dhabi Global Market (ADGM) as a broad-based international financial center further testifies to the emirate's growing financial prowess. Simultaneously, Masdar City, a pioneer in sustainable urban development, showcases the city's commitment to renewable energy and sustainable living. In 2023, the United Arab Emirates will host the United Nations Cop28 event as part of this vision of a sustainable world.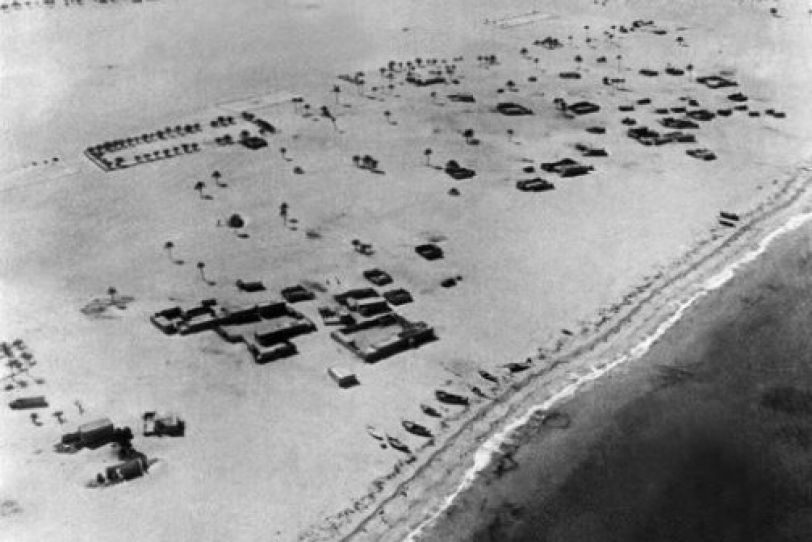 Born from the vision of the late Sheikh Zayed bin Sultan Al Nahyan, the founder of the UAE, Abu Dhabi was once a small fishing village known for pearl diving. Today, it's a metropolis that bears testament to what visionary leadership, meticulous planning, and substantial investment can achieve. Yet, amidst this urban landscape, the city retains a strong connection to its past. From its traditional souks to the historical Al Jahili Fort and the UNESCO World Heritage site of Al Ain, the city's history and heritage are always within reach.
In terms of international relations, Abu Dhabi, like the rest of the UAE, follows a policy of non-interference, peaceful negotiation, and mutual respect. It maintains a wide network of diplomatic relations with the United States, as well as China, France or the United Kingdom and participates actively in United Nations activities. Its strategic location and diplomatic approach have made it a crucial player in Middle East politics and a pivotal hub in global business and trade.
Abu Dhabi, therefore, is not merely a city of wealth; it's a symbol of cultural resilience, economic strength, and regional stability. Abu Dhabi is not just about glittering skyscrapers and desert landscapes; it's a vibrant metropolis that combines tradition and modernity, creating a cultural melting pot that's a sight to behold.

Let's address 25 misconceptions that you might hold about Abu Dhabi.
Isn't Abu Dhabi just like Dubai?
While Dubai and Abu Dhabi are part of the same country, the United Arab Emirates (UAE), they differ in many respects. From the architectural styles to the cultural ambiance, each city offers unique experiences. Abu Dhabi, the UAE capital, often seen as more traditional, upholds a quiet charm that contrasts with Dubai's glitzy appeal.
Abu Dhabi is located 1h30 from Dubai by road. The city is however often represented as an extension of Dubai by travel agents, who go to the extent of presenting Sheikh Zayed Mosque or the Ferrari theme park as part of Dubai.
Isn't Abu Dhabi only for the wealthy?

Though Abu Dhabi's skyline might suggest a city for the ultra-rich, it is home to a diverse socio-economic populace. Expats from different income brackets live here, working in various industries and sectors.
Isn't the whole city ultra-modern?

Abu Dhabi balances the ultra-modern with the historical, showcasing iconic sites like Qasr Al Hosn. This ancient fort turned museum is a stark contrast to the towering skyscrapers and offers a glimpse into the emirate's rich past.
Isn't Arabic the only language spoken?

With expats making up nearly 80% of the population, according to the Statistics Centre – Abu Dhabi, English is widely spoken. This multicultural environment also means you'll hear many other languages, making Abu Dhabi a true linguistic melting pot. Arabic stays the official language of the country.
Isn't it just a desert city?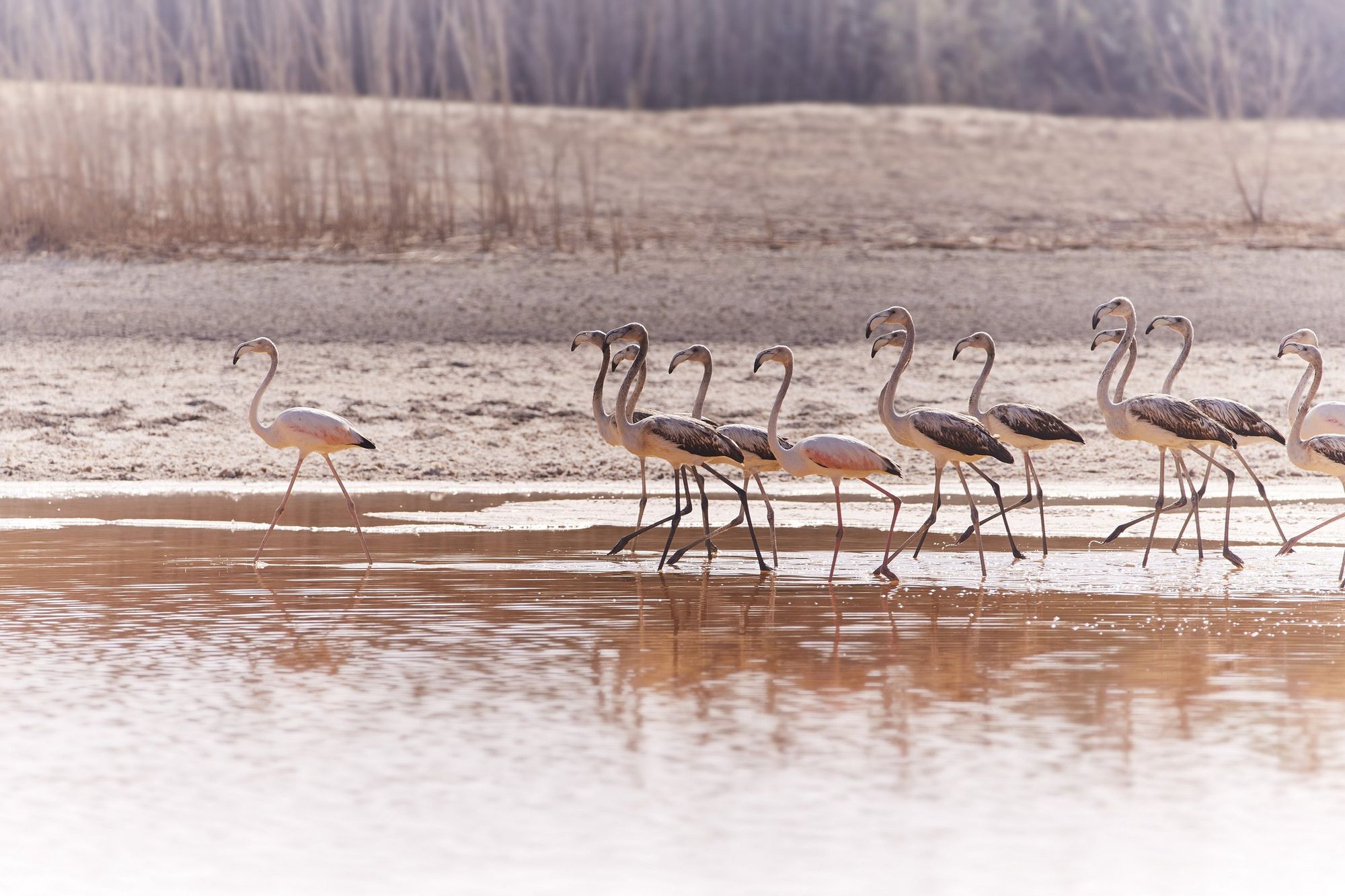 Despite being situated in the desert, Abu Dhabi has numerous lush green spaces. The Mangrove National Park, for instance, offers kayaking experiences amidst dense mangrove forests, showcasing Abu Dhabi's commitment to preserving natural habitats.
Abu Dhabi is also the largest emirate, representing more than 80% of the country area.
Isn't it unsafe?

Contrary to this belief, Abu Dhabi has been ranked as the safest city in the world by Numbeo's crime index for multiple consecutive years. The city's safety standards ensure a secure environment for locals and tourists alike.
Aren't there only skyscrapers?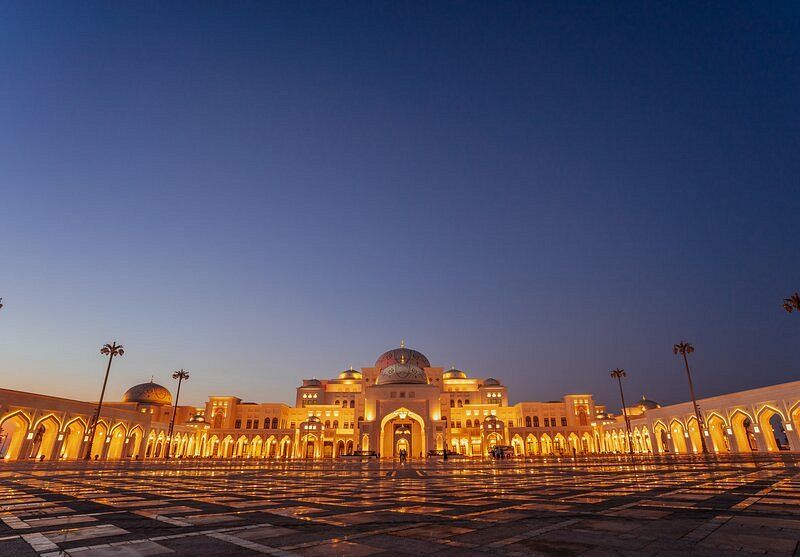 Abu Dhabi's architectural landscape is a blend of the old and the new. Al Bateen, one of the oldest inhabited areas, retains much of its traditional charm with old villas. Qasr Al Watan, the Nation's Palace, adjacent to the Emirates Palace hotel, can be visited when it doesn't host international leaders on a visit.
Isn't oil the only industry?

While oil and gas remain critical to Abu Dhabi's economy, significant efforts have been made to diversify into sectors like tourism, real estate, and renewable energy. The city is home to Masdar City, a pioneer in sustainability and renewable energy.
The emirate sovereign wealth funds of Mubadala, or Abu Dhabi Investment Authority (ADIA), are among the world's most powerful investment funds, and contribute to the UAE economic diversification.
Can't women work or drive in Abu Dhabi?

Women in Abu Dhabi enjoy equal rights, including access to education, work, and driving. The UAE's Hope Probe mission to Mars, launched in 2020, was led by a team in which women played key roles, highlighting the nation's commitment to gender equality.
Isn't it always hot in Abu Dhabi?

Abu Dhabi experiences desert climate, but the winter months offer milder temperatures. Visitors can enjoy pleasant weather between November and March, ideal for outdoor activities.
Isn't alcohol strictly prohibited?

Alcohol can be consumed at licensed venues such as restaurants and bars within hotels, and adults can purchase alcohol from specific stores upon obtaining a personal liquor license.
Isn't there nothing to do in Abu Dhabi?

Abu Dhabi attracts millions of tourists through its Abu Dhabi International Airport, and boasts a myriad of attractions, from cultural landmarks like the Louvre Abu Dhabi to thrilling theme parks like Ferrari World.
The city's annual calendar is packed with events like the Abu Dhabi Grand Prix, and more. Most international events are organized in collaboration with the Department of Culture and Tourism, managing the visit Abu Dhabi platform.
Is Abu Dhabi a country?

Abu Dhabi is an emirate of the UAE, and its capital city, with the United Arab Emirates, a federation of seven emirates, including Dubai, Sharjah, Ras Al Khaimah and others. Each emirate has its unique identity and attractions.
Abu Dhabi ruler is Sheikh Mohammed Bin Zayed, the son of the UAE founder Sheikh Zayed. He is as well the President of the United Arab Emirates, while the ruler of Dubai, Sheikh Mohammed bin Rashed al Maktoum is the Prime Minister of the federation.
Don't locals outnumber expats?

Expats constitute a significant majority in Abu Dhabi. According to the Statistics Centre – Abu Dhabi, approximately 80% of the city's population of 2 million are expatriates from more than 170 nations around the world. The UAE nationals are very present in the professional and social life of the country, and interactions or friendships between locals and expats are frequent.
Isn't there no freedom of religion?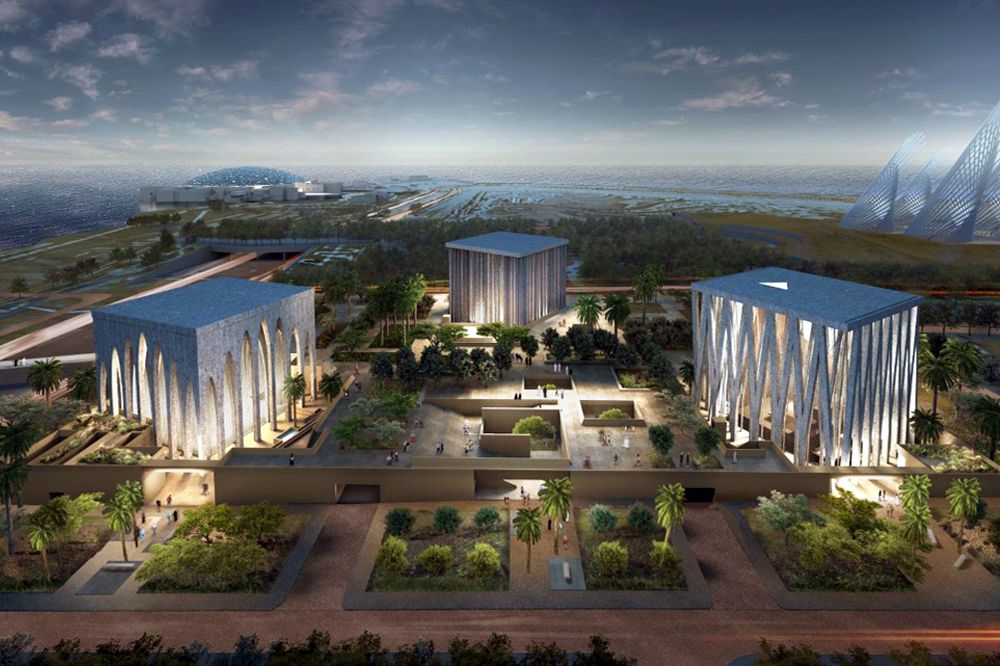 While Islam is the state religion, Abu Dhabi ensures religious freedom for its residents. The city hosts churches, temples, and even a project for an interfaith complex known as the Abrahamic Family House is now open on Saadiyat Island, with religious sites for each of the monotheist religions.
Aren't all buildings luxurious?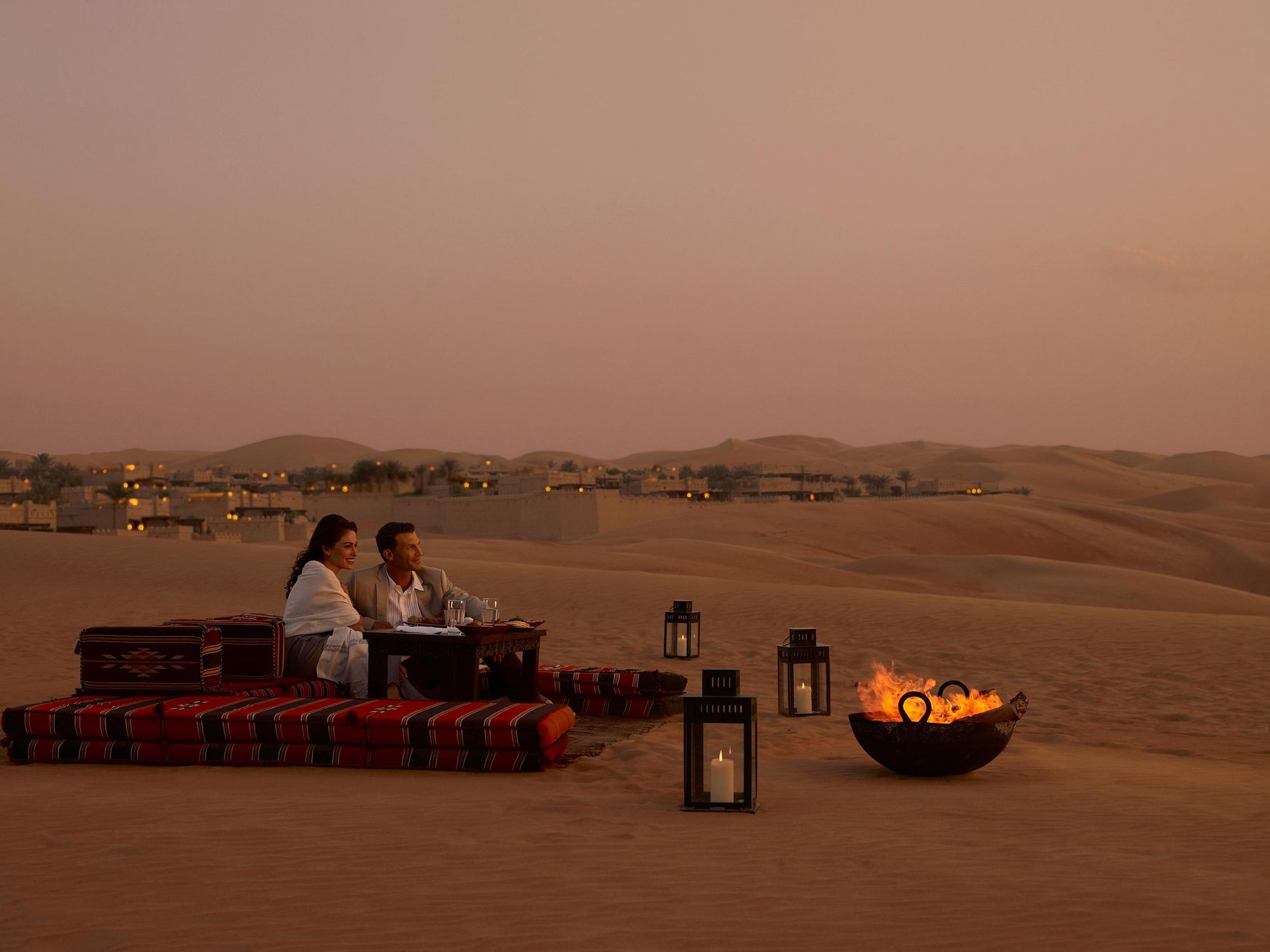 While the city boasts many luxury villas and skyscrapers, it also features regular residential buildings, markets, and community centers. Architectural diversity is evident throughout the city.
Abu Dhabi is a mix between a urban area built in the 1980s, with an arabic city architecture, a desert that is fabulous to visit, a sea front that includes beautiful beaches, and new districts with modern architectures such as Yas Island, hosting numerous theme parks like Seaworld Abu Dhabi, Yas Waterworld or Ferrari theme parks, or Al Maryah Island, home of the Abu Dhabi Global Market and some of the world largest financial and business firms.
Don't only locals own businesses?

Expats can and do own businesses in Abu Dhabi. The recent introduction of 100% foreign ownership laws makes it even easier for expats to establish and own businesses in various sectors.
Isn't Abu Dhabi a strict Muslim city?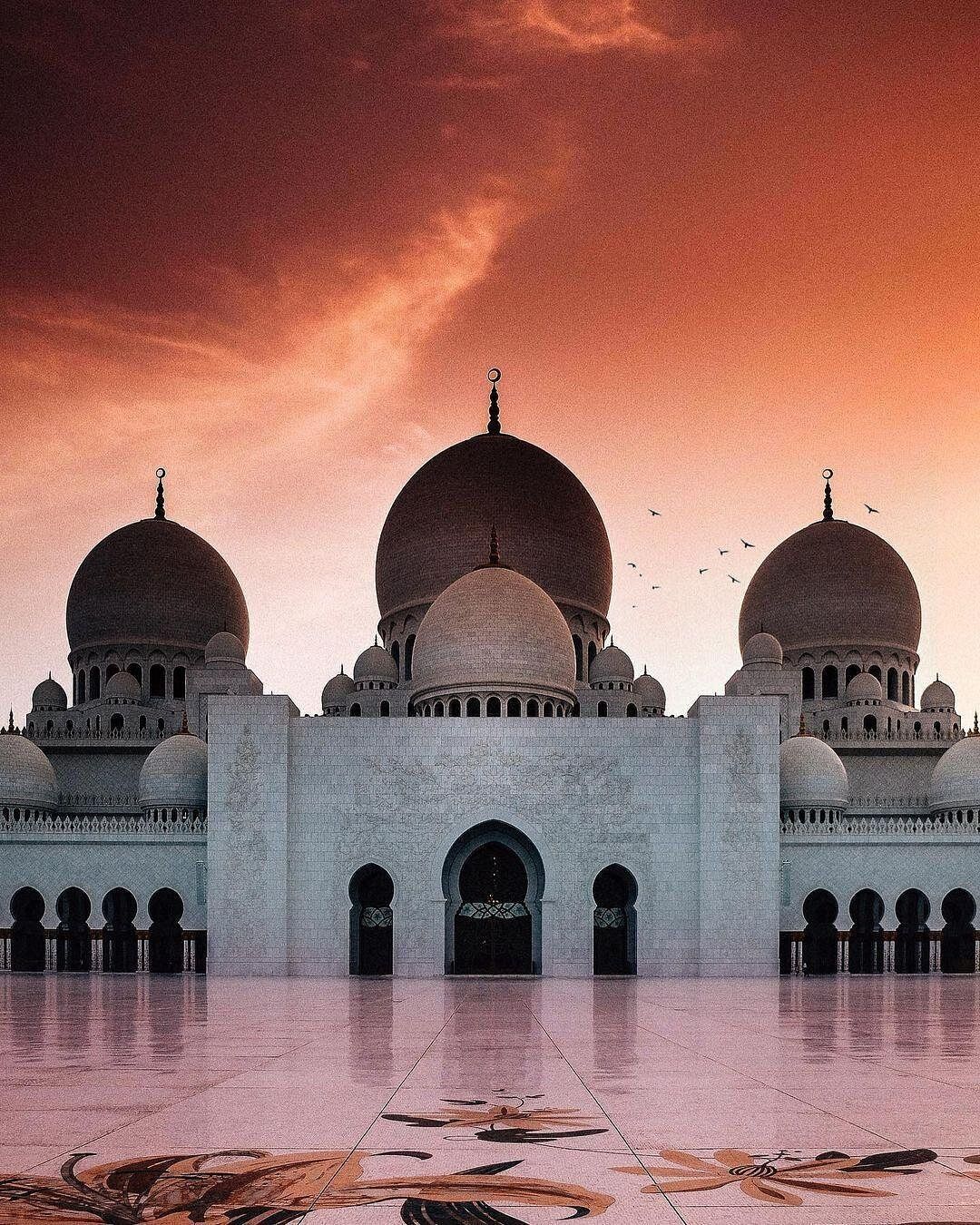 While Abu Dhabi is a Muslim-majority city, it's a multicultural metropolis that respects and accommodates various cultures and religions. This harmony is evident in its diverse culinary scene, cultural events, and community activities.
Can you visit during Ramadan?

Non-Muslims can indeed visit during Ramadan. Although public consumption of food and drink is prohibited during daylight hours, many hotels and restaurants provide dining facilities behind screens.
Don't all Abu Dhabi expats live luxurious lives?

Abu Dhabi's expat community is economically diverse. Not every expat lives a luxurious life—many work regular jobs, live in regular apartments, and lead lives similar to any global city.
Aren't there no taxes in the UAE?

While there is no personal income tax, a 5% VAT was introduced in the UAE in 2018. This VAT applies to most goods and services, with certain exceptions like basic food items and healthcare.
Don't women always have to cover their heads?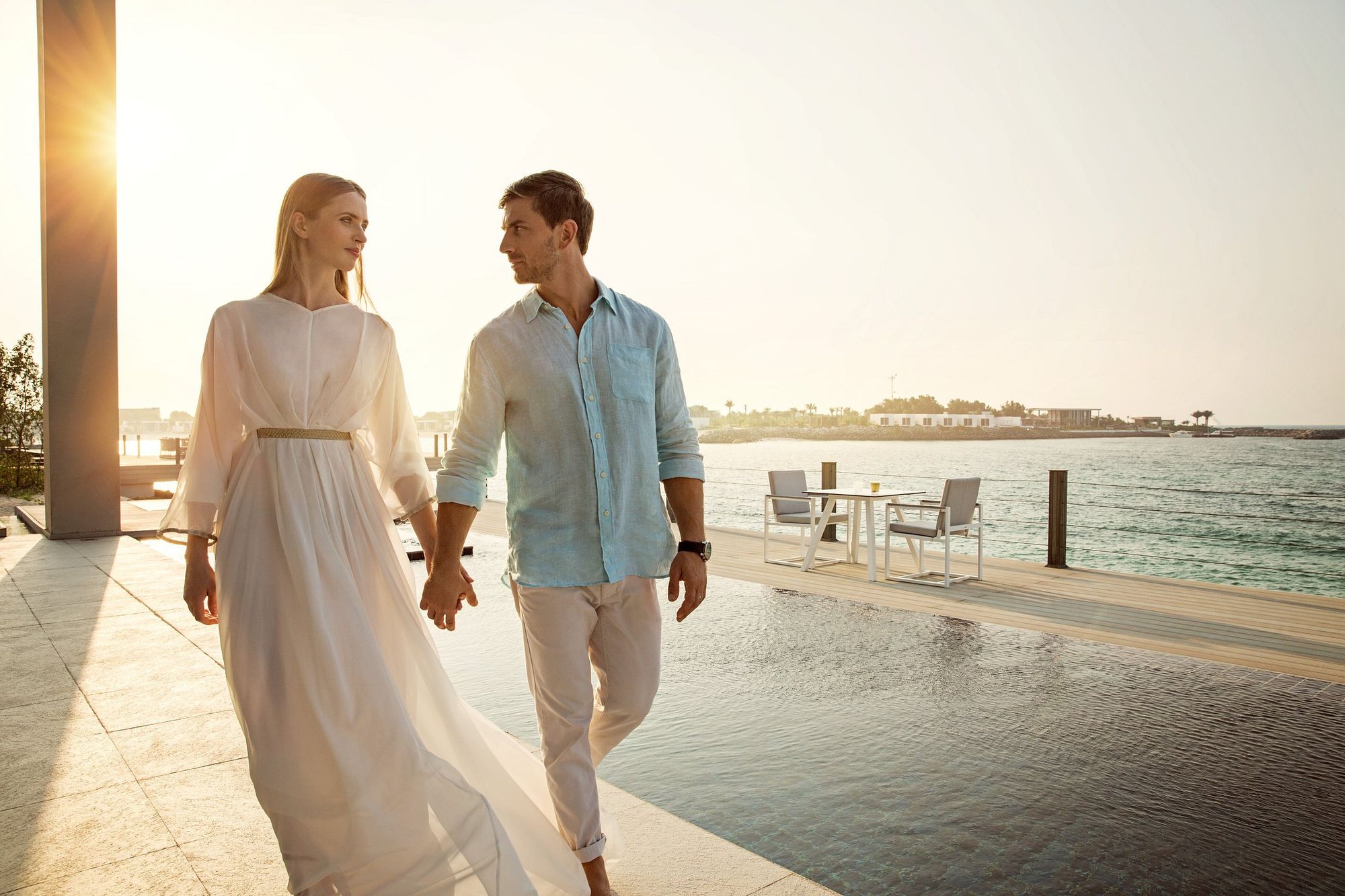 While modest attire is appreciated, women are not required to cover their heads. Just like anywhere, it is only required during visits to religious sites like mosques.
Isn't there no social life?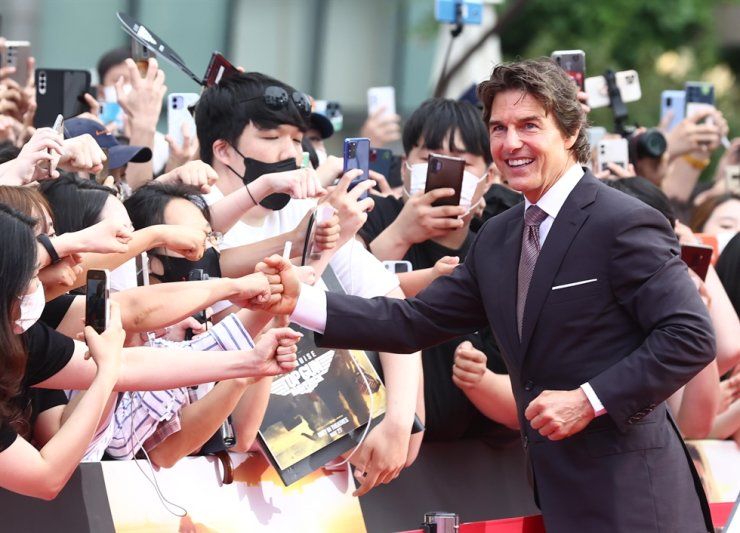 Tom Cruise at the Middle East premiere of his movie in Abu Dhabi
Contrary to popular belief, Abu Dhabi offers a vibrant nightlife with an array of bars, and live entertainment venues operating within its legal framework. Abu Dhabi hosts all year long festivals, gala dinners, and international events.
Isn't there no cultural life?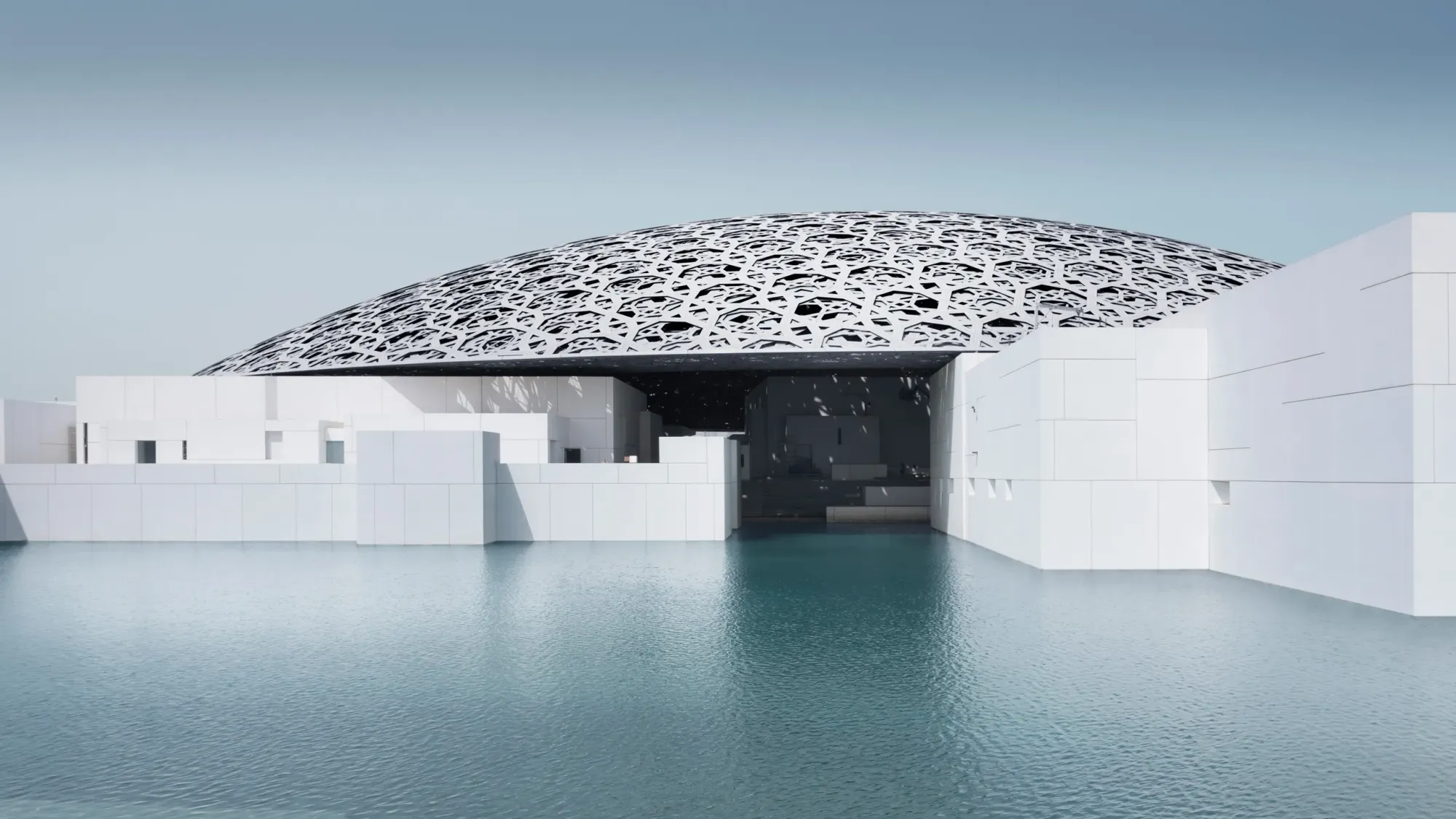 Abu Dhabi is a cultural hub, hosting institutions like the Louvre Abu Dhabi and the soon-to-be-completed Guggenheim Abu Dhabi. The city also organizes annual cultural and artistic events that celebrate global and regional creativity.
Isn't only Arabic cuisine available?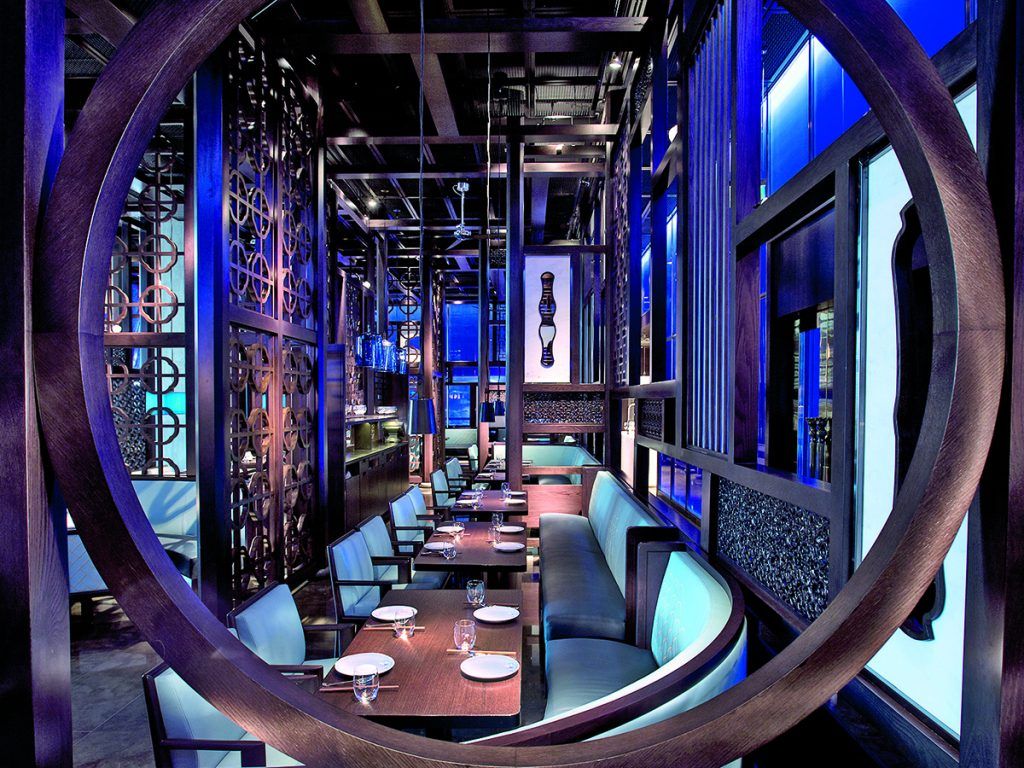 Hakkasan Abu Dhabi
Abu Dhabi's multicultural demographic has resulted in a diverse culinary scene. From local Emirati cuisine to international fare, the city offers a wide gastronomic spectrum to suit every palate.
In 2022, Abu Dhabi started hosting the Middle East and North Africa 50 Best Restaurant Awards, cleebrating the best restaurants in the region. It is also home to the Michelin Guide with several starred and awarded restaurants in Abu Dhabi, such as Hakkasan Abu Dhabi.
Conclusion

Abu Dhabi is a city where tradition meets innovation, and the misunderstood often melds with the surprising. As we've seen, many common beliefs about Abu Dhabi don't hold water when examined closely. Far from being just a wealthy, desert city, Abu Dhabi is a diverse, vibrant, and inclusive metropolis that invites exploration and understanding. Whether it's the rich cultural tapestry, the economic diversity, or the respectful coexistence of faiths and cultures, Abu Dhabi stands testament to a progressive vision rooted in tradition. So, the next time you think of Abu Dhabi, remember, it's a city full of surprises waiting to be discovered.