Tech Exhibition GITEX Dubai 2023: Why Attend GITEX Global?
In the fast-paced world of technology, staying ahead of the curve is essential for businesses and individuals alike. One event that promises to showcase the latest innovations, cutting-edge solutions, and groundbreaking ideas is the GITEX Dubai 2023 technology exhibition.
In this article, we will delve into what GITEX Global Dubai is all about and why attending this premier event is an absolute must for tech enthusiasts, entrepreneurs, and industry professionals.
For everything to know about GITEX 2023 Dubai and how to attend, check our comprehensive guide GITEX Global 2023: Everything You Need to Know about the Venue, Dates, Tickets, Exhibitors and Speakers, including the latest news about the event and access.
1. What is GITEX Dubai?
GITEX Dubai is an annual technology exhibition that takes place in the growing tech hub of Dubai, United Arab Emirates. It stands for Gulf Information Technology Exhibition and has been a significant fixture in the tech industry for over four decades.
The event offers a platform for global technology leaders, startups, and innovators to come together and explore the future of technology. With more than 170,000 visitors, the event has grown to become the leading undisputed tech event and exhibition for technological growth and innovation, where visionaries, tech pioneers, and industry leaders convene from all over the globe.
2. A Showcase of Emerging Technology
At GITEX Dubai 2023, visitors can expect to witness a jaw-dropping showcase of cutting-edge technology across various industries.
From artificial intelligence and augmented reality to cybersecurity and blockchain, the event covers an extensive range of technological advancements that have the potential to reshape the world.
These are presented across sections such as Global Devslam, Future Blockchain Summit, AI everything, Smart City, Future Urbanism, Gitex Impact and others.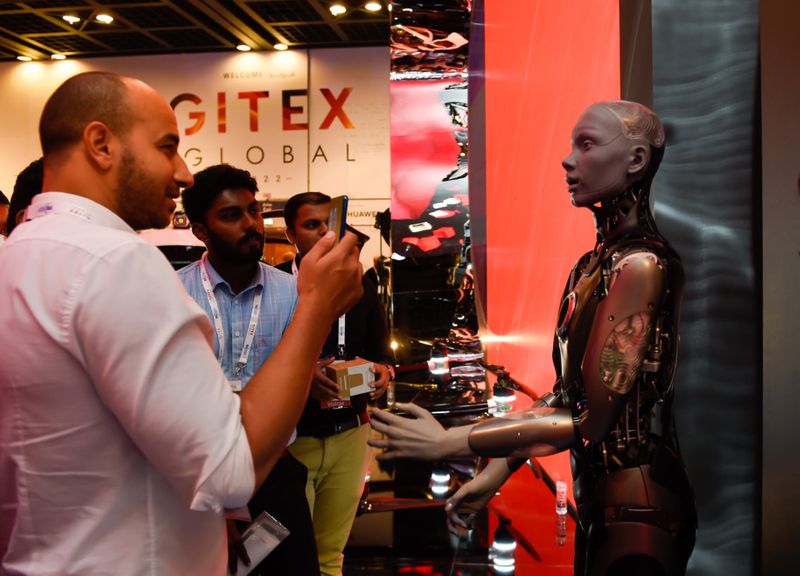 3. GITEX 2023 Networking Opportunities
One of the primary reasons to attend GITEX Dubai is the abundance of networking opportunities it provides. The event attracts a diverse and influential audience from all corners of the tech world. Whether you are an aspiring entrepreneur seeking investors or a seasoned professional looking to collaborate, GITEX Dubai offers the perfect platform to connect with like-minded individuals and industry experts.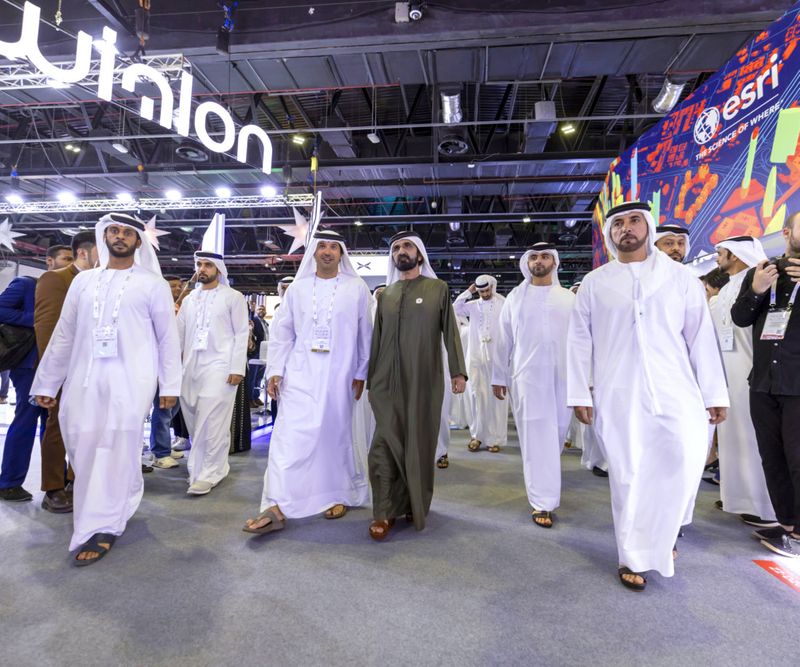 4. Knowledge Sharing through GITEX 2023 Conferences and Workshops
GITEX Dubai 2023 features an array of conferences and workshops hosted by industry leaders and visionaries. These sessions delve into the latest trends, challenges, and opportunities in the tech space. Attendees can gain valuable insights, learn from success stories, and stay updated with the rapidly evolving tech landscape.
5. Discover New Business Opportunities in the Middle East and Beyond
For businesses, GITEX Dubai presents an exceptional opportunity to showcase products and services to a global audience. With 170,000+ visitors, government entities from around the globe, 5,000+ exhibitors can secure partnerships, explore new markets, and expand their business horizons.
6. Unveiling of Innovative Global Startups at GITEX Expand North Star
Startups play a crucial role in driving innovation, and GITEX Dubai celebrates their contribution by providing a dedicated area for innovative startups to exhibit their ideas at Expand North Star event. This startup event has grown to become one of the world largest startup event, and offers a glimpse into the startup scene from around the globe, including the less visible African, Middle East and Asia startup scenes. It is finally an opportunity for investors and industry leaders to discover the next big thing.
7. Stay Ahead of the Competition
In today's hyper-competitive world, staying ahead of the competition is vital for businesses to thrive. By attending GITEX Dubai 2023, companies can keep themselves updated with the latest technological advancements and trends, allowing them to make informed decisions and gain a competitive edge.
8. Experience Live Demonstrations
GITEX Dubai is not just about talks and presentations; it is an immersive experience. Many exhibitors conduct live demonstrations of their products and solutions, providing attendees with a hands-on experience of cutting-edge technology.
9. Connect with Government Authorities
GITEX Dubai serves as a bridge between technology companies and government authorities. It offers an opportunity for companies to showcase solutions that can contribute to the growth and development of smart cities and various government initiatives.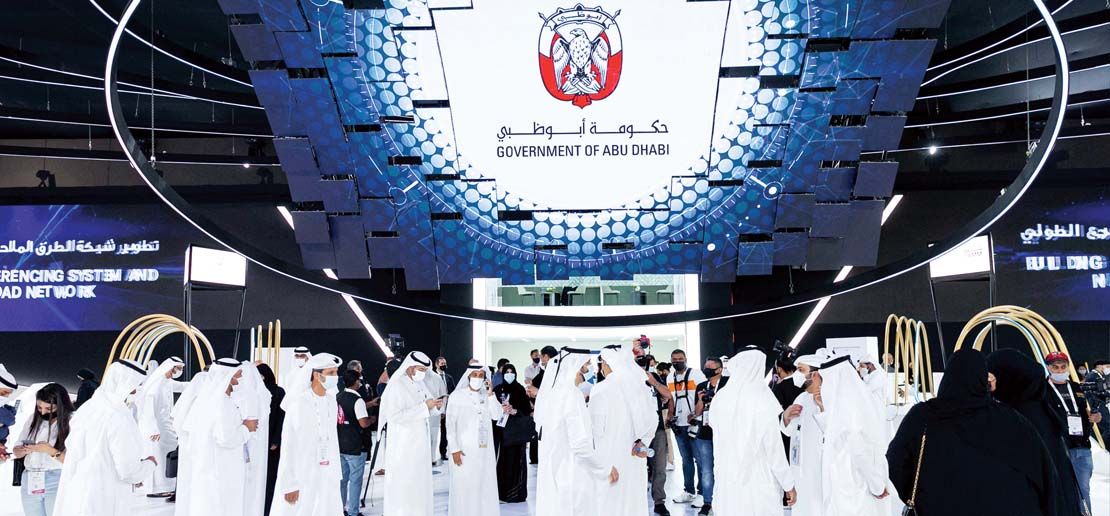 10. Exclusive Product Launches
Tech giants often choose GITEX Dubai as the venue for exclusive product launches. The event's global reach and media coverage make it an ideal platform to unveil groundbreaking products to a captivated audience.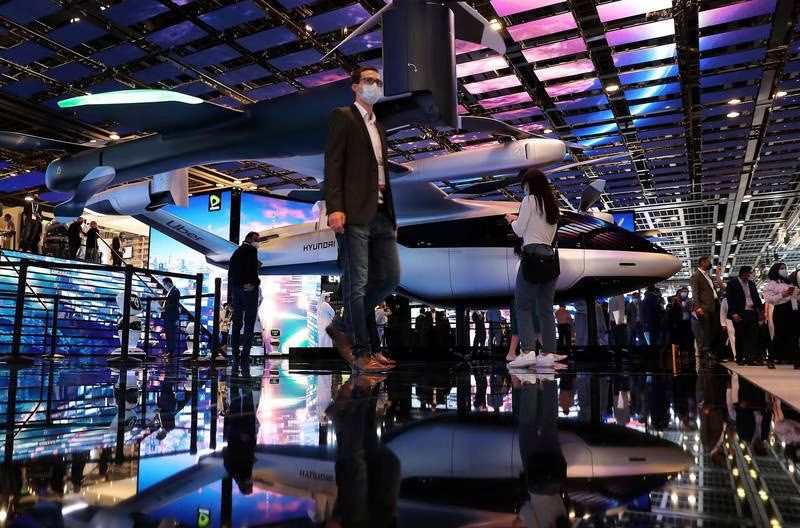 11. Meet Tech Celebrities
GITEX Dubai attracts every year more than 1,000 speakers from around the planet. It is the opportunity to meet tech celebrities, industry influencers, and thought leaders from around the world.
Attendees have the chance to meet inspiring minds, engage in discussions, and gain inspiration from Eugene Kaspersky, Andres de Leon, CEO of Hyperloop, or Alessandra Sala, the President of Women in AI. The comprehensive list of speakers at GITEX 2023 can be found here.
12. Participate in Hackathons and Competitions at GLOBAL DEVSLAM
For tech enthusiasts and developers, GITEX Dubai offers an exciting array of hackathons and competitions. Participants can showcase their skills at GLOBAL DEVSLAM event, work on real-world challenges, and win prizes and recognition.
13. Experience Dubai Beyond GITEX
Beyond the exhibition halls, attendees get to experience Dubai's culture, futuristic architecture, and great food. If you are visiting Dubai for the first time, take the opportunity to stay in over the weekend and enjoy the experience.
Conclusion
In conclusion, GITEX Dubai 2023 is much more than just a technology exhibition; it is an unparalleled opportunity for individuals and businesses to immerse themselves in the future of technology. From networking and knowledge sharing to experiencing cutting-edge innovations, GITEX Dubai offers a well-rounded experience that is bound to leave attendees inspired and motivated to be a part of the ever-evolving tech landscape.
FAQs
Q1: When and where will GITEX Dubai 2023 take place?
GITEX Dubai 2023 is scheduled to take place in Dubai, United Arab Emirates, on specific dates that will be announced closer to the event. For everything to know about GITEX 2023 Dubai and how to attend, check GITEX Global 2023: Everything You Need to Know about the Venue, Dates, Tickets, Exhibitors and Speakers.
Q2: Is GITEX Dubai open to the general public?
No, GITEX Dubai is a trade-only event, which means it is open to professionals, industry members, and invited guests only.
Q3: How can I register for GITEX Dubai 2023?
Registration details for GITEX Dubai 2023 will be available on the official website closer to the event date.
Q4: Can startups exhibit at GITEX Dubai?
Yes, startups have a dedicated zone at GITEX Dubai at the colocated EXPAND NORTH STAR Dubai event, where they can showcase their innovations and ideas.
Q5: Is there any app for GITEX Dubai 2023 to plan my visit efficiently?
Yes, an official event app will likely be available to help attendees plan their visit, navigate the exhibition, and stay updated with schedules and announcements.