Dubai Guide for Executives
Is Dubai a country? Is Dubai in UAE?
In the heart of the Middle East, the city of Dubai has become a beacon of ambition and vision. Dubai, the largest city in the United Arab Emirates (UAE), has rapidly evolved into a global epicenter for commerce and innovation.
Dubai is in West Asia, and ideally located between Africa, Europe, the Indian subcontinent and Asia, with a third of the world's population within a 4-hour flight radius, establishing it as a global hub.
This bustling metropolis is a testament to human will, transforming itself from old Dubai, a quiet fishing village, into a stunning metropolis of gleaming skyscrapers, in less than fifty years after it took independence in 1971 from Great Britain. Today, it's a playground for the ambitious, where dreams turn into realities, and success stories are written every day.
The allure of Dubai extends beyond its sandy beaches and glittering skyline; it lies in the heart of its thriving economy, robust infrastructure, and cosmopolitan culture. For business tourists from the United States and Europe, Dubai presents an unparalleled opportunity to tap into new markets, forge global partnerships, and build immense wealth.
From the shimmering heights of the Burj Khalifa to its historical bazaars, Dubai is the embodiment of the modern-day Arabian world. Connecting the city to the world, the Dubai airport is one of the busiest airport of the planet, with multiple daily connections from North America or Asia to the Arabian Gulf.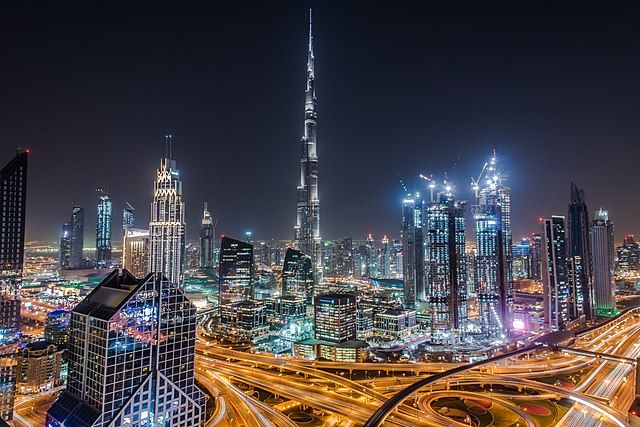 Dubai's reputation is not just built on its modern skyscrapers and ambitious mega-projects, but also on its rich history and its vision for the future. The city boasts of an intriguing contrast between old and new, tradition and innovation, east and west.
Renowned landmarks like the Burj Khalifa, currently the world's tallest building standing at a height of 828 meters, and the sail-shaped Burj Al Arab, the world's first 'seven-star' hotel, the Dubai World Trade Centre, its exhibition center, are emblematic of Dubai's boundless ambition and list among the best places to see around the world for many tourists.
The Palm Jumeirah, a man-made island cluster shaped like a palm tree, exemplifies the city's audacious feats of engineering. These structures have come to symbolize Dubai's place as a city that dares to think beyond the imaginable.
On the cultural front, Dubai hosts a wide array of events such as the Dubai Shopping Festival, Dubai Comedy Festival, the Dubai World Cup and Art Dubai, showcasing its diverse and vibrant cultural scene. In fact, the city's cultural strategy aims to strengthen Dubai's status as a global cultural hub by 2025.
Is Dubai a Country or a City?

In a strategic sense, a Dubai map shows it is exceptionally well-placed. Located on the southeast coast of the Persian Gulf, Dubai is one of seven emirates forming the United Arab Emirates. The city's geographical position, between Europe and Asia, is a major contributing factor to its prominence in international business and tourism, beyond the Arabian peninsula.
With approximately 4,114 square kilometers of area, Dubai is the second largest emirate by territorial size after Abu Dhabi, the capital of UAE, but the largest in terms of population.
Dubai's coastline, extending over 72 kilometers, features beautiful, pristine beaches that are a major draw for tourists. Its coastal location also facilitates its thriving maritime activities, with the Jebel Ali port being the world's 9th busiest port, playing a significant role in global trade.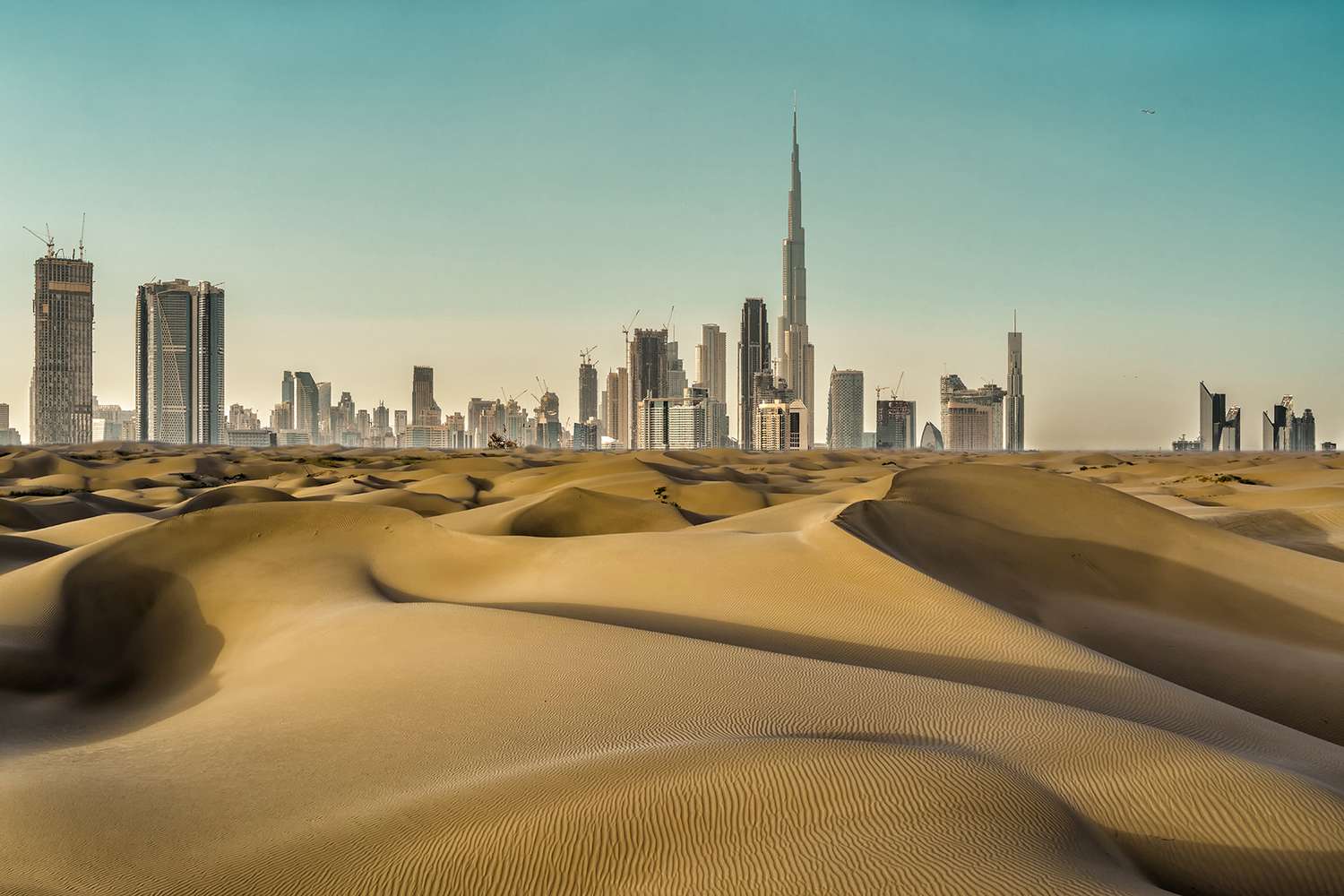 Dubai's unique topography further includes the Al Hajar Mountains to the east, and an expansive stretch of desert, home to indigenous flora and fauna, at its southern region.
This exceptional location not only gifts Dubai with a distinctive natural beauty but also positions it as an accessible hub for international interactions, whether they're for business or leisure.
The Melting Pot: Dubai's Diverse Demography
While Dubai is an Arab city in the heart of the Middle East, its demographic composition tells an exciting story of multiculturalism and diversity. According to the Dubai Statistics Centre, the Emirate's population crossed 3.3 million by the end of 2020. The international allure of Dubai has resulted in a society where Emiratis form a minority. Approximately 11.5% of the residents are Emiratis, and the rest of the population comprises expatriates hailing from 180+ different nationalities, highlighting its cosmopolitan nature.
A significant number of residents are from South Asian countries - Indians form the largest group, followed by Pakistanis and Bangladeshis. There's also a sizeable community of Filipinos. Western expats, including British, American, and Australian citizens, contribute to the multicultural mosaic, attracted by Dubai's tax-free salaries, safe environment, and high standard of living.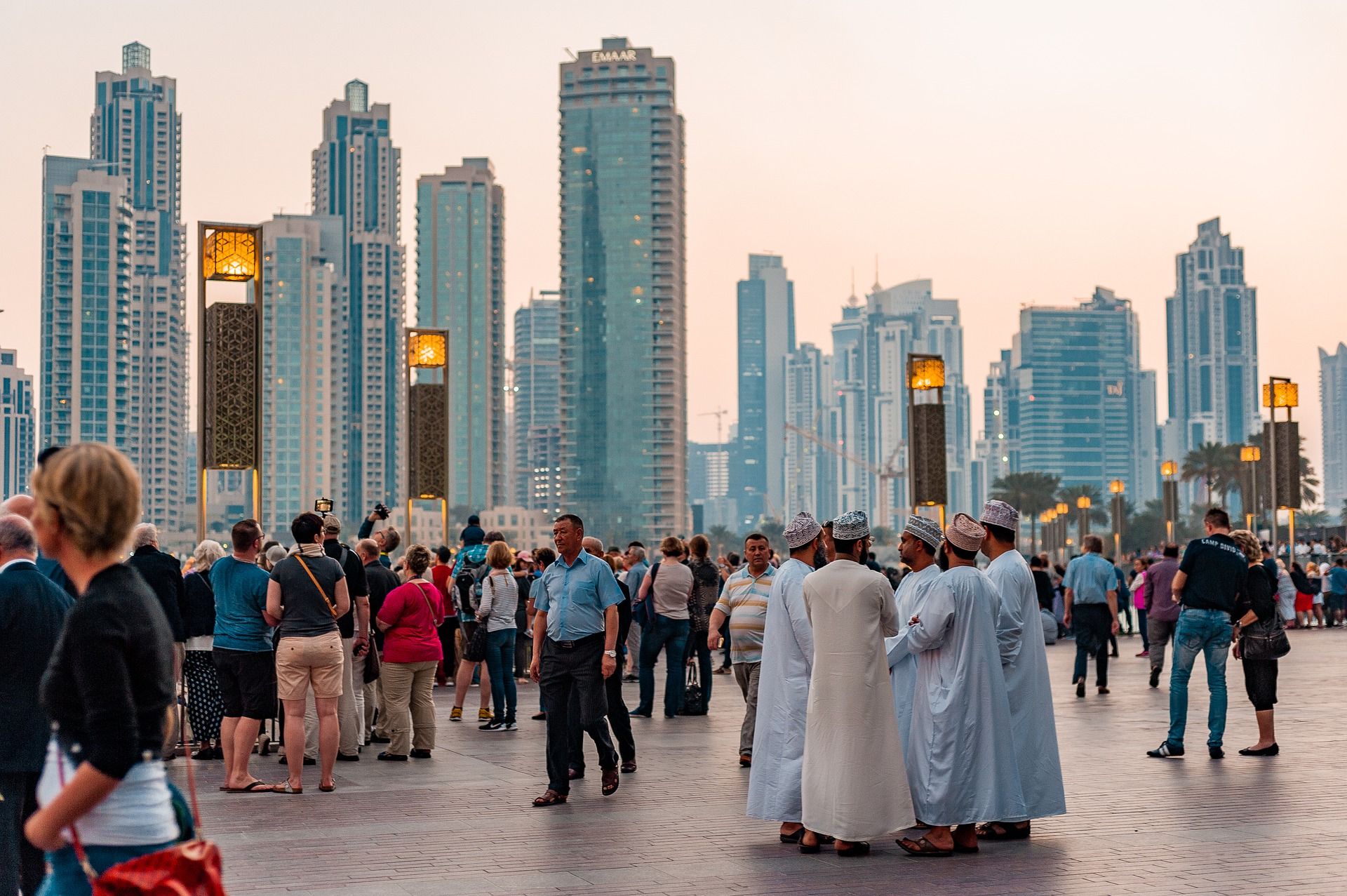 Dubai is a city where you'll hear Arabic, English, Hindi, Urdu, Tagalog, and a multitude of other languages on the streets, with English being widely spoken and understood, facilitating smooth interactions and transactions. This unique demographic landscape has resulted in a vibrant mix of cultures, traditions, and cuisines, offering a unique international living experience.
Economy of Dubai: From Pearls to Prosperity
Dubai's economy has shown remarkable transformation and resilience over the years. Traditionally, Dubai's economy was built on trade, pearls, and fishing. However, the discovery of oil in 1966 led to an economic boom, transforming the city rapidly. Although oil played a significant role in its early development, Dubai's economy today is impressively diversified, ensuring it's not overly dependent on oil revenues - in fact, oil accounts for less than 1% of Dubai's GDP.
The Dubai government's proactive strategies have shifted the city's economic focus towards more sustainable sectors. According to a report from the Dubai Chamber of Commerce and Industry, the Emirate's GDP reached $105 billion in 2020. The non-oil foreign trade sector contributed to 65.8% of it, indicating a strong economy despite global economic slowdowns.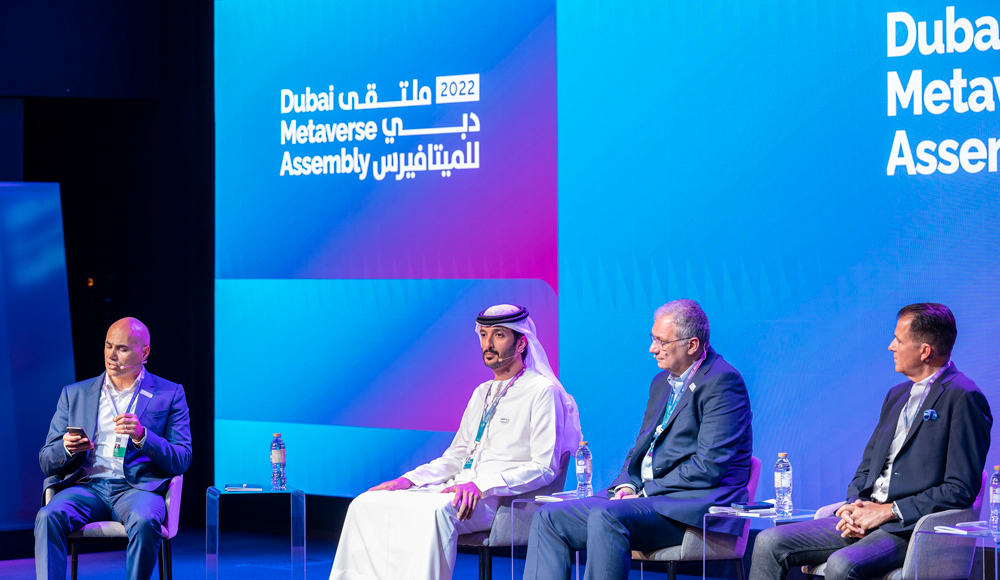 Real Estate & Construction, Trade, Transport & Storage, and Financial & Insurance Activities are the leading sectors contributing to Dubai's GDP. The construction industry, driven by ambitious infrastructure projects, accounts for approximately 6.4% of Dubai's GDP.
Dubai has also positioned itself as a global hub for finance, logistics, and tourism. The Dubai World Trade Centre attracts hundreds of companies, millions of international visitors and drives the market entry of companies around the world to Dubai. It is home to the Dubai International Financial Centre (DIFC), the leading financial hub in the Middle East, Africa, and South Asia region. Similarly, the Jebel Ali Free Zone (JAFZA) has become an epicenter of trading activities.
Tourism, another significant pillar of Dubai's economy, attracted 16.73 million overnight visitors in 2019, according to data from the Department of Tourism and Commerce Marketing (Dubai Tourism). With attractions like Burj Khalifa, Dubai Mall, and a range of cultural and adventure experiences, Dubai has carved a niche for itself in the global tourism landscape.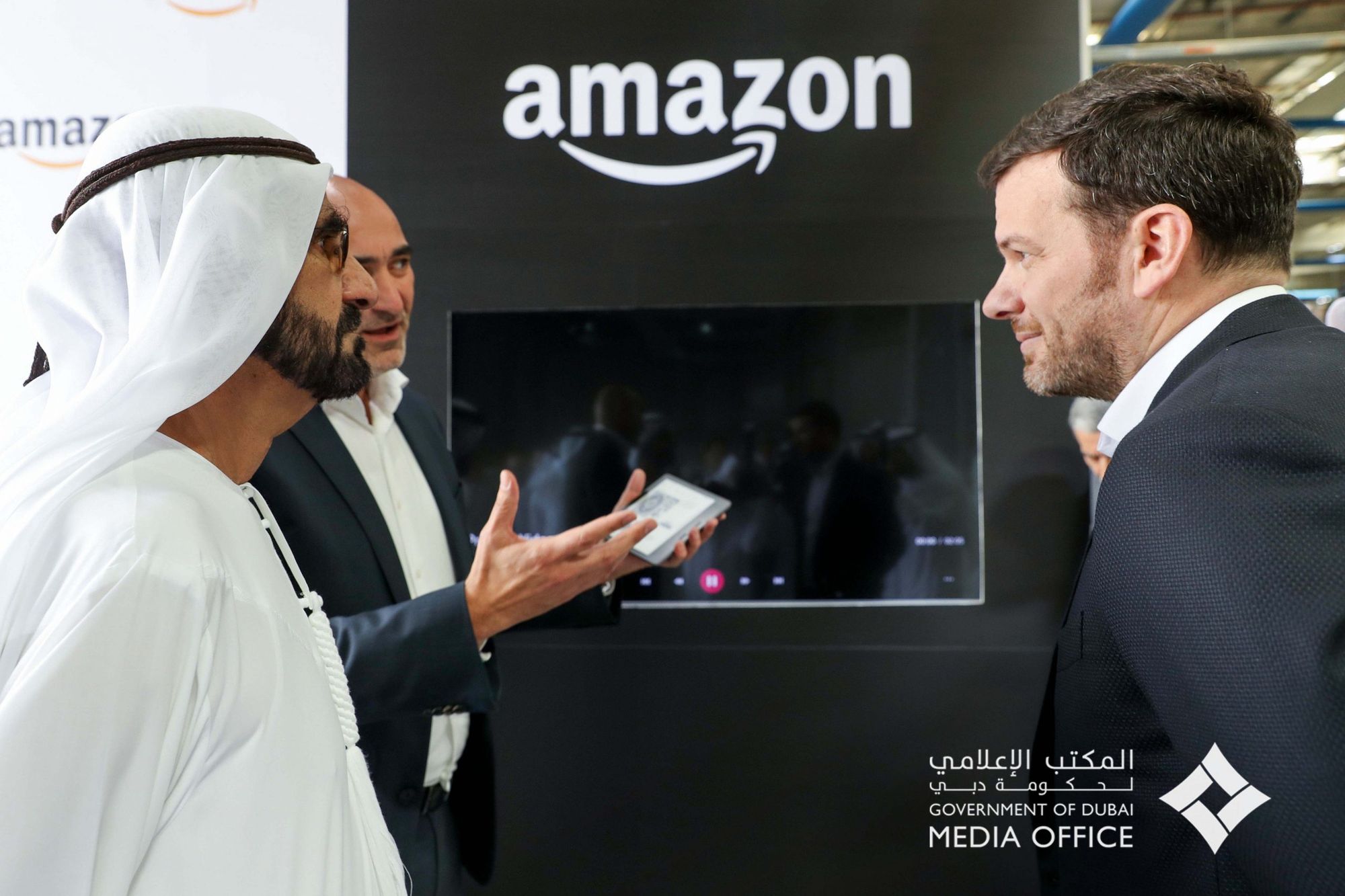 Dubai has also recognized the importance of technology and innovation for future economic growth, investing in sectors like eCommerce, FinTech, and renewable energy. The Smart Dubai initiative, aimed at transforming Dubai into the world's smartest and happiest city, is a testament to this vision.
An Oasis in the Desert: Dubai Weather
Dubai has a tropical desert climate, with two primary seasons – a hot summer and a mild winter. The city is known for its high temperatures, particularly during the summer months (April to September), when the mercury often climbs above 40°C (104°F). High humidity levels during this period add to the intense heat, especially in coastal areas.
The winter months (October to March), on the other hand, offer more comfortable temperatures, ranging from 20°C to 30°C (68°F to 86°F). This is also when the city receives its scant annual rainfall, mainly in February and March. On average, according to the UAE's National Center of Meteorology, Dubai gets about 100mm of rain per year.
Despite the summer heat, weather in Dubai is made livable thanks to an infrastructure designed for such a climate. Everywhere you go, from shopping malls to taxis, there's air conditioning, offering a respite from the heat. It's also worth noting that many outdoor activities, such as desert safaris, are organized in the early morning or late evening when the sun's intensity is lower.
The Global Crossroads: Who Travels to Dubai?
Dubai is one of the most visited cities in the world, appealing to a broad spectrum of travelers - from business executives to vacationers, and everything in between. In 2019, before the pandemic, the city welcomed a record 16.73 million tourists, according to the Department of Tourism and Commerce Marketing in Dubai. By nationality, the top five tourism source markets were India, Saudi Arabia, United Kingdom, Oman, and China.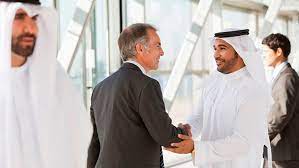 Business travelers constitute a significant portion of the visitor base, drawn to the city for trade shows, conferences, and corporate meetings. Dubai is a host to many world-class events like the GITEX Global, the Arab Health Conference, and hosted the Expo 2020. The Dubai World Trade Centre is the largest and most popular venues for such events in the Middle East.
On the leisure front, Dubai is a favorite among families, couples, and solo travelers, offering a range of attractions and experiences for all age groups and interests. It was named safest city in the world for female solo travelers. It's also a popular destination for shopping enthusiasts, thanks to its extravagant malls and traditional souks. The Dubai Shopping Festival, held annually, attracts tourists from all corners of the globe.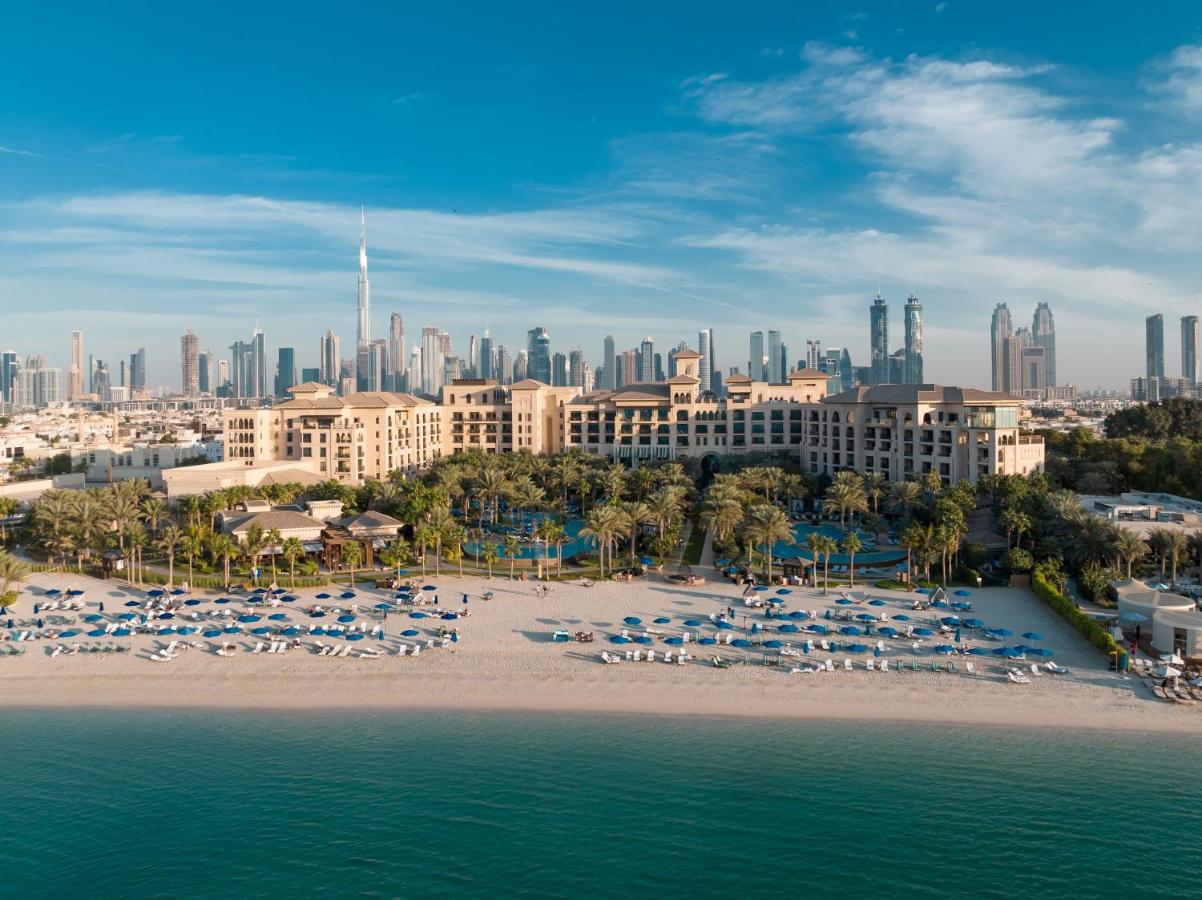 In terms of accommodation, Dubai caters to all types of travelers. From luxurious resorts like the Burj Al Arab to more budget-friendly hotels, there's something for everyone. With initiatives like Visit Dubai, the city continues to enhance its appeal to international tourists, aiming to attract 20 million visitors annually by 2025.
Dubai for Business Travelers: A Global Hub
Dubai is a powerful magnet for business travelers from around the world. A study by the International Congress and Convention Association (ICCA) ranked Dubai as the number one destination globally for association meetings in 2021. According to the ICCA, the emirate is ranked as number one in 2021 for both the number of meetings organised by international associations and for participants at these events. The city's strategic location, between the Eastern and Western worlds, is a major advantage, making it a globally interconnected city.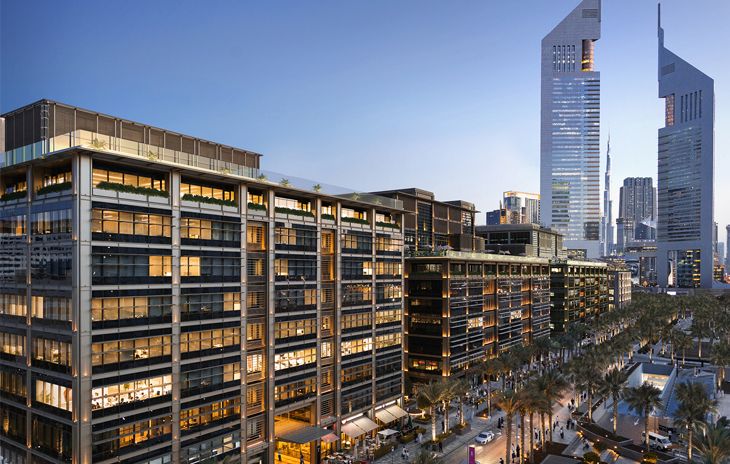 Dubai's business ecosystem is vibrant and supportive, boasting a wide range of state-of-the-art conference facilities and business hotels. Notably, the Dubai World Trade Centre (DWTC) contributes over $3.5 billion to Dubai's economy, according to the DWTC's annual report.
The city is also a gateway to burgeoning markets in the Middle East, Africa, and South Asia – regions collectively home to over 3 billion people. Many corporations have regional headquarters in Dubai, drawn by its liberal business policies, advanced infrastructure, and high living standards. The World Bank's 'Doing Business 2020' report ranked the UAE 16th out of 190 countries in ease of doing business.
For after-work hours, there are plenty of high-end restaurants that cater to the international crowd. Golf lovers have a choice of world-class courses, including the Emirates Golf Club, home of the annual Dubai Desert Classic tournament. The vibrant nightlife and multitude of leisure activities make Dubai a city where business and leisure seamlessly blend.
Dubai for Leisure Travelers: Something for Everyone
Dubai is as well a dream destination for leisure tourists, offering an impressive array of attractions and activities. Dubai has been crowned the No. 1 global destination in the Tripadvisor Travelers' Choice Awards for a second successive year, consolidating its position as the world's favorite tourist destination.
Dubai's skyline, dominated by towering structures like the Burj Khalifa, the world's tallest building, and the Burj Al Arab, often described as the world's only seven-star hotel, is a sight to behold. A trip to the observation deck on the 148th floor of the Burj Khalifa provides breathtaking panoramic views of the city.
The city is also famous for its shopping experiences. The Dubai Mall, the largest mall in the world by total area, houses over 1,200 stores, an aquarium, a full-size ice rink, and a 22-screen cinema. Meanwhile, the city's traditional markets, or 'souks,' offer a variety of goods, including gold, spices, textiles, and perfumes.
But Dubai is not all about modernity and opulence. The historic district of Al Fahidi, with its narrow winding lanes, offers a glimpse into the city's past. The Dubai Museum, located in the 200-year-old Al Fahidi Fort, provides fascinating insights into Dubai transformation from a small Bedouin village to a global metropolis.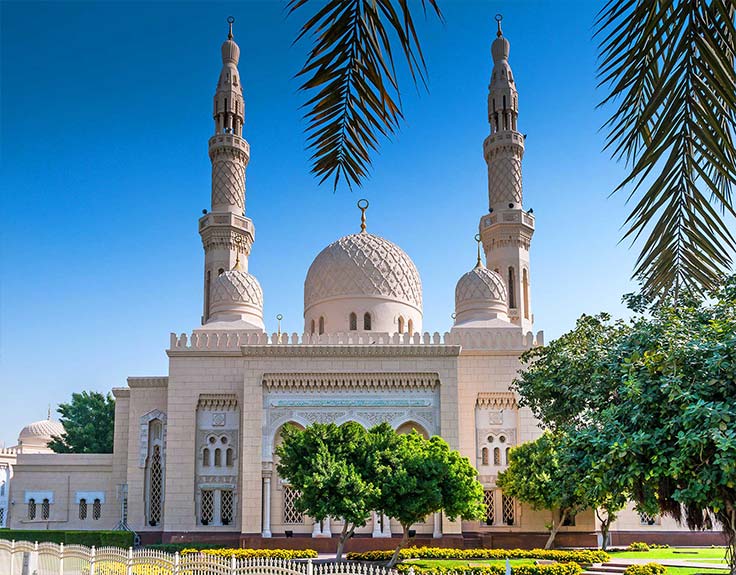 For adventure seekers, the vast Arabian Desert offers activities such as dune bashing, sandboarding, and camel riding. And let's not forget about the city's pristine beaches, perfect for sunbathing, swimming, and water sports.
Whether you're a foodie, a shopaholic, a history buff, an adventurer, or just someone looking to relax, Dubai has something for you. It truly is a city of endless possibilities.
Journey to Dubai: Flights and Visa Requirements
Getting to Dubai is incredibly convenient due to its strategic geographical position, excellent airline connectivity, and progressive visa policies. Dubai International Airport (DXB), ranked the busiest airport for international passenger traffic by Airports Council International (ACI), served over 86.4 million passengers in 2019. The airport is the hub for Emirates Airline, which operates flights to over 150 destinations in 80 countries, including major business hubs such as New York, London, Shanghai, and Sydney.
For those concerned about visa requirements, the UAE's government has implemented several initiatives to simplify the process. Visitors from many countries, including the US, UK, Australia, Canada, and most EU nations, get a visa on arrival, valid for 30 or 90 days, depending on the nationality. For other nationalities, a visit visa can be obtained beforehand. In a move to boost tourism, the UAE also introduced a new 5-year multiple-entry tourist visa in 2020.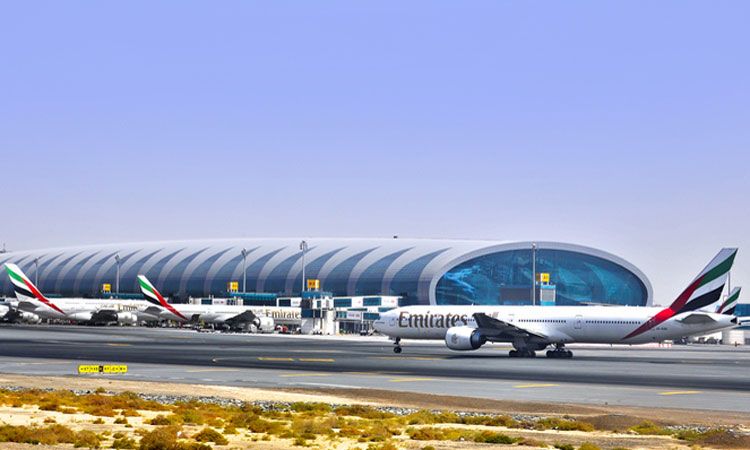 Transit passengers are also catered for. Since 2018, transit passengers are exempt from all entry fees for the first 48 hours. A transit visa can be extended for up to 96 hours for a fee of 50 Dirhams (approximately $14).
Furthermore, to reduce paperwork and streamline the visa process, the UAE government launched the 'Smart Services' system, allowing visas to be applied for, processed, and issued electronically.
Dubai's geographical location, outstanding air connectivity, and accommodating visa policies all contribute to its status as a leading global destination for business and leisure travelers alike.
Navigating the City: Dubai on the Map
Dubai, the jewel of the Middle East, is located on the eastern coast of the Arabian Peninsula. It is nestled between Abu Dhabi, the capital of the UAE, to the southwest, and Sharjah to the northeast. To the east lies the Sultanate of Oman, while to the west and north is the Persian Gulf.
The city, spread across 4,114 square kilometers, is divided by the Creek (Khor Dubai), a natural sea-water inlet. On the northern side is Deira, a commercial-center with its traditional souks, and to the south, Bur Dubai, which houses historical sites like the Dubai Museum and the Al Fahidi district. Bridging the divide between old and new Dubai is the visually striking Dubai Water Canal.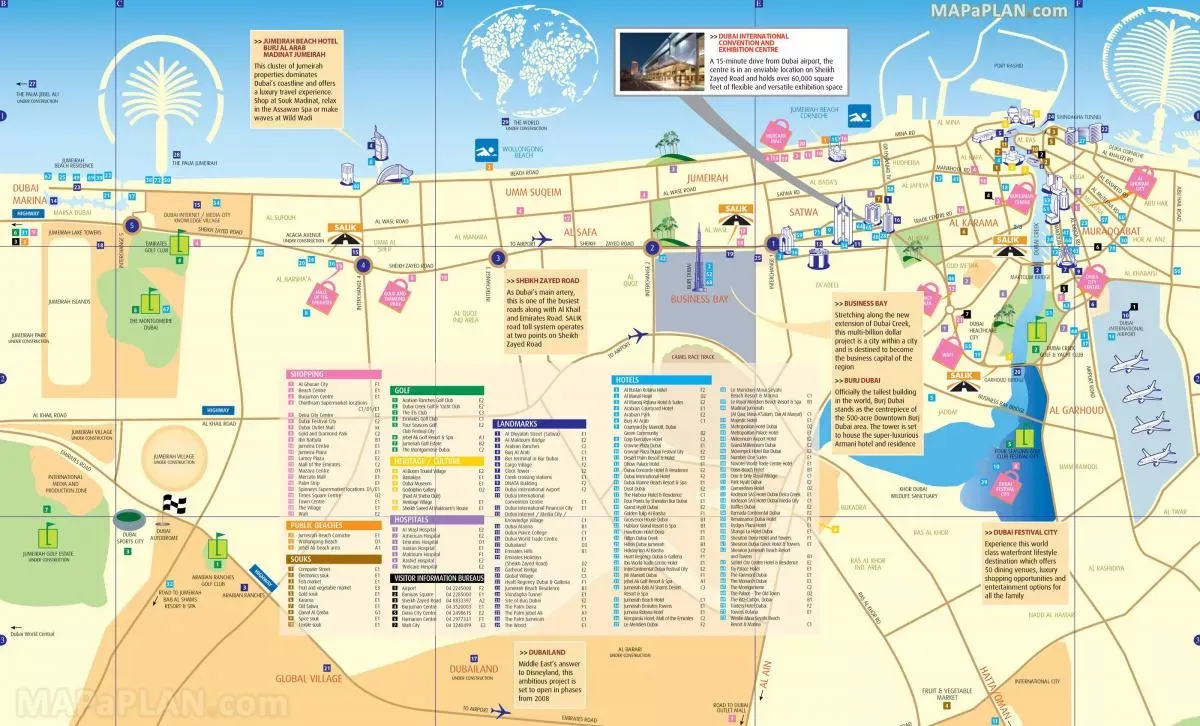 New Dubai, located to the south-west of the city, is home to iconic landmarks like the Palm Jumeirah, the Dubai Marina, and the Burj Khalifa. Jumeirah, a coastal residential area, boasts stunning beaches and high-end resorts.
Understanding the city's layout is crucial to getting around, whether you're here for business or leisure. The city boasts an efficient public transport system that includes the Dubai Metro, trams, buses, and traditional abra boats. Taxis are also readily available, and ride-sharing services like Uber and Careem operate throughout the city.
With its strategic location and advanced infrastructure, Dubai stands prominently on the global map, both literally and figuratively. Its transformation from a small desert settlement to a bustling global city is a testament to the vision of its rulers and the resilience of its people.

Currency in Dubai:
An essential element to consider for your trip to Dubai is the local currency. The United Arab Emirates Dirham (AED), symbolized as "Dhs" locally or "AED" internationally, is the official currency of Dubai. The dirham has been pegged to the U.S. dollar since 1997, offering a stable exchange rate (approximately 3.67 AED to $1), which facilitates ease of business and trade.
Coins come in 25 fils, 50 fils, and 1 Dirham, while notes range from 5 Dirhams to 1000 Dirhams. Credit and debit cards are also widely accepted across the city, making transactions smooth and straightforward. However, carrying a few dirhams could prove useful in less cosmopolitan areas or for small expenses like tips or fares.
Flag of Dubai: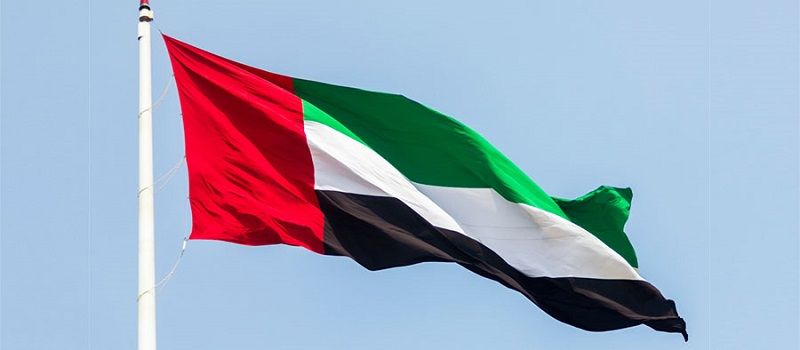 While Dubai, as the second-largest city in the UAE, does not have a flag of its own, it proudly flies the flag of the United Arab Emirates. The UAE flag symbolizes Arabian unity. Its colors of red, green, white, and black denote bravery, prosperity, peace, and strength, respectively.
The UAE became independent from British control on December 2, 1971, a day that is now commemorated annually as UAE National Day. During this day, you'll witness a display of national pride, with flags raised across the city and a series of vibrant celebrations that illuminate Dubai's rich cultural heritage and national unity.
The emirate of Dubai is ruled by Sheikh Mohammed Bin Rashed Al Maktoum, who also acts as Prime Minister of the United Arab Emirates. The President of the UAE federation is Sheikh Mohammed Bin Zayed, as well ruler of Abu Dhabi.
Language in Dubai:
Dubai, like the rest of the UAE, has Arabic as its official language. Arabic's rich linguistic history is deeply woven into the city's cultural fabric.
However, due to Dubai's diverse expatriate population and its standing as a global business hub, English has become a lingua franca and is widely spoken and understood. Signage, menus, and other forms of communication are typically in both Arabic and English.
This linguistic versatility is just one of many testaments to Dubai's international appeal and accessibility. So, whether you're closing a business deal or exploring the city's vibrant souks, rest assured, you'll find no language barriers here.
Dubai: A Global Melting Pot Beckons
To the question "Is Dubai a Country", we answer that Dubai is more than just a city; it's a phenomenon that seamlessly blends ancient traditions with futuristic ambitions. Whether you're a business executive closing million-dollar deals, a leisure traveler seeking unique cultural experiences, or an adventurer chasing adrenaline rushes, Dubai has something for everyone.
At its heart, Dubai is a city of contrasts. Here, towering skyscrapers coexist with traditional souks, and sun-kissed beaches merge with vast desert landscapes. It's a place where over 200 nationalities live and work together, contributing to a vibrant and diverse cultural tapestry that is unlike any other.
A journey to Dubai is not just about reaching a destination, but about experiencing an ever-evolving story - a story of ambition, perseverance, innovation, and hospitality that echoes in its bustling streets, flows through its stunning architecture, and lives in the hearts of its people.
So, whether you're planning a business trip or dreaming up your next holiday, consider Dubai. With its strategic location, robust economy, diverse population, sunny weather, increasing tourist footfall, and multitude of experiences for both business and leisure visitors, this city has established itself on the world map.
Come, witness, and be a part of the Dubai phenomenon. The city's remarkable journey from a humble pearl-diving village to a global powerhouse is a testament to human achievement and resilience. In Dubai, the future is now, and it's waiting for you to explore.