Dubai Michelin Guide Restaurants: My Top Choice for Business Tourists

When visiting Dubai for a business trip or attending an event at the Dubai World Trade Centre, your experience will not be complete without indulging in its gastronomic scene. Dubai, as one of the world's premier culinary destinations, is home to a multitude of Michelin-starred restaurants that cater to diverse culinary preferences.
From Michelin's second Dubai guide edition in 2023, I've handpicked the top Michelin Guide restaurants you should consider visiting during your stay. Whether you're a first-time visitor or a regular business traveller, these top-rated establishments are sure to impress.
Dubai has long been a melting pot of diverse cultures, and its food scene is a reflection of this vibrant diversity. In the culinary world, there are few honours as prestigious as the renowned Michelin Star. This award signifies the apex of culinary innovation and creativity, a beacon for chefs and restaurateurs worldwide. For many, it represents the pinnacle of professional achievement and embodies the relentless pursuit of perfection.
The Michelin Guide Dubai
The selection process is meticulous and rigorous, considering various elements like the chef's distinct personality reflected in their creations, the restaurant's consistency over time, the harmonious amalgamation of flavours, and the quality of ingredients used in each dish. Dubai's culinary scene is continuously evolving, transcending traditional boundaries to offer a broad palette of global flavours and styles.
The prestigious Michelin Guides are the definitive resource for the highest quality dining experiences worldwide. They award up to three Michelin stars to the finest restaurants, based on a strict set of criteria that includes quality of ingredients, culinary technique mastery, chef's personality reflected in the dishes, consistency, and value for money. Here we delve into Dubai's culinary stars, showcasing top-notch establishments from Dubai's second Michelin Guide edition.
In 2023, Dubai's culinary landscape has once again proven its gastronomic prowess with Michelin Star recognitions. The anonymous Michelin inspectors, after an intricate gastronomic journey across 23 different culinary styles, visiting 90 unique restaurants, have awarded three new restaurants with the coveted One Michelin Star. This distinction is an indication of culinary excellence, making them worth a special visit.
First, let's look at the two Michelin Star restaurants in Dubai, recognized for offering food worth taking a detour for: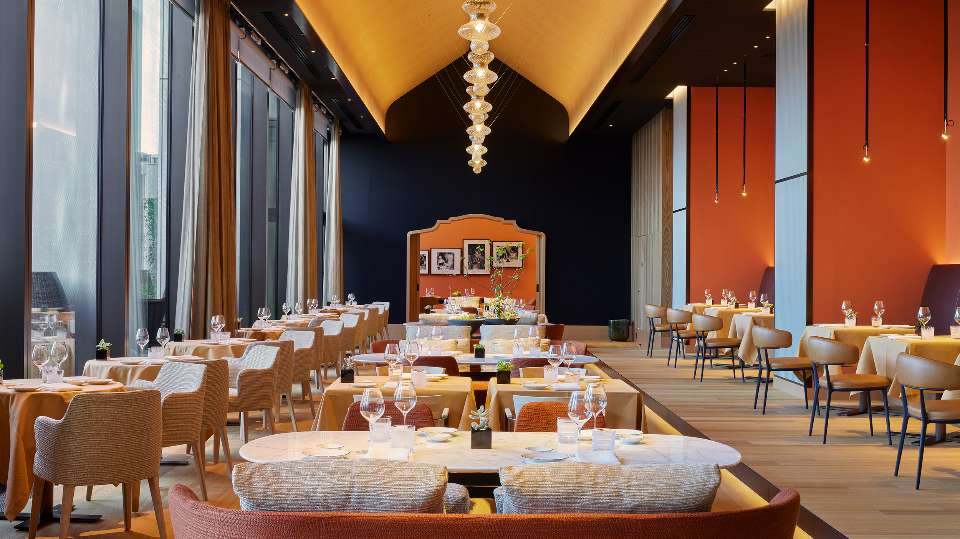 Il Ristorante - Niko Romito:
Set in the Bvlgari Resort Dubai, this fine-dining Italian restaurant mirrors the elegance of the renowned Bvlgari Hotel Milano. Its awe-inspiring Arabian Gulf views and the meticulously curated menu by Michelin-starred Italian chef, Niko Romito, promise an unparalleled dining experience.
Stay by Yannick Alleno:
This establishment offers a blend of stylish interiors, an elegantly understated ambience, and exceptional flavour fusions, thanks to menus curated by renowned chef Yannick Alleno himself.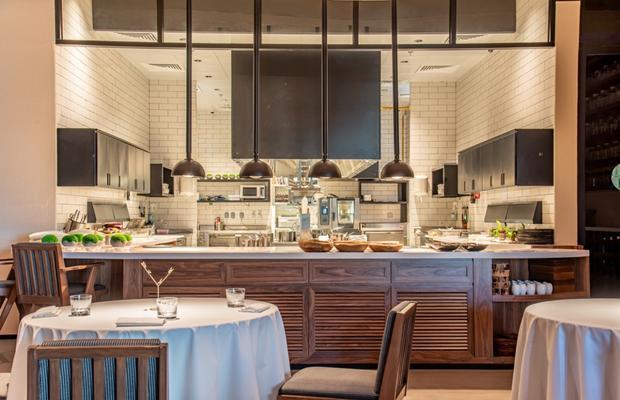 Tresind Studio:
Famed for its immersive degustation menu, Tresind Studio offers a unique dining experience designed by the talented Chef Himanshu Saini, who incorporates locally-sourced ingredients into innovative dishes that redefine perceptions about Indian cuisine.
Among the one Michelin Star restaurants in Dubai offering a unique culinary experience: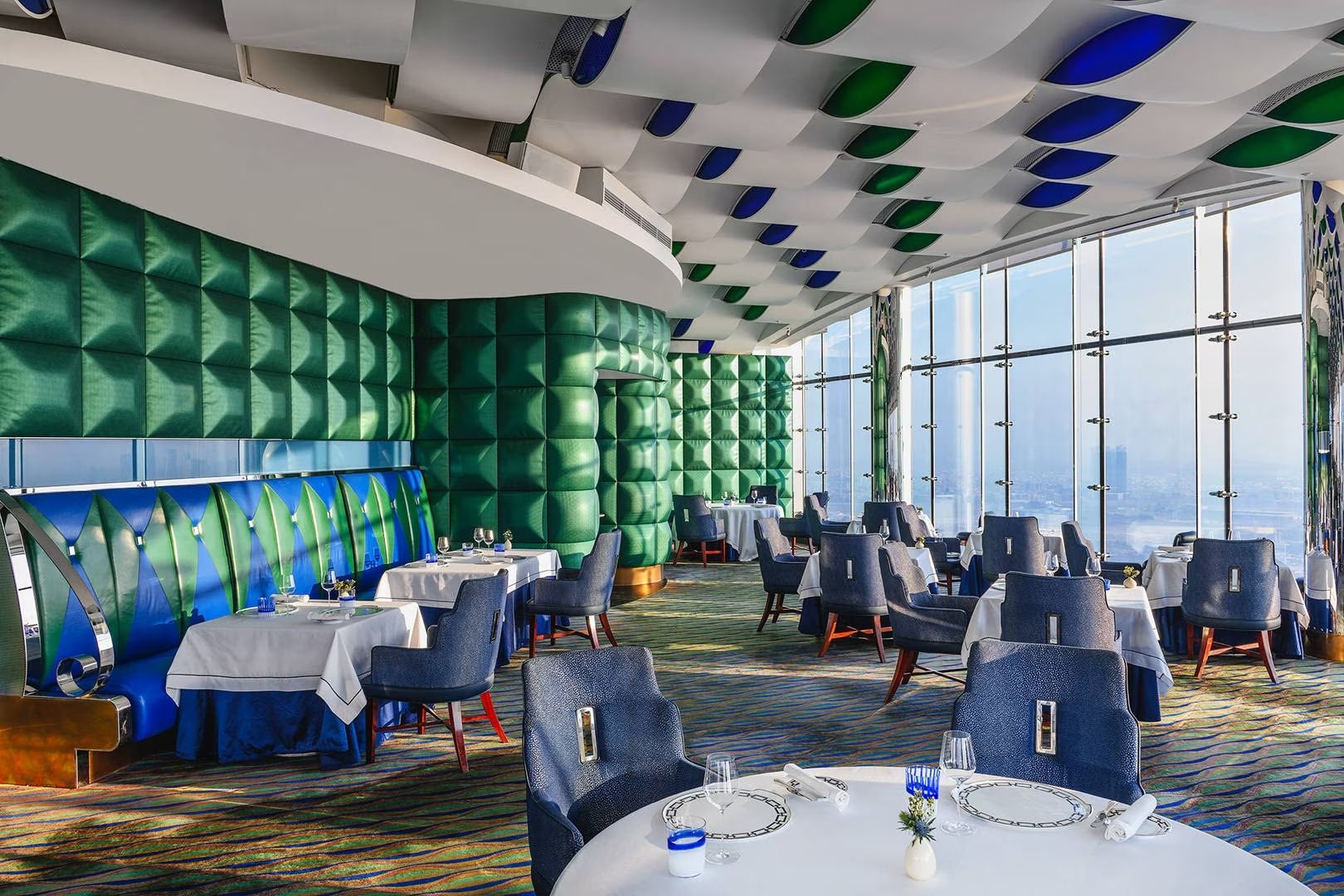 Al Muntaha:
This fine-dining establishment at Burj Al Arab offers a Michelin Star dining experience with a stunning view of the Dubai Skyline. Headed by Chef Saverio Sbaragli, it offers a delectable range of French and Italian delicacies.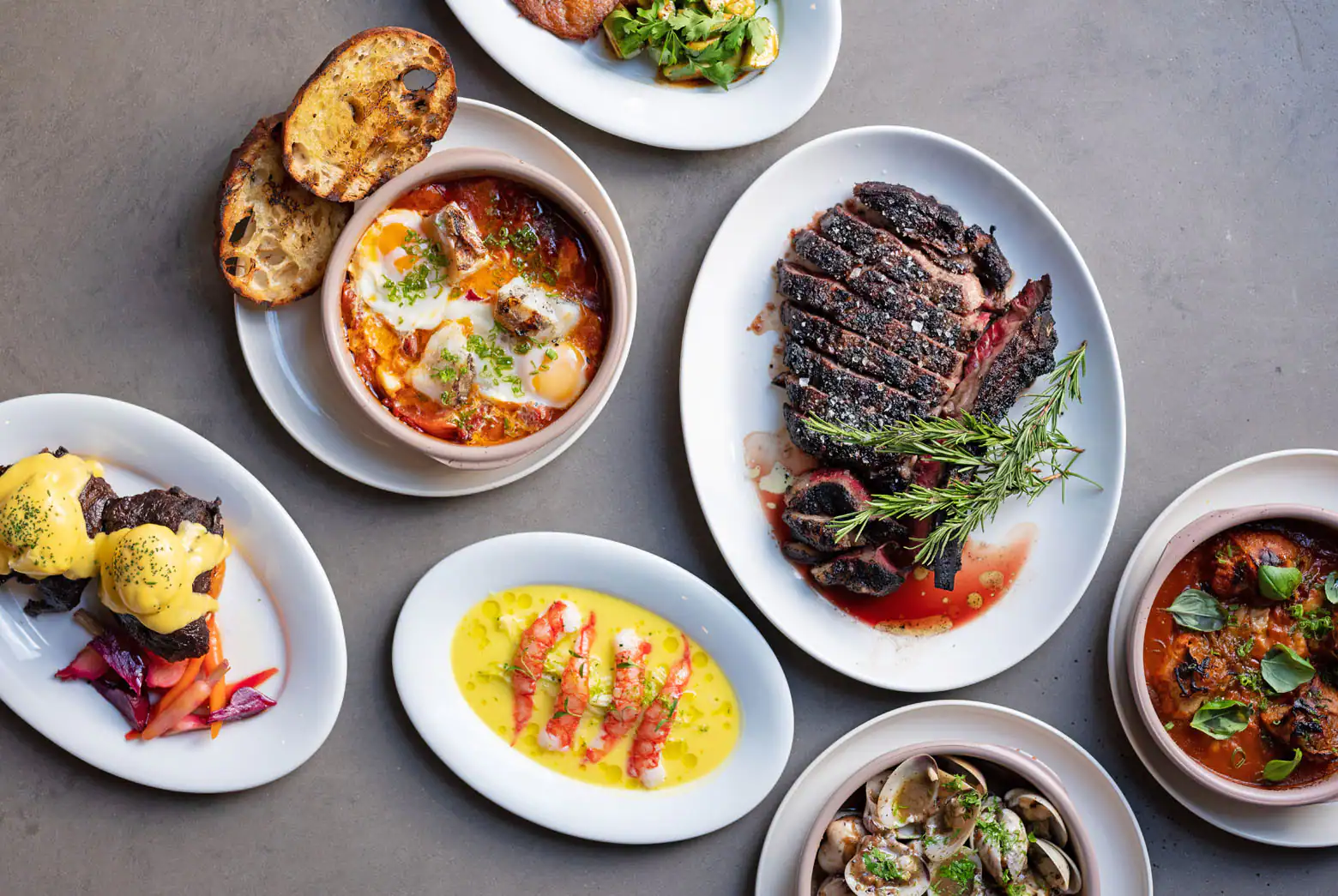 11 Woodfire:
This unique restaurant is a collaboration between acclaimed local chef Akmal Anuar and Atelier House Hospitality. With a range of grilling techniques and the use of different wood types, Chef Anuar curates remarkable flavours that never fail to impress.
Armani Ristorante:
Situated in the towering splendour of the Burj Khalifa, Armani Ristorante serves up meticulously crafted modern Italian cuisine. Each dish, a visual delight, is prepared with precision and creativity. Attentive and passionate service further enhances the dining experience. Signature Italian dishes like agnolotti del plin, filetto di scorfano, and agnello al mirto on the menu bear testimony to the chefs' remarkable culinary skills.
Here's the full list of Michelin Star Restaurants in Dubai for 2023:
2-Star Restaurants:
Il Ristorante – Niko Romito, STAY by Yannick Alléno, Trèsind Studio.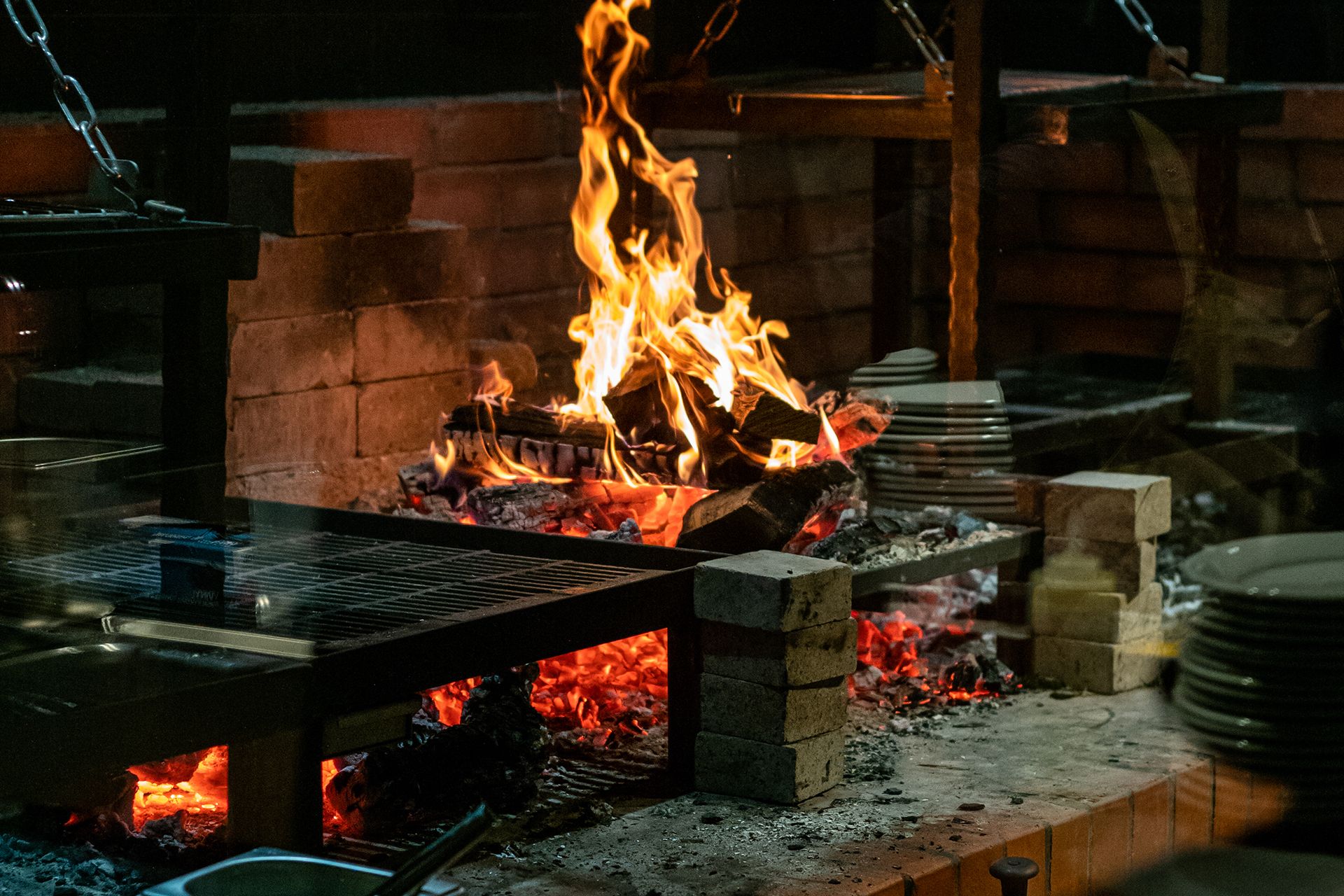 1-Star Restaurants:
11 Woodfire, Al Muntaha, Armani Ristorante, avatāra, Dinner by Heston Blumenthal, Hakkasan, Höseki, moonrise, Ossiano Tasca by José Avillez, Torno Subito.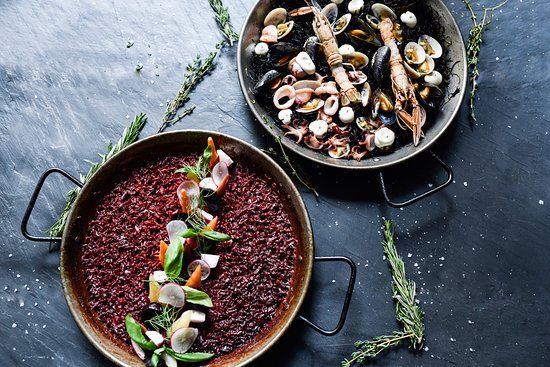 Moreover, two restaurants have been awarded the Michelin Green Star, a recognition of restaurants demonstrating outstanding commitments to sustainability. Boca, a newcomer to the guide, delights with its Mediterranean fare while adhering to eco-friendly practices, including local sourcing, mindful waste management, and utilising renewable energy. In contrast, Teible, a trendy cafe, offers a seamless blend of simplicity and innovation, sourcing fresh, locally produced ingredients for a more sustainable and scrumptious dining experience.
Green Star Restaurants:
Teible, Boca, LOWE.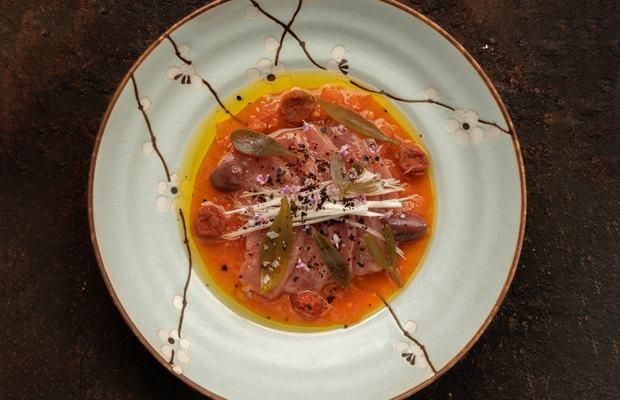 For the budget-conscious foodies seeking quality, the Michelin Guide's Bib Gourmand selection recognises 17 remarkable restaurants that offer great food at reasonable prices. This year, the list has been expanded with the addition of 21 Grams, 3Fils, and Aamara, making them some of the inspectors' personal favourites.
Bib Gourmand Restaurants in Dubai:
21 Grams, 3Fils, Al Khayma, Aamara, Bait Maryam, Brasserie Boulud, Fi'Lia, folly, Goldfish, Ibn Albahr, Indya by Vineet, Kinoya, Ninive, Orfali Bros, REIF Japanese Kushiyaki, Shabestan, Teible.
Conclusion
In summary, Dubai's Michelin Star restaurants in 2023 are a testimony to the city's gastronomic appeal. Be it the vibrant array of flavours, the perfect harmony of cooking styles, or the conscious efforts towards sustainability, each restaurant on this list has carved its niche. As such, every food connoisseur, local gourmet, and global foodie will find something to relish in Dubai's culinary constellation.
The city's captivating energy invites you to lose yourself in its rich tapestry of cuisines, ranging from Peruvian delights to authentic Emirati flavours, sophisticated French to classic British, and even contemporary Japanese. So, while you're in town for your next conference or business meeting, don't miss the chance to experience the Dubai Michelin-starred restaurants establishments.
The full selection of the MICHELIN Guide Dubai 2023 is available on the MICHELIN Guide website and on the MICHELIN Guide app, available free of charge on iOS and Android.