Things to Do in Dubai in Summer Alone, or with the Family
Summer in Dubai or in the United Arab Emirates can be challenging with temperatures often reaching 45 degrees Celsius. While it may be tempting to write it off as off-season, there are tons of things to do in Dubai in summer, quite unlike any other time of the year. The bustling city quietens down, the pace slows, and with the right guidance, you can uncover a different side of Dubai, from Dubai Marina to Burj Khalifa, even if you are alone in the city.
This guide is tailored to the discerning business person, resident of Dubai or visiting Dubai, looking to navigate its summer, from the best accommodations and exclusive activities to hidden gems and learning experiences, all while providing value for your time and resources. Whether you're an art connoisseur or a sports enthusiast, this guide has something for everyone.
1. Embrace the Dubai Weather:
Contrary to what one might assume, summer in Dubai opens up a range of unique experiences. Imagine enjoying a walk on the beach, far from the regular crowd. Or how about a tranquil dhow cruise down the Dubai Creek, soaking in the city's skyline unmarred by throngs of tourists?
The public beaches, such as Kite Beach, offer watersport activities including paddleboarding and kitesurfing, while the less crowded private beaches like those at the Palm Jumeirah hotels or the Jumeirah Beach Residence hotels, offer a serene getaway within the city.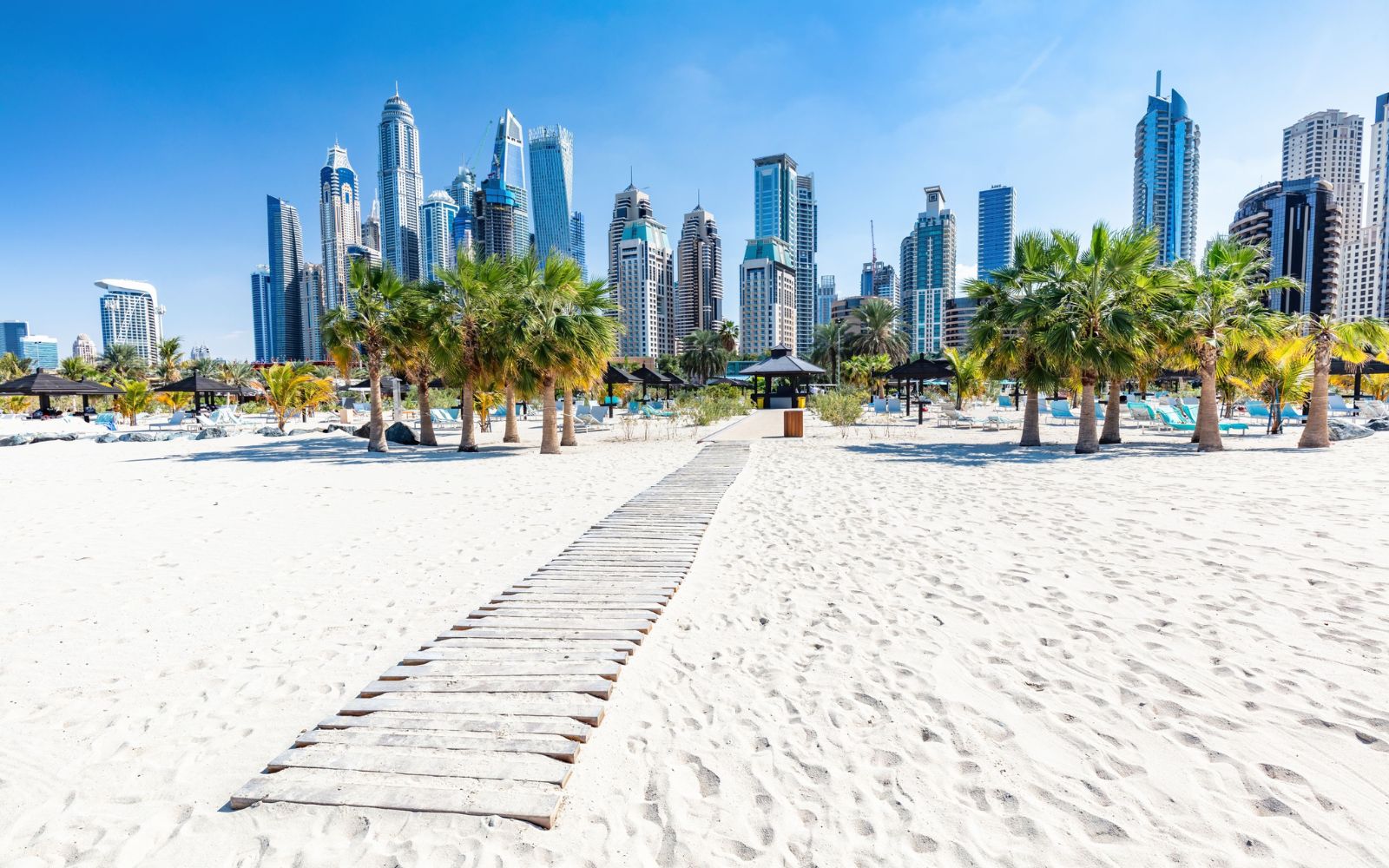 2. Enjoy Best Deals in Dubai in Summer:
Dubai in the summer is synonymous with offers, as it corresponds to its low season, making it a cost-effective time to enjoy the luxuries the city has to offer. Hotels offer attractive summer rates, even the palatial Atlantis, The Palm.
For tourists planning to visit Dubai, airline tickets are often significantly cheaper with airlines like Emirates and Flydubai offering summer discounts when traveling towards Dubai. Check as well low-cost airlines Wizz Air (from Dubai or Abu Dhabi) or Air Arabia (from Sharjah), offering low rates to Eastern Europe, Oman, for example. It is as well the opportunity to invite family and friends to join you at better rates than other periods.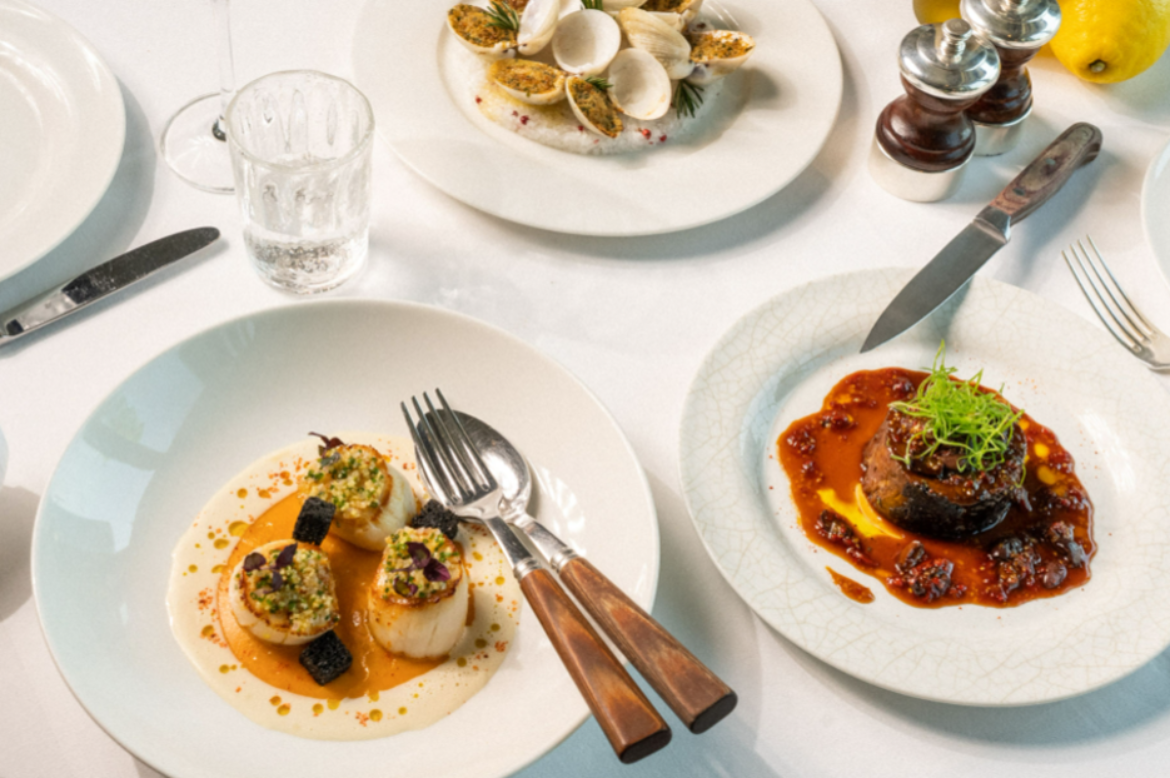 As you may be able to indulge into a longer lunch break, you may enjoy some of the best Dubai dining experiences with business menus served at lunch time below 200 aed at top restaurants like Fouquets, LPM, and Zuma.
From Michelin's second Dubai guide edition in 2023, I've handpicked the top Michelin Guide restaurants you should consider visiting during your stay. Whether you're a first-time visitor or a regular business traveller, these top-rated establishments are sure to impress.
3. Venture into New Dubai Activities: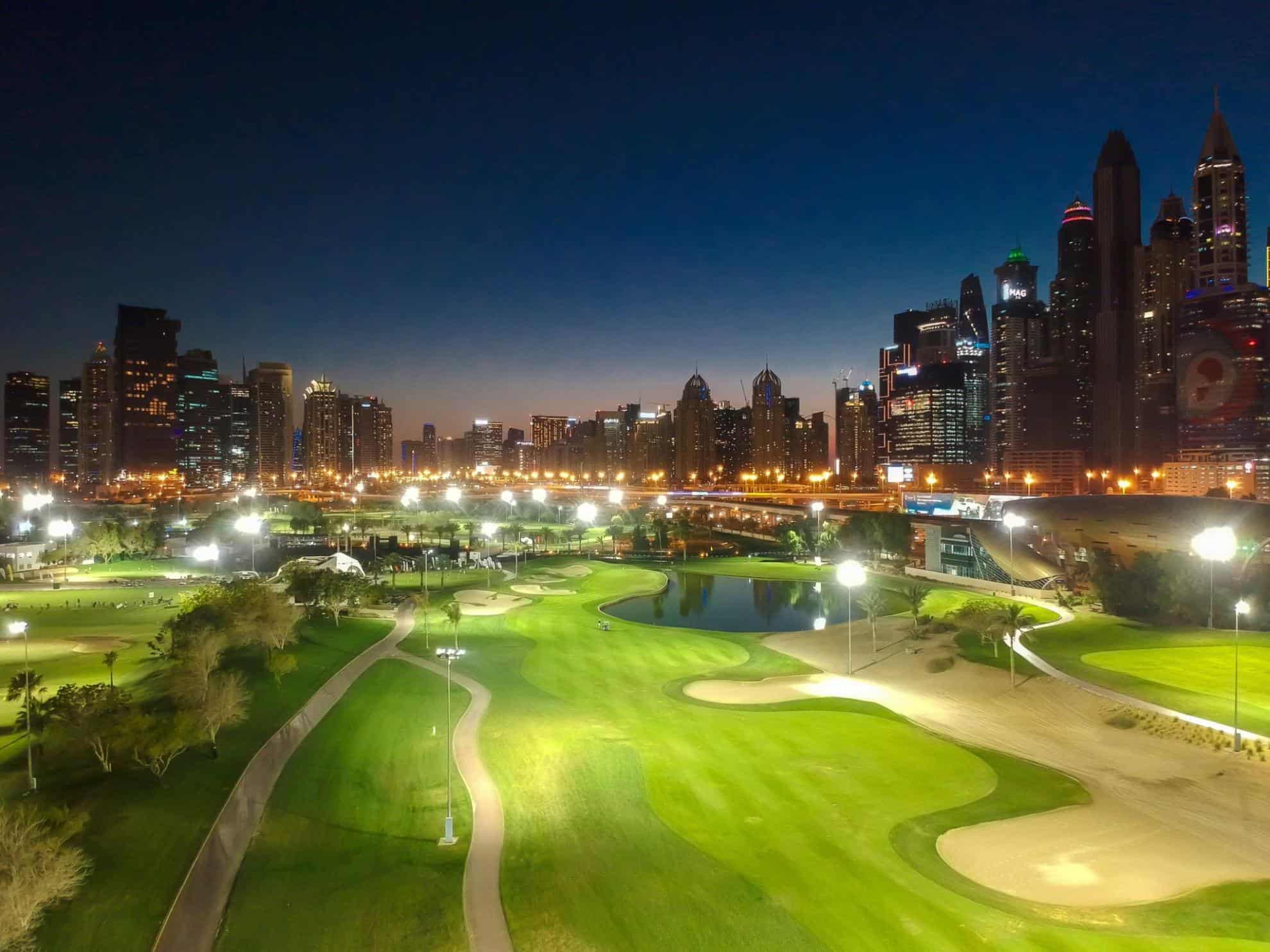 Summer in Dubai is the perfect time to indulge in exclusive experiences. For example:
Night Golfing at Emirates Golf Club: Escape the daytime heat and practice your swing under the stars on the Faldo Course, open until midnight.
Driving luxury with a Ferrari GT: Enjoy the sport driver experience on or off circuit.
Hot Air Balloon rides with Balloon Adventures Emirates: Get a bird's eye view of the desert at sunrise.
Ski at Ski Dubai, enjoy a Desert Safari in the cooler evenings, or go for a visit of the old Dubai, with a Dhow cruise to reach the Al Fahidi area.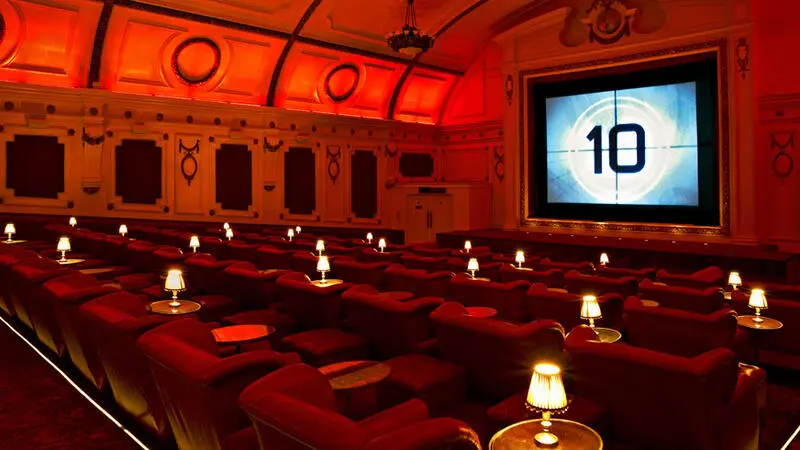 While the iconic landmarks of Dubai are known worldwide, summer is the time to delve into the city's lesser-known attractions. Consider these options:
Alserkal Art District: Located in Al Quoz, it's the hub of contemporary art, with numerous galleries, performance spaces, and artisanal cafes.
Cinema Akil: As well in Al Quoz, it's an independent cinema platform that brings the best movies from across the world to the audiences in the UAE.
Dubai Coffee Museum: Situated in the historical district, it offers an intimate look into the world of coffee.
Ras Al Khor Wildlife Sanctuary: An oasis amidst the city, it's perfect for bird watching, especially flamingos.
Summer in Dubai is also the opportunity to immerse into the Middle East culture. You can also visit Dubai Creek, Bur Dubai, Gold Souk with many things to do in Dubai old districts for adventurous tourists.
5. Engage in Art, Drama Classes and Sport:
Dubai's rich cultural scene remains vibrant during the summer. There are some of Dubai museum, art exhibitions at the Jameel Arts Centre, and Alserkal Avenue offers numerous galleries to explore.
Unfortunately, Dubai Opera offers less content during summer season.
For fans of comedy, the Laughter Factory has multiple shows scheduled across summer in various Dubai hotels.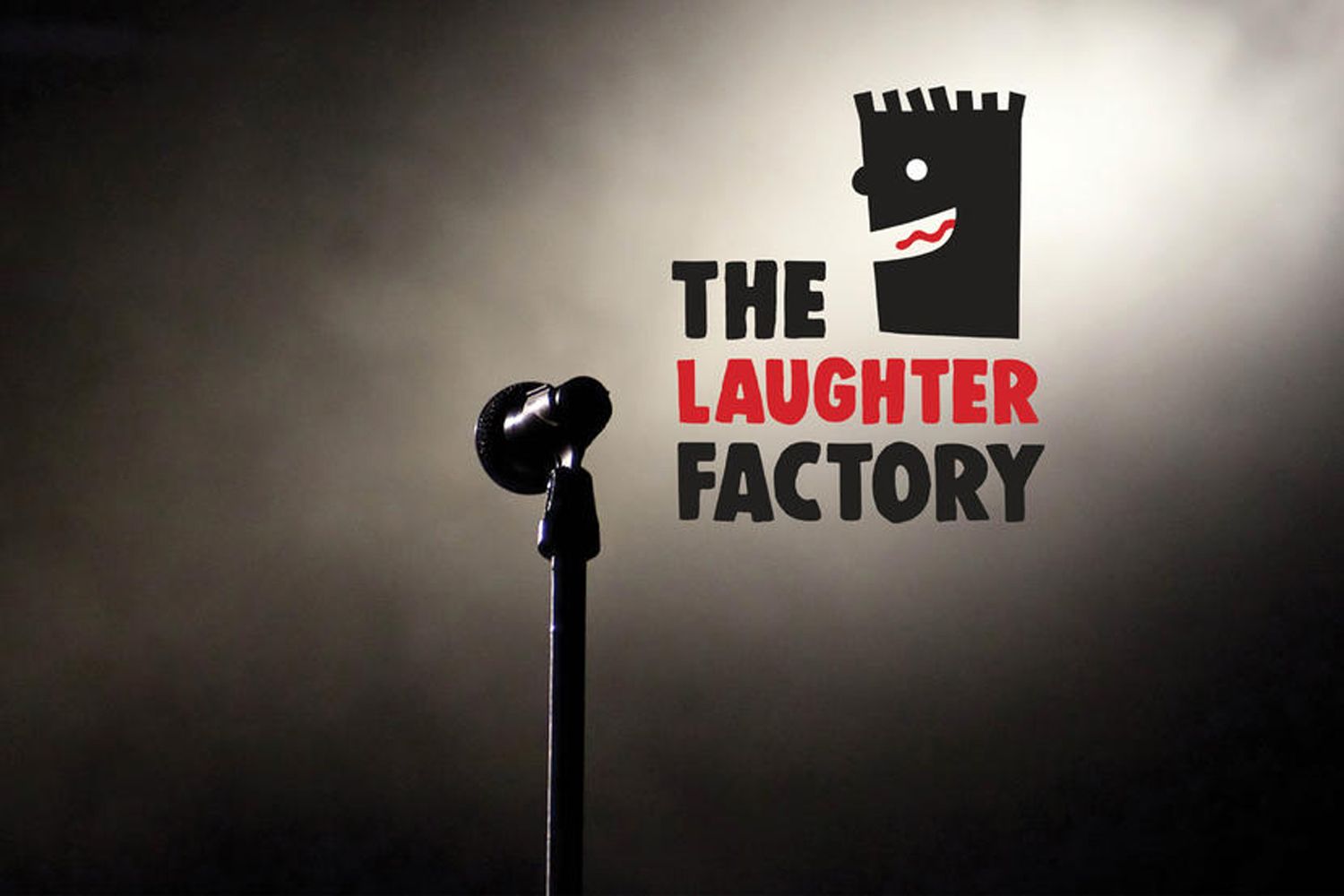 For sports enthusiasts, consider:
Dubai Sports World: The region's largest indoor sports venue, located at the Dubai World Trade Centre in summer, offers a myriad of activities from football and cricket to gymnastics and parkour.
FitRepublik: A massive indoor sports facility in Sports City, with options like swimming, martial arts, and strength training.
6. Day Trip to Abu Dhabi:
Just an hour's drive from Dubai, Abu Dhabi is the perfect summer day trip destination. It offers a blend of arabic culture, modern attractions and some exclusive things to do in Abu Dhabi:
The Louvre Abu Dhabi: A branch of the Paris Louvre museum, explore world-class art and culture under the architectural marvel designed by Jean Nouvel.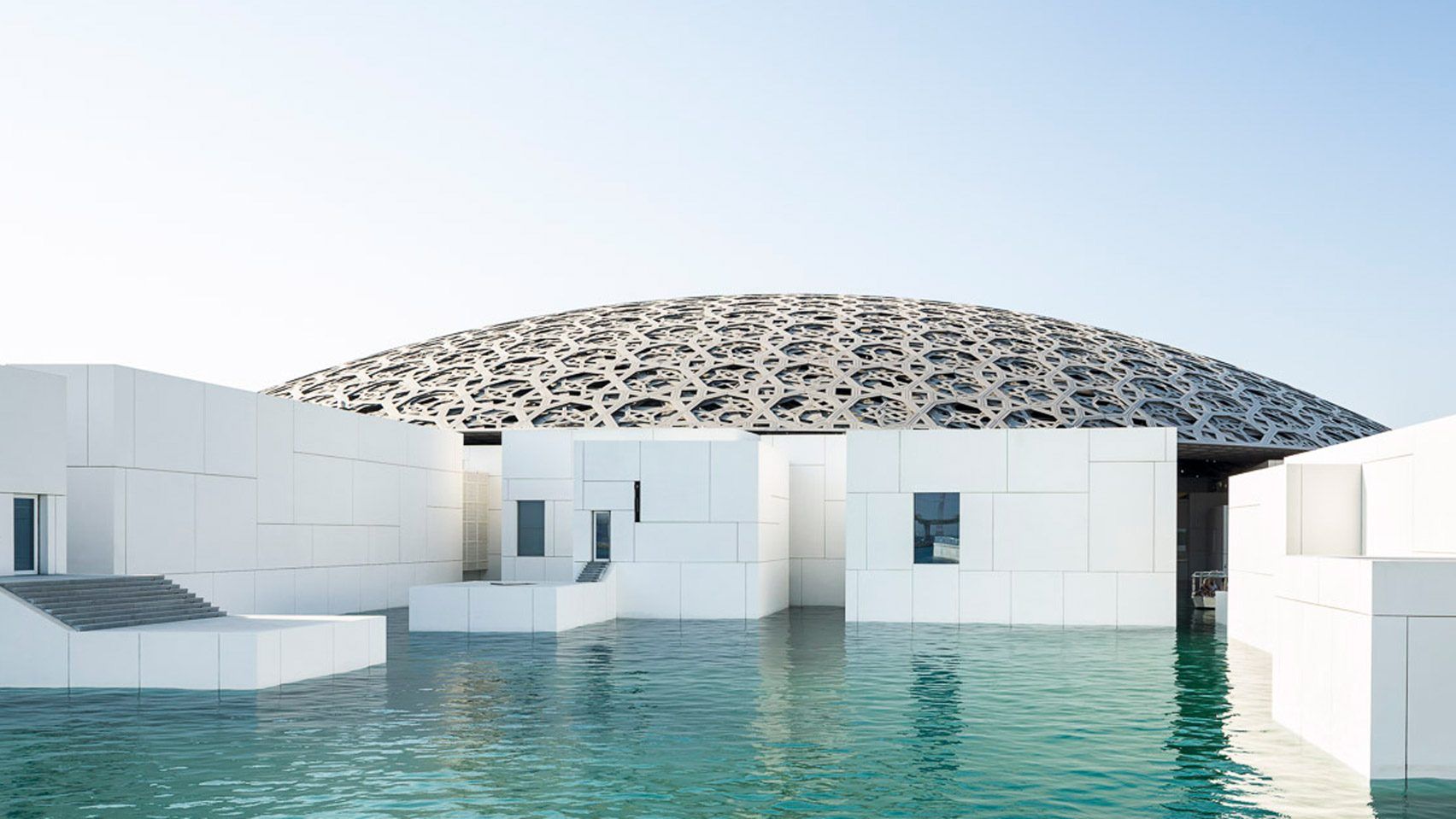 Ferrari World: Beat the heat at the world's largest indoor theme park dedicated to Ferrari, home to the fastest roller coaster in the world.
Qasr Al Hosn: Visit the oldest building in the city to delve into the region's rich history and culture.
7. Hotels for the Solo Traveler in Dubai:
Dubai's hotel landscape caters to all types of travelers, including solo visitors. For the business-savvy individual, these accommodations near Sheikh Zayed Road offer top-notch facilities and strategic locations to reach any point in the city within 30 minutes:
Jumeirah Emirates Towers: Located in the heart of Dubai's financial district, Downtown Dubai, it's ideal for business travelers. It has 13 dining and nightlife venues, such as Zuma, and direct access to The Boulevard, an upscale retail and dining destination.
Armani Hotel Dubai: Housed in the Burj Khalifa, it offers bespoke luxury with its elegant suites and premium dining venues.
Rove Downtown Dubai: A budget-friendly option that doesn't compromise on comfort or convenience. It's situated opposite The Dubai Mall, one of the world's largest shopping malls.
8. Hotels for Family Visitors in Dubai: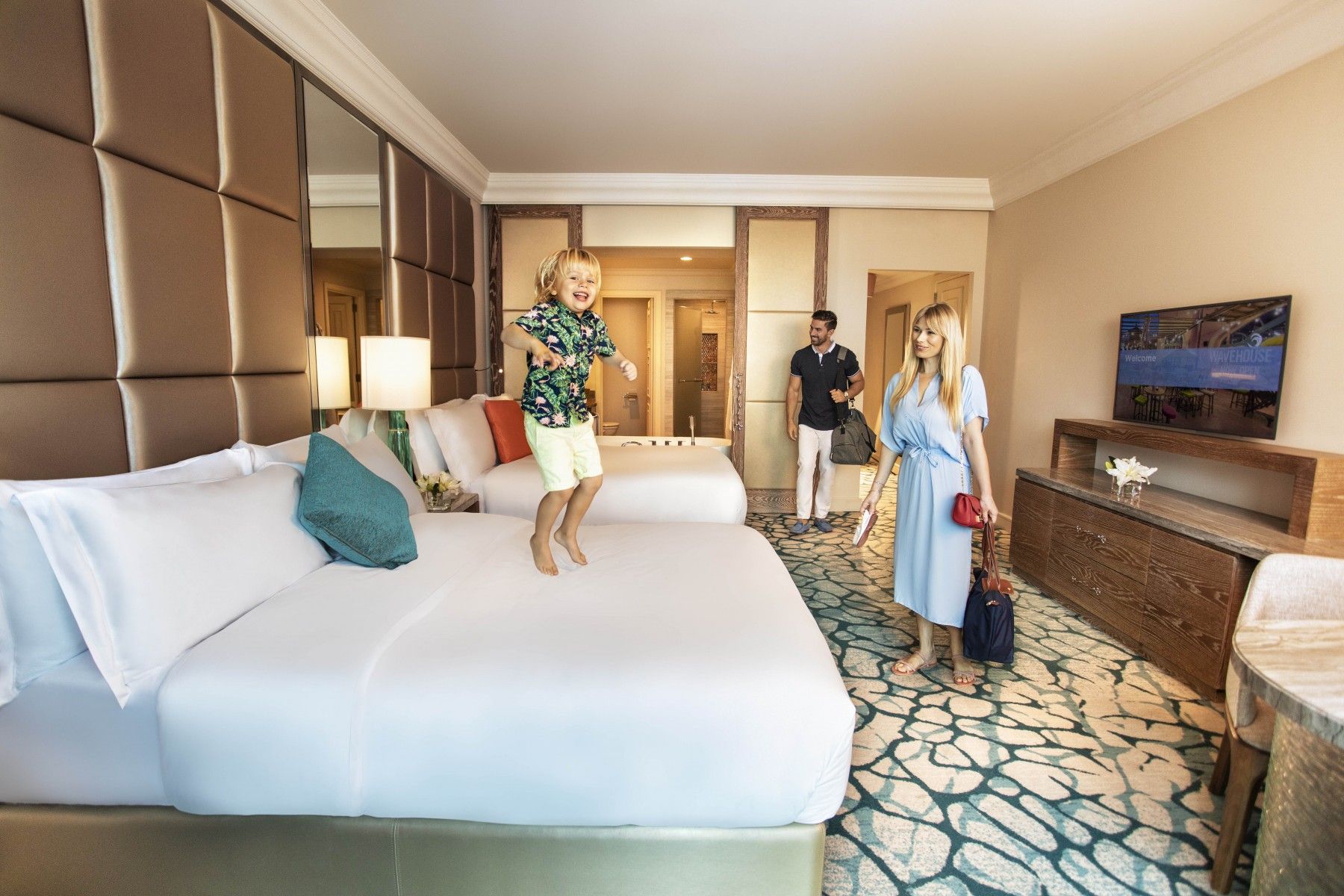 Dubai is famed for its hospitality, and its hotels are no exception. For those traveling with family, consider:
Atlantis, The Palm: With its own waterpark, an aquarium, and 23 on-site restaurants, it offers something for every family member.
Jumeirah Beach Hotel: Its six swimming pools, a kids' club, and private beach access make it an ideal choice for families.
Lapita, Dubai Parks and Resorts: A Polynesian-themed family resort at Dubai Park,that provides easy access to the adjoining theme parks.
You shall as well if time (and budget) allows spend a night at the Burj Al Arab, Armani hotel in front of the Dubai fountain, or Fairmont Palm on the Palm Jumeirah.
9. Activities for the Family in Dubai:
From its expansive indoor parks like Dubai Mall's KidZania and the Mall of the Emirates' Ski Dubai to the thrilling IMG Worlds of Adventure, Dubai offers an array of family-friendly experiences.
At Dubai Mall, the Dubai Aquarium & Underwater Zoo offers the chance to see over 33,000 aquatic animals up close, while the Dubai Miracle Garden, with over 50 million flowers, offers a unique outdoor experience.
Dubai Parks' IMG World, Legoland, Dubai Festival City, Dubai Ice Rink or The Bounce Dubai trampoline park, all provide active indoor options.
Note that activities like Global Village, Ain Dubai at Dubai Marina are closed during the Dubai summer periods.
You can nevertheless visit as well with family places like the Dubai Fountain at Dubai Mall, Wild Wadi waterpark, Green Planet with hundreds of animal species to discover, the Dubai Frame with a unique view of the old Dubai, go for a tram trip on Palm Jumeirah or a visit of the Dubai Garden Glow.
10. What to Wear in Dubai in Summer to Stay Stylish and Comfortable?
The intense heat of Dubai's summer calls for attire that is both stylish and comfortable. Light, breathable fabrics are ideal, and sun-protective accessories are a must.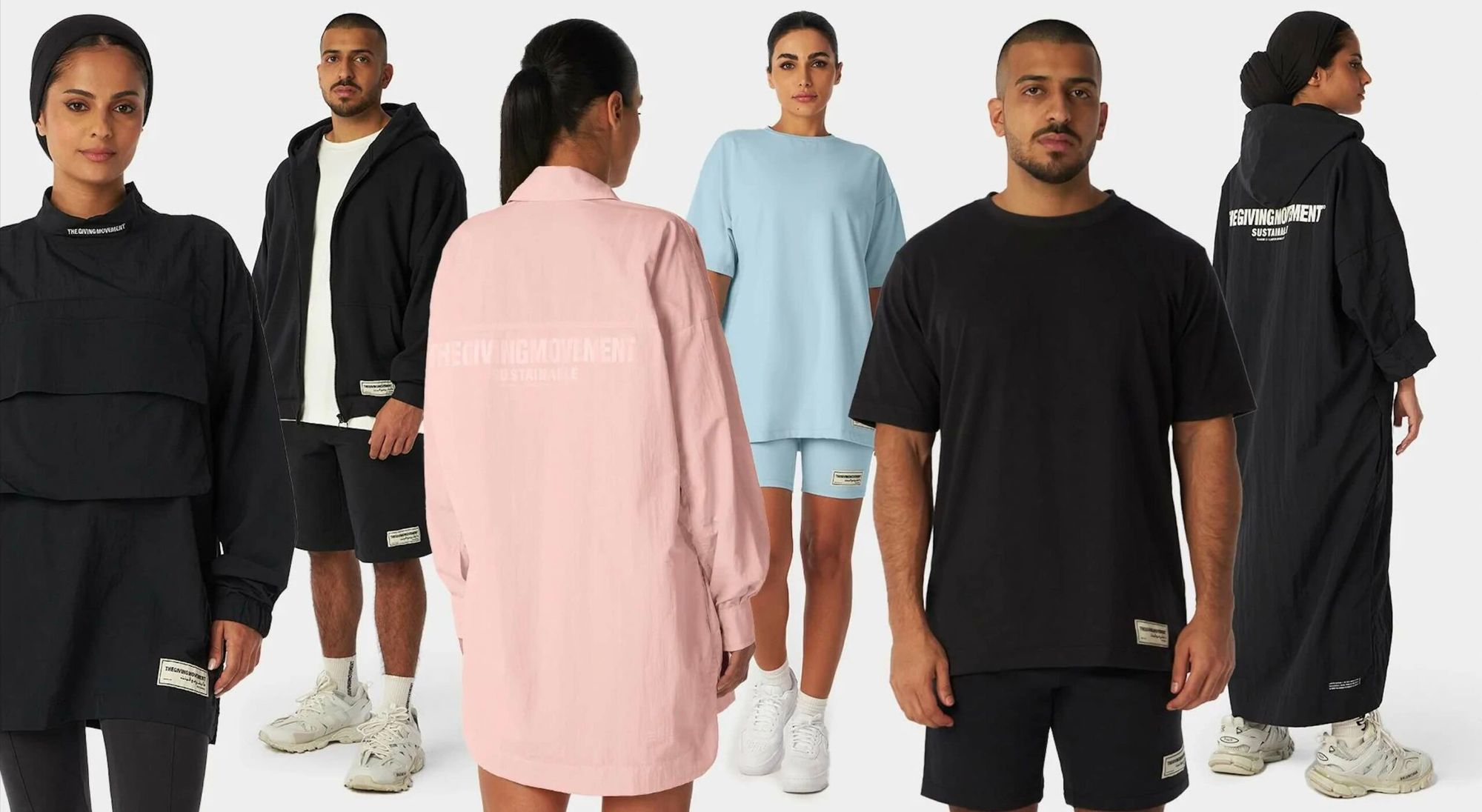 Dubai-based fashion brands like The Giving Movement and Bouguessa offer summer collections that balance style and comfort.

Dubai Summer Surprises is the Dubai summer sale program, with discounts across thousands of stores, reaching 75%. It is certainly the best moment to refresh your wardrobe, at the Dubai Mall next to Burj Khalifa, or at Mall of Emirates, home of Ski Dubai.
11. Skill Up in the Summer:
Why not use the summer to learn a new skill in Dubai? Eton Institute and Arab Language School offer short-term Arabic language courses. At the Dusit Thani, culinary enthusiasts can learn Thai cooking from the hotel's chefs. Or spend extra hours on Coursera to improve your negotiation skills.
Conclusion:

With its luxury offerings, adventurous activities, cultural gems, and opportunities to learn and grow, Dubai's summer presents an enticing prospect for the savvy traveler, with many things to do in Dubai in summer. This guide provides a comprehensive overview of how you can maximize your experience in the city during the summer. While the heat can be intense, the city has adapted to provide world-class indoor experiences and late-night activities.
Whether it's staying at the world's most luxurious hotel, dining under the stars, discovering the rich culture and history, or just lounging at a private beach, Dubai in summer is an experience to remember. The city's cosmopolitan makeup ensures there's something for everyone, whether you're visiting alone or with family, and regardless of your interests.
So, before you write off Dubai during the summer, consider the potential benefits it has to offer. Lower prices, fewer crowds, and a host of unique experiences might just make it the perfect time for your next trip.
If you are a Solo Female Traveler to Dubai, read our related articles to know more about Women in Dubai, and why Dubai is a safe city for You.
For more things to do in Abu Dhabi and in the United Arab Emirates, for business travelers and others, check our other articles.