How to Attend COP28 UAE in Dubai? Passes, Access, and Everything You Need to Know
Introduction
As our world encounters the challenges of climate change, global events such as the United Nations Conference of the Parties (COP) under the UNFCCC serve as vital platforms for dialogue and action. One such anticipated event, COP 28 UAE, is set to occur in Dubai. If you're wondering how to attend this significant conference, here's your comprehensive article.
If you want to explore the significance of COP 28, the nature of COP events, outcomes of past COPs, objectives of COP28, and then delve into its program, check our guide "COP 28 Dubai, Everything You Need To Attend the Event".
Overview of COP 28

The 28th annual Conference of the Parties to the United Nations Framework Convention on Climate Change (COP28) is scheduled from 30 November to 12 December 2023 at Expo City Dubai. Acting as a pivotal arena, COP 28 provides governments the platform to discuss, agree, and frame policies targeting global temperature control and sustainable initiatives. It is as well the most important gathering of sustainability experts, from NGOs or private companies, meeting to showcase solutions, develop partnerships and contribute to the climate action.
Importance of Attending COP 28

COP28 isn't just another conference; it represents the global community's united stand against climate change. Following the outcomes of COP21, which addressed the need for climate action, COP28 promises an ambitious review of the last decade and a new plan to fight climate change. Attending COP28 means contributing to an event that gathers global experts across industries, and could shape our future.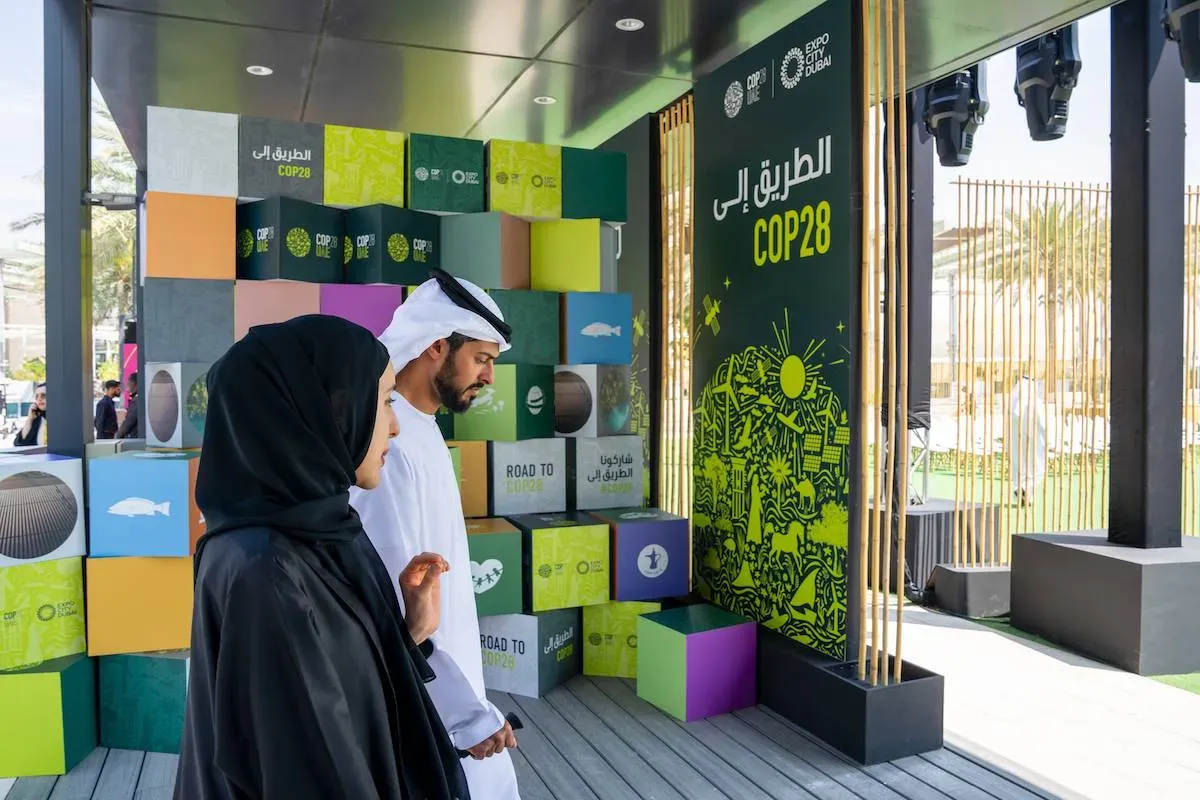 How to Attend?

Registration Process and Passes
To be part of COP 28, if you are representing an official negotiation party and an observer, the first step is to register via the United Nations Framework Convention on Climate Change (UNFCCC) website. The registration typically opens a few months before the conference begins, so keeping an eye on official announcements is crucial.
There are different passes to the Blue Zone:
Party Delegation Pass: Exclusively for government delegates representing their nations, playing a pivotal role in shaping climate policies.
Observer Pass: NGOs, businesses, academia, and other stakeholders can apply for these, which allows them access to many sessions, enhancing the quality and diversity of discussions.
Media Pass: Tailored for journalists and media professionals, granting access to press conferences and briefings.
If you are an individual or a private company looking to participate to COP28 and contribute to showcase solutions, exchange with experts, and be part of this important moment, check the COP 28 official website closer to the event.

Venue Details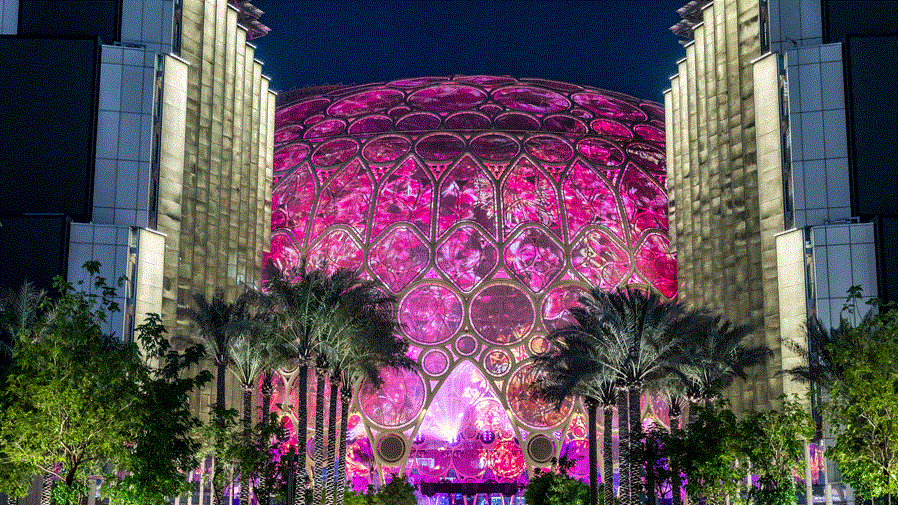 Location and Connectivity
COP 28 will be hosted at Expo City Dubai, United Arab Emirates. The site is connected to the wider Dubai city through the Dubai Metro, ensuring ease of access for all attendees. It can also be reached by taxi within 30min from Downtown Dubai, or 1h from Abu Dhabi, the capital of the United Arab Emirates.
Blue Zone and Green Zone Explained
Blue Zone: Exclusively restricted for government officials, negotiators, and other accredited members. This zone is controlled by the UNFCCC and hosts formal negotiations.
Green Zone: Open for observers, including NGOs and businesses, it provides a space for exhibitions, side events, and networking. Managed by the COP28 UAE Presidency, the Green Zone also emphasizes community engagement with hubs dedicated to youth and Emirati culture.
Accommodation Options

Proximity to Event Venue
Given the event's stature, participants are urged to book their accommodations promptly. The UAE boasts a plethora of options ranging from 1-star to 5-star hotels and serviced apartments. Abu Dhabi, a mere hour from the venue, offers over 230 hotels and resorts, ensuring attendees find suitable lodgings.
Check these articles if you are looking for 15 best hotels and accommodations near the COP28 venue, or looking for the different transport options inside Dubai.
Traveling to Dubai for COP 28

Carbon Emission Considerations
As an event centered around sustainability, it's only fitting that attendees consider their carbon footprint. If you're traveling internationally to attend COP28, be mindful of the environmental impact.
Our dedicated article talks about 10 ways to diminish your carbon emissions while traveling the world.
Sustainable Travel Tips
Choose Direct Flights: They generally produce fewer emissions than connecting flights.
Pack Light: Reducing your luggage weight can slightly decrease the plane's carbon emissions.
Use Public Transportation: Take advantage of Dubai's extensive metro system.
Offset Your Carbon: Consider donating to initiatives that plant trees or support renewable energy projects to offset the emissions from your travel.
Conclusion

COP 28, set in the heart of Dubai, offers a promising platform for collaborative action against climate change. Whether you're a government official, NGO representative, or an interested observer, attending COP 28 will place you at the forefront of global climate discussions. Let's strive for a greener, more sustainable future, and let COP 28 be the catalyst for that change.
FAQs
What are the dates for COP 28?COP 28 is scheduled from 30 November to 12 December 2023.
Where is COP 28 taking place?The conference will be held at Expo City Dubai, United Arab Emirates.
What's the difference between the Blue Zone and Green Zone?The Blue Zone is primarily for official negotiations with restricted access, while the Green Zone is open for observers and promotes side events and networking.
How can I reduce my carbon footprint while attending COP 28?Choose direct flights, pack light, utilize public transport in Dubai, and consider carbon offset initiatives.
Is the registration for COP 28 open to the general public?The general public can access the Green Zone, but the Blue Zone requires official registration and accreditation.