Everything you need to know about Dubai Women
Dubai, the largest city of the United Arab Emirates (UAE), is a mesmerizing blend of the traditional and the contemporary, a thriving city in the heart of the desert, and magnet for ambitious d a dreamers, men and women, from all over the world.
As one of the most progressive cities in the Middle East, Dubai attracts a spotlight, often becoming a canvas painted with broad brushstrokes of misconceptions and stereotypes, which we responded to in our article. The same applies particularly about its female inhabitants.
In this piece, we journey through a different lens, one which pierces through the veils of stereotypes to unveil the reality of women in Dubai, and Abu Dhabi, the capital of the UAE, who share the same law and practices. From addressing misconceptions about their education, rights, and roles, to peeling back layers of societal norms and the often complex narratives of women's safety, we delve into a comprehensive exploration of twenty aspects of women's experiences in this thriving Emirate.
We'll tackle the tough questions, such as "Are women in Dubai oppressed or empowered?" and "Is the portrayal of women in shows like 'Dubai Bling' or 'Real Housewives of Dubai' representative of the average woman in the city?". We'll touch upon the laws specific to women, the opportunities and challenges they face, and spotlight twenty influential women who are making waves in their respective fields.
1. Are There Specific Rules for Women in Dubai?
Dubai is a city where modernity coexists with traditional customs and values, with no set dress code or specific rules for women. There are certain societal norms and expectations of modesty, but they are applicable to both men and women. The local culture and customs are based on respect for each other's beliefs.
Women visiting Dubai or expat are expected to dress modestly in public places, and avoid any offensive or lewd behavior. But these rules also extend to men. Therefore, while there are specific cultural norms, they are not restrictive and are generally in line with being respectful of the local culture.
2. Is Dubai Safe for Women?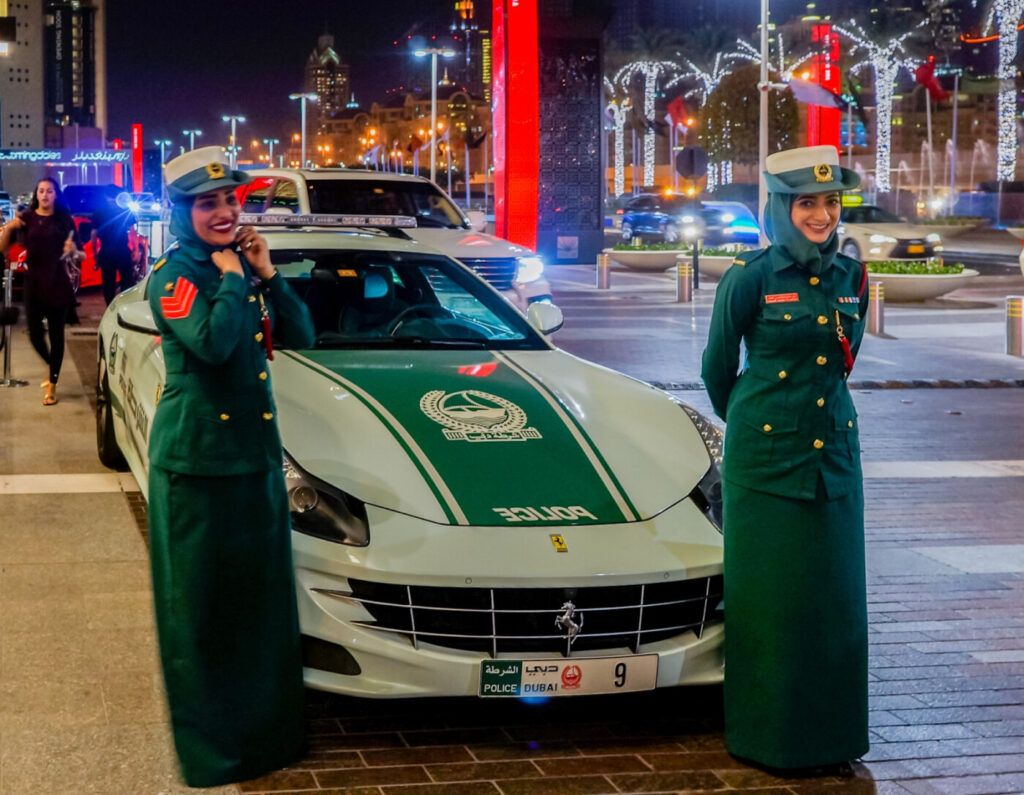 Dubai ranks as one of the safest cities globally. It has strict laws and highly efficient law enforcement, making it a safe place for every single woman to live, work, and travel. The city has a low crime rate, and incidents of violence are uncommon. Dubai was as well named the world's safest city for solo female traveler in 2022.
The UAE government's efforts to prioritize safety are evident in the numerous initiatives and regulations in place, including well-lit streets, 24/7 surveillance systems, and strong legal recourse for any form of harassment.
3. What Do Women in Dubai Wear?
There is a vast diversity in what women wear in Dubai, mirroring its cosmopolitan population, and no Dubai dress code. Local Emirati women often wear a traditional 'Abaya', a long black cloak, and a 'Shayla' or 'Hijab', a scarf worn over the head and shoulders.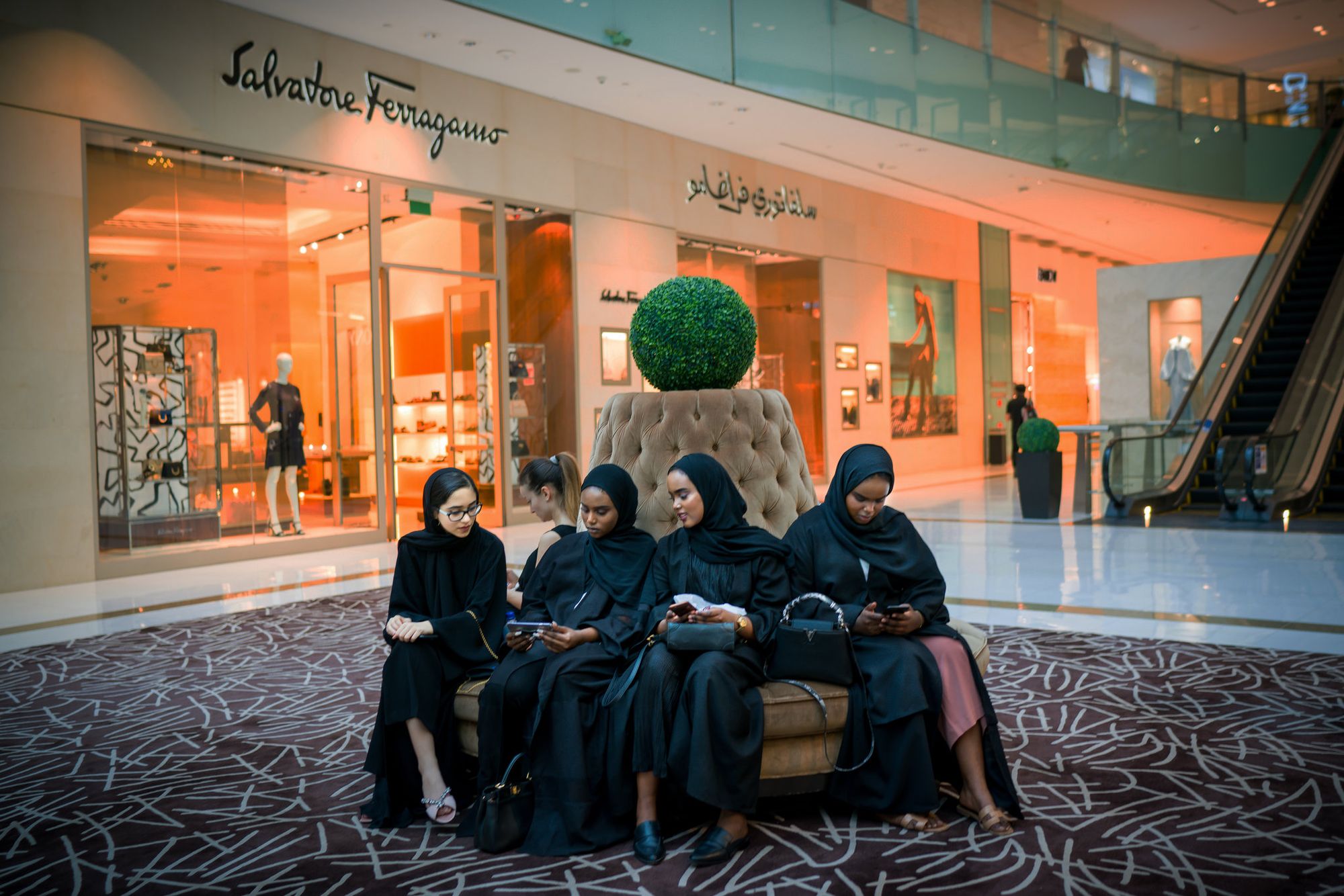 However, women are free to dress as they please but are advised to wear modest clothing out of respect for local customs, particularly in public family spaces, or when visiting religious sites like the Sheikh Zayed Grand Mosque. Western attire is common, and it's not unusual to see women wearing everything from business suits to skirts, hot pants, leggings, casual jeans and T-shirts.
4. Who Are 15 Famous Dubai Women?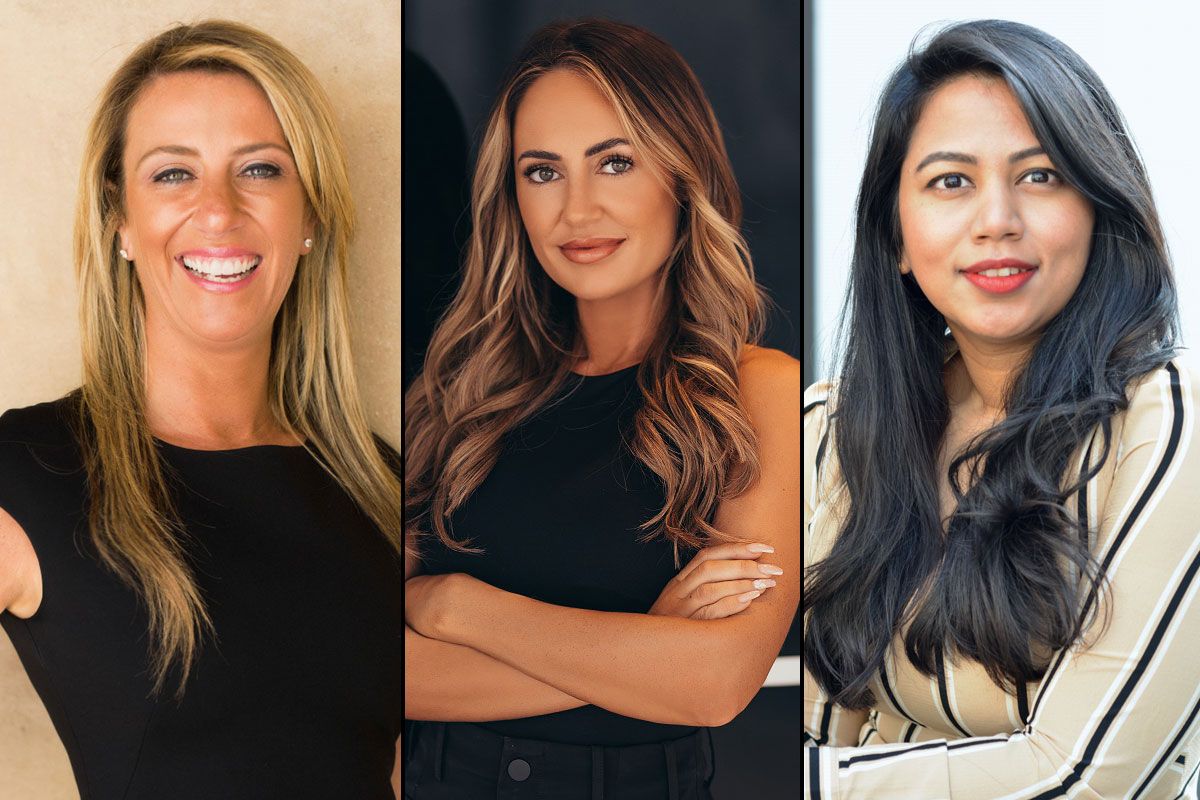 Dubai has been the birthplace and home to many successful and influential Emirati women and international residents, from entrepreneurs and fashion designers to government leaders and athletes. Some notable names include:
Sheikha Lubna bint Khalid Al Qasimi: Politician and former minister.
Reem Al Hashimy: UAE Minister of State for International Cooperation.
Amina Taher: Vice President, Etihad Airways.
Sarah Al Amiri: UAE's Minister of State for Advanced Sciences.
Nayla Al Khaja: The UAE's first female film director.
Dr. Raja Al Gurg: Businesswoman and managing director of the Easa Saleh Al Gurg Group, one of the most powerful Emirati Businesswoman as per Forbes Middle East.
Mona Al Marri: Director General of the Government of Dubai Media Office.
Donna Benton: Founder of The Entertainer.
Arwa Al Banawi: Fashion Designer.
Alyazia Bint Nahyan Al Nahyan: Painter and member of Abu Dhabi's ruling family.
Elissa Freiha: Co-founder of WOMENA, a Dubai-based women's investment platform.
Sima Ved: Founder and vice-chairperson of Apparel Group.
Hind Al Maktoum: Member of Dubai's ruling family and an avid philanthropist.
Dr. Maryam Matar: Founder and Chairperson, UAE Genetic Diseases Association.
Manal bint Mohammed bin Rashid Al Maktoum: President of the UAE Gender Balance Council.
5. Is 'Dubai Bling' or 'Real Housewives of Dubai' Representative of Women in Dubai?
Shows like 'Dubai Bling' or 'Real Housewives of Dubai' often portray a very glamorous and luxurious side of life in Dubai. While these shows may represent a subset of women in Dubai, they are not indicative of all women in the city.
Dubai is a melting pot of cultures, and women from various backgrounds, professions, and lifestyles contribute to the city's diversity. While some enjoy a luxurious lifestyle, posting from Dubai Marina, Dubai Mall, or some areas around Sheikh Zayed Road, others lead more conventional lives as professionals, entrepreneurs, educators, artists, and homemakers.
6. Dubai Women Do Not Have Career Opportunities
The misconception that women in Dubai have limited career opportunities couldn't be further from the truth. This vibrant city, renowned for its bustling business hub and innovative initiatives, is abundant with professional openings for both men and women alike. Dubai boasts a thriving, diverse workforce with women at the helm of various sectors.
For instance, Emirati women such as Dr. Amina Al Rustamani, the former CEO of TECOM Group, played an instrumental role in the growth of Dubai's media industry. She, with many other high-flying women, demonstrate that Dubai is a city where women have the freedom and support to chase their professional dreams.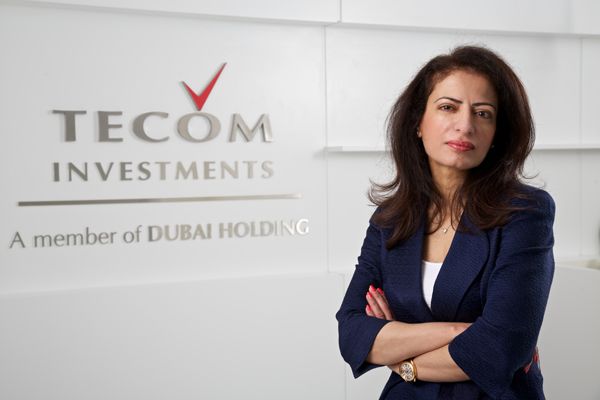 7. Dubai Women Lack Educational Opportunities
Education is a cornerstone of Dubai's development strategy, and women are actively encouraged to pursue their educational aspirations. The city is home to numerous world-class universities and educational institutions that are accessible to all residents, including women. In fact, UAE women not only match but often exceed their male counterparts in terms of educational attainment.
According to a 2020 report by the Knowledge and Human Development Authority (KHDA), women make up 77% of Emirati students in Dubai's higher education institutions. Furthermore, Her Highness Sheikha Latifa bint Mohammed bin Rashid Al Maktoum, Chairperson of Dubai Culture and Arts Authority, is a strong advocate for education of each young woman, promoting arts and culture as an integral part of education.
8. Dubai and Abu Dhabi Women are Not Involved in Politics
Contrary to popular belief, women in Dubai, expat or citizens, play an active and important role in the UAE's political landscape. The UAE is committed to gender equality, and the government actively encourages the participation of women in UAE government, politics and decision-making roles.
A key reference point is Her Excellency Noura Al Kaabi, the Minister of Culture and Youth, who was also the first woman to preside over a session of the UAE's Federal National Council. Another shining example is Her Excellency Reem Al Hashimy, the Minister of State for International Cooperation and Director General of Expo 2020 Dubai. She's a testament to the significant political roles that women in Dubai hold, shattering the stereotype that politics in the Middle East is a male-dominated field.
9. Women Cannot Drive in Dubai
While some Middle Eastern countries have had restrictions (not in place anymore) on women driving, Dubai has never been one of them. Women in Dubai have the same driving rights as men and have been behind the wheel since the inception of the United Arab Emirates.
The city's driving schools, like Emirates Driving Institute, have dedicated female instructors for women who prefer to learn from them. Moreover, Dubai's Roads and Transport Authority has even introduced a 'pink taxi' service, driven exclusively by women, to provide a comfortable travel option for female passengers and families.
10. Women in Dubai are Not Entrepreneurs
Entrepreneurship in Dubai is not gender-exclusive. On the contrary, the city fosters a conducive environment for business-minded individuals, regardless of their gender. Working women entrepreneurs in Dubai are thriving, with many leading successful businesses across various industries.
For instance, Donna Benton, founder of the Entertainer, a successful digital platform for discounts and offers, built her company in Dubai from scratch. Similarly, Nayla Al Khaja, the UAE's first female film director, is the CEO of Nayla Al Khaja Films. She's not just making strides in the film industry but also contributing to the growing startup culture in the city.

The establishment of 'Mompreneurs', a community platform to support female entrepreneurs who are mothers, is further proof of Dubai's progressive environment that encourages women to venture into entrepreneurship. The initiative offers networking events, courses, and resources to help 'mompreneurs' succeed.
The above narratives highlight that the perception of women in Dubai is often skewed by misconceptions. The reality is that women in Abu Dhabi and Dubai, backed by a progressive administration and their own determination, are breaking barriers across various fields. They are not just participants, but leaders, influencing the country's dynamic evolution.
11. Women in Dubai Don't Play Sports
Contrary to popular perception, women in Dubai are encouraged to participate in sports, both for leisure and at a competitive level. Dubai Sports Council, a government body, actively promotes sports among women and has several initiatives aimed at increasing participation. They have organized various sporting events, like the Dubai Women's Run and the Sheikha Hind Women's Sports Tournament, to encourage and provide opportunities for women to engage in fitness and sports activities.
There are also women making a name for themselves in the sports world. Zahra Lari, known as the 'Ice Princess' of the UAE, is a professional figure skater from the UAE who has participated in international competitions. Amna Al Qubaisi, another name in the UAE sports world, has broken barriers as the first Emirati woman to compete in Formula 4.
12. Women in Dubai Do Not Travel Alone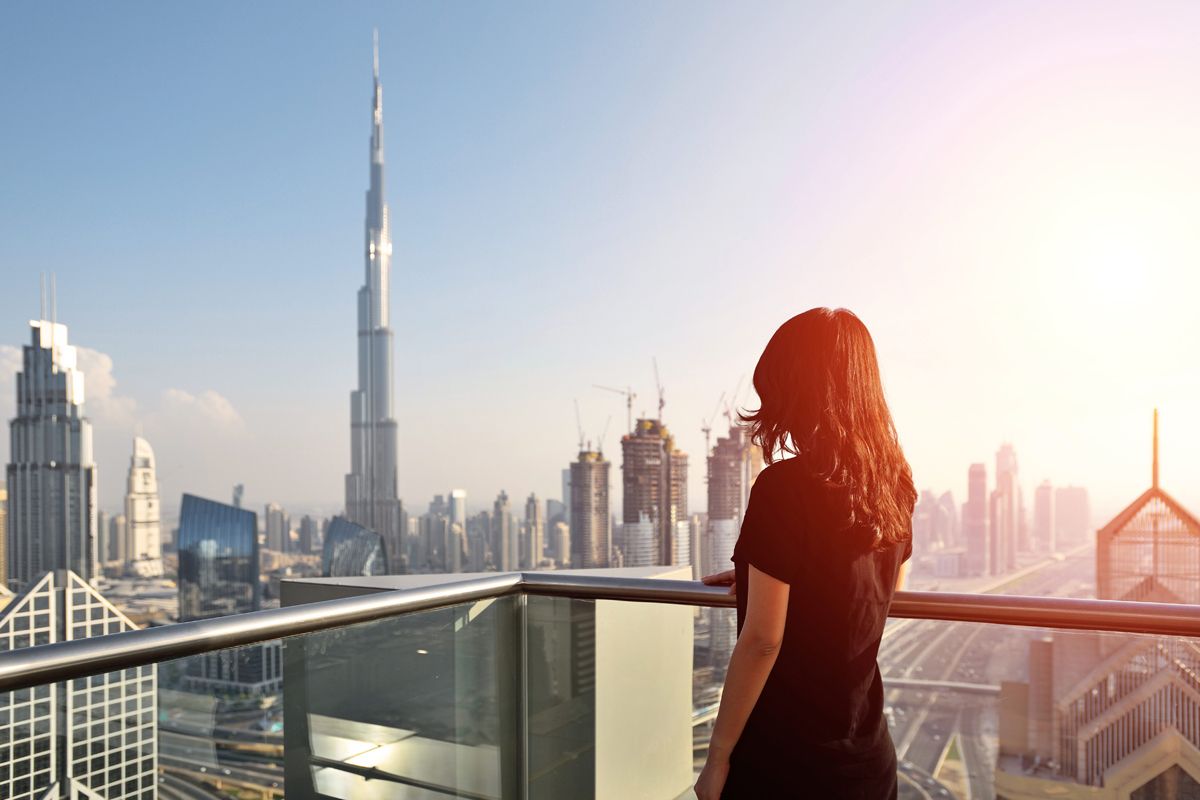 Dubai is a bustling metropolis, consistently ranked as one of the safest cities in the world, which allows women to travel alone confidently within the city and abroad. Women in Dubai are free to travel for business, leisure, or educational purposes without any restrictions.
For female solo travelers to Dubai, for leisure or business, our article "Is Dubai Safe for Female?" gives you indications about what to expect.
Many women, including Emirati and expatriate residents, regularly travel solo to international destinations. A local reference, Elham Al Qasimi, became the first Arab woman to reach the North Pole in a solo expedition, setting a powerful example for women not just in Dubai, but worldwide.
13. Women in Dubai Cannot Own Property
Dubai's real estate market is one of the most dynamic and diverse in the world, and it doesn't discriminate on the basis of gender. Women in Dubai have the right to own, buy, sell, and lease properties. According to the Dubai Land Department's statistics, women investors in the city's real estate market have consistently increased in recent years.
Women have played a significant role in shaping Dubai's skyline. Huda Saeed Al Khaili, the founder of real estate company Sweet Homes Group, is one of the leading female figures in Dubai's real estate market, demonstrating the opportunities available for women in this sector.
14. Women in Dubai Do Not Socialize
Dubai's cosmopolitan nature means there's a vibrant social scene where women participate freely. Women, both local and expatriate, take part in a variety of social activities, ranging from cultural and entertainment events to community initiatives and sports activities.
Social groups such as the Dubai Ladies Club provide women with a platform to socialize and engage in recreational activities. Meanwhile, successful social media influencers like Huda Kattan and Karen Wazen are redefining the social landscape and have a considerable following, showing that women in Dubai have a robust and varied social life.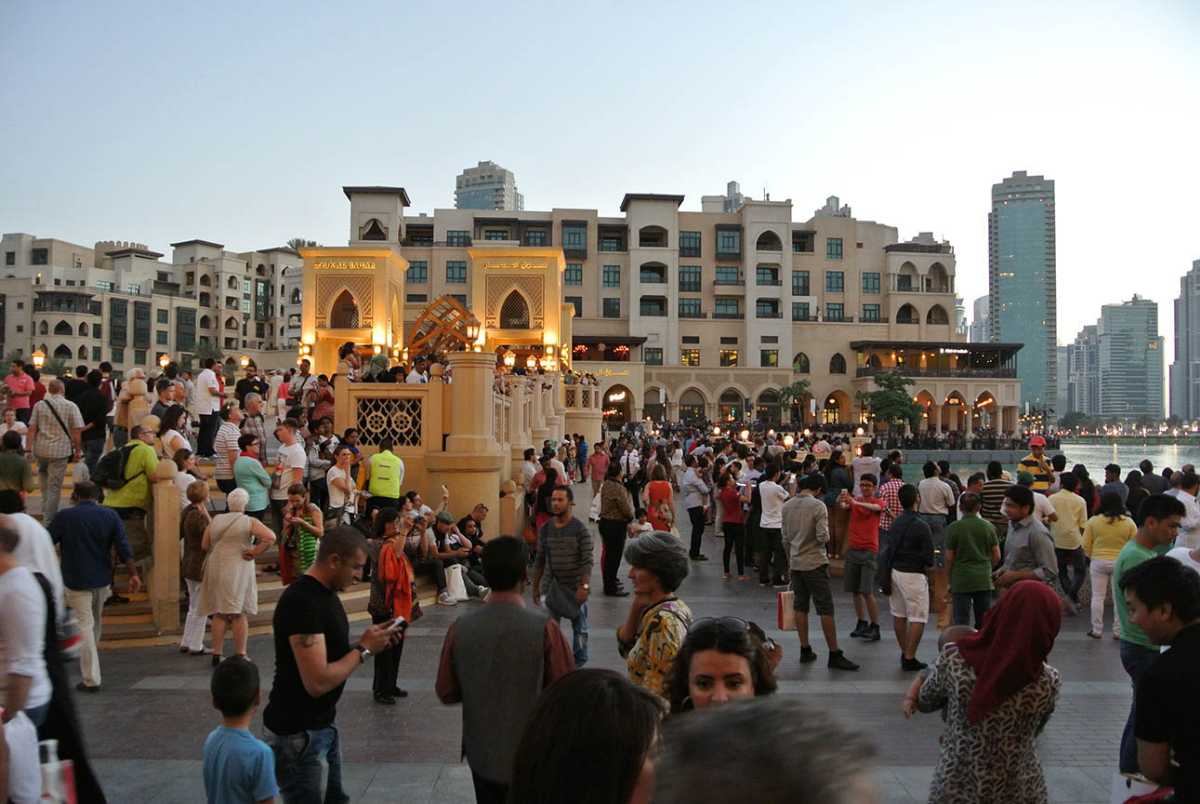 These examples prove that Dubai provides women with multiple opportunities to assert their independence, establish their careers, and make a name for themselves. In reality, the working women of Dubai are shattering stereotypes every day and serving as role models for future generations.
15. Women in Dubai Cannot Initiate Divorce
While it's true that divorce laws in the UAE, a muslim country, are governed by the principles of Islamic law (Sharia), Dubai women do have the right to initiate divorce proceedings if they feel the marriage has irretrievably broken down. This is done through the process of 'Khula', where a woman can obtain a divorce by returning her dowry to the husband. This notion may be perceived as unfair, but it is crucial to remember that legal systems vary worldwide based on cultural, religious, and historical contexts.
To improve the lives of its 80+% expatriates population, the UAE has announced new laws in February 2023 for non-Muslim expatriates covering key family matters such as marriage, divorce, inheritance and child custody. The new legislation will set down procedures for formalising marriage contracts before courts and finalising divorces, whether initiated by one or both parties.
Conclusion
Through the exploration of these fifteen aspects, we've sought to give an authentic portrayal of women's experiences and womens rights in Dubai. The truth is that women's experiences in Dubai, as anywhere in the world, are diverse and cannot be accurately represented by single narratives or stereotypes.
Dubai, as a modern and cosmopolitan city, is a place of contrasts and contradictions - a place where tradition meets innovation, and the old coexists with the new, but that promotes gender equality.
In the end, the experience of women in Dubai, be it female tourists or a foreign woman living in the country, is safe and progressive. As we strive to break down cultural barriers and open dialogues, we hope this exploration contributes to a more nuanced, inclusive understanding of the women in this dynamic city.