10 Best Choices for a Dubai Boat Tour
Dubai, the most vibrant city of the United Arab Emirates and the Middle East, is renowned for its soaring skyscrapers, luxurious shopping malls, and opulent lifestyle. However, beyond the city's glitzy façade lies great waters, waiting to be explored. Why not enjoy a Dubai boat tour and a visit to Palm Island or Bluewater Island to escape the hustle and bustle of the city, during your holiday or business trip, and immerse yourself in the charm of the Arabian Sea.
The Charm of Dubai Waters
The Dubai Creek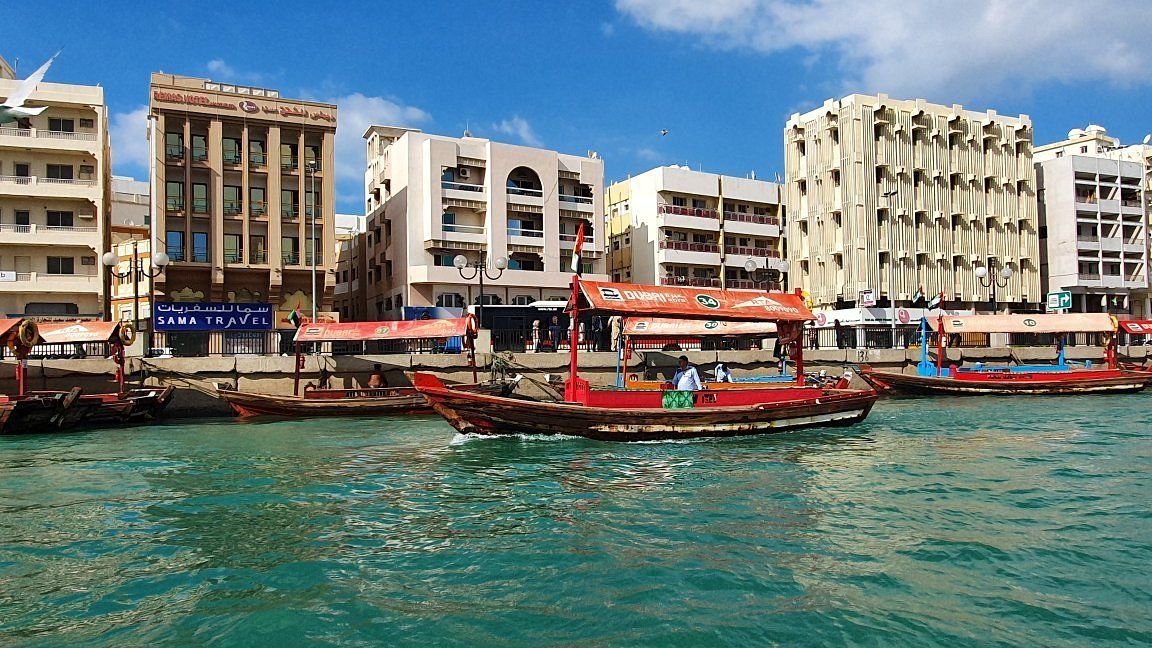 At the heart of Old Dubai, the Dubai Creek serves as a reminder of the city's humble past as a fishing and trading port. Embarking on a boat tour along the creek takes you back in time, allowing you to witness the contrast between the traditional wooden dhows, otherwise named abra, and the modern cityscape when reaching the new Dubai districts.
The Palm Jumeirah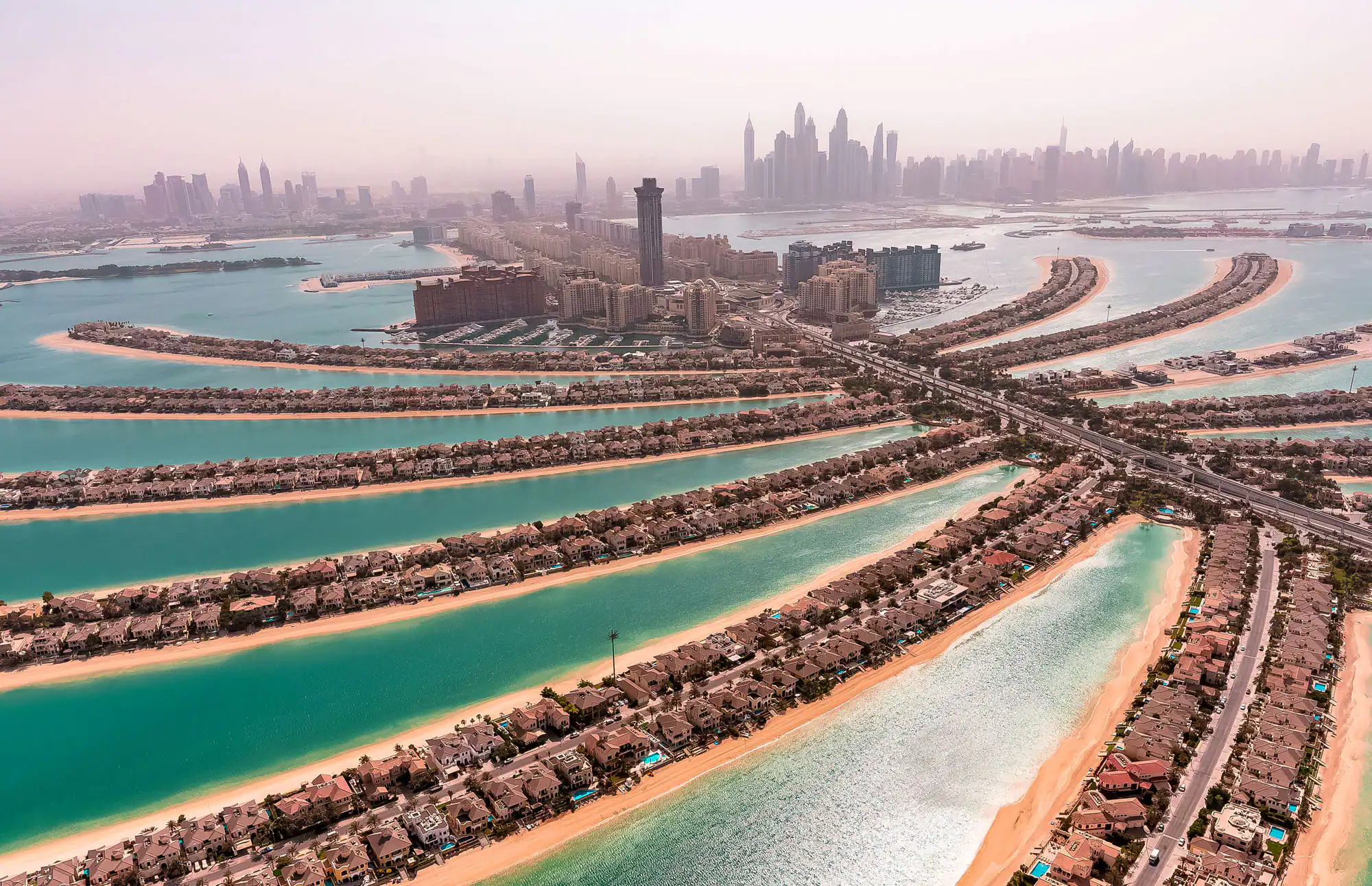 Shaped like a palm tree and extending into the Arabian Gulf, the Palm Jumeirah is an iconic man-made island that boasts luxurious hotels such as Atlantis the Palm and several villas and beachfront residences. A boat tour around this breathtaking structure offers spectacular views of Dubai City's skyline.
The Dubai Marina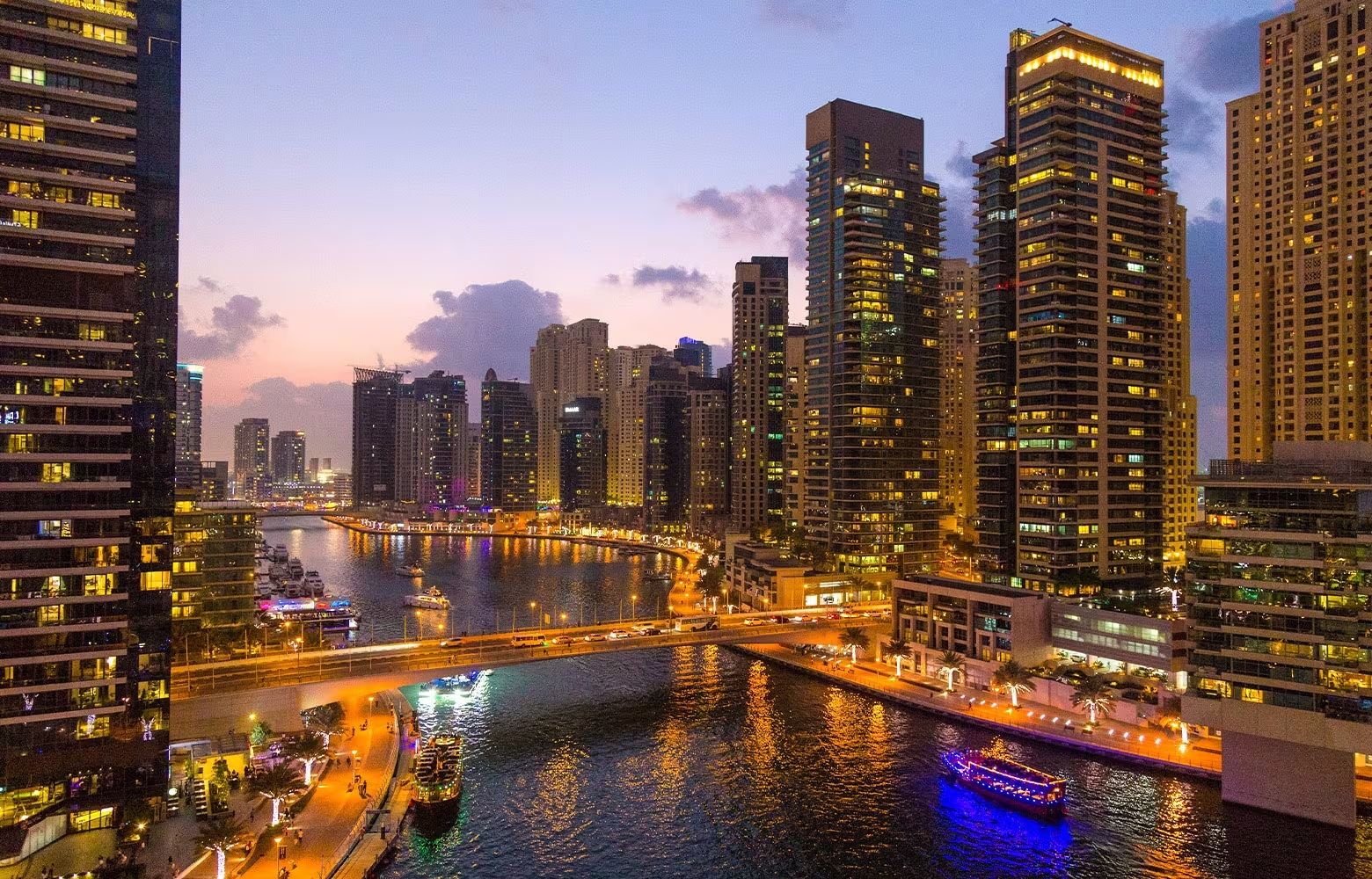 As one of the most vibrant neighborhoods in Dubai, the Dubai Marina offers a blend of skyscrapers, trendy cafes, and upscale boutiques. Exploring the marina from the water provides a great perspective on its architectural marvels. From Dubai Marina mall, you can hop on a boat trip and reach the Dubai sea.
Types of Boat Tours
Dubai offers a variety of boat tours, catering to different preferences and budgets.
Traditional Dhow Cruises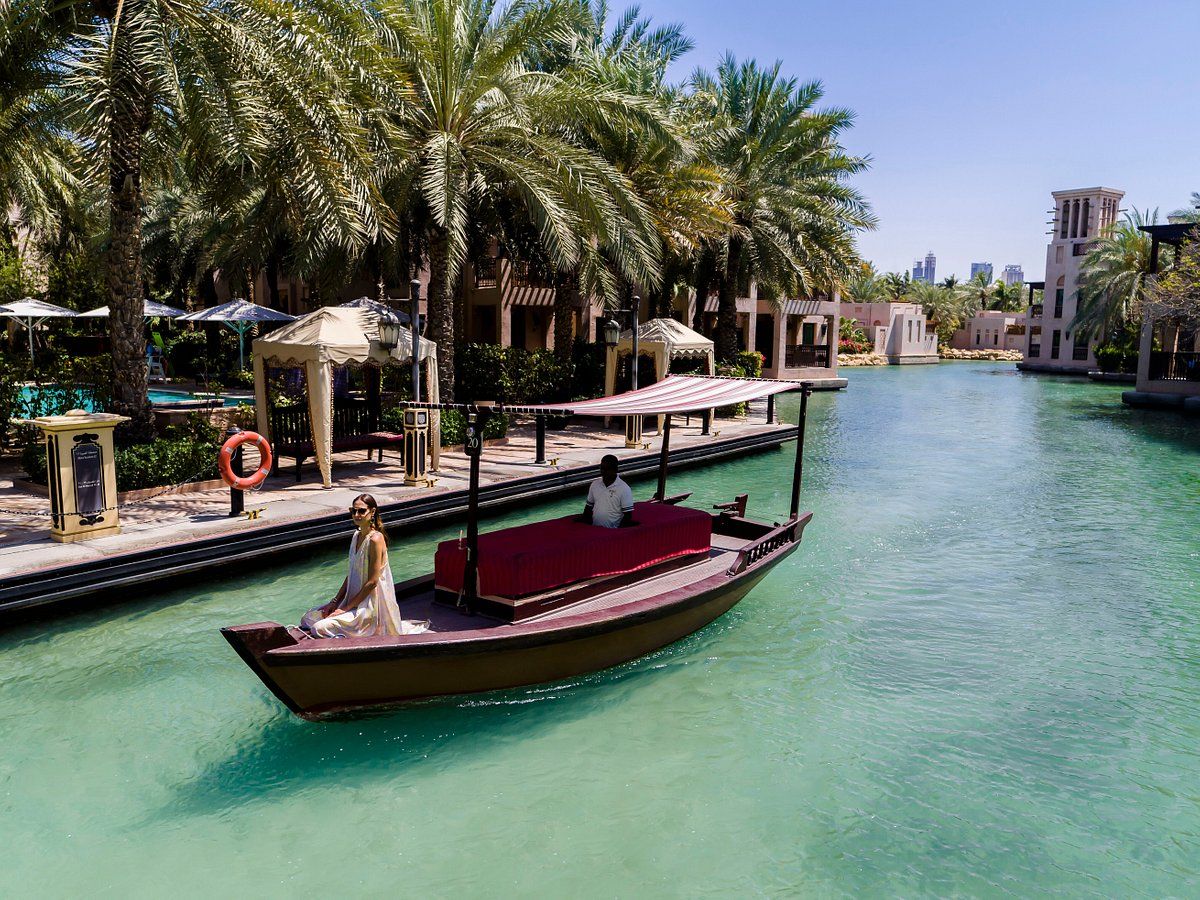 For a touch of Arabian heritage, a traditional dhow cruise is the perfect choice. These wooden boats adorned with vibrant lights offer a magical ambiance, making them ideal for romantic evenings and family gatherings.
Luxury Yacht Tours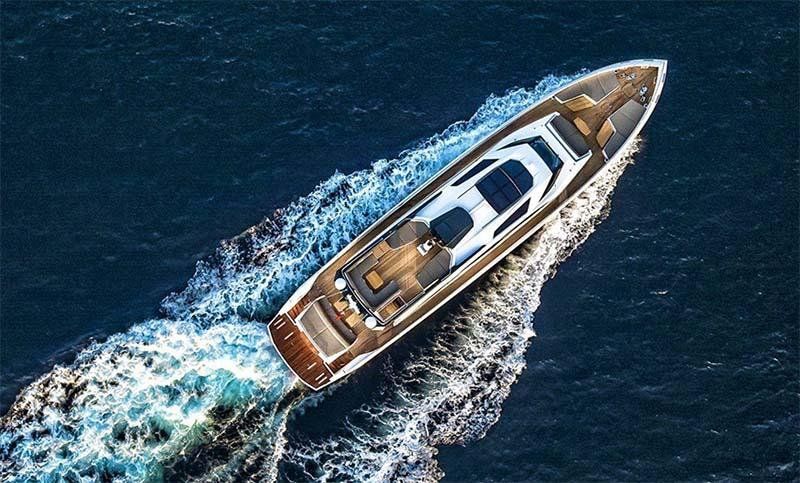 Experience the epitome of luxury aboard a private yacht, which can be hired from places like Dubai Mall or Dubai Marina mall. You are in Dubai, so you can feel no guilt and indulge in personalized services, lavish amenities, and stunning views of Dubai's landmarks. Luxury yacht ride are perfect for celebrating special occasions with your loved one or friends.
Speedboat Adventures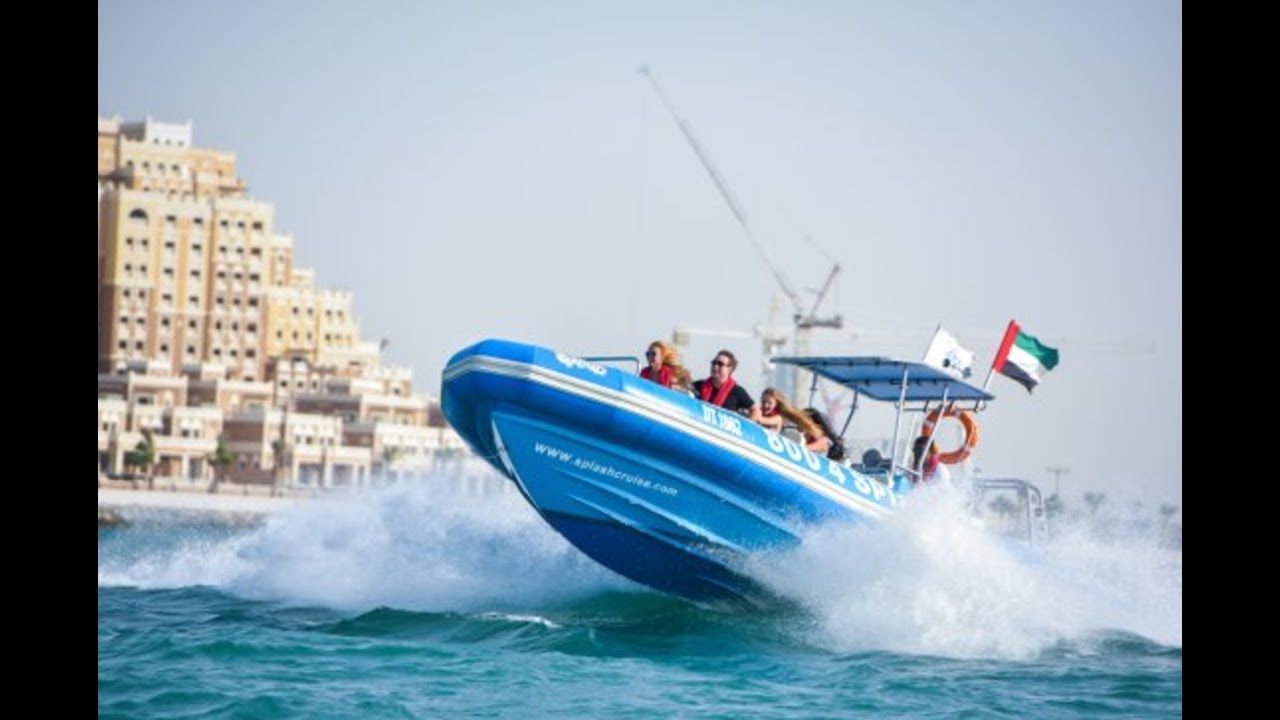 If you crave excitement and adrenaline, a speedboat adventure is the way to go. Dubai speedboats can take you through the deep waters, providing a unique perspective of Dubai's coastline.
Sunset Cruises: A Magical Experience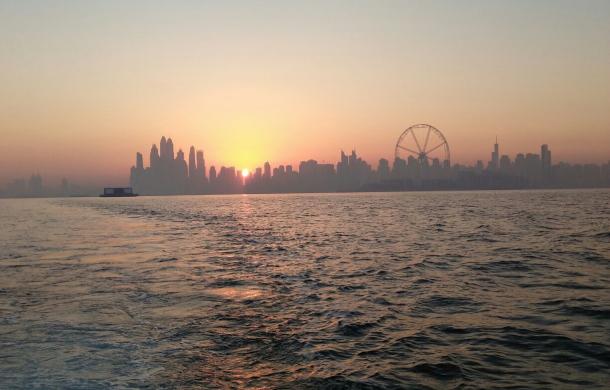 As the sun sets over the horizon, Dubai's skyline transforms into a mesmerizing panorama of colors. Sunset cruises offer a magical experience as the city's landmarks shimmer, creating picture-perfect moments.
Marine Wildlife Encounters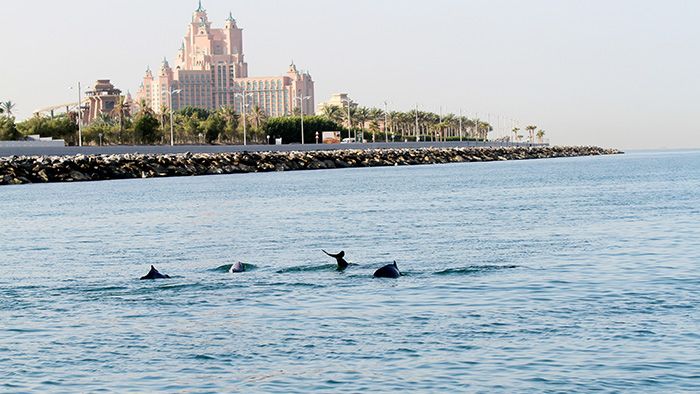 Dubai's waters are teeming with diverse marine life. During a boat tour, you might be lucky enough to spot dolphins, turtles, and even whale sharks, creating unforgettable memories of your encounter with nature.
Dubai's Iconic Landmarks from the Water
Burj Khalifa
The tallest building in the world, the Burj Khalifa, is a sight to behold from any angle. A boat tour allows you to appreciate the magnificence of this iconic structure from the water, providing a unique perspective.
Burj Al Arab
As one of the most luxurious hotels globally, the Burj Al Arab's sail-shaped design is a symbol of Dubai's opulence. A boat tour offers breathtaking views of its amazing architecture and Dubai signature building.
Atlantis Hotel, The Palm
This majestic resort on the Palm Jumeirah is a popular landmark in Dubai. Admiring it from the water allows you to capture its grandeur and unique location.
Water Sports and Activities
Apart from leisurely cruising, boat tours also offer exciting water sports and activities.
Snorkeling and Diving
Explore the underwater world of Dubai through snorkeling and diving excursions. Witness the vibrant marine life and colorful coral reefs beneath the crystal-clear waters.
Jet Skiing
For thrill-seekers, jet skiing along Dubai's coastline is an exhilarating experience. Feel the rush as you speed through the waves, surrounded by the city's dazzling skyline.
Fishing Trips
Embark on a fishing trip to experience the Emirati fishing culture and try your hand at catching some local fish species.
How to Choose the Perfect Dubai Boat Tour?
Whether you're looking for a luxurious yacht charter, a romantic dhow cruise, or a more traditional boat tour, Dubai has it all. And don't worry, you don't have to be a seasoned sailor to enjoy these boat tours, just sit back, relax, and let the local skipper take you on a journey you'll never forget.
I usually use Get Your Guide or Viator when booking tours in my travels, and I especially recommend them because of their great cancellation policy. If you book an activity but your travel plans change, you can cancel up to 24 hours in advance and get a full refund on most experiences.
Here are 10 Great choices:
90-minute Speedboat Tour
Experience: Embark on an adrenaline-pumping adventure with a thrilling 90-minute speedboat tour in Dubai. Zip along the coastline and witness iconic landmarks like Palm Jumeirah, The Atlantis, and The Burj Al Arab up close. An English-speaking guide will share fascinating facts about each location, ensuring an unforgettable and exhilarating experience.
Place: Dubai's coastline, offering stunning views of the city's renowned landmarks.
Price: Starting from approximately $75 per person.
Luxury Dubai Marina Boat Ride
Experience: Step aboard a glass-encased dhow boat for a luxurious boat ride along Dubai Water Canal. Marvel at the city's mesmerizing skyline, including the magnificent Burj Khalifa and Dubai Festival City Mall. Indulge in a 5-star international buffet with live stations, immersing yourself in the bustling atmosphere of Dubai.
Place: Dubai Water Canal, providing a unique perspective on the city's vibrant ambiance.
Price: Prices start at around $100 per person, with the option to include roundtrip hotel transfers and unlimited beverages for additional fees.
Dinner Cruise Dubai Marina
Experience: Embark on an enchanting evening with a dinner cruise along Dubai Marina. Sail along the sparkling coastline and pass by landmarks like Ain Wheel and JBR while a live musician sets the perfect ambiance. Enjoy a delicious international buffet dinner and drinks.
Place: Dubai Marina, offering picturesque views of the city's illuminated coastline.
Price: Prices typically start from around $90 per person, with the option to include unlimited beverages, water, tea, and coffee for an extra cost.
Private Yacht Tours in Dubai
Experience: Set sail on a private yacht charter adventure with a personal skipper on a gleaming 42-foot motor yacht. Lounge on the sundeck, take a dip in the sea, and enjoy the Dubai skyline as your backdrop. This exclusive tour offers a truly personalized and luxurious experience.
Place: Cruising along the Dubai coastline, providing an exclusive and private setting.
Price: Prices may vary depending on the specific package and duration, but they generally start from around $400 to $600 per hour for the yacht charter.
Sea Cruise with Swimming and Sightseeing
Experience: Experience a delightful day of sightseeing and swimming on a luxury boat tour in Dubai. Cruise around major landmarks like Burj Al Arab and Ain Dubai, and take a refreshing dip in the Gulf sea.
Place: Dubai's coastline, passing by iconic landmarks for a memorable experience.
Price: Prices start at approximately $130 per person, with the option to choose either a midday or sunset departure.
Best Dhow Cruises in Dubai
Experience: Embark on a traditional dhow sightseeing cruise around Dubai Marina. Witness the fabulous skyscrapers and landmarks like Dubai Mall and Ain wheel during this one-hour tour, making it an ideal choice for those with limited time in the city.
Place: Dubai Marina, offering a serene and authentic boat cruising experience.
Price: Prices typically start from around $25 per person, making it an affordable and enjoyable option.
Water Canal Cruise
Experience: Sail along Dubai's picturesque coastline on a luxury boat, taking in the city's famous landmarks. Enjoy a delicious international buffet aboard while gliding past attractions like Burj Khalifa. After the cruise, witness the breathtaking La Perle Show, featuring astonishing acrobatic feats and aquatic performances.
Place: Dubai's coastline, offering a stunning backdrop for the cruise, and the La Perle Show venue.
Price: Prices vary based on the chosen package, but they typically start from approximately $150 per person, with options for hotel pick-up and drop-off at additional costs.
Mega Yacht Cruise with Buffet Dinner
Experience: Enjoy a panoramic and luxurious yacht cruise along Palm Jumeirah, Dubai Marina, and other prominent landmarks. Witness your dinner being prepared at live cooking stations while relaxing by the yacht's pool.
Place: Cruising along the vibrant coastlines of Palm Jumeirah and Dubai Marina.
Price: Prices for this luxury yacht cruise start at around $150 per person.
Parasailing Adventure & Boat Ride Dubai
Experience: For thrill-seekers, embark on a parasailing adventure, soaring up to 500 feet over the Arabian Gulf for breathtaking views of Dubai's skyline.
Place: Parasailing takes place while the boat ride offers views of Dubai's coast.
Price: Prices typically start from approximately $100 per person for the combined parasailing and boat ride experience.
Adventure Sightseeing Cruise
Experience: If you're traveling with kids, the Black Pearl Sightseeing Cruise is a must-try experience that promises endless fun for both children and adults. Step aboard the Black Pearl, a pirate-themed ship that sails through areas of Dubai rarely explored by other cruises, such as the Ras Al Khor Wildlife Sanctuary, Business Bay, and the Dubai Canal.
Place: The cruise takes you through scenic and lesser-known parts of Dubai, offering a unique and exciting perspective of the city.
Price: Prices for this thrilling boat tour start at approximately $35 per person, making it an affordable and enjoyable family adventure.
BONUS: Dubai Water Bus & Dubai Water Taxi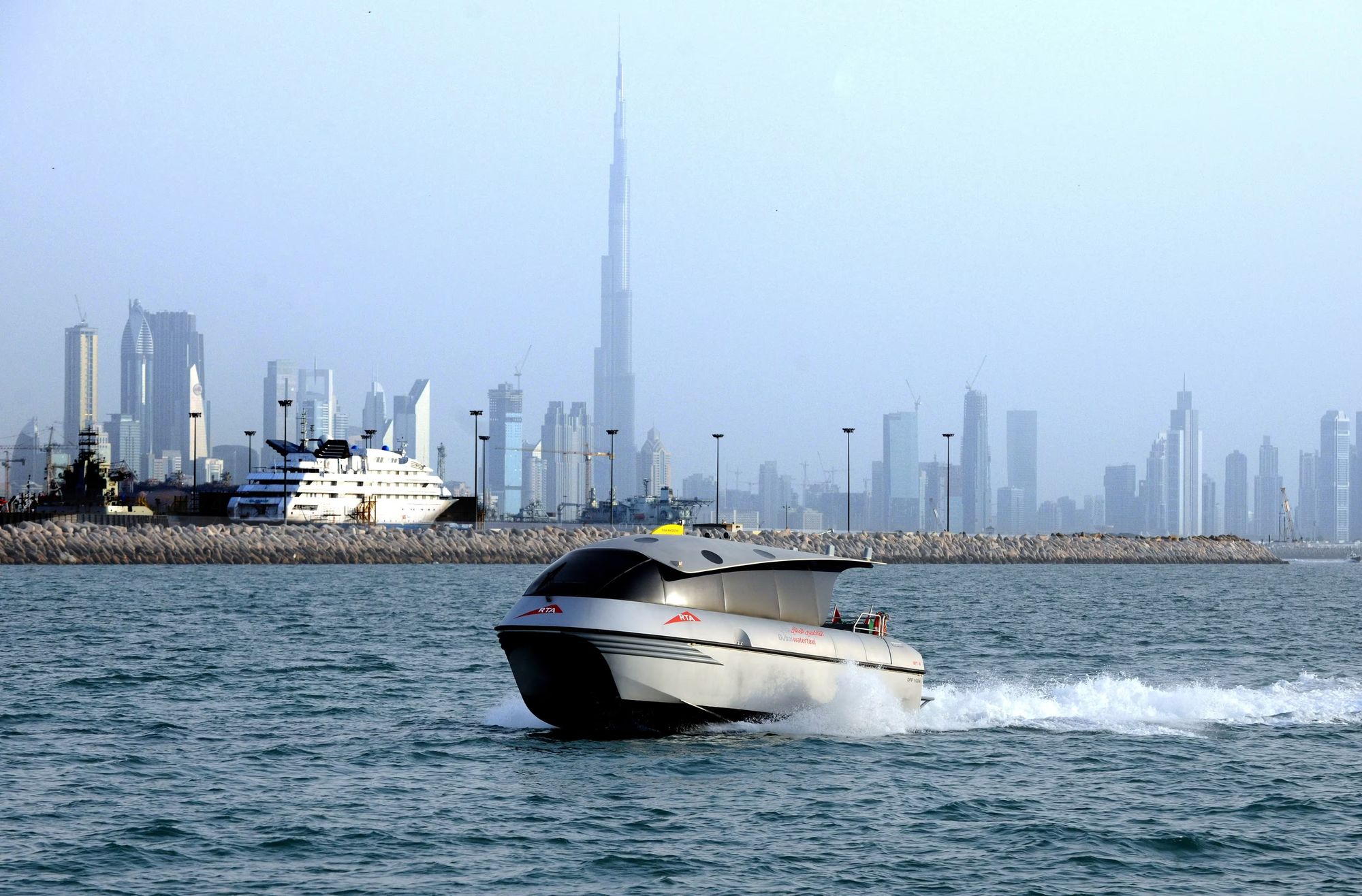 Experience: For a convenient and very affordable way to navigate Dubai's scenic waterfront, consider the Dubai Water Bus. The Dubai Water Taxi will take you across Dubai Marina and explore the various stops along Marina Terrace, Marina Walk, Marina Mall, and Marina Promenade.
Place: With the option to get into a water taxi for a set period or choose from 40 stations across Dubai, you can tailor your trip in a very affordable way.
Price: Fares for the Dubai Water Bus and Dubai Water Taxi vary based on routes and services, but are between $7-20. For detailed information, visit the RTA website.
Tips for a Memorable Boat Tour Experience
Dress comfortably and carry sunscreen and sunglasses.
Bring your camera to capture the stunning views.
Stay hydrated and avoid excess in food.
Respect the marine life and natural surroundings.
Conclusion
A Dubai boat tour is a journey that blends modernity with tradition, luxury with adventure, and nature with architecture. It allows you to experience the city's multifaceted charm from a unique vantage point, creating cherished memories to last a lifetime. Whether it's a serene dhow cruise along the Dubai Creek, a thrilling speedboat adventure, or a luxurious Dubai Marina yacht tour, the experience is sure to be unforgettable.

If you want to explore a list of 20 distinct items that business travelers can consider buying for themselves, their loved ones, check these 20 Unique Things to Buy in Dubai and Abu Dhabi on a Business Trip.
If you are more adventurous and are willing to further explore the United Arab Emirates, check this article for 10 Things to Do at 2 Hours drive: Abu Dhabi and Ras Al Khaimah, The Perfect Dubai Alternatives.
Last but not least, dont forget to check Dubai Michelin Guide Restaurants: My Top Choice for Business Tourists.