Beauty World Middle East 2023, Everything to Know, from Venue, Dates, Exhibitor List and More
Dubai is gearing up to host Beauty World Middle East 2023, scheduled from 30 October to 1 November 2023 at the Dubai World Trade Centre. The exhibition is the largest international trade fair for beauty products, hair, fragrances, and wellness in the Middle East, making it a significant beauty industry event in the region and beyond.
Considering its continuous growth, fueled by luxury beauty brands like Dior, innovative ones like Benefit, or local brands like Widian perfumes, "The beauty and personal care market in the Middle East and Africa region is worth $ 33 billion as of 2021 and is expected to reach $39 billion by 2025," says Amna Abbas, consultant in beauty and fashion with Euromonitor.
This guide will assist you in planning your trip and maximizing your experience at the event. You can register for the event here or bookmark this page for regular updates regarding the 2023 edition of BeautyWorld Middle East as Messe Frankfurt, its organizer, shares more details about speakers and programs become available.
This guide will cover the following topics:
Introduction to Beauty World Middle East 2023: This section provides an overview of the event, including dates, venue, schedule, keynote speakers, exhibitors list.
How to Register: A detailed guide on the registration process, deadlines, and the types of passes available.
Planning your Journey: Advice on the best times to book, suggested airlines, and flight routes to Dubai.
Finding the Right Accommodation near Dubai World Trade Center: Suggestions for hotels in close proximity to the event venue to suit various budgets and preferences, including those with a focus on sustainability.
Getting Around in Dubai: Guidance on public transport, taxi services, car rentals, and the city's connectivity.
Networking in Dubai: Suggestions for other business-related activities, meetings, or places in Dubai that can be combined with your Beautyworld attendance.
Top Restaurants and Dining Experiences in Dubai: Highlighting local culinary delights, famous restaurants.
Best Things to do in Dubai: Recommendations for sightseeing, cultural experiences, shopping, and entertainment in Dubai.
Etiquette and Local Customs: Advice on cultural norms, dressing, and social etiquette in Dubai.
Introduction to Beautyworld Middle East 2023

Beautyworld Middle East, hosted annually in Dubai, United Arab Emirates at the Dubai World Trade Center, is a key event in the international beauty industry calendar.
Beauty World Middle East Event Details

Beauty World Middle East 2023 will span five days from 30 October to 1 November 2023, from 10 am to 6pm. The event will be hosted at the Dubai World Trade Centre (DWTC), a premier venue known for staging large-scale international conferences and exhibitions in Dubai throughout the year.
With a packed schedule that includes keynote speeches from influential beauty industry figures (like British perfumer Jo Malone last year), panel discussions, product launches, interactive workshops, BeautyWorld Middle East Awards, and plenty of networking opportunities, over 1,400 exhibitors from 66 countries and various beauty categories will display their latest innovations to an expected crowd of over 55,000 trade visitors during the trade show.
Beautyworld Middle East 2023 will be divided into several sectors, allowing attendees to navigate the event according to their specific interests and the latest trends in the beauty industry. Each sector will showcase innovation, live demonstrations, product launches, and conference sessions.
The categories presented at Beauty World Middle East are:
Machinery, Packaging, Raw Materials & Contract Manufacturing
Fragrance Compounds & Finished Fragrance
Cosmetics & Skin care
Quintessence the art of perfume
Natural & Organic
Personal Care & Hygiene
Hair, Nails & Salon Supplies
Beauty Tech
The Beauty World Middle East exhibitors list 2022 is available here, with already announced participation in 2023 of: Firmenich, Givaudan, Eurofragrance, Nazih, Callista and many more fragrances, cosmetics and other personal care products.
Apart from industry-focused activities, attendees can look forward to a range of social events and entertainment, making Beauty World not just an opportunity to gain business insights, but also a unique experience for the beauty community visiting Dubai.
Who to meet at Beauty World Middle East?

With over 52,000 visitors in 2022 from 139 visiting countries, the event has become the leading platform for beauty product introductions, innovation, and industry connections, drawing visionaries, pioneers, industry professionals and leaders from all corners of the globe. It is the place to meet:
Buyers / Dealers
Distributors
Manufacturers
Hotel / Spa Developers
Retailers / Wholesalers
Consultants / Trainers
Importers / Exporters
Cosmetologists
Beauty Hair Professionals
Trade Associations, Governments Agencies and Media
Over the years, Beautyworld Middle East has established itself as a pivotal event, revealing ground-breaking products, fostering robust connections between beauty experts, entrepreneurs, investors, and providing comprehensive insights into the latest industry trends and techniques.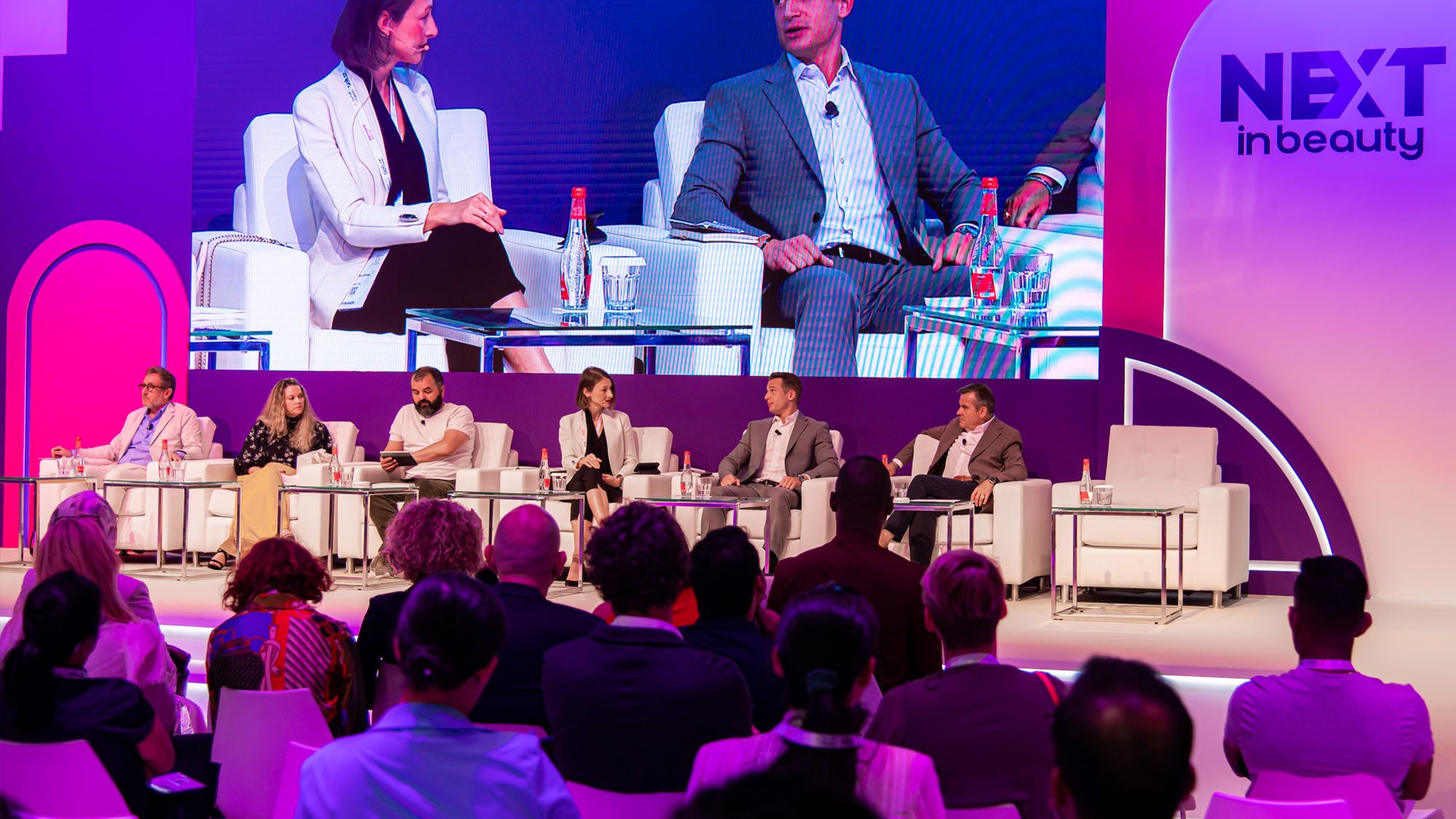 How to Register for Beauty World Middle East ?

Registration for Beauty World Middle East 2023 is simple and can be completed here via the official Beautyworld Middle East website. Visitors can select from various ticket options according to their needs - from single-day passes to passes for the entire event duration.
Online registration is mandatory for free entry to the exhibition. By registering online you will receive your badge prior to the show, allowing you to print your badge at home.
Important: Individuals below the age of 18 are strictly not allowed to enter the exhibition halls.
On-site registration is also available, but pre-registration is recommended to avoid queues and secure the best prices.
Traveling to Dubai for Beautyworld Middle East 2023
Dubai is easily reachable from most parts of the world, thanks to its strategic location and top-notch aviation infrastructure. Dubai International Airport (DXB) is among the world's busiest airports, with direct flights from major cities globally.
Visitors can also fly into Dubai Al Maktoum International Airport (DWC) or Abu Dhabi International Airport (AUH), which are respectively within a 45min and 1h30 drive to the Dubai World Trade Centre.
Many countries are eligible for visa on arrival or e-visa facilities to the UAE. Visitors are advised to check visa requirements well in advance via the Emirates Airlines visa portal to ensure a smooth journey.
Finding the Right Accommodation for Beautyworld Middle East 2023

Accommodation in Dubai ranges from luxury to budget options, catering to all budgets.
Accommodation in Dubai ranges from luxury to budget options, catering to the different needs of the GITEX attendees. Numerous hotels are located in proximity to the Dubai World Trade Centre (DWTC), providing convenient access to the venue. We list here the best hotels for Beauty World attendees.
Attendees can also consider hotels in areas such as Downtown Dubai, Business Bay, and Sheikh Zayed Road, which offer excellent connectivity to DWTC and other attractions in the city.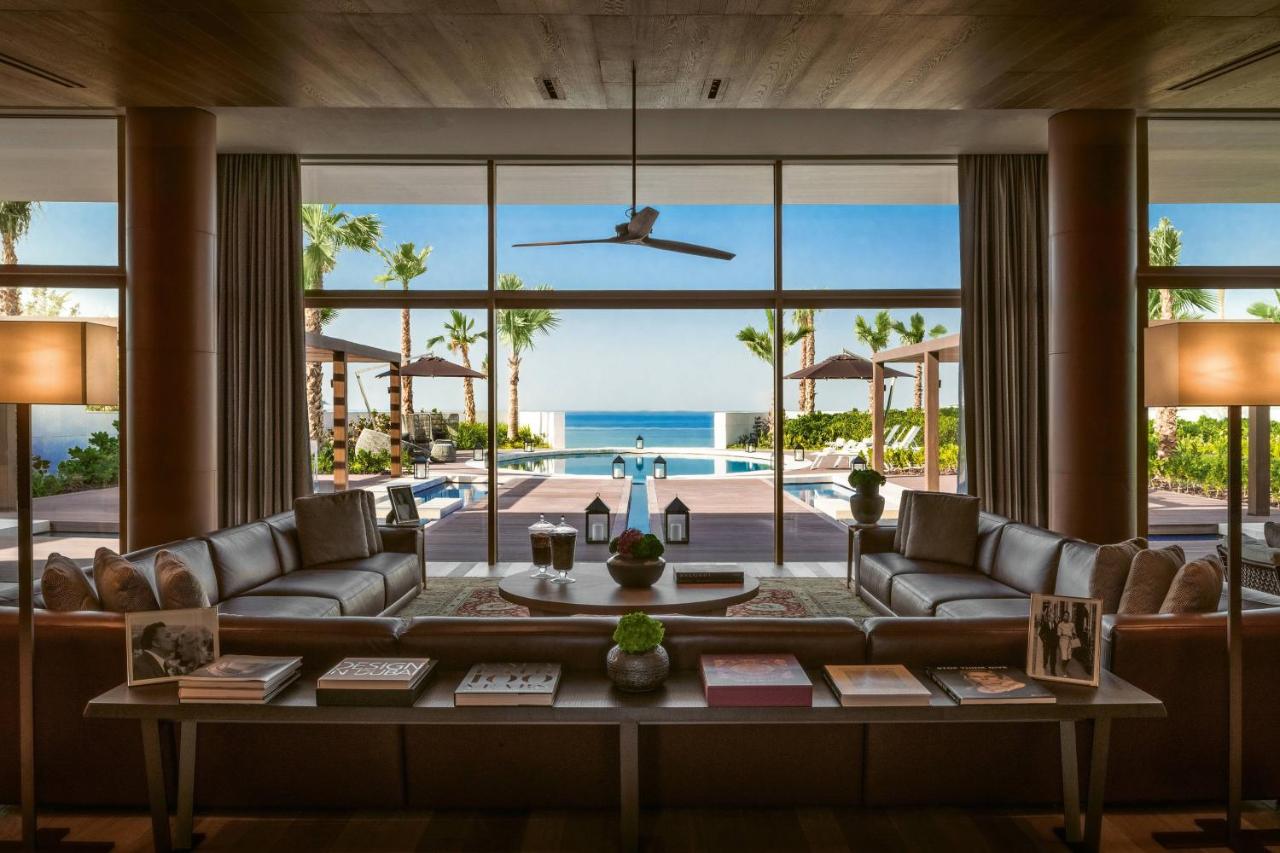 This comprehensive article presents 15 of the best affordable hotels in Dubai next to Dubai World Trade Centre.
Getting Around in Dubai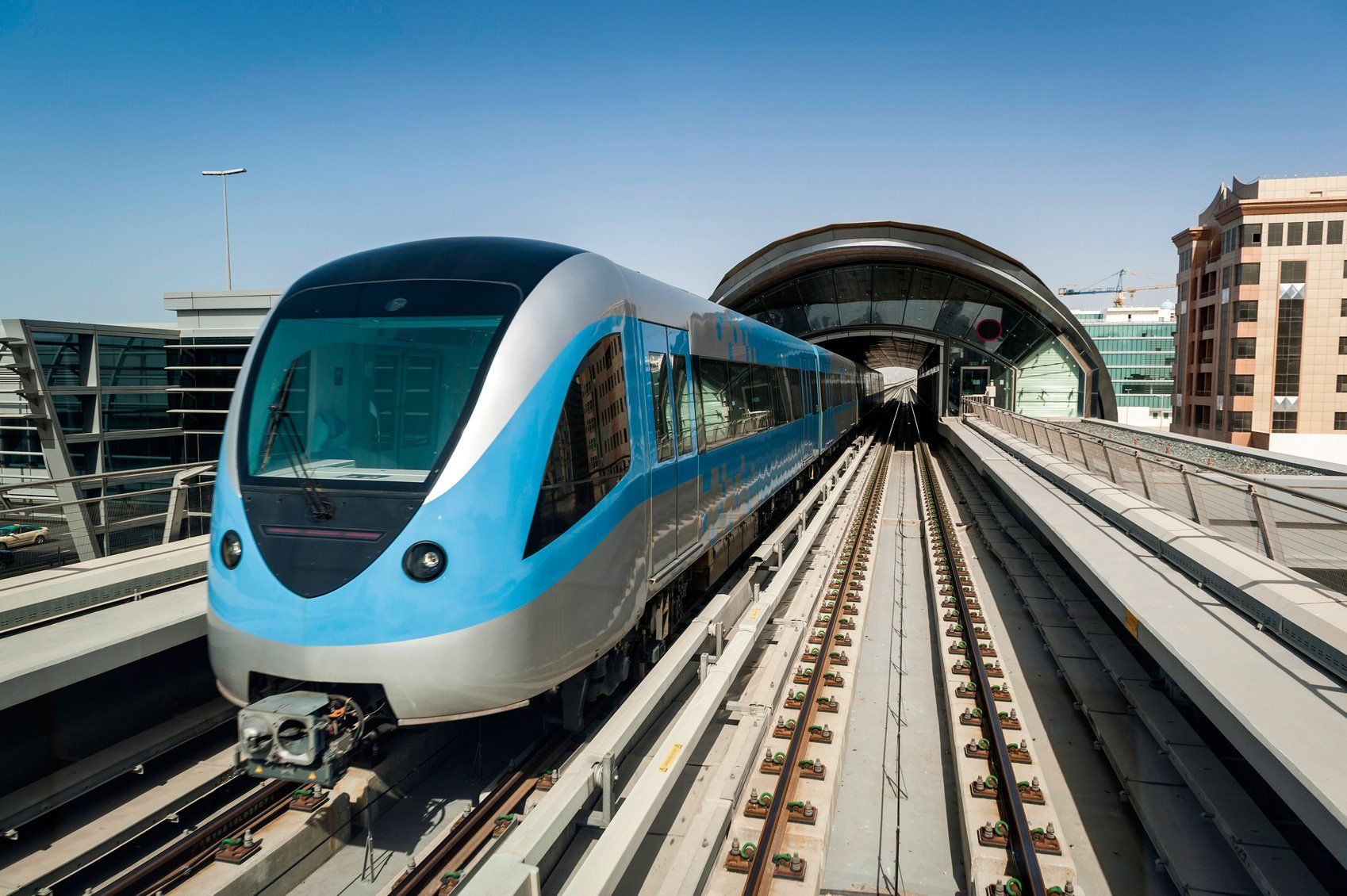 Dubai boasts an efficient and comprehensive public transportation network, which includes the Dubai Metro, buses, trams, and water taxis. The Dubai Metro, with its two main lines (Red and Green), is a favored option, connecting major tourist, residential, and business locations.
Notably, the Dubai World Trade Centre, where Beautyworld Middle East 2023 will take place, has its own metro station on the Red Line, making it particularly accessible.
For a more private commute, taxis are plentiful in Dubai and can be hailed on the street or booked via phone or mobile applications. Ride-hailing services such as Uber and Careem are also widely used. Car rental services are readily available for those who prefer driving, but it's worth noting that traffic can be congested during peak hours.
Dubai's roads are well marked, and navigation is easy with the help of GPS services. There's ample parking available near the Dubai World Trade Centre, although it tends to fill up quickly due to the large number of attendees at the event.
You can read more here about the best way to get around Dubai transport system during Beauty World Middle East and other events.
Networking at Beautyworld Middle East 2023

With more than 55,000 attendees expected from across the globe, Beautyworld Middle East provides an excellent platform for networking. The event encourages professionals, entrepreneurs, and enthusiasts to interact, share ideas, and foster meaningful connections within the beauty industry. Ensure to carry a plentiful supply of business cards and be prepared to engage in discussions about the latest trends and innovations in the industry.
Numerous networking events, including receptions, dinners, and meet-and-greets, are organized on the sidelines of the main event. Participating in these activities can be beneficial to your networking goals, providing opportunities to connect with industry leaders and influencers in a less formal setting.
Dubai is also hosting multiple business groups, and events, giving you the opportunity to network beyond the events organized by Beauty World community. It can be the occasion to discover how to establish a business in Dubai or the United Arab Emirates, or to identify potential new suppliers and partners.
Dining in Dubai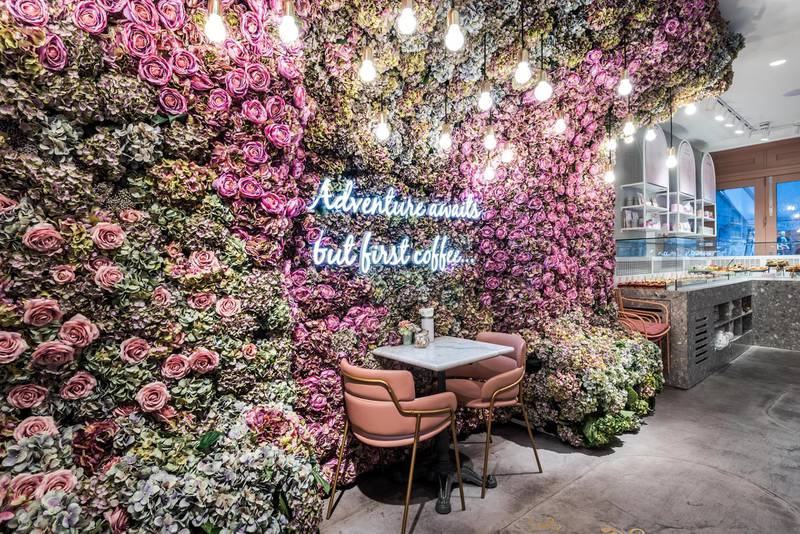 While in Dubai, don't miss the opportunity to explore the city's glamour and its diverse restaurants scene. The city offers a broad range of dining options, from street food to gourmet meals, reflecting its multicultural population. Restaurants and eateries in Dubai cater to every imaginable taste, with offerings ranging from traditional Emirati cuisine to dishes from around the world.
Near the Dubai World Trade Centre, options like the One Cafe at the One Central building, Starbucks at the nearby One Central district, and the restaurants at the Novotel and Ibis hotels provide convenient dining options. For more luxury dining experiences, the city's many high-end hotels and dining establishments offer a plethora of choices.
It is also the opportunity to indulge in fine dining at one of the many Michelin star restaurants Dubai is hosting. Check this shortlist of Michelin restaurants selected for you.
Best Things to Do in Dubai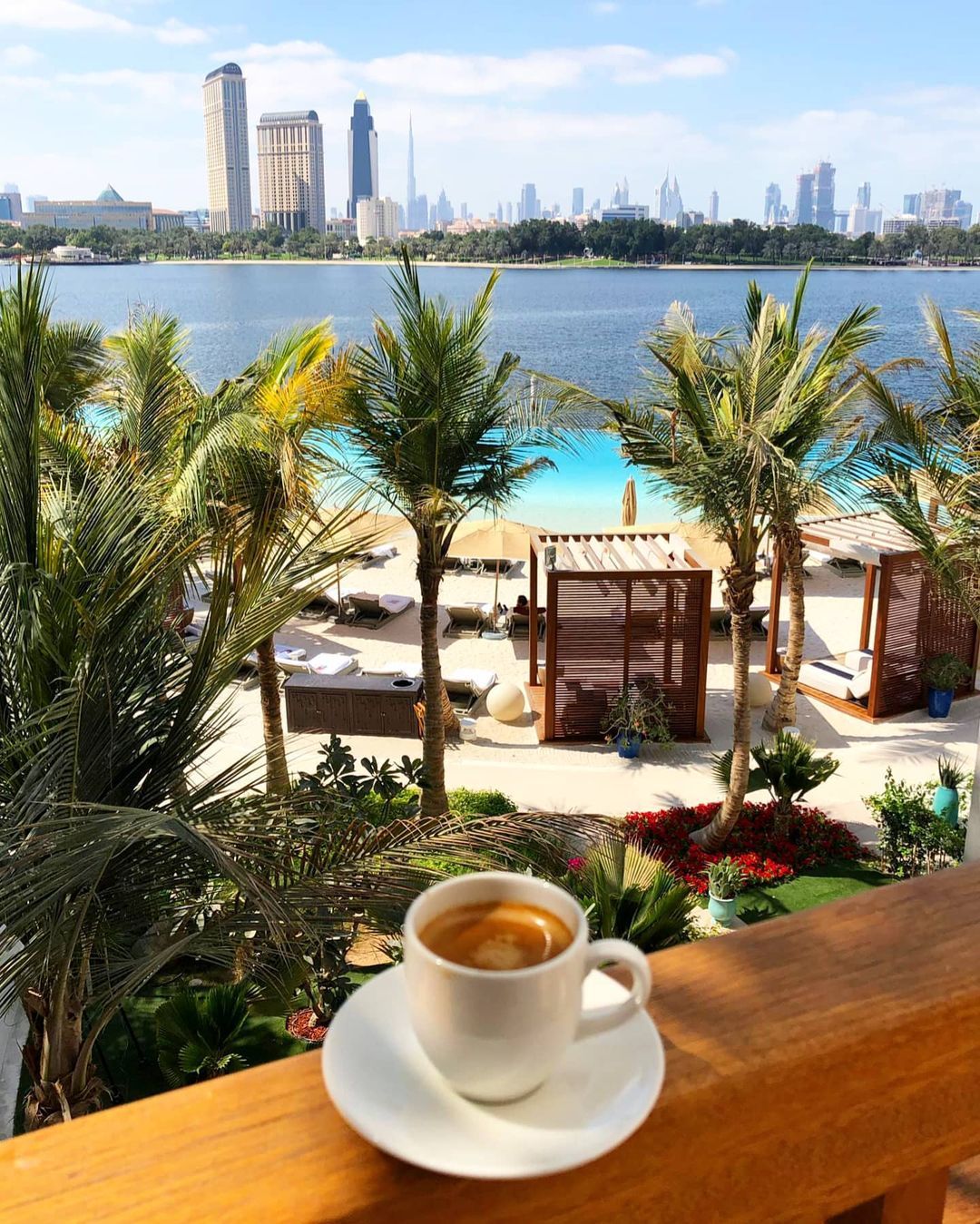 While the primary purpose of your visit might be Beautyworld Middle East 2023, taking some time to explore the city can enrich your travel experience. Dubai is renowned for its mix of modernity and tradition, seen in its impressive skyline marked by iconic structures such as the Burj Khalifa, the Palm Jumeirah, and the Dubai Frame.
Other must-visit locations include the historic Dubai Creek, the bustling souks of Deira, the Dubai Museum, and the artsy precincts of Alserkal Avenue. For an unforgettable experience, consider a desert safari, which typically includes dune bashing, a traditional meal, and entertainment.
Business Etiquette in Dubai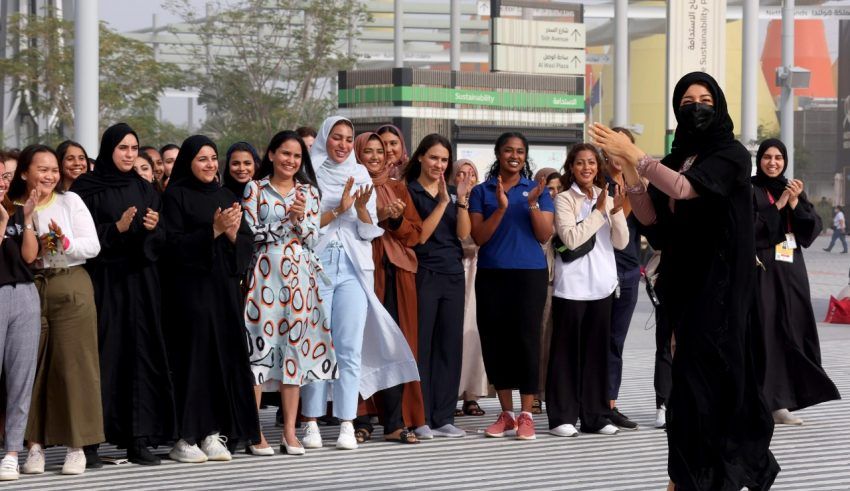 Understanding local customs and business etiquette is essential when networking and conducting business in Dubai. Politeness and respect for local customs go a long way in forming successful business relationships. Handshakes are common but wait for your counterpart to extend their hand first. Also, it's respectful to use your right hand for greeting and giving or receiving items.
Meetings often start with small talk before moving to business discussions. Patience is highly valued in the Emirati business world, so avoid rushing conversations or meetings. The standard weekend in Dubai is Friday and Saturday, with the working week running from Sunday to Thursday.
Conclusion
With these tips in mind, you'll be well-prepared for your visit to Beauty World Middle East 2023 and can look forward to a rewarding experience, both professionally and personally.
Whether you're a professional seeking networking opportunities, a business owner looking to expand, or an enthusiast passionate about the beauty industry, this beauty trade show offers a chance to dive into the heart of the latest cosmetics regulation, beauty trends, products, and innovations. Leverage the opportunity to interact with leading industry figures, broaden your knowledge, and establish valuable connections that could propel your career or business forward.
But remember, your visit to Dubai should not be solely confined to the event. The city offers a wide spectrum of culinary delights, luxury shopping experiences, stunning architectural marvels, and traditional markets that deserve to be explored. It's this blend of modernity and tradition, business, and leisure that sets Dubai apart and makes it a memorable destination.
Equipped with a comprehensive knowledge of what to expect at Beautyworld Middle East 2023, how to navigate the city, understanding business etiquette, and the best ways to unwind, you're well-prepared to extract the most out of your visit to this vibrant metropolis.
As you plan your journey, soak in its dynamic energy, savor its global flavors, engage with its global audience, and you'll return home enriched, both professionally and personally. The city is a canvas that paints a different picture for every visitor. Come, be a part of this beautiful mosaic, and take back a piece of Dubai with you.