Abu Dhabi or Dubai: Choosing Between the Two Emirates for Business Setup
Abu Dhabi and Dubai, the two leading emirates of the UAE, and powerhouses of the Middle East alongside Saudi Arabia and Qatar, have captivated the world with their image of world richest cities, great marketing, optimism, but also their ability to merge modernity and cultural heritage.
Are Abu Dhabi or other emirates Dubai alternatives for businesspeople?
While Dubai has grown to global reputation, Abu Dhabi is lesser known, except from experts or people familiar with the Middle East. Both cities present a plethora of opportunities for business travelers and entrepreneurs alike. We will offer you a different perspective, based on personal activity in the Middle East.
In this article, we delve into the key aspects of Abu Dhabi and Dubai, helping you with insights to make an informed decision about where to establish your business and plan your next business travel to the United Arab Emirates.
In Summary:
You Will Prefer Dubai if You Enjoy a More Multicultural, Modern, Fast-paced city and Will Prefer Abu Dhabi if You Prefer a More Quiet and Cultural City.
If you want to read more about Abu Dhabi, and what can life be in the emirate, read our article 25 Common Misconceptions About Abu Dhabi. This article sheds light on the real Abu Dhabi, debunking common misconceptions and offering a detailed and factual perspective on this city.
The UAE's Role in Global Business and How It is Attracting Global Entrepreneurs
The United Arab Emirates (UAE) has emerged as a powerhouse in the global and Middle Eastern business landscapes, solidifying its position as a prime destination for entrepreneurs and businesses worldwide. With its strategic location at the crossroads of major continents, a robust economy, and a business-friendly environment, the UAE has become a magnet for business travelers looking to meet clients or partners and ambitious entrepreneurs seeking to establish their ventures in a dynamic and prosperous setting.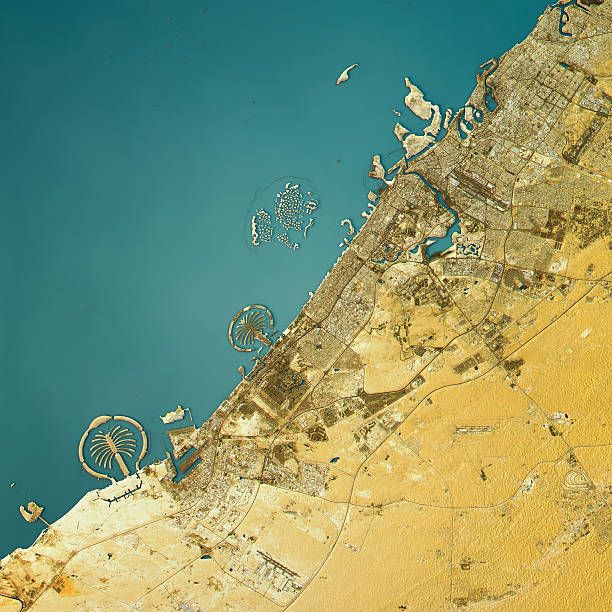 What's significant is that Dubai and Abu Dhabi have achieved these results in just the past few decades. The UAE has transformed itself from a desert nation into a modern and influential player in the global economy in less than 50 years.
The UAE serves as a vital gateway between the East and the West, connecting markets and facilitating international trade. Its well-developed infrastructure, including world-class airports, seaports, and logistics facilities, has contributed significantly to its attraction and prominence in global commerce.
Among some indicators that illustrate Dubai or Abu Dhabi attractiveness:
Economic Diversification: The UAE's efforts towards economic diversification have been remarkable, with non-oil sectors contributing significantly to its GDP. The UAE isn't anymore just an oil-powered economy. In 2020, non-oil sectors accounted for 68.4% of Abu Dhabi's GDP, showcasing its successful strides in reducing reliance on oil revenues. (Source: Statistics Center Abu Dhabi)
Foreign Direct Investment (FDI) Inflow: The UAE has consistently attracted substantial foreign direct investment due to its business-friendly environment. The UAE was ranked 1st in the MENA region to receive 31 per cent of the total FDI inflow to the region, amounting to USD 66.6 billion. (Source: Dubai Investment Development Agency)
Ease of Doing Business: The UAE ranks high in global ease of doing business indices, indicating its commitment to providing a conducive environment for businesses. According to the World Bank's Doing Business 2020 report, the UAE secured the 16th position out of 190 countries, showcasing its efficiency in facilitating business setups and operations.
Global Competitiveness: The UAE has consistently ranked high in global competitiveness rankings, demonstrating its attractiveness for businesses and entrepreneurs. In the World Economic Forum's Global Competitiveness Index 2019, the UAE secured the 25th position, outperforming many developed economies in areas like infrastructure, market size, and innovation capacity.
Economic Freedom: The UAE boasts a high level of economic freedom, allowing businesses to thrive in a competitive and open market. The Heritage Foundation's Index of Economic Freedom 2021 ranked the UAE 9th out of 184 countries, citing its strong property rights protection, low tax burden, and overall economic stability as key factors contributing to its economic freedom.
Global Entrepreneurs Are Choosing to Setup in the UAE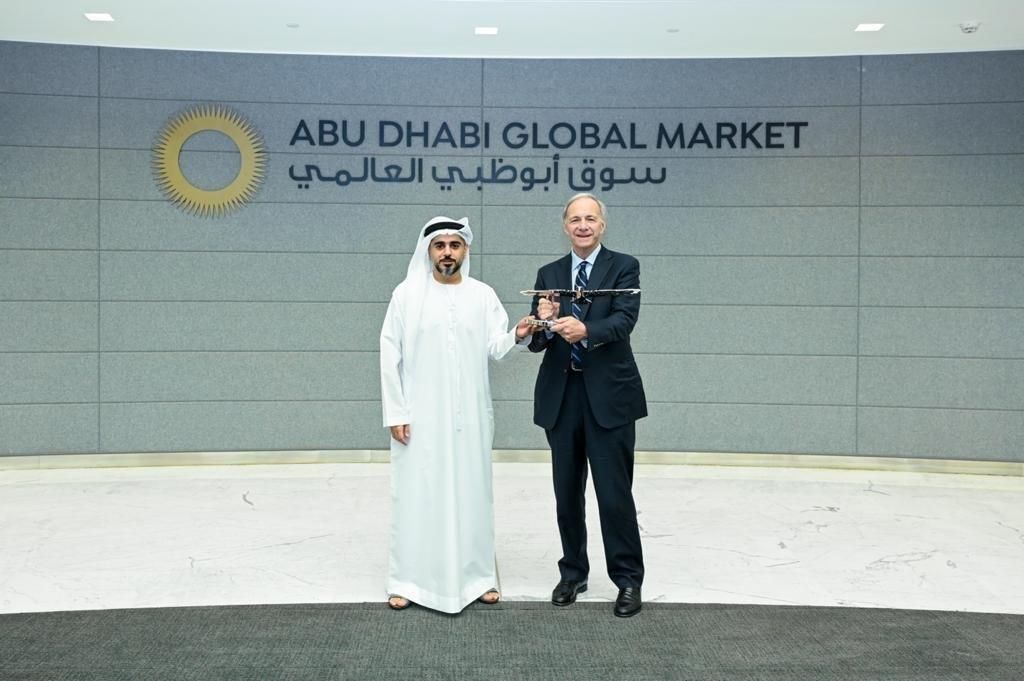 Entrepreneurs from all corners of the world are increasingly drawn to the UAE for its entrepreneurial ecosystem, supportive policies, and remarkable growth opportunities. The UAE's ease of doing business, transparent regulatory framework, and tax benefits have made it an attractive destination for start-ups and established companies alike. The government's initiatives, such as Vision 2021 and Dubai D33, demonstrate its commitment to fostering innovation and economic diversification.
The presence of numerous free zones in the UAE offers a conducive environment for global entrepreneurs to establish their businesses. These free zones provide 100% foreign ownership, tax exemptions, and simplified business setup processes, allowing entrepreneurs to focus on their ventures' growth and success.
If you want to discover Dubai or Abu Dhabi business scene, attending one of the largest exhibition happening in each of the emirate is a good idea. You can read our detailed guides related to technology exhibition GITEX Dubai, to energy trade show ADIPEC or to the beauty industry event Beauty World Middle East.
Dubai and Abu Dhabi, The Dynamic Duo of the UAE
Within the UAE, two prominent cities, Dubai and Abu Dhabi, stand out as powerful economic engines and global icons. Each city plays a crucial role in the country's economic development and has its unique appeal to businesses and entrepreneurs.
Dubai, the dynamic metropolis of the UAE, exudes modernity and ambition. It is renowned for its impressive skyline, including the iconic Burj Khalifa, the world's tallest building. As a global business center, Dubai offers a cosmopolitan environment with a diverse international community and a vibrant entrepreneurial ecosystem. The city's Expo 2020 event showcased its commitment to innovation and positioned it as a platform for cutting-edge technologies and investment opportunities.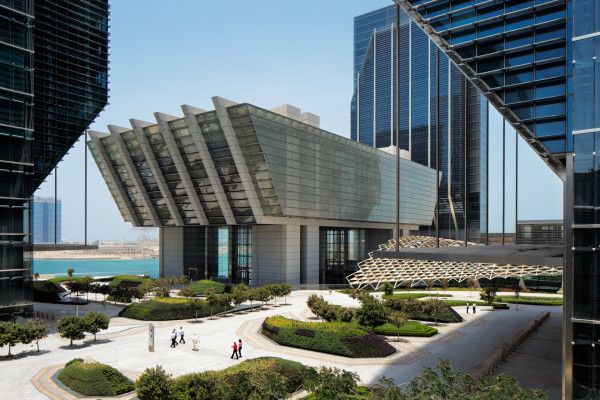 Abu Dhabi, the capital city of the UAE, complements Dubai's dynamism with a more serene and culturally rich ambiance. Think Washington vs New York. The city is characterized by its awe-inspiring Sheikh Zayed Grand Mosque and its emphasis on preserving its rich heritage. As the leading Emirate in terms of oil reserves, Abu Dhabi has strategically diversified its economy into sectors like finance, tourism, and renewable energy, attracting global investments and opportunities.
Delving into the Choice between Dubai and Abu Dhabi for Business Travelers or Entrepreneurs
In this article, we delve into the factors that make the choice between Dubai and Abu Dhabi a compelling decision for business travelers and entrepreneurs. We explore the unique attributes of each city, their business environments. By understanding the strengths and opportunities offered by Dubai and Abu Dhabi, global entrepreneurs can make an informed decision about the best location to establish and grow their ventures in the UAE.
With a robust economy, welcoming business policies, and a strategic geographical advantage, the UAE continues to thrive as a global business powerhouse. Each of Dubai and Abu Dhabi emirate, as the driving forces behind the country's success, provide a wealth of opportunities for global entrepreneurs to realize their visions, while they contribute to the UAE's continued growth on the world stage.
Infrastructure and Business Environment
Both Abu Dhabi and Dubai boast world-class infrastructure and a thriving business environment. Abu Dhabi, the capital of the UAE, showcases a strong focus on sustainable development and has become a hub for the energy industry, thanks to its rich oil and gas reserves, and the finance industry, building on its 3 sovereign wealth funds Mubadala, Abu Dhabi Investment Authority (ADIA) and ADQ. According to the Abu Dhabi Department of Economic Development, the city has attracted significant foreign direct investment, with a total value of US$ 25 billion in 2020 alone. The emirate has as well diversified to attract leisure tourists with grand events like the NBA in Abu Dhabi every year, Ferrari World Abu Dhabi or Yas Waterworld theme parks.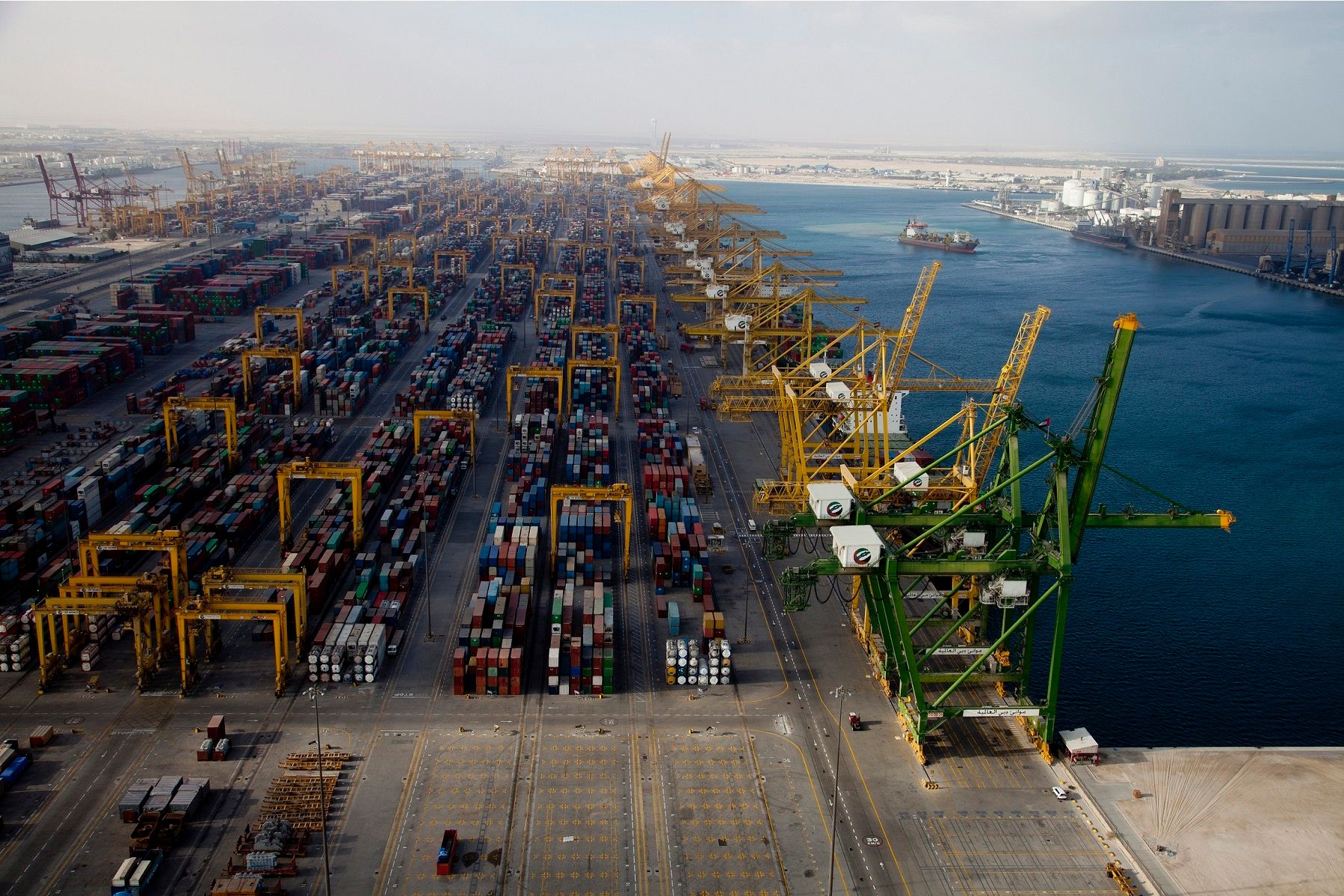 On the other hand, Dubai, known for its innovation and ambition, has established itself as a global business center, attracting entrepreneurs and corporations from around the globe. Dubai's business-friendly policies and strategic location have resulted in a consistent influx of investments, in particular in the tourism, logistics, trade and real estate industries, with a 2020 report indicating a total of US$ 6.5 billion in foreign direct investment.
Dubai's tourism sector, anchored by Dubai Mall, the Dubai Fountain and the Burj Khalifa, alone contributed AED 164 billion to the GDP in 2020, as reported by Dubai Tourism. With a luxury hotel next to each of its Shopping malls, and attractions like Ski Dubai or Dubai Frame, Dubai has gained the status of TripAdvisor best destination globally. Both cities' commitment to diversification ensures a stable and sustainable economic landscape for businesses to thrive.
Connectivity and Accessibility
Dubai International Airport and Abu Dhabi International Airport are among the busiest and most well-connected airports globally, making travel to and from both cities a breeze, from most of the world's 170 countries. In 2019, Dubai International Airport recorded 86.4 million passengers, while Abu Dhabi International Airport welcomed 24.5 million passengers, as reported by Dubai Airports and Abu Dhabi Airports, respectively.
It takes around 1h30 between the two emirates by car in regular traffic. Millions of people are traveling every week between the two cities for business. Additionally, Dubai's efficient public transportation, including the Dubai Metro, and Abu Dhabi emirate developing infrastructure further enhance accessibility within the cities, facilitating seamless travel for business professionals.
Business Incentives and Free Zones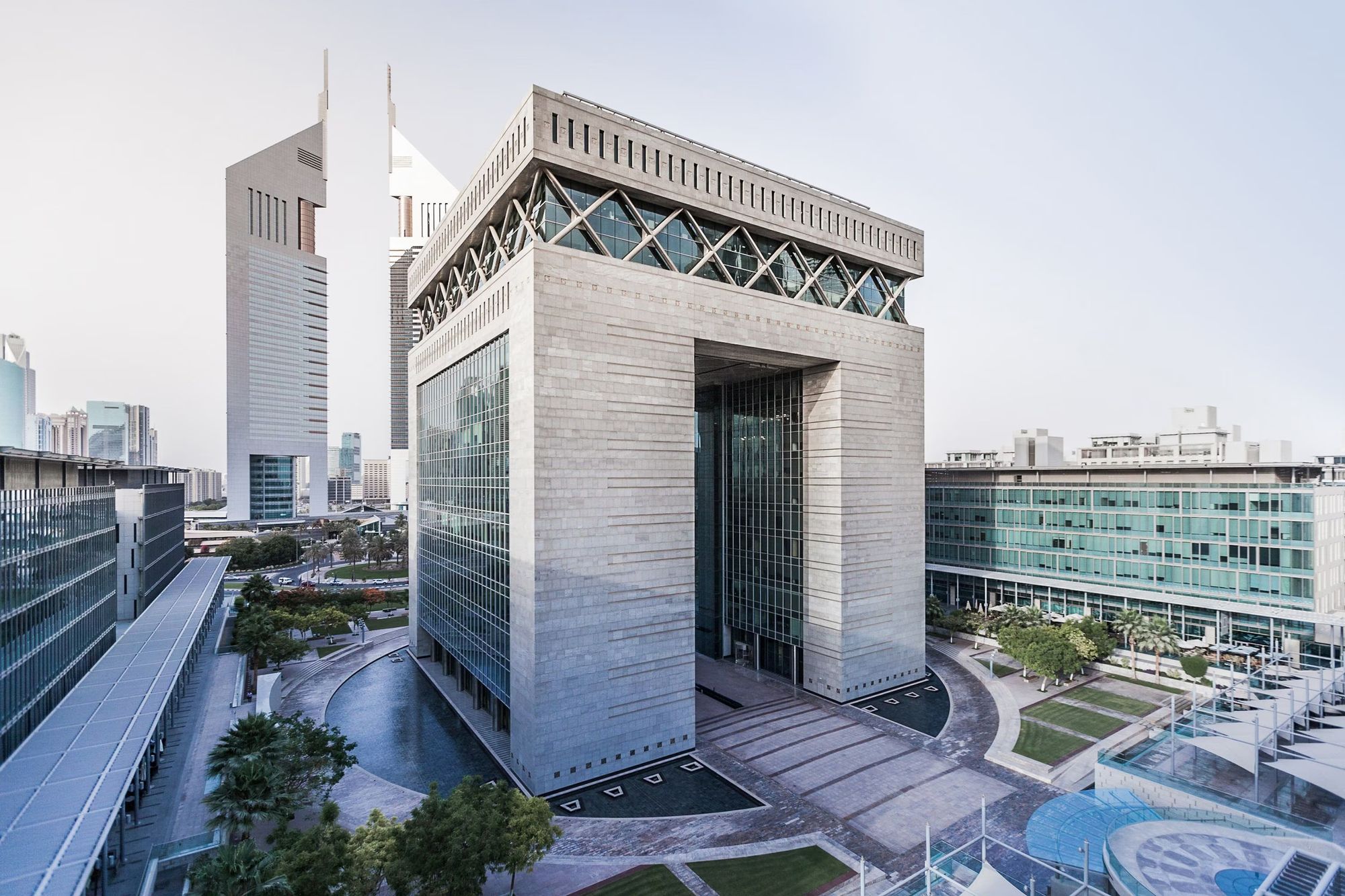 Dubai's free zones offer enticing incentives like 100% foreign ownership, tax exemptions, and simplified company setups, making it an attractive destination for businesses. Key free zones like Jebel Ali Free Zone, Dubai International Financial Centre (DIFC) and Dubai Multi Commodities Centre (DMCC) have become thriving ecosystems for various industries.
Similarly, Abu Dhabi's free zones, such as Abu Dhabi Global Market (ADGM) and Masdar City, provide unique opportunities and benefits to entrepreneurs and investors. ADGM, for example, saw a 22% year-on-year growth in the number of registered companies in 2020, according to its Annual Review.
Local Culture and Business Etiquette
Understanding local culture and business etiquette is crucial when doing business in the UAE. Abu Dhabi is more traditional and conservative, with a strong emphasis on respect for customs and traditions.
In contrast, Dubai embraces a cosmopolitan outlook and is more relaxed in terms of dress code and social norms. Adapting to cultural norms will foster better business relationships and success.
Cost of Living and Office Space
Dubai generally has a higher cost of living and office rentals compared to Abu Dhabi. However, the cost disparity is not significant, and both cities offer a range of options to cater to diverse budgets and business needs.
Companies seeking prime office space may consider Dubai's business districts like Dubai International Financial Centre (DIFC) or Abu Dhabi's commercial areas like Al Maryah Island.
Sector-specific Advantages
Consider the nature of your business when choosing between the two cities. For oil and gas or finance-related ventures, Abu Dhabi's rich reserves and petroleum industry expertise may be advantageous. The Abu Dhabi National Oil Company (ADNOC) is a prominent player in the global energy industry, and collaborations with Mubadala have proven beneficial for many companies.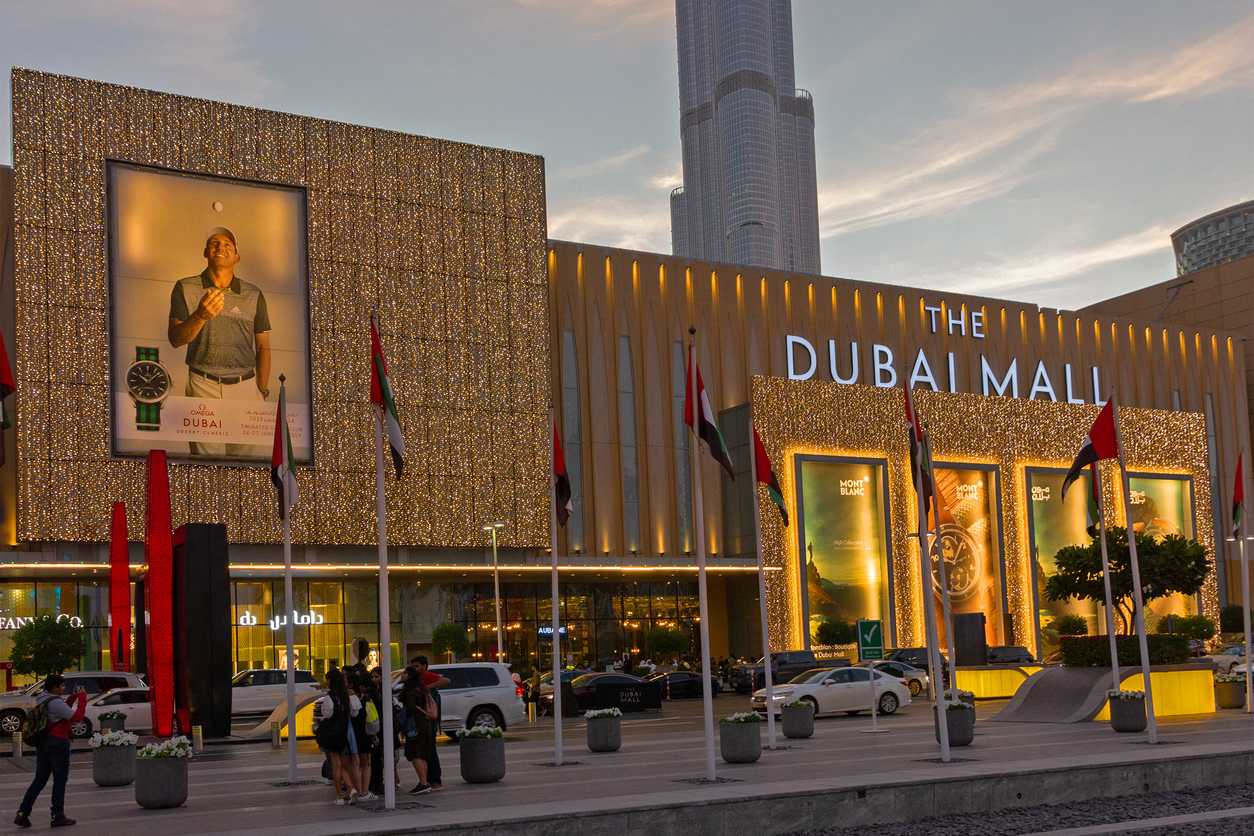 In contrast, Dubai's strong presence in tourism, trade, real estate, and technology can benefit companies in these sectors. Dubai's Expo 2020 event attracted 192 participating countries and presented an excellent platform for companies to showcase their innovations and technologies.
Quality of Life for Expatriates
Both Abu Dhabi and Dubai have a large expatriate community, reflecting their appeal to a diverse workforce. The quality of life in both cities is excellent, offering top-notch healthcare, education, entertainment, and safety for residents and their families. The UAE regularly ranks among the top 5 safest countries on the planet.
Mercer's 2020 Quality of Living Ranking placed Abu Dhabi at 40th and Dubai at 74th, highlighting their attractive living conditions compared to other global cities. Residents enjoy a high standard of living and an array of recreational and cultural activities to enrich their experience.
Legal and Regulatory Environment
While the UAE follows federal laws, each Emirate has its local regulations. Understanding the legal and regulatory environment is vital for business compliance and smooth operations. Both Abu Dhabi and Dubai provide a well-defined legal framework to support businesses, and their respective departments of economic development offer comprehensive information and resources to assist entrepreneurs and investors. Ensuring compliance with local laws and regulations enhances the credibility and longevity of your business venture.
Networking Opportunities and Events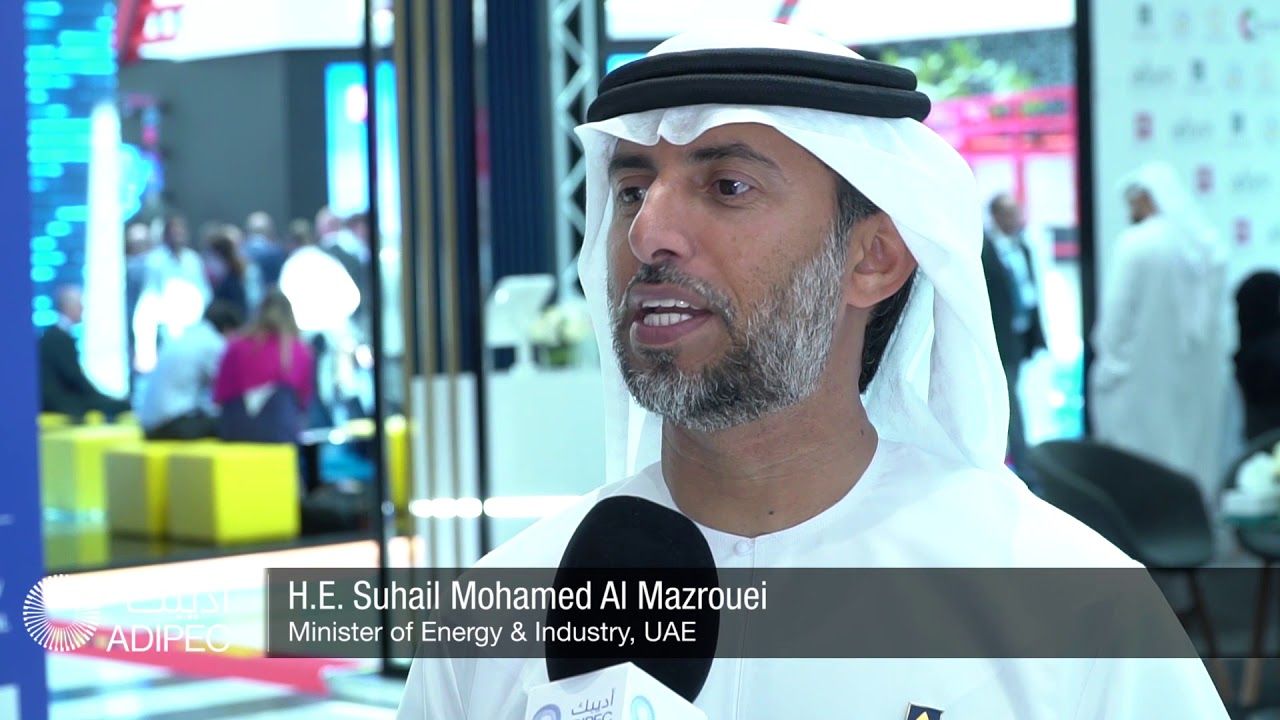 Dubai frequently hosts international conferences, exhibitions, and events, providing excellent networking opportunities for business professionals. Key events like GITEX Technology Week, Arab Health, and Dubai Airshow attract industry leaders and experts from around the world.
Similarly, Abu Dhabi also hosts significant events like the World Energy Congress and the Abu Dhabi International Petroleum Exhibition & Conference (ADIPEC), with a focus on government and cultural affairs. Attending these events allows businesses to establish valuable connections and gain industry insights.
Frequently Asked Questions (FAQs):
Q: Is Abu Dhabi or Dubai better for business opportunities?
A: Both cities offer fantastic business opportunities, but the choice depends on your industry, business goals, and personal preferences. Conduct thorough research and consider consulting with business experts to make an informed decision.
Q: Are English and Arabic the main languages spoken in Abu Dhabi and Dubai?
A: Yes, English and Arabic are widely spoken and understood in both cities, making it easy for travelers to communicate.
Q: Are there any specific travel restrictions or visa requirements for tourists in Abu Dhabi or Dubai?
A: Tourists from many countries can obtain visas on arrival or apply for e-visas to enter the UAE. However, it's essential to check the latest visa requirements and travel advisories before planning your trip.
Conclusion
In conclusion, the choice between Abu Dhabi and Dubai ultimately depends on your preferences and priorities as a business traveler. Both cities offer a wealth of opportunities and experiences, but they each have their distinct focus.
You Will Prefer Dubai if You Enjoy a More Multicultural, Modern, Fast-paced city
If you thrive in a dynamic, multicultural environment with a modern and fast-paced lifestyle, Dubai is the ideal destination for you. The city's cosmopolitan atmosphere welcomes people from all walks of life, creating a melting pot of cultures, languages, and cuisines. Dubai's bustling streets are filled with the hustle and bustle of a thriving metropolis, and its impressive skyline boasts some of the world's most iconic skyscrapers.
Dubai's commitment to innovation and progress is evident in its cutting-edge architecture, state-of-the-art infrastructure, and advancements in technology. The city embraces change and constantly pushes boundaries, making it an ideal playground for entrepreneurs and businesses looking to be at the forefront of innovation.
As a business entrepreneur or startup, Dubai's free zones and business-friendly policies offer an attractive environment for setting up a company or expanding operations. The city's global connectivity, world-class exhibition centers, and numerous networking events present unparalleled opportunities to connect with industry leaders and potential partners.
You Will Prefer Abu Dhabi if You Prefer a More Quiet and Cultural City
If you seek a more serene and culturally immersive experience, Abu Dhabi is the perfect choice. Unlike the bustling energy of Dubai, Abu Dhabi exudes a sense of tranquility, making it an ideal destination for those who prefer a more relaxed atmosphere.
Abu Dhabi's commitment to preserving its cultural heritage is evident in its majestic architecture, especially in the awe-inspiring Sheikh Zayed Grand Mosque. The city pays homage to its past while embracing the present, seamlessly blending traditional customs with modernity.
For entrepreneurs, Abu Dhabi's focus on sustainable development and diversification presents opportunities in various industries, especially in the fields of renewable energy, finance, and healthcare. The city's free zones and investment incentives provide an attractive environment for businesses seeking stability and long-term growth.
One can easily find solace in Abu Dhabi's peaceful beaches, where they can unwind and appreciate the beauty of the Arabian Gulf. The city's rich cultural offerings, such as the Louvre Abu Dhabi and Qasr Al Watan, provide a deeper understanding of Emirati history and art.
In conclusion, whether you prefer the multicultural, fast-paced lifestyle of Dubai or the quiet, culturally rich ambiance of Abu Dhabi, both cities offer an unforgettable environment for business and leisure travelers alike. Whichever Emirates you choose, you are sure to appreciate the unique blend of modernity and tradition that defines the United Arab Emirates.
The above are for informational purposes only and do not represent promotion of any investment or opportunity. If you need a detailed review of your strategy in the Middle East, looking for customers in the region, or are looking for consulting services for the same, contact me.